It's finally here! I am so excited to be able to share a sneak peek at some of my favorite pieces from the first drop of LC Lauren Conrad 10th Anniversary collection that is coming to Kohl's stores this November and December. This collection is so special to me, and I wanted to use textures and colors that fully embody the spirit of the LC Lauren Conrad collection and everything I have loved about it over the years. From silky slip skirts to luxe velvet pants, these looks are feminine, classic, and perfect for the upcoming holiday season. You can find these looks in stores and online this month, but for now, take a look at a few of my absolute favorite pieces, and please let me know what you think in the comments below!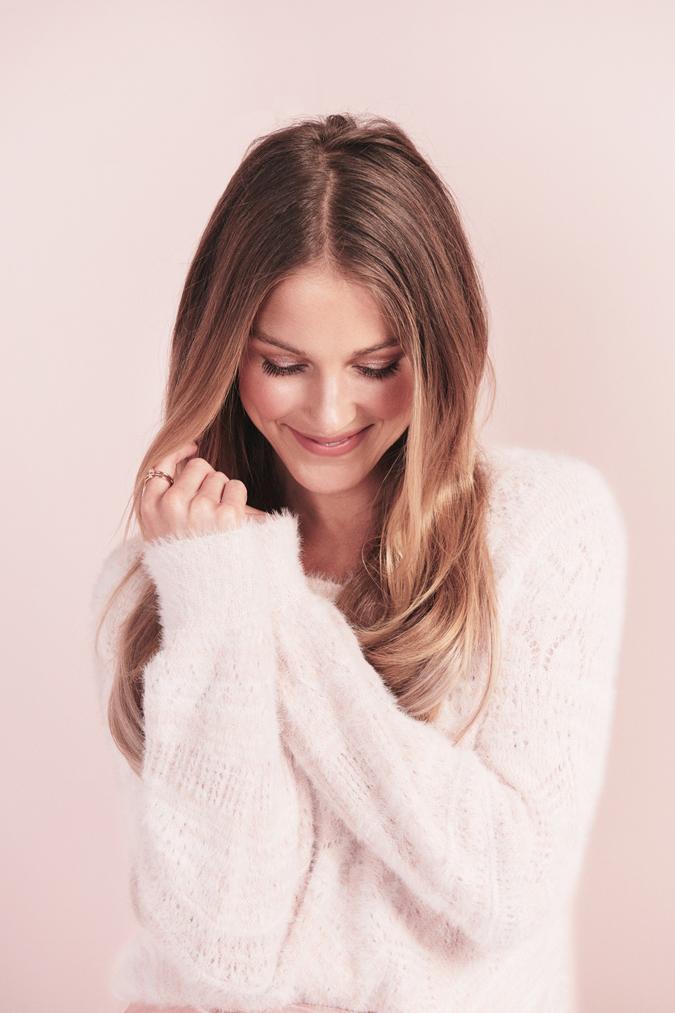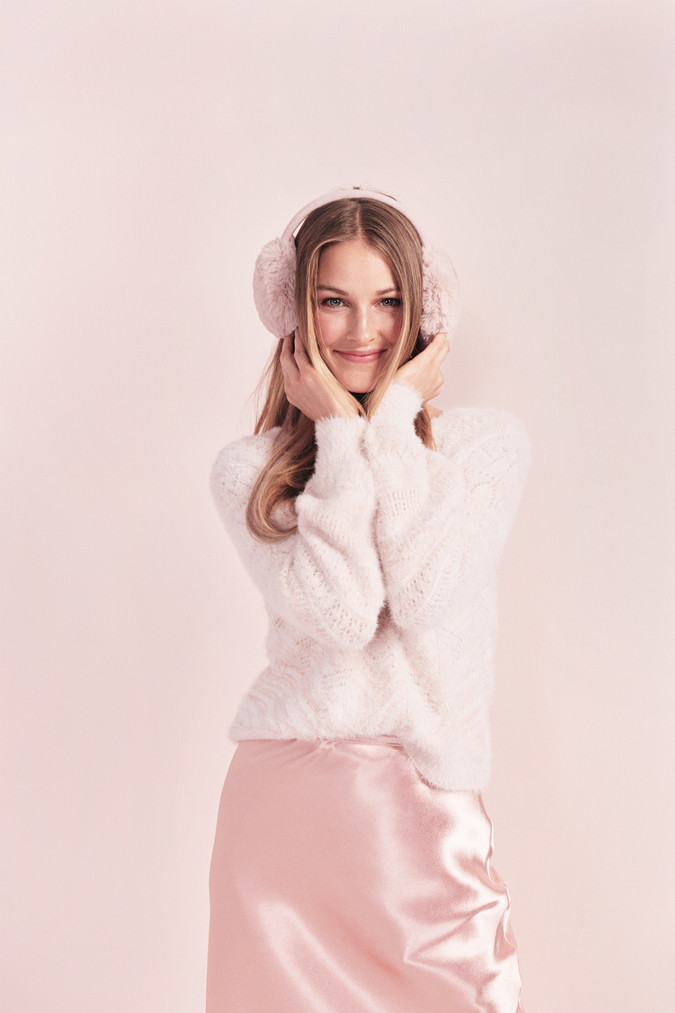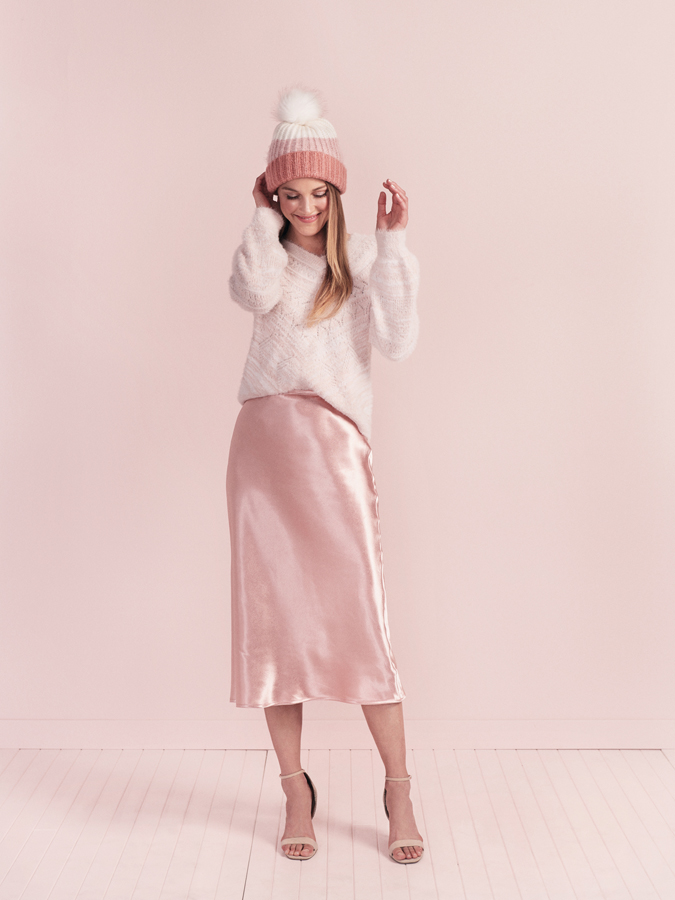 LC Lauren Conrad Chevron Pointelle V-Neck Sweater, $37
LC Lauren Conrad Satin Slip Midi Skirt, $37
LC Lauren Conrad Pineapple Heels, $45
LC Lauren Conrad Knit Band Faux Fur Earmuffs, $24
LC Lauren Conrad Mixed Yarn Stripe Beanie, $20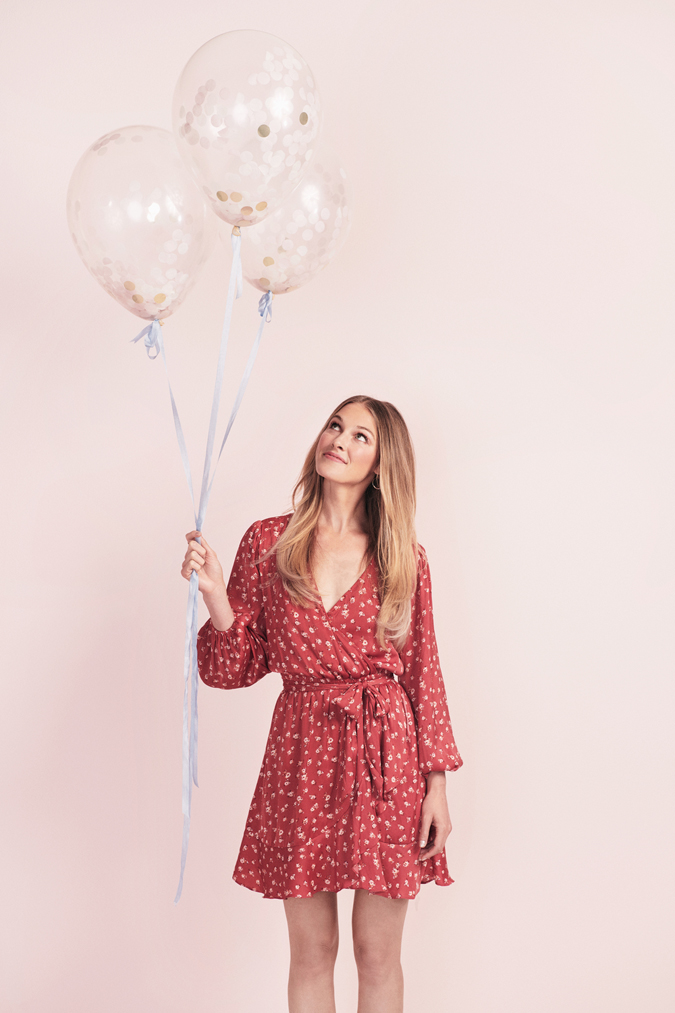 LC Lauren Conrad Balloon Sleeve Wrap Dress, $51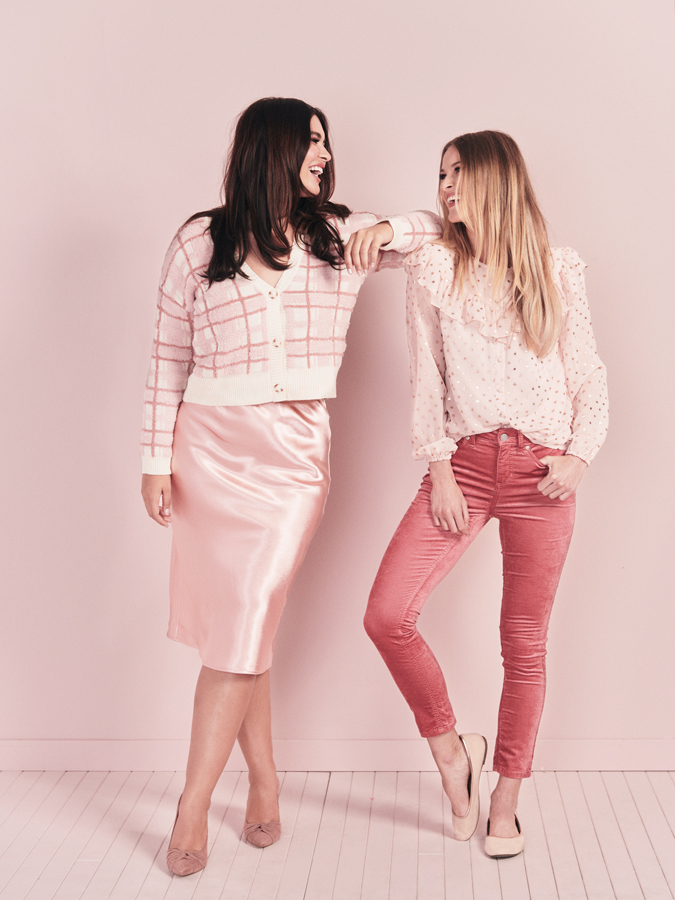 LC Lauren Conrad Plaid Cardigan, $51
LC Lauren Conrad Satin Slip Midi Skirt, $37
LC Lauren Conrad Cranberry Women's Pumps, $45
LC Lauren Conrad Ruffle Shoulder Blouse, $33
LC Lauren Conrad High Rise Skinny Ankle Velvet Pants, $37
LC Lauren Conrad Sheen Women's Ballet Flats, $40
What do you think of the new pieces? Are you as excited as I am?
Let me know in the comments, and tell me about your own memories with LC Lauren Conrad—I'd love to hear!
 XO Lauren
 Shop This Story…

Affiliate links may have been used in this post.