5 No-Fail Pillow Combos For Spring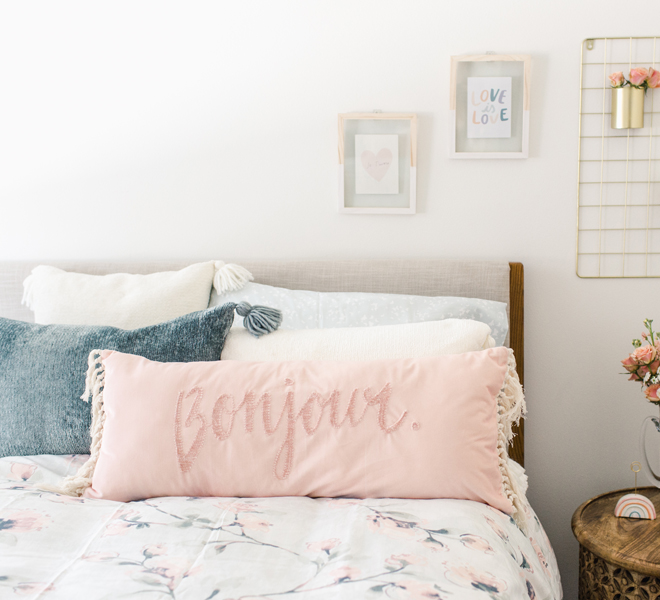 If you've ever decorated a new home, or even just given your room a revamp, you probably know that the key to making a space feel chic and cohesive is in all the little details. For that reason, one of my favorite ways to brighten up my décor for a new season is by swapping in some new throw pillows like these brand new ones from my LC Lauren Conrad line. I'm a firm believer that your home should be a space you feel comfortable in, and finding a piece that's cute and fully functional feels like a win to me. If you're feeling a little overwhelmed by all the options, don't worry. I mixed and matched some of my favorite pillows from my spring décor collection, and I'm sharing them with you below.
Whether your style is fringed and boho or très chic and French, I guarantee you'll find a piece that complements your style. Get ready for the easiest décor update ever…
Whether you're a Francophile at heart or just love a touch of Parisian elegance, this combination is chic and comfortable.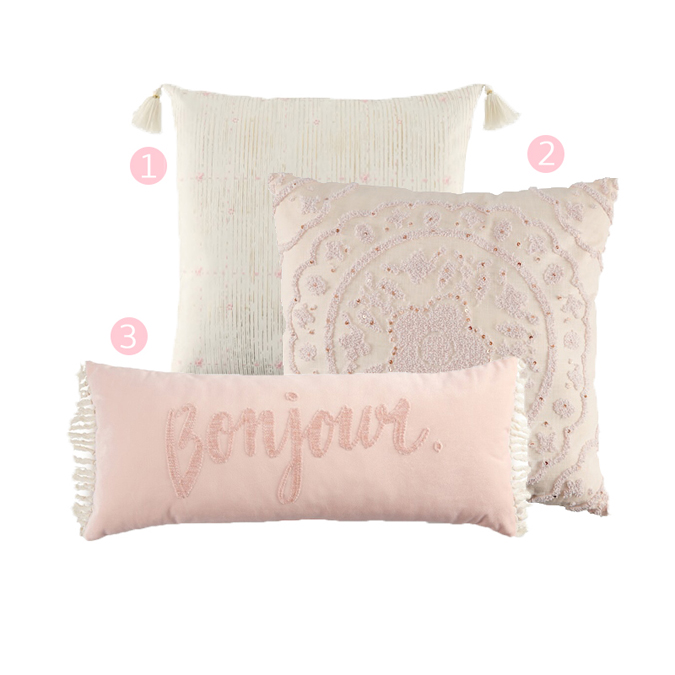 Getting into bed at night is even better with this sweet Frenchie pillow. Opt for pillows in a similar color palette to keep things serene.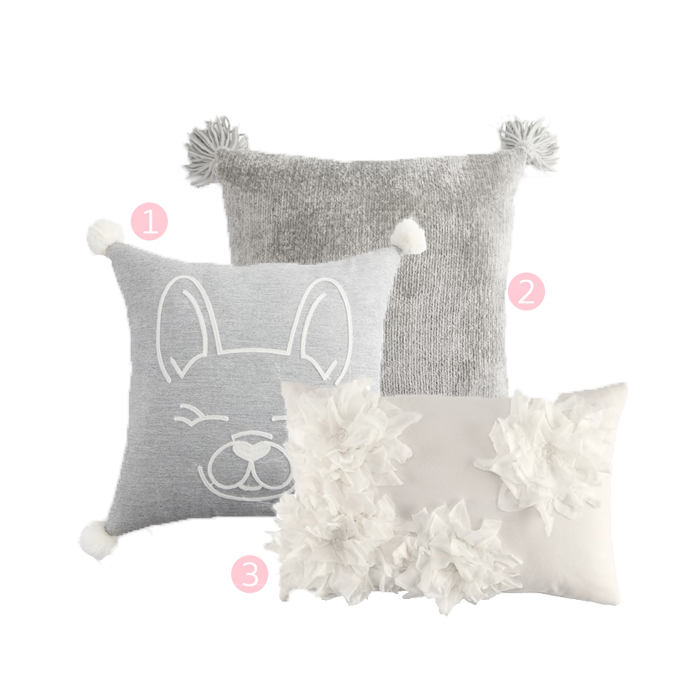 Sometimes, it just takes two pillows to make a big impact. Stay cozy with this chenille and velvet combo.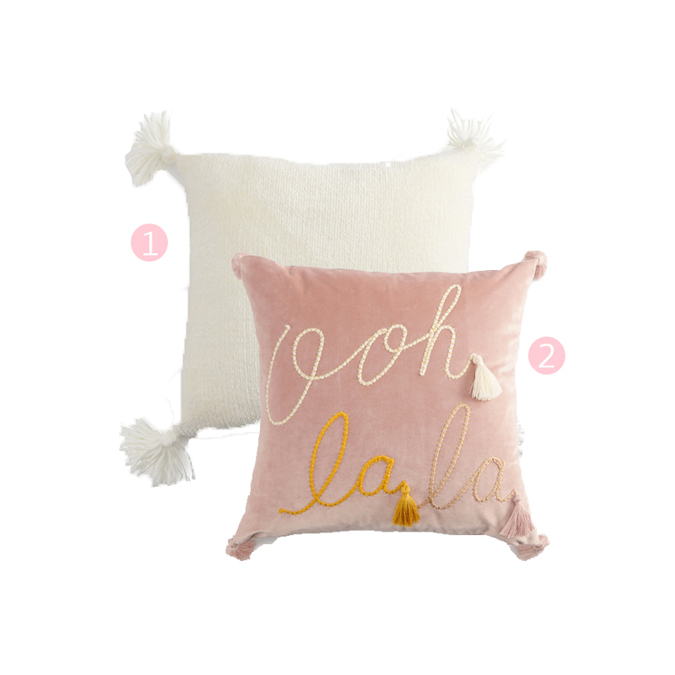 Waking up to this cheerful message is a great way to start your day off.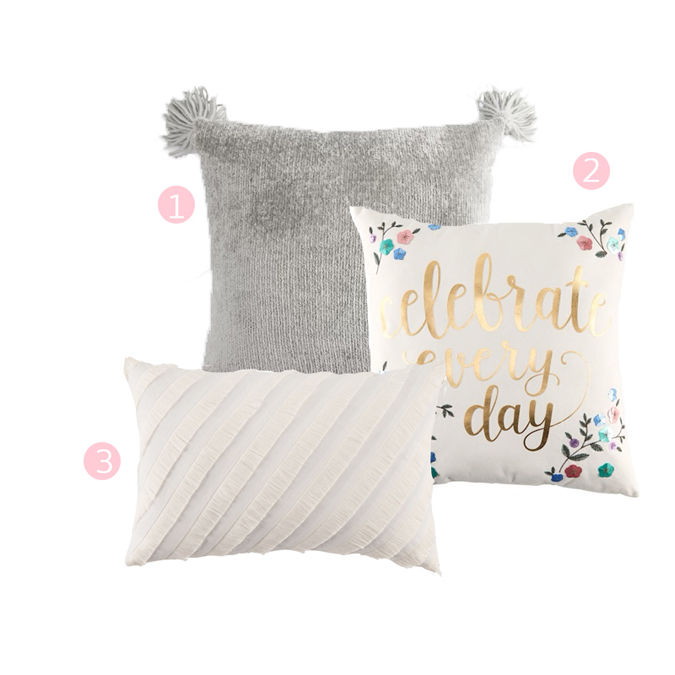 The contrasting tasseled pillows will make a statement on your bed. Add in this soft "Wildflower" pillow for a hint of sweetness and a pop of pink.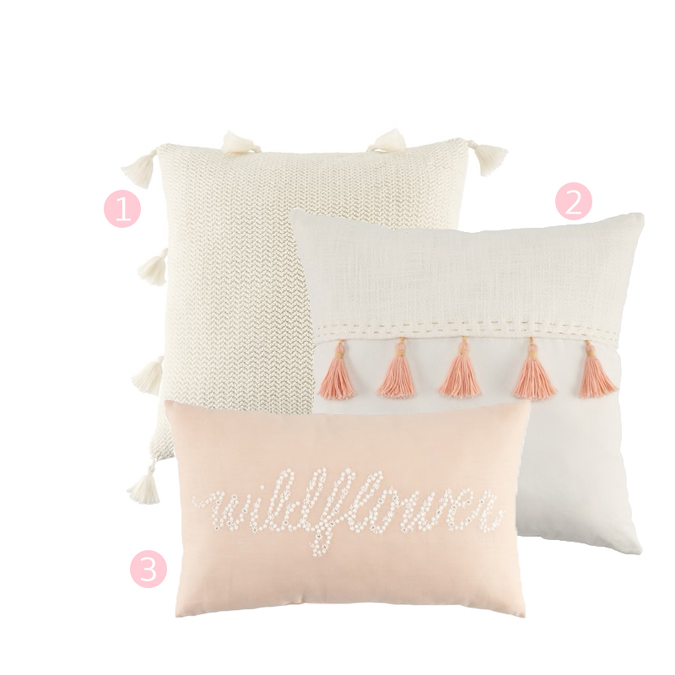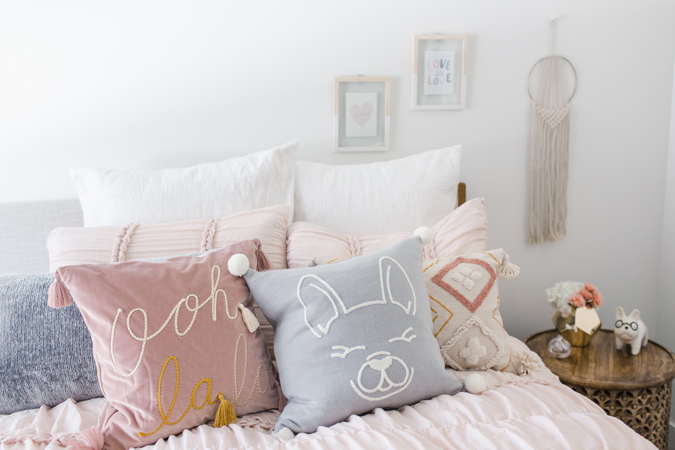 Which combination is your favorite?
Let me know in the comments, and see the rest of the collection here!

Affiliate links may have been used in this post.