The Most Beautiful Custom Designed Engagement Rings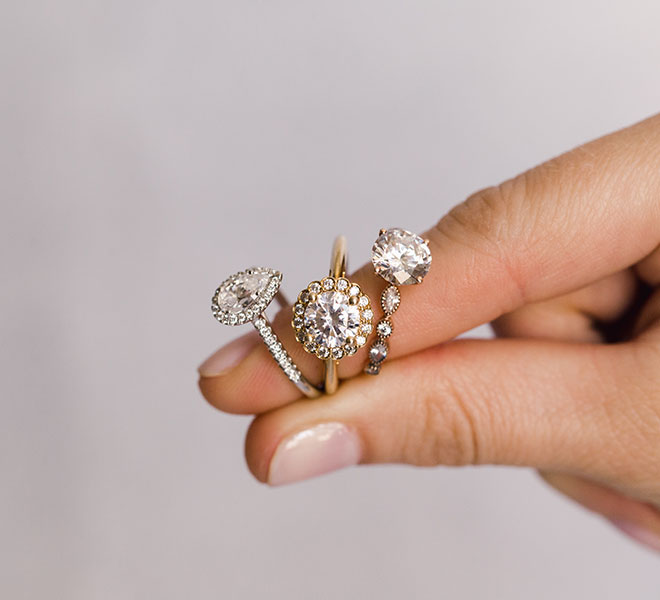 This post is sponsored by JamesAllen.com. Keep scrolling to learn just how fun and easy it is to design the engagement ring of your dreams in just a few easy steps…
If you've ever spent time creating something special, you know how much the small details come together to complete the bigger picture. Now, designing your engagement ring can seem like an extraordinary undertaking. After all, this significant piece of jewelry is a testament to and a symbol of your everlasting love story. No pressure, right? Right! Because today our team of editors is here to guide you through just how fun and easy it is to create the ring of your dreams at JamesAllen.com. Consider this post the ultimate crash course through one of the most exciting chapters of your relationship.
Our editors wanted to see firsthand what the process of creating an engagement ring online was like, so JamesAllen.com offered to let three of us design our own rings from start to finish. Below, we've laid out the process and how each of our editors came to their final design. From vintage to more contemporary styles, each editor was able to create something totally unique and equally stunning on JamesAllen.com. Keep scrolling to see how much fun we had and how you can easily design the ring of your dreams too…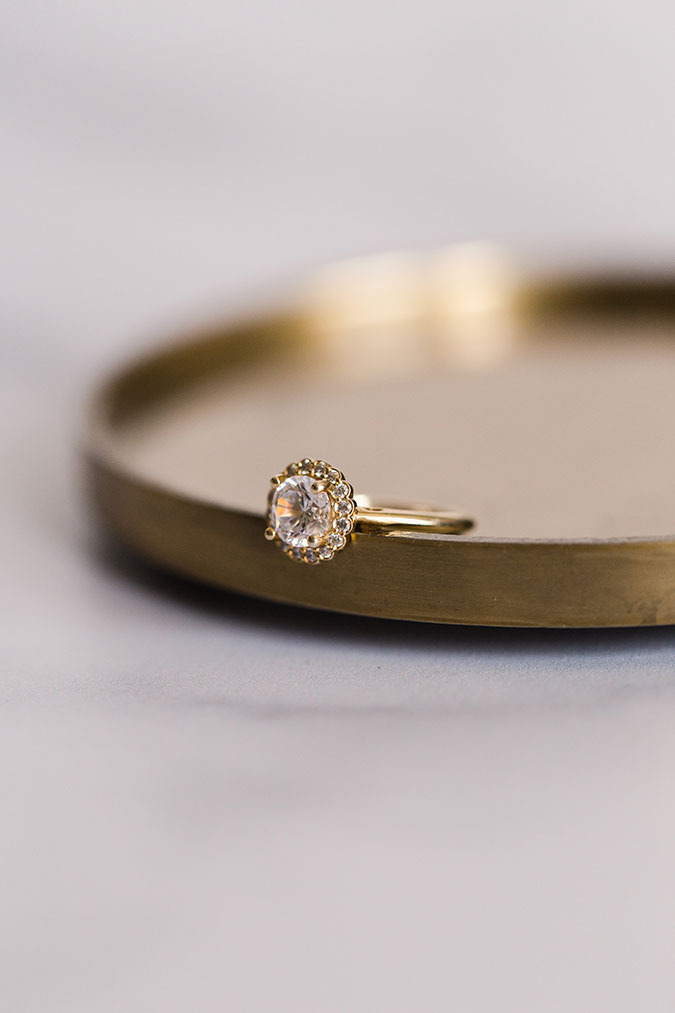 I would describe my personal style as classic with a hint of modern, and I wanted to create an engagement ring that rang true to that description. Throughout the design process, I spent most of my time going through all of the different setting options that JamesAllen.com has to offer. When I came across this gorgeous halo-meets-solitaire setting, I knew it was the one. Paired with a handpicked conflict-free diamond, I'd call this engagement ring absolute perfection. – Rachel, Managing Editor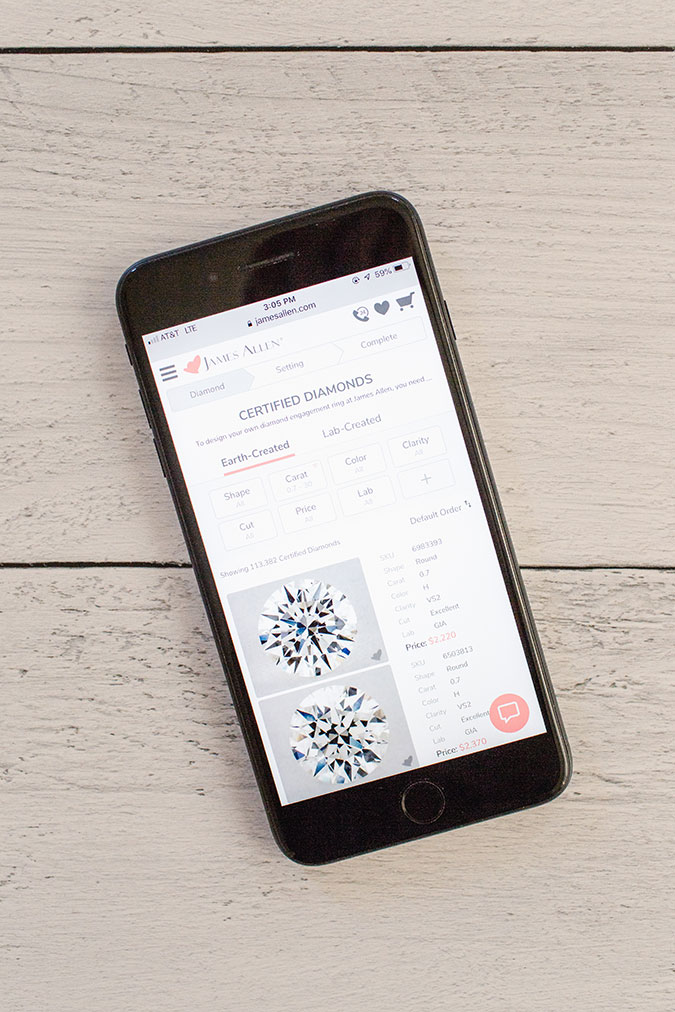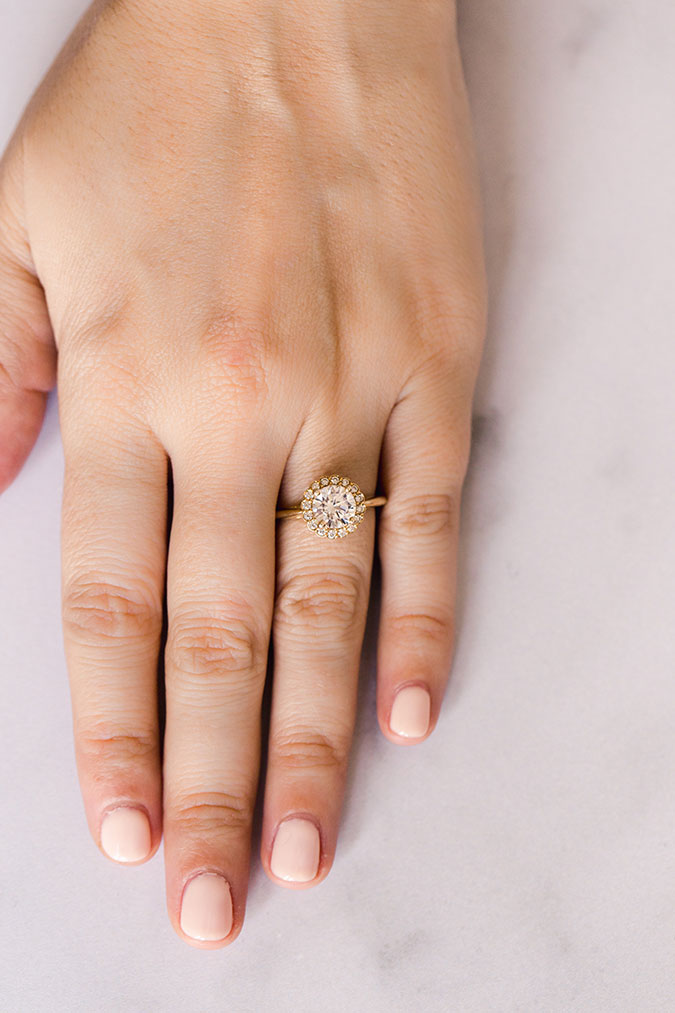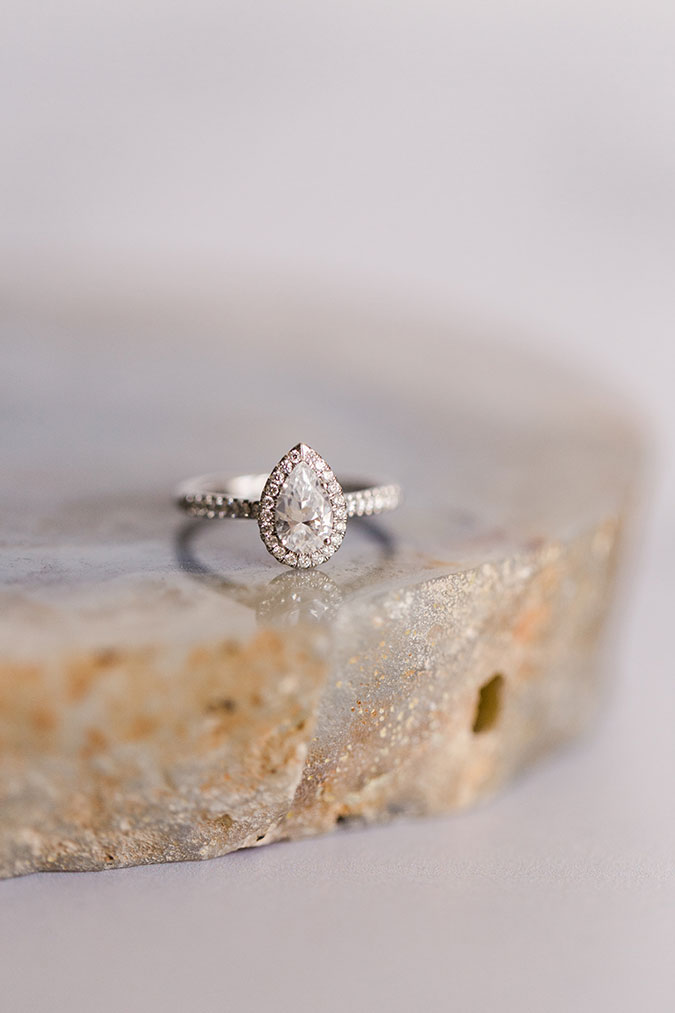 Before designing an engagement ring on JamesAllen.com, I had a one-size-fits-all mentality about jewelry. I had the misconception that engagement rings were already made, and you just had to pick one. Little did I know that with JamesAllen.com you have control over every little detail. Are you a white gold or rose gold kind of person? There's a precious metal for you! Do you prefer pavé over vintage? They have that too! I'm smitten over this pear-shaped beauty, and I'm happy to say that I got to design it from top to bottom. – Ilana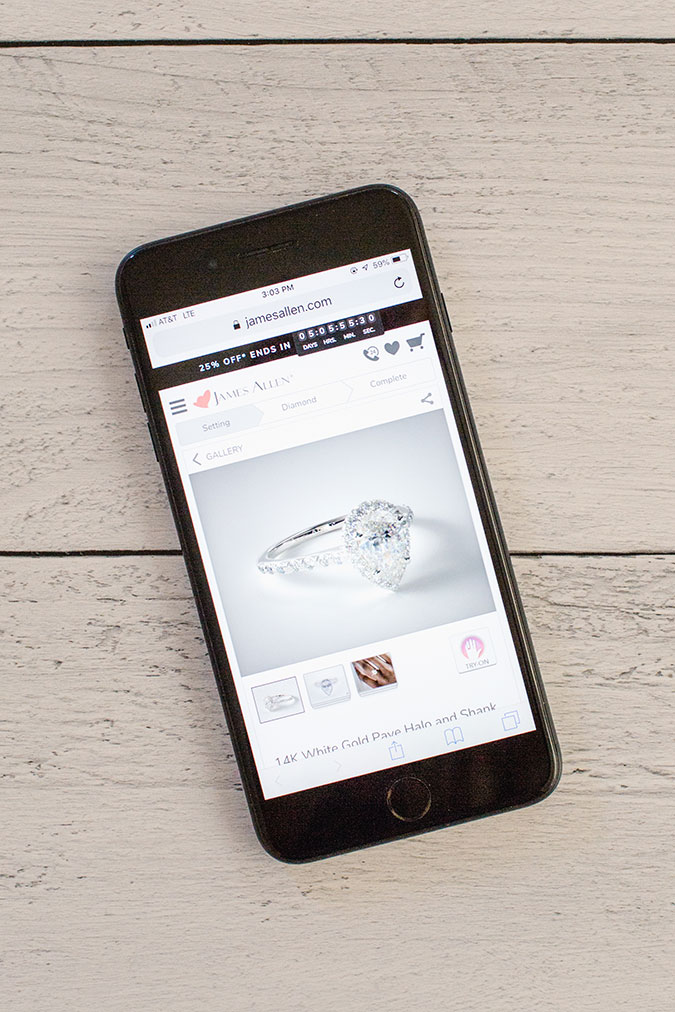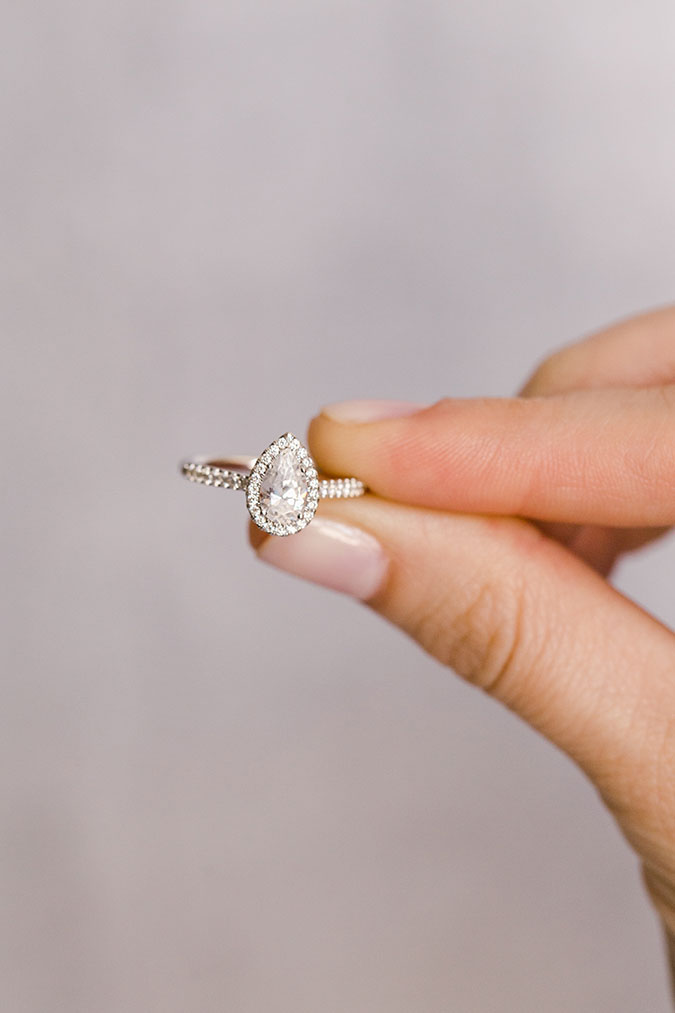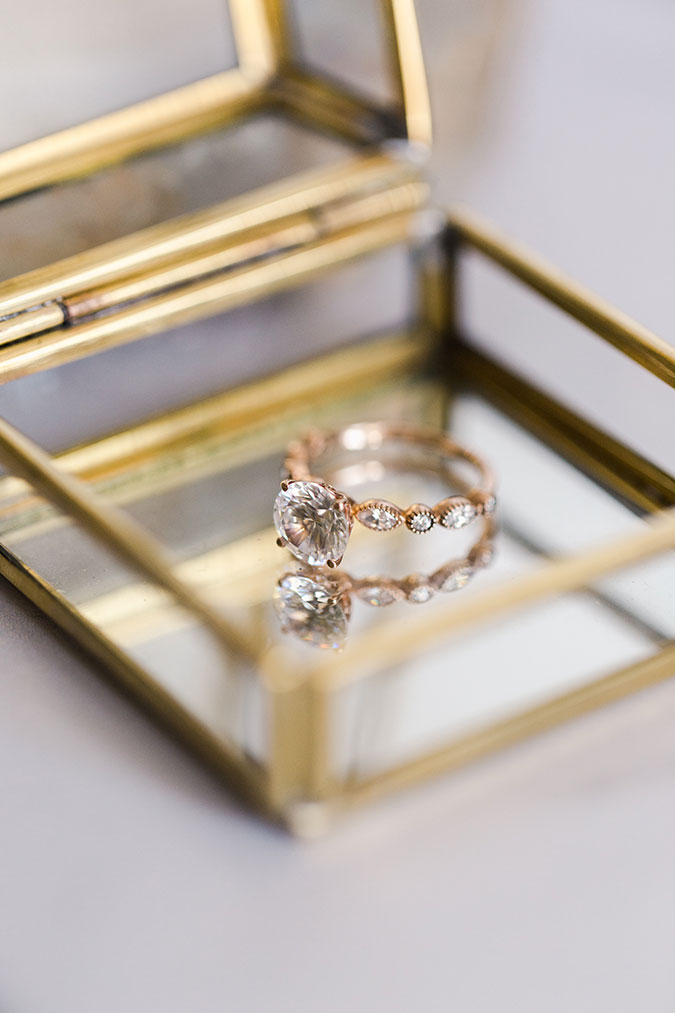 My friends know me as the jewelry connoisseur since I'm always on the hunt for gorgeous gems to add to my everyday rotation. Because of this, I knew that I wanted to design an engagement ring that fit seamlessly into my growing collection. I've always been a rose gold kind of gal and found myself gravitating towards JamesAllen.com's collection of vintage settings. I have never set my eyes on a more beautiful ring than this bezel and pavé set! It was so much fun getting to pair a classic cut diamond with an antique setting in my favorite precious metal color. – Tessa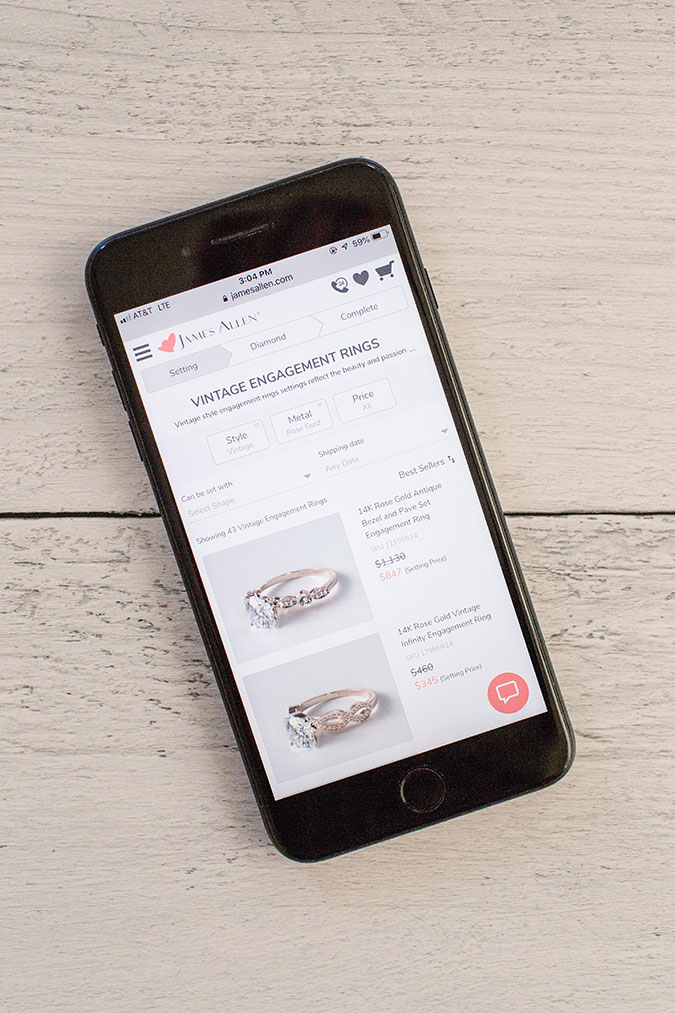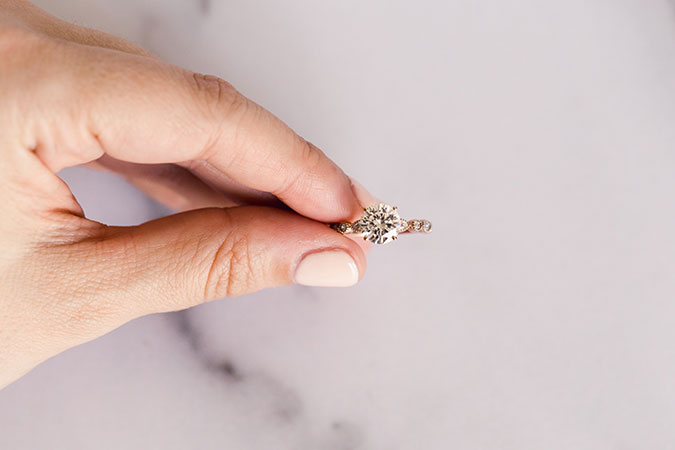 When it comes to showcasing your individuality, take a tip from our editors and design your own perfect engagement ring on JamesAllen.com! Whether your style is modern or more of a vintage flair, there's something for everyone. Choosing your setting, diamond, and everything in between has never been easier, or more fun! So, what are you waiting for? Your dream engagement ring is waiting to be designed at JamesAllen.com! And be sure to stay up to date on all things sparkly by signing up for the James Allen newsletter here.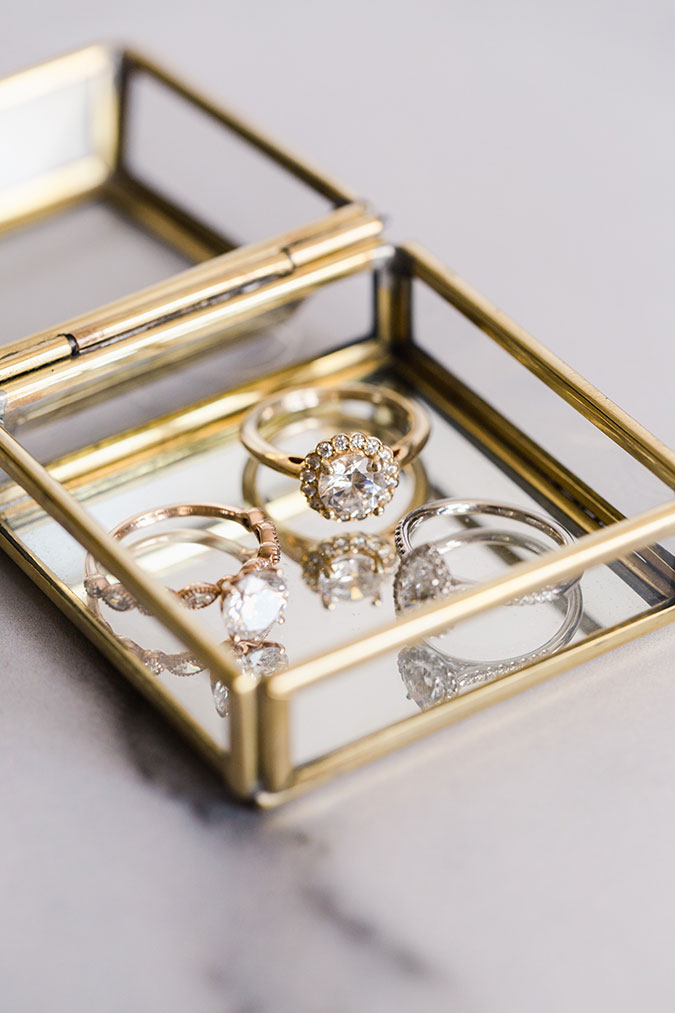 What does your dream engagement ring look like?
Let us know in the comments below!
Affiliate links may have been used in this post.