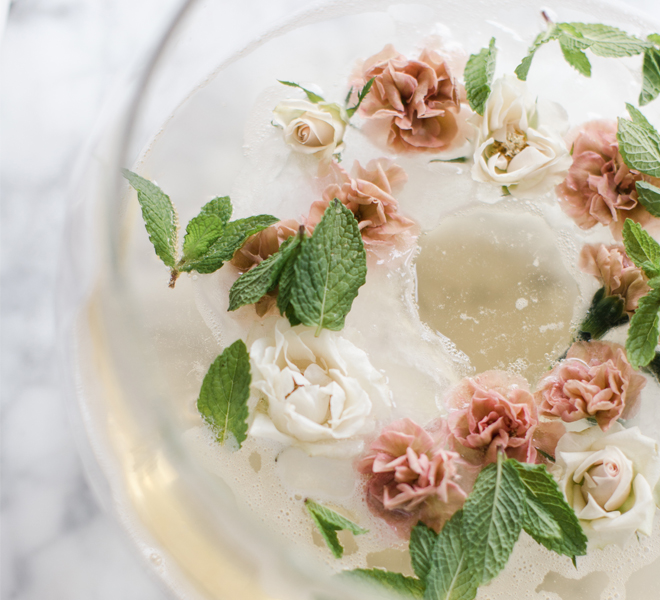 Hi everyone, it's prop and food stylist Kate Martindale here, back with a spring cocktail recipe for a bridal shower, weekend brunch, or just for fun. I thought it was fitting to share this recipe today since you can hear me chatting with Lauren on the latest episode of her podcast, Asking For A Friend! Lauren and I have worked together on shoots for years, and I was excited discuss our shared love of design, décor and styling.
I love the vintage look of this punch, especially when garnished with soft pink and white roses and some fresh mint. Not to mention, this cocktail only requires a few ingredients, so it's easy to whip up as guests are arriving—just remember to prep your Bundt pan ice ring the night before. Be sure to check out my conversation with Lauren on your favorite podcast streaming service… and maybe sip on a glass of this delightful prosecco punch while you do. Keep reading for the full recipe below…
3 bottles of prosecco
3/4 cup St. Germain
9 oz. regular tonic
fresh mint
ice ring made in a Bundt pan
organic roses to garnish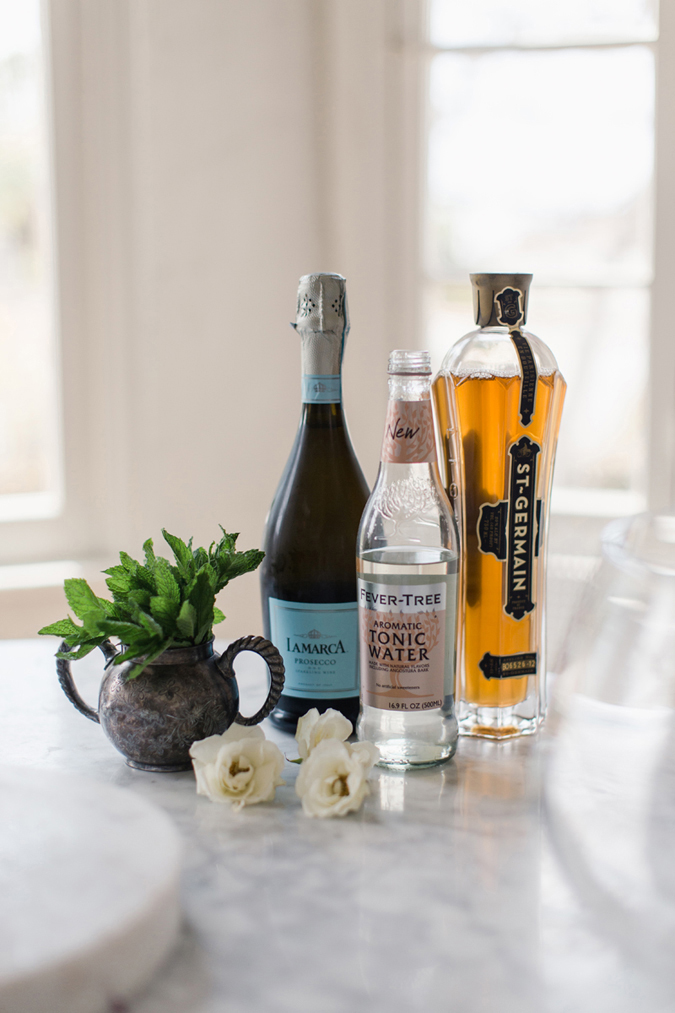 The day before you want to serve your punch, fill a Bundt pan with water and freeze for 12-24 hours. This solid surface will keep your drink cool and allow you to place your roses and mint leaves on top so they don't sink.
Combine the prosecco, St. Germain, and tonic in a large punch bowl with the ice ring.
Garnish with fresh mint leaves and roses, and enjoy!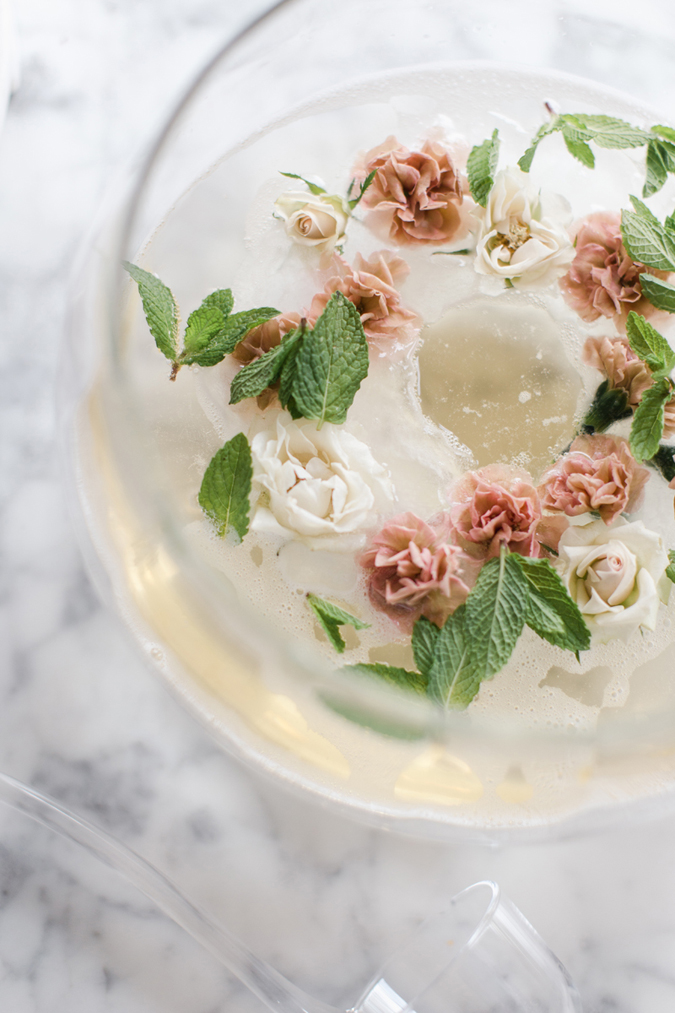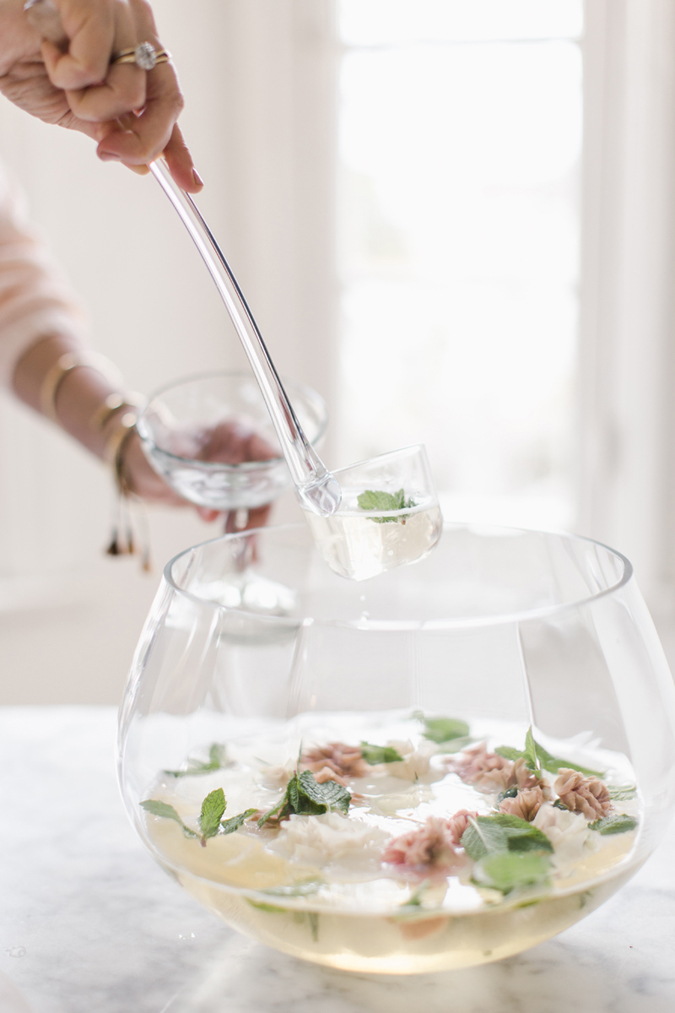 What are your favorite spring cocktails?
I'd love to get some ideas for my next brunch menu! Don't forget to listen to Lauren and I take a deep dive into design and styling today on Asking For A Friend, and let us know your thoughts on Instagram or down below!
Affiliate links may have been used in this post.