5 Brides Share Their Best Engagement Ring Shopping Advice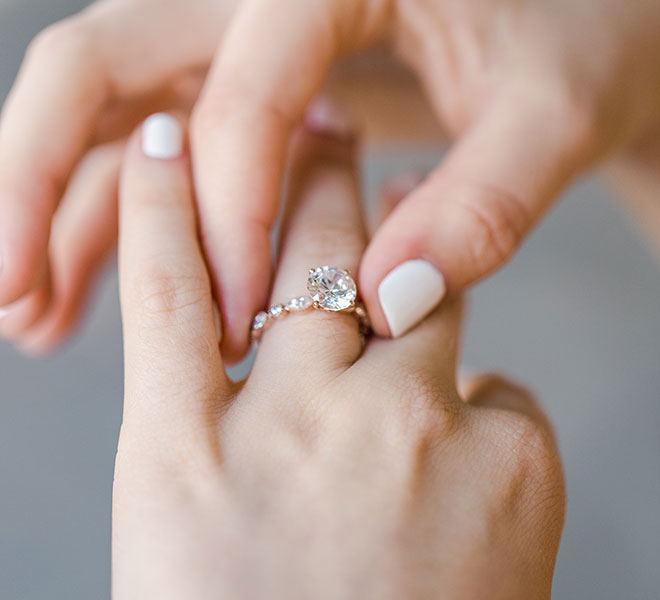 This post is sponsored by James Allen. Keep scrolling to learn more about why we encourage all of our friends to find or custom design their dream engagement ring at JamesAllen.com…
When we think of life's most monumental days, getting engaged is certainly towards the top of our list. After all, what could be better than spending a lifetime with your favorite person? In order to get forever started, however, you and your significant other have the opportunity to choose the perfect engagement ring to kick off eternity. Your love story is unique and we're firm believers that your engagement ring should be unique too. Thanks to JamesAllen.com, you have endless engagement ring options right at your fingertips, and can opt to design your own ring online. So, if you're ring shopping, today's blog post should be a real treat…
A little advice can go a long way, so we've enlisted the help of five brides to help you and your significant other choose the engagement ring of your dreams. After one peek at JamesAllen.com, it's easy to see that they have a near endless supply of gorgeous conflict-free loose diamonds, cuts, and settings. Instead of getting overwhelmed, our five brides have some encouraging words to help you not only get the process started, but to help you reflect your personal love story through a one-of-a-kind engagement ring. Keep scrolling to see what they had to say…
Engagement Ring Advice with James Allen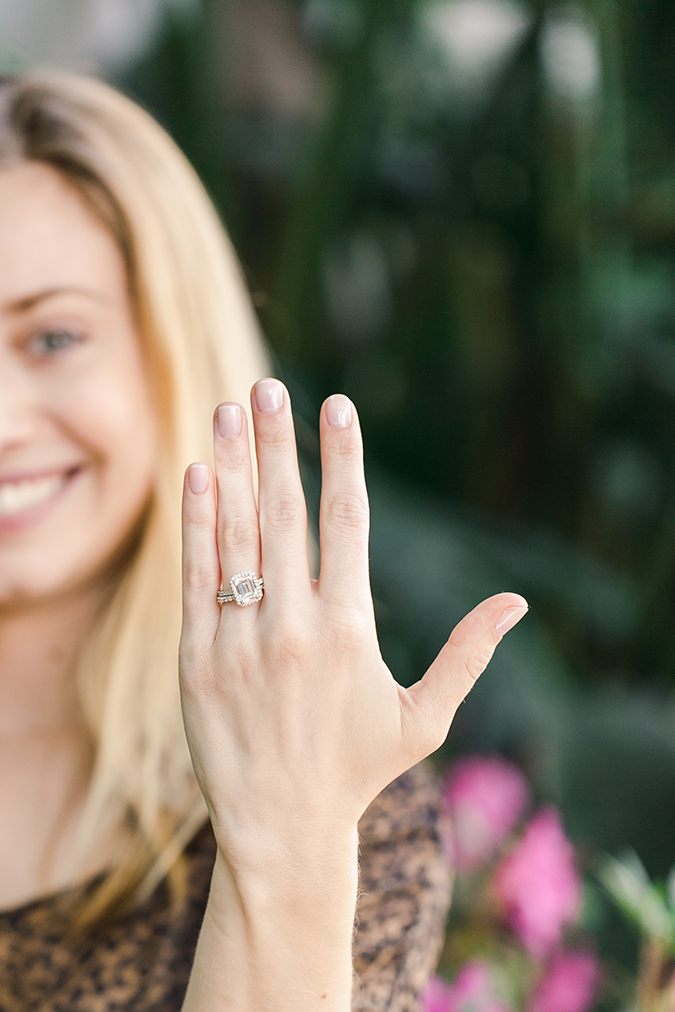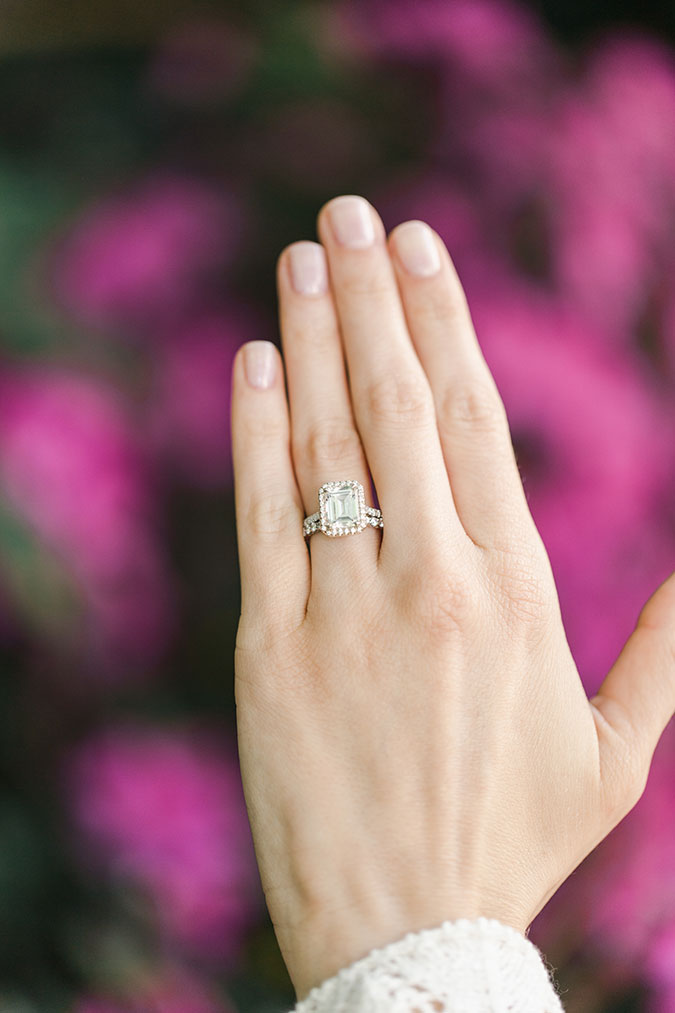 When I spotted my dream ring in a jewelry store, I instantly knew that it was "the one." While the engagement ring was absolute perfection, the setting didn't allow for a wedding band to sit flat against it, which I knew I wanted. So I went online to JamesAllen.com since you can custom design your ring from start to finish so that you have control over everything from the setting to the diamonds, carat size, and metal too. I ended up finding a wedding band that fit all of my criteria and it sits perfectly alongside my engagement ring. I still get the chills when I look down at my hand! – Laura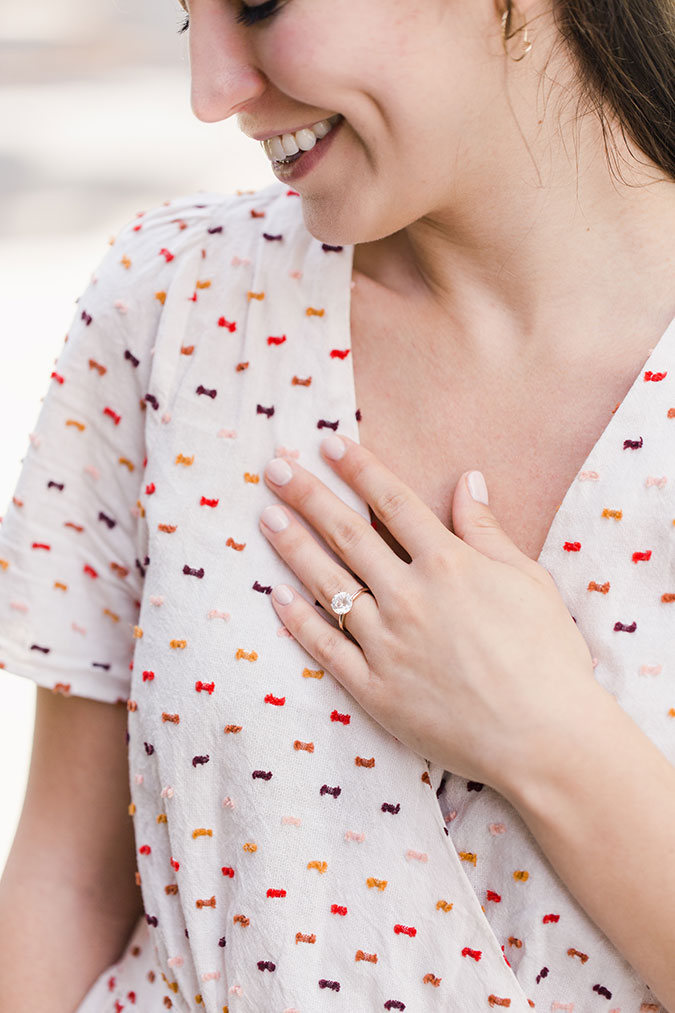 Being budget-savvy by nature, I always knew that I wanted to find a gorgeous ring at an even prettier price point. Discovering JamesAllen.com was the best because they have a huge selection of wholesale, conflict-free diamonds for you to choose from. Can you say ethical and budget-friendly? I'm happy to say that my fiancé and I were able to design and purchase my engagement ring without the stress of breaking the bank. – Jenna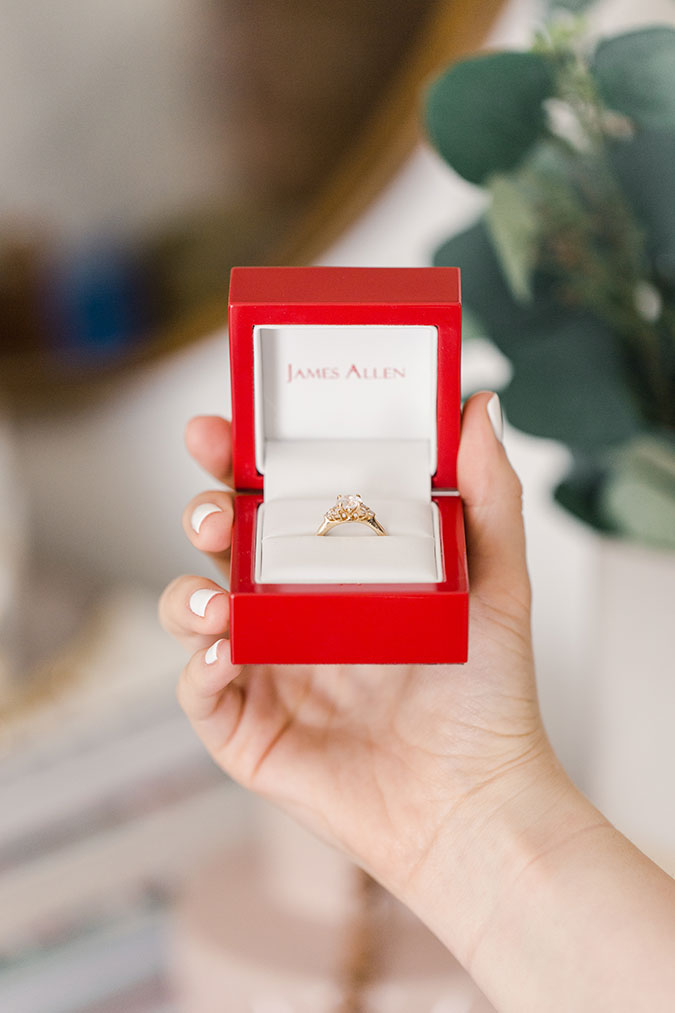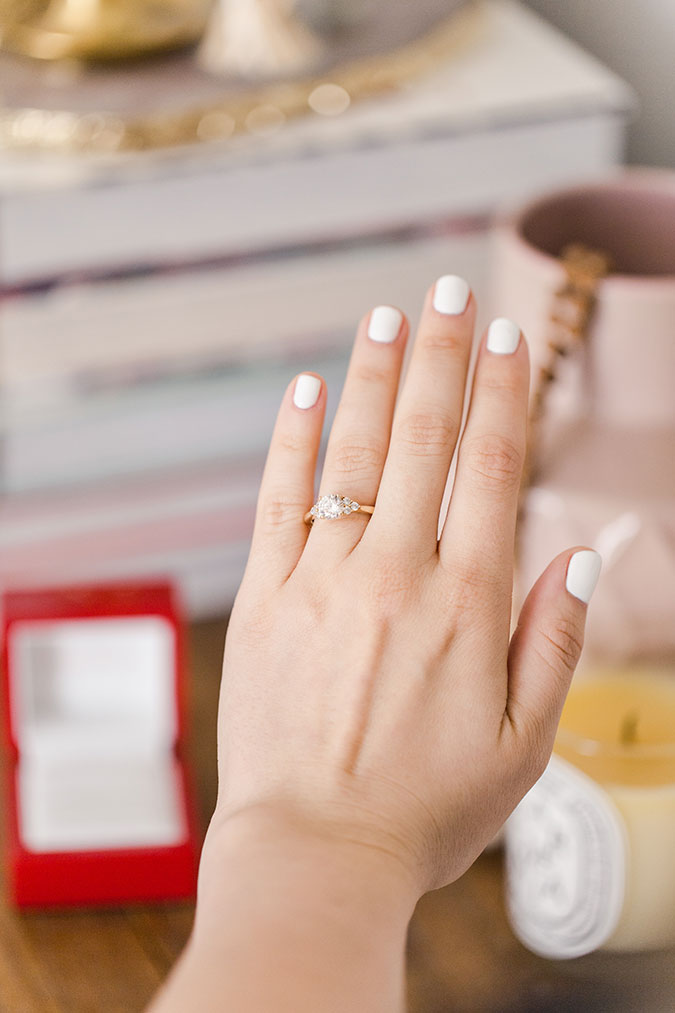 In my opinion, your engagement ring should be a reflection of both your personality and sense of style. I have always felt like an old soul and tend to gravitate toward vintage-inspired pieces. Before finding my engagement ring at JamesAllen.com, I thought you could only find vintage rings at antique stores. With James Allen's wide variety of stones and settings, I was able to design an engagement ring that looks like it could pass as a family heirloom. People are always so surprised when they find out that my ring is brand new! – Jessi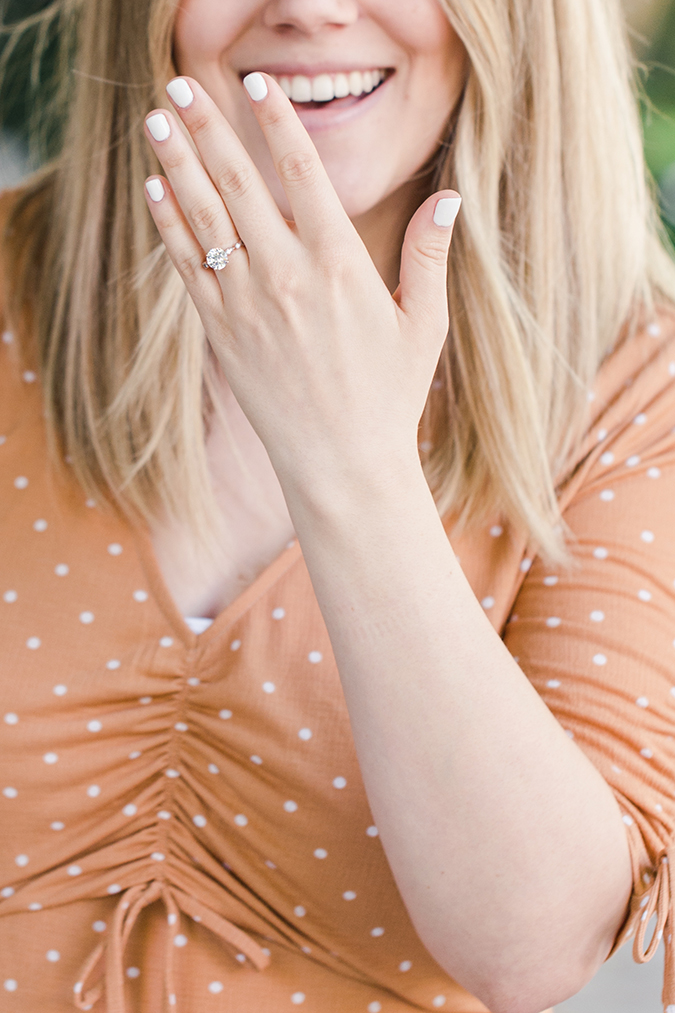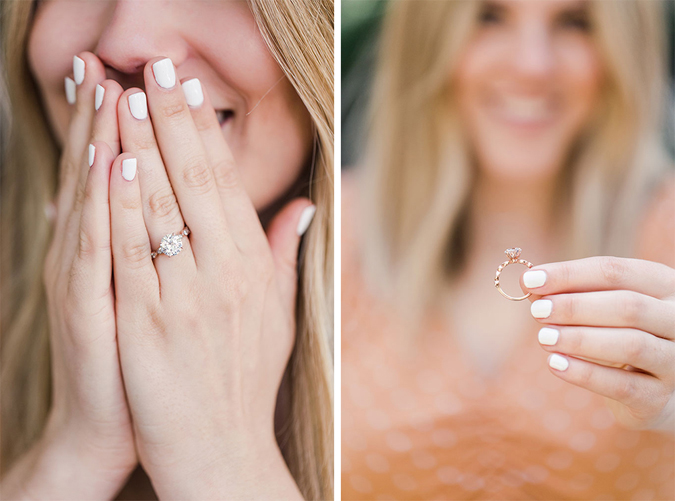 For me, the tiniest details are the most important. This was especially the case when trying to find an engagement ring that checked all of my boxes. Low and behold, JamesAllen.com was the place to go to make my diamond dreams come true! While I kept a classic round brilliant cut for my diamond, I was able to choose a setting with so much character. When people ask to see my ring, I'm happy to show them all of the details that make it truly special. – Natalie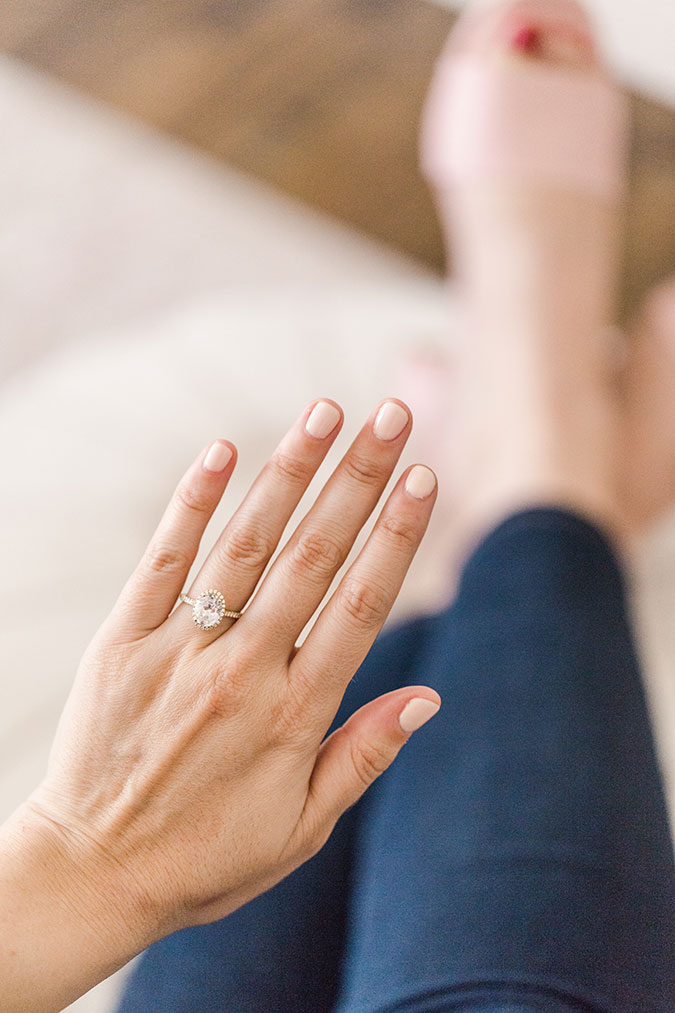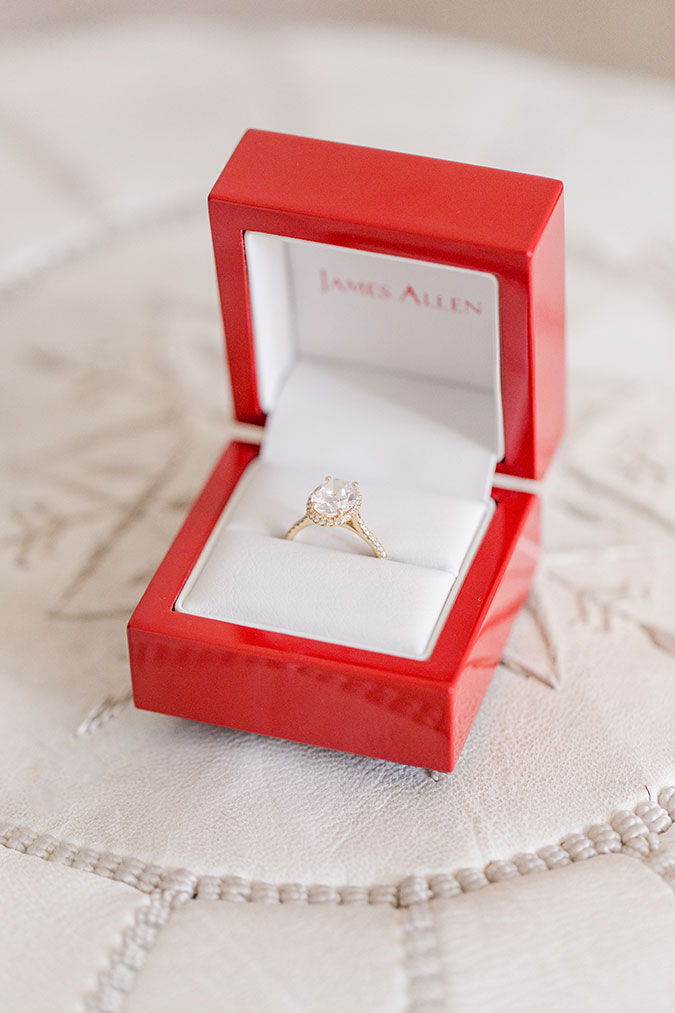 Call me crazy, but not only did I want the proposal to be a complete surprise when the time came, but the ring too! Lucky for me, my fiancé took my breath away with this stunner from James Allen. JamesAllen.com has a huge assortment of engagement rings to choose from if designing your own isn't your forte. Every time I look at my ring, I'm reminded of how much thought went into picking it out.– Ally
We hope that these words of encouragement were helpful! Remember: engagement ring shopping should be stress-free and reflect what matters most to you. Visit JamesAllen.com to start the process of creating an engagement ring that you'll cherish forever. Or, simply sign up for the James Allen newsletter to stay up to date on all things beautiful and brilliant.
What makes your engagement ring special?
Let us know your story in the comments below!
Affiliate links may have been used in this post.