3 Ways to Style My New Bud Vases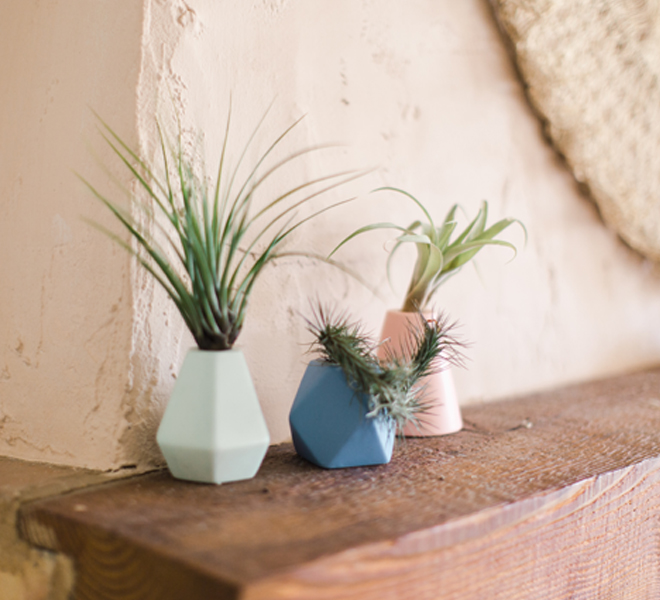 There's nothing I love more than a teeny tiny vase for a single flower. These delicate bud vases are the perfect decorative accessory, especially when styled on a shelf or added to a bedside table. When I was designing my spring décor collection, I knew I wanted to create a set of versatile vases that would work well throughout the house. So with that in mind, I enlisted my friend and go-to prop stylist Kate Martindale to create some beautiful arrangements in her Instagram-worthy home. From office supplies to feathers (who knew?), Kate came up with plenty of inspiration for you to use these bud vases in your own home… so why not pick up a set (or two)? Keep reading to see my favorite ways to style this LC Lauren Conrad Bud Vase 3-Piece Set…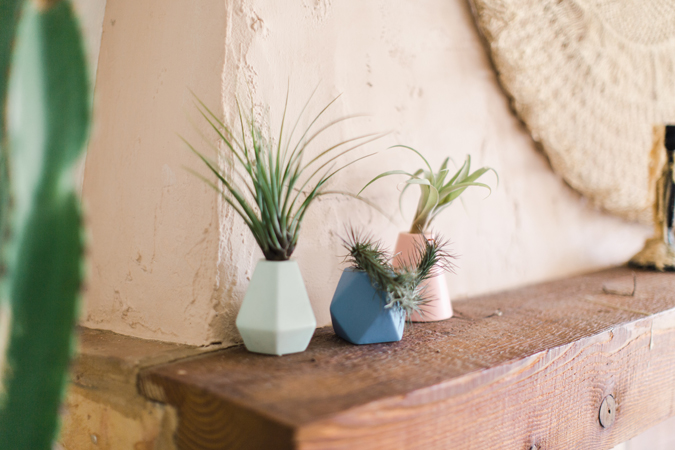 This look works especially well in neutral homes, where a pop of green can go a long way. Since the vases themselves already come in pretty pastel hues, using a uniform color to fill them can help keep the look streamlined. When it comes to the greenery itself, I like to keep things interesting by playing with texture. For these vases, Kate used the height of the vase itself to determine what type of greenery should go inside. For the taller ones, she opted for long leaves, while for the shortest one, a fun spiral shape draws the eye.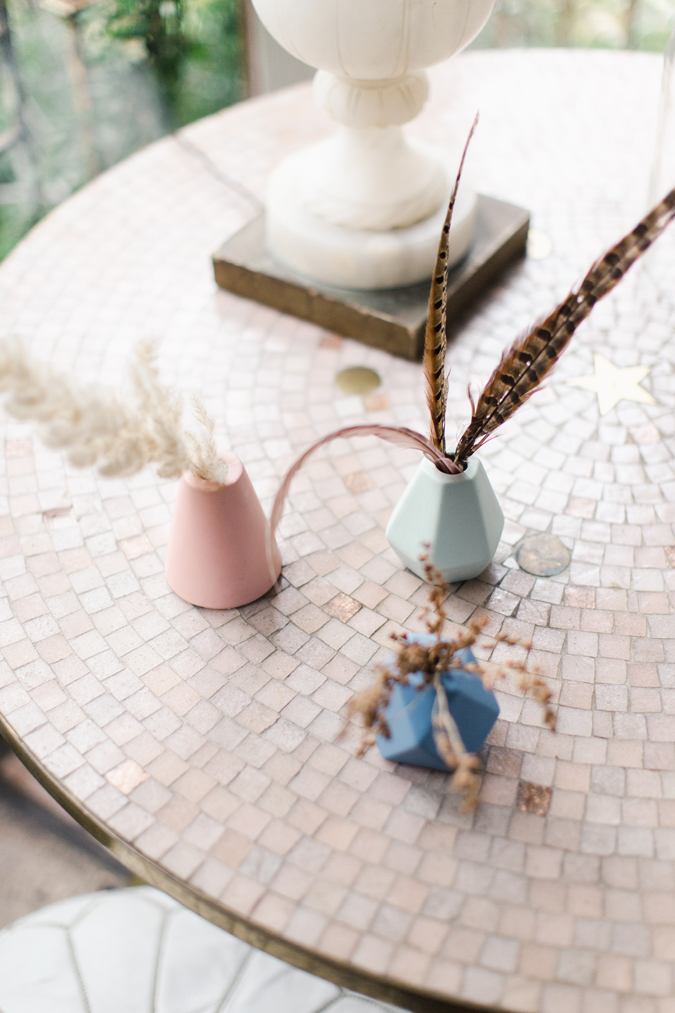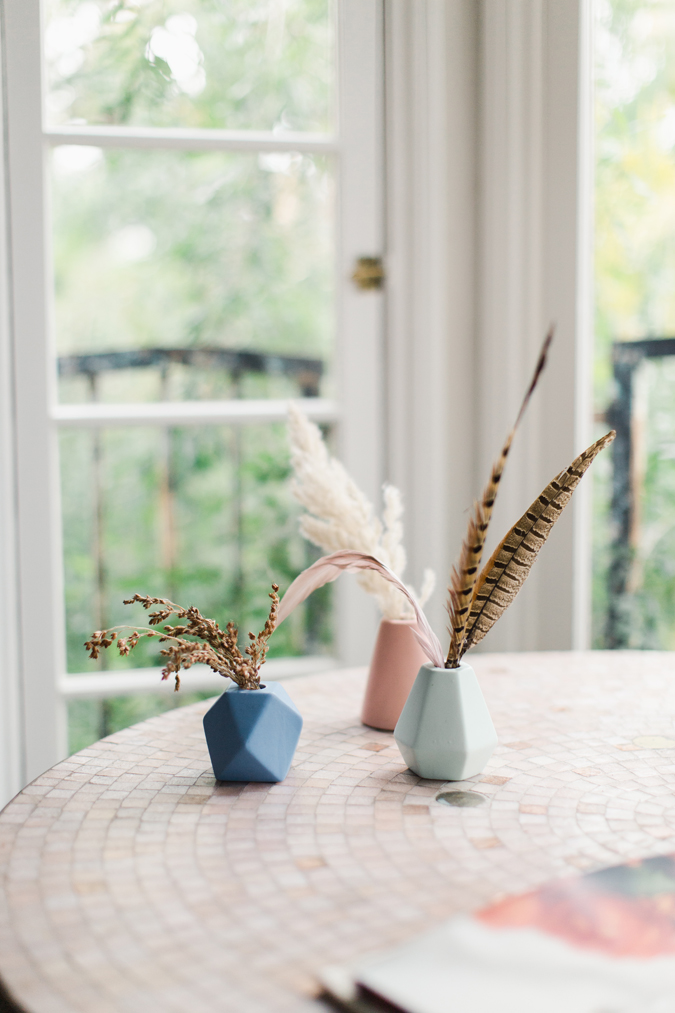 I love the idea adding little boho style to a space with a few simple touches. For this look, Kate focused on two bold looks in contrasting hues. In the pink vase, she used dried pampas grass, for an ethereal touch, while in the green vase, she used a large feather, which you can buy at your local craft store. She kept things simple with dried grasses in the last vase, and kept the color within the same neutral palette to tie the look together. You can use any variation of dried grasses and feathers to create a similar look with your own vases.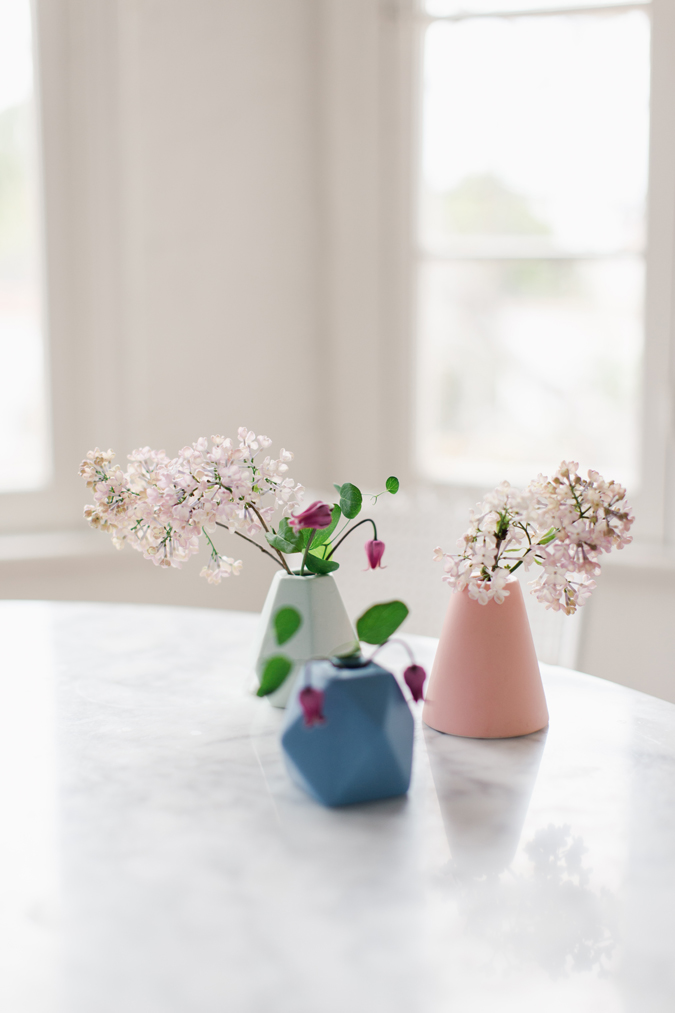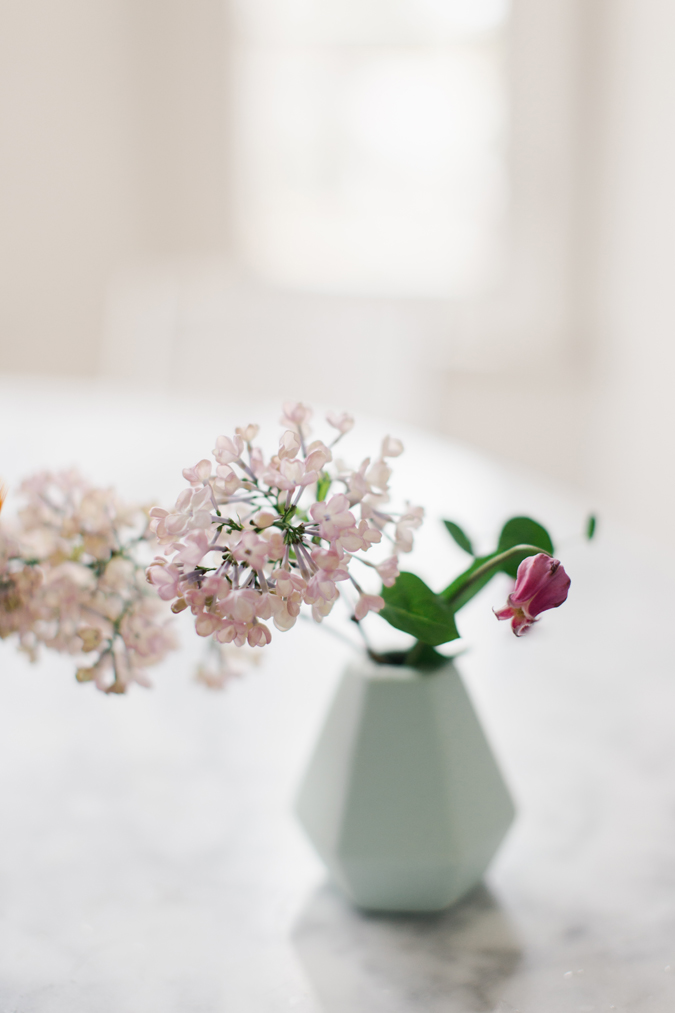 …And last but certainly not least, fresh flowers are still my go-to way to decorate. To keep the flowers from overwhelming the vases, look for delicate blooms that grow on a single stalk. Small flowers tend to look better since they'll let the vase itself shine too. I love the mix of dark and light pink here, which ties in the colors on the bud vases perfectly and would match pretty much any décor style.
How would you style a bud vase trio?
Tell me your best ideas in the comments!

Affiliate links may have been used in this post