How to Pull Off the Colorful Eye Makeup Trend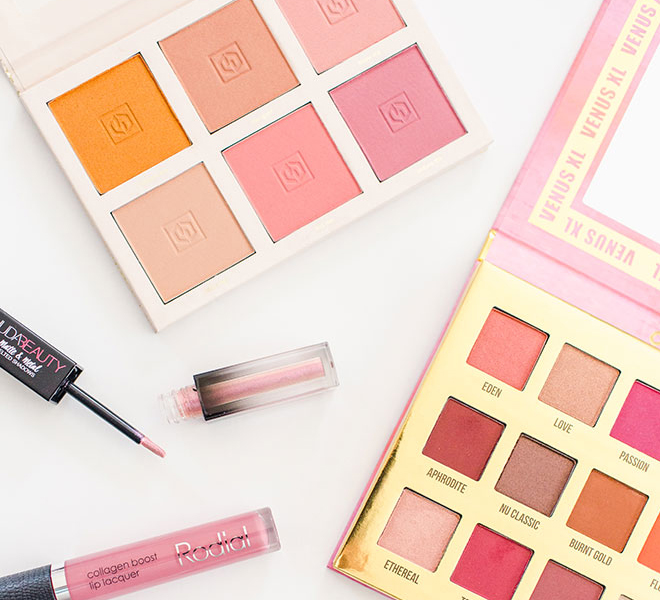 There are certain comfort zones in life that were made to be overcome. In the spirit of being lighthearted, I'm referring to wearing colorful makeup and not any serious life decisions! Coming from a self-proclaimed creature of habit, it can be intimidating to veer off of the beaten path. If you're a fan of DIY makeup tutorials on YouTube or are planning on attending one of the many music festivals coming up, then you're already aware of the impact that colorful eye makeup is having on the beauty world. I used to believe that incorporating a bright and playful look was strictly for Halloween costumes and special occasions, but I'm here to tell you that colorful makeup is perfectly acceptable for everyday wear. To help you ease into the idea, I thought I'd show you one of my favorite go-to looks when I'm feeling inspired. For this all-over pink look, I decided to dip into something other than my neutrals and play with pops of playful hues. Keep scrolling for some tips and a little encouragement to be bold…
Start with a fresh canvas.
Whether you're starting with your eyes or leaving them for last, make sure that both your skin and your brushes are cleansed and ready to go. Since playing with pigments can leave a lot of residue on your beauty tools, it is beneficial to get all of the other potential colors out of your brushes before you blend more in. There's nothing worse than swiping on some eyeshadow only to see that you've accidentally incorporated yesterday's colors into the mix.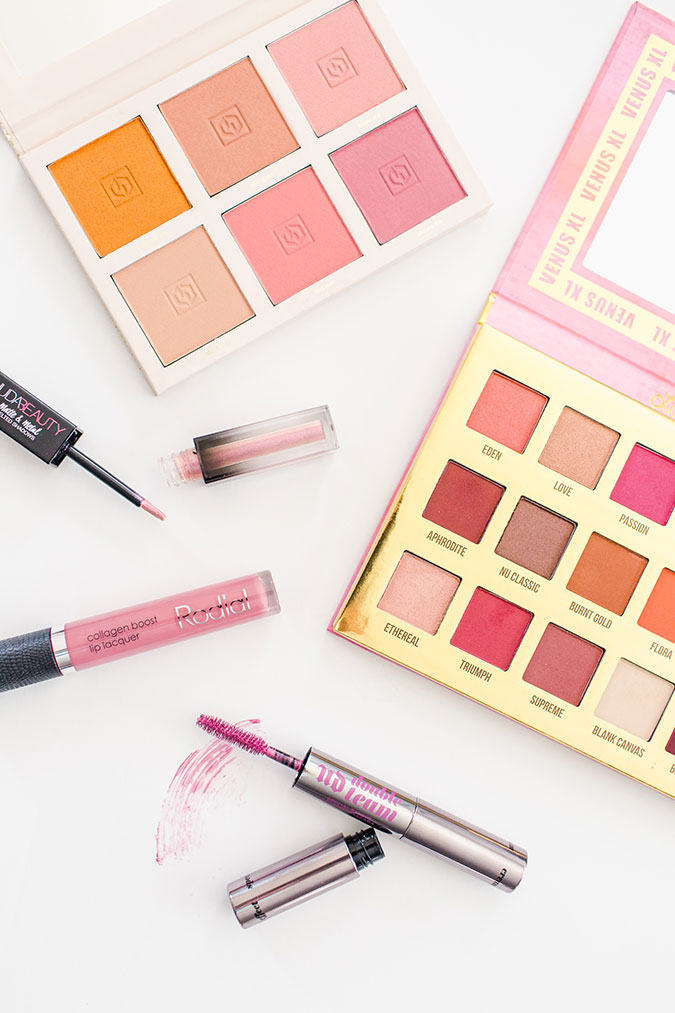 Since colorful makeup already makes a statement, blending your colors can be the difference between a fun, colorful look, or one that shocks in all the wrong ways. To achieve my pink eyeshadow, I made sure to blend the darker pinks with a light neutral or soft pink. That way there are no harsh lines and each color blends into the next seamlessly. If you're still finding your way around eyeshadow, this post will come in handy!
Keep everything else neutral…or not.
When it came to the rest of my makeup, I wanted to play up the pink with rosy cheeks and barely-there lip. Similar to choosing my outfit, I opted to keep everything but my eyes on a subtler level. I can easily wear this look out and about during the day, or switch up my lip color and add a little more contour for a night out.
I've found that keeping clothing options neutral really makes colorful makeup pop. I personally paired my pink makeup with a white top, jeans and dainty jewelry. That way my makeup could be my statement piece rather than my outfit choice. On my bolder days I've opted for contrasting colors, which is fun too. Whatever your mood is, there's nothing wrong with just going for it!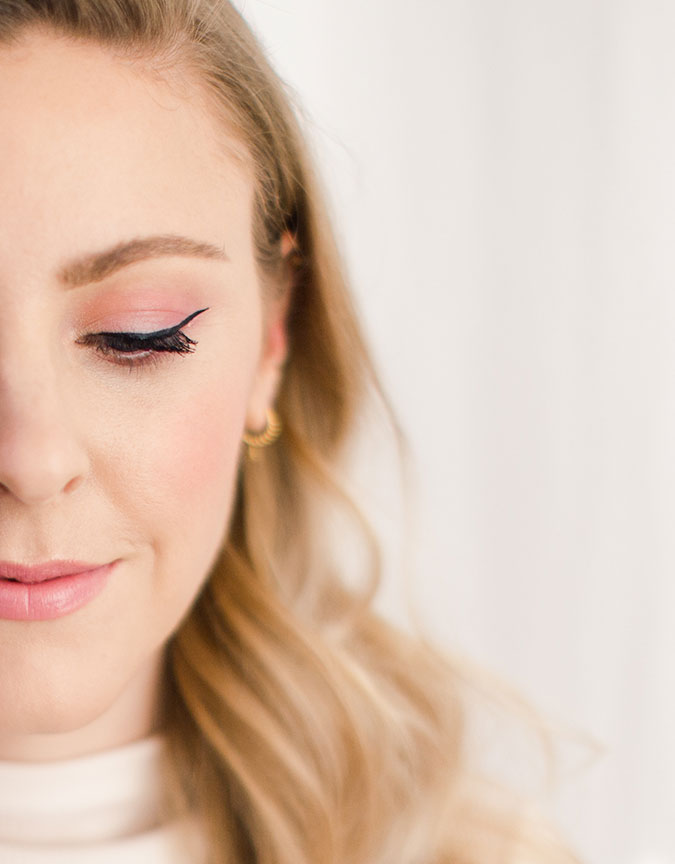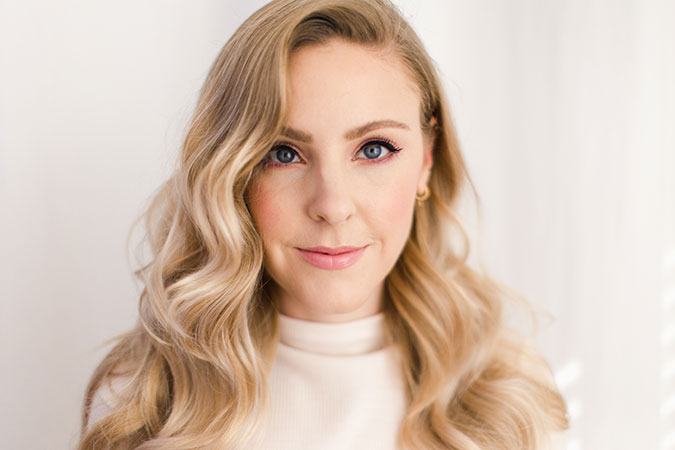 How do you feel about the colorful makeup trend?
Let me know your thoughts in the comments below!
Affiliate links may have been used in this post.