With sweater weather on the forecast for weeks in a row, wearing dresses can seem a little out of reach, right? Wrong! Call it a New Year's resolution, but we've been on a mission to step up our style game ever since we rang in 2019. And that means we won't let the winter chill curb our personal style. While we're feeling bold, we thought we'd share a Style Guide for all of the gals out there that still want to get some use out of their favorite frocks, cold weather or not. From layering like a pro to adding some unexpected elements, you'll be more than prepared to look cute this winter. Let's get to it…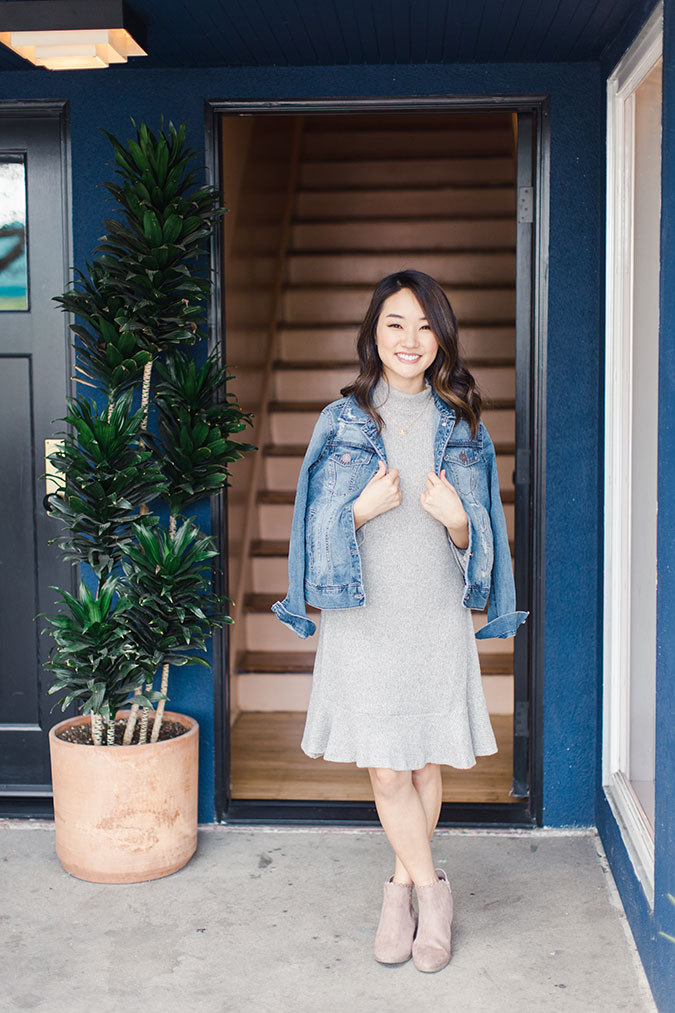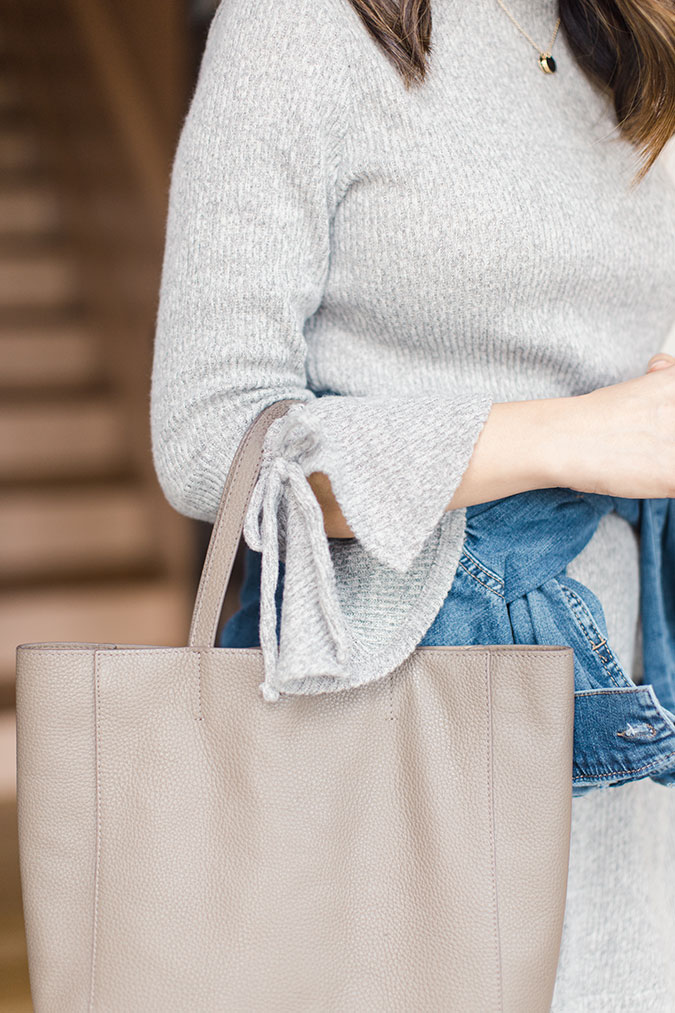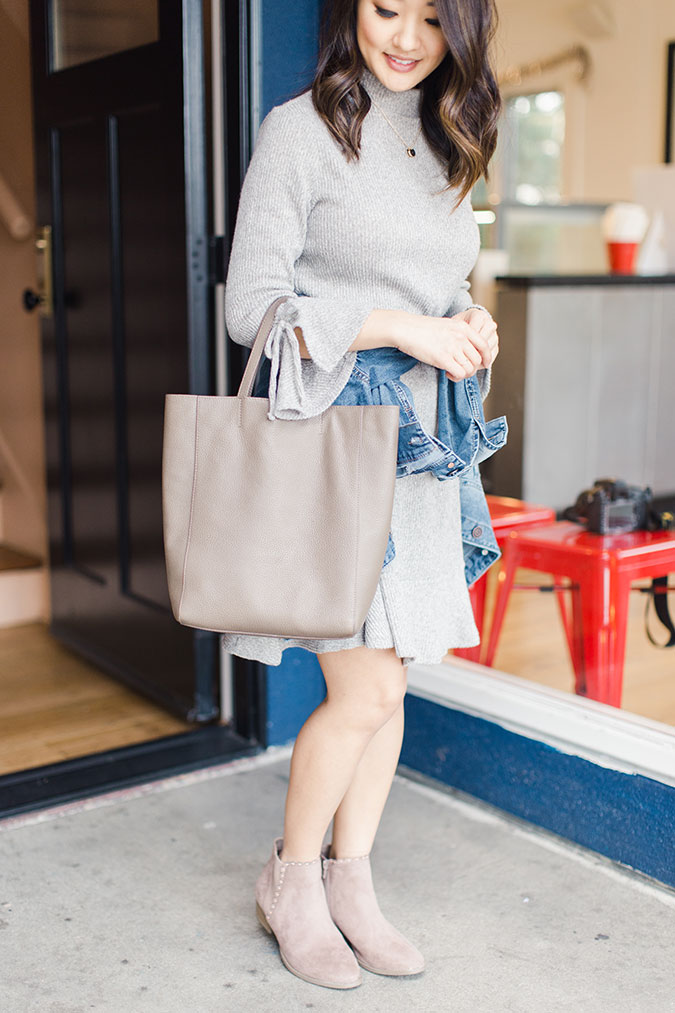 Add some denim.
Just like our Editor-in-Chief, we're huge fans of denim all year long. If you live somewhere chilly but not quite freezing, consider adding a removable layer like a denim jacket. Whether it's on your shoulders or tied around your waist, a denim jacket like this one is a universal staple. And just like denim, some neutral colored booties and a carry all tote are pieces that you should keep on hand for the rest of the season.
shop this look…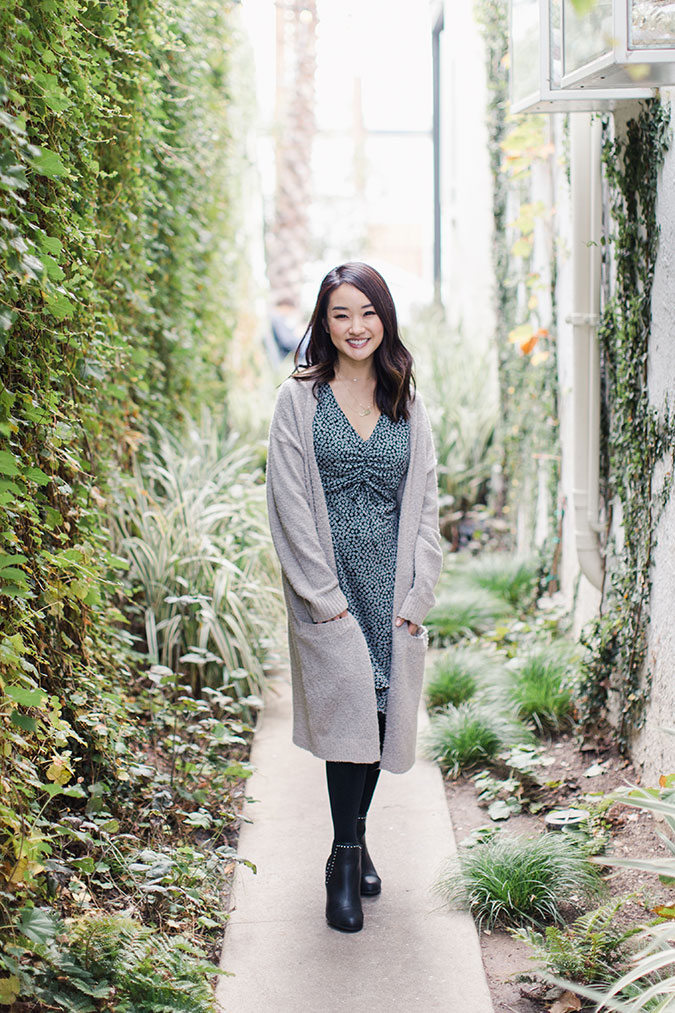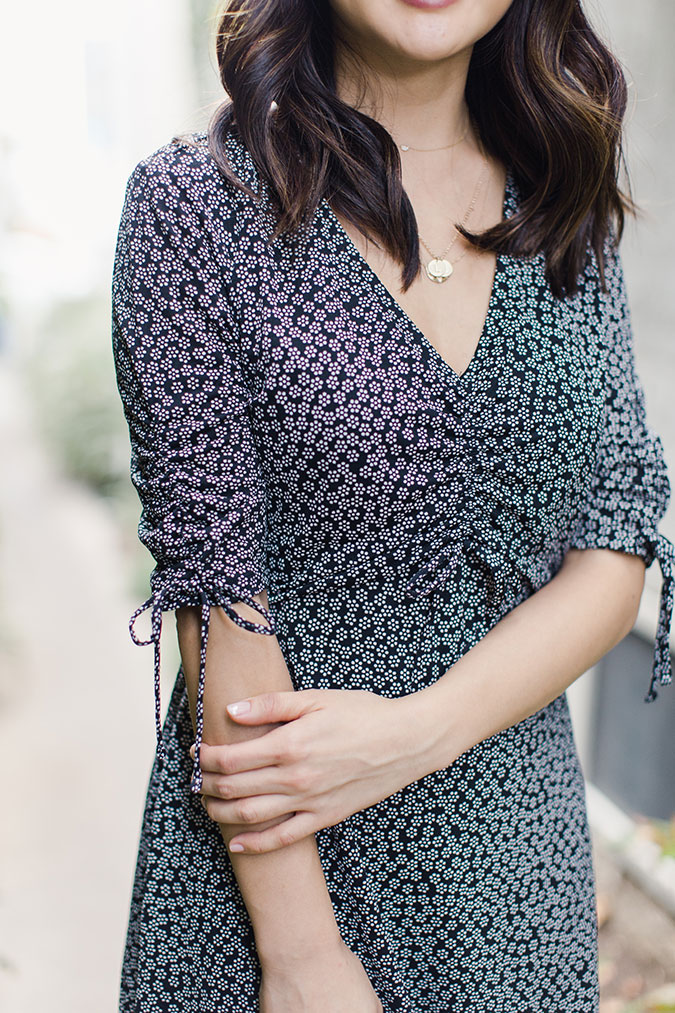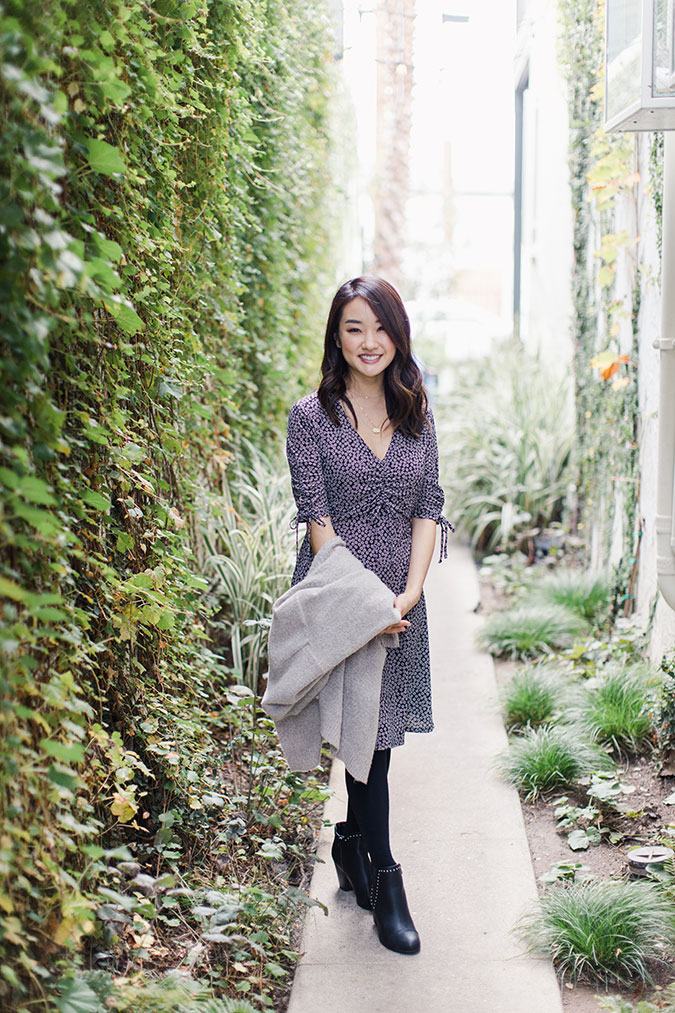 Learn to love layering.
Cold weather can call for heavy layers, so you're going to want pieces that will elevate your ensemble and not overpower it. Yes, coats are necessary this time of year, but you can still get away with some fun layering underneath. We're smitten with Lauren's latest collection of dresses, and this fit and flare number is no exception! Thanks to some classic black tights and a duster length cardigan, you can count on being just as cozy as you are chic.
shop this look…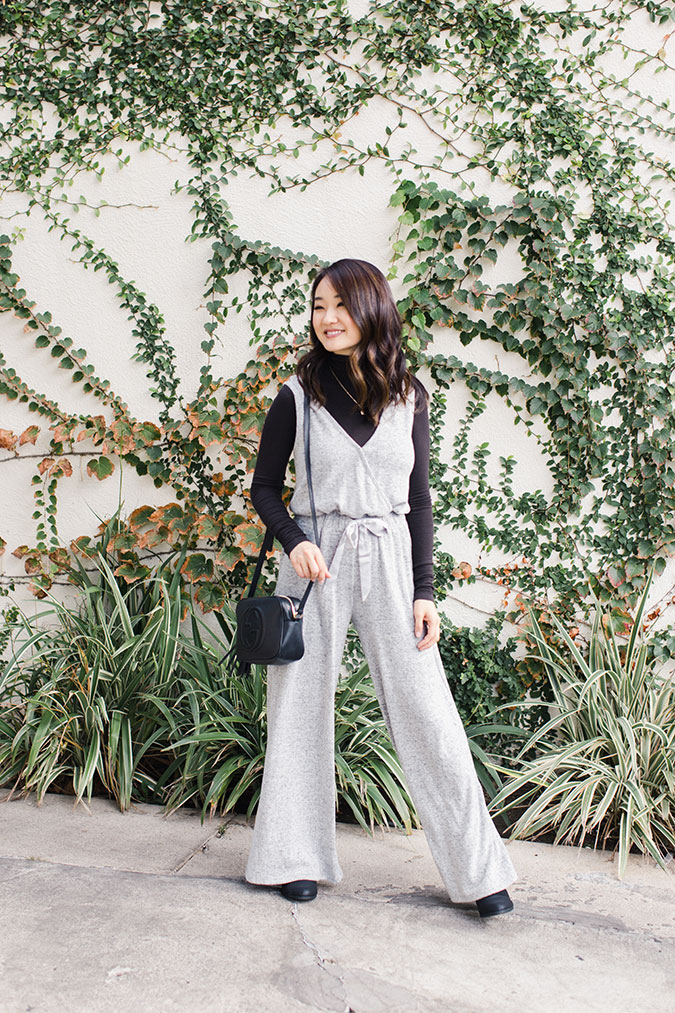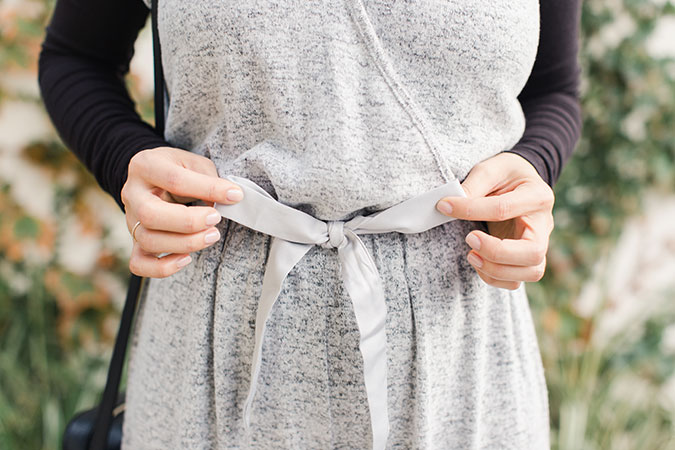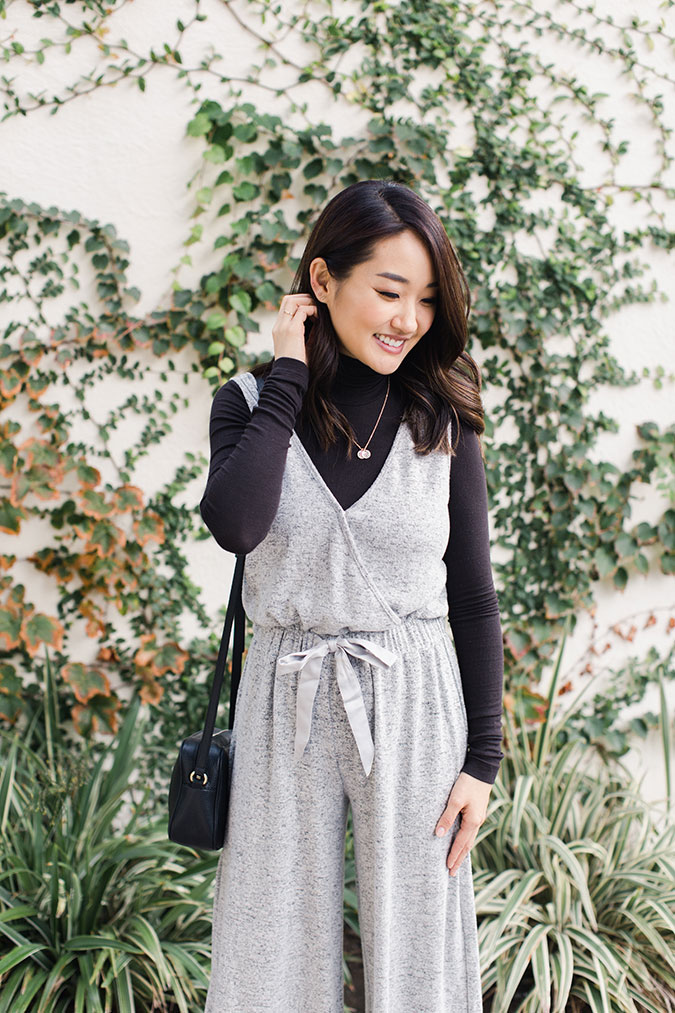 Get creative with your basics.
We know that this last look isn't a dress per se, but jumpsuits fall into the same category in our book! We took our favorite LC Lauren Conrad Weekend Jumpsuit and turned it into something we'll wear over and over again. Basics like a black turtleneck will help you not only keep warm this winter, but we think that it even took this entire outfit up a few notches! We polished off the look with a black handbag and some studded booties, but you can easily transform this outfit into date night with heels and some statement jewelry.
shop this look…

Which one of these looks is your personal favorite?
Let us know in the comments!
XO Team LC
Shop This Story…

Photos: Jessi Burrone for LaurenConrad.com
Affiliate links may have been used in this post.