Happy Hanukkah to everyone who is celebrating this week! Whether you are observing the holiday or not, we have a feeling you'll love this latke recipe from our go-to nutritionist Kelly LeVeque of Be Well By Kelly. You can't have Hanukkah without latkes, but they are about as healthy for you as a plateful of French fries. Classic latkes are made with Russet potatoes, all-purpose flour, eggs, onion, salt, and fried in canola or another vegetable oil. In this version, Kelly has replaced any unhealthy ingredients with wholesome Japanese yams and nutrient-rich avocado oil. She has also majorly simplified the process, creating a delicious dish using only three ingredients. The entire thing is grain-free, dairy-free, and Whole 30 diet approved. Can you believe it? Serve them up on The Little Market ceramic plates like we did, and enjoy a most delicious twist on a traditional holiday dish…
Grain-Free 3-Ingredient Latkes
serves 2-3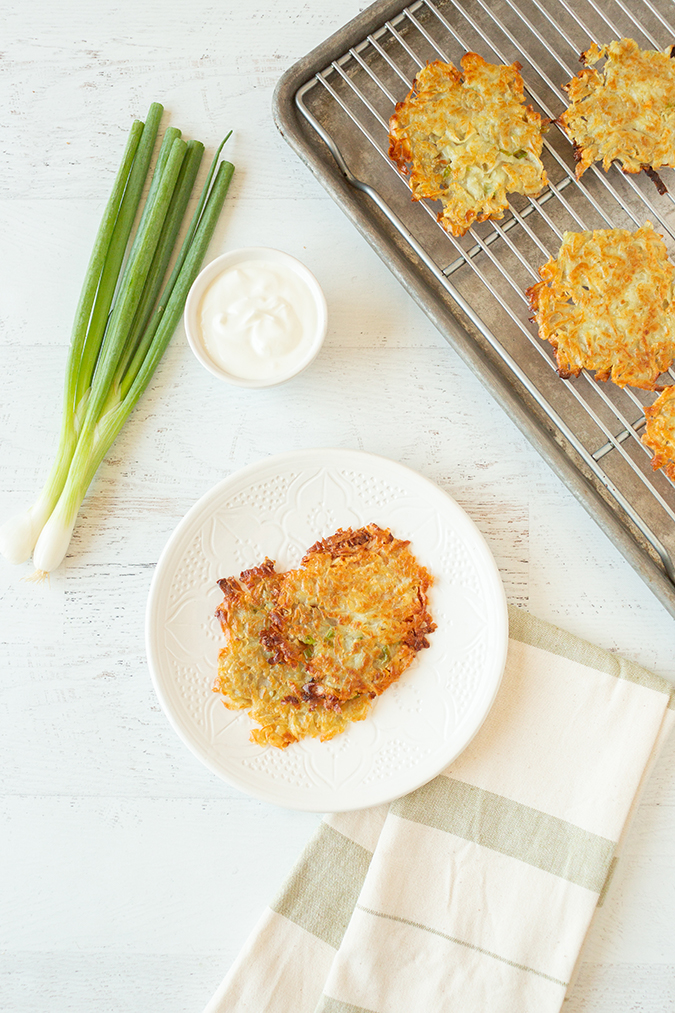 Ingredients:
1 Japanese yam
fresh chives
2 Tbsp avocado oil
Instructions:
1. Peel and then finely grate the yam. Heat 2 tablespoons of avocado oil on a non-stick or cast iron pan.
2. Take ¼ cup of grated of yam and lightly place in the pan (like pancake batter). Sprinkle ½ teaspoon of chives on top, then flip.
3. Cook for 2 minutes on each side.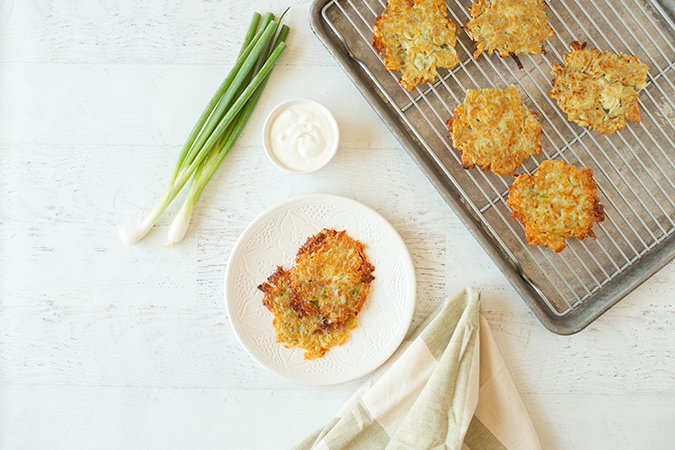 Are you going to whip up these lighter latkes?
We recommend serving them up alongside some smoked salmon or a fried egg… delish!
XO Team LC
Affiliate links may have been used in this post.