Last Minute Gift Idea: How to Elevate a Hostess Gift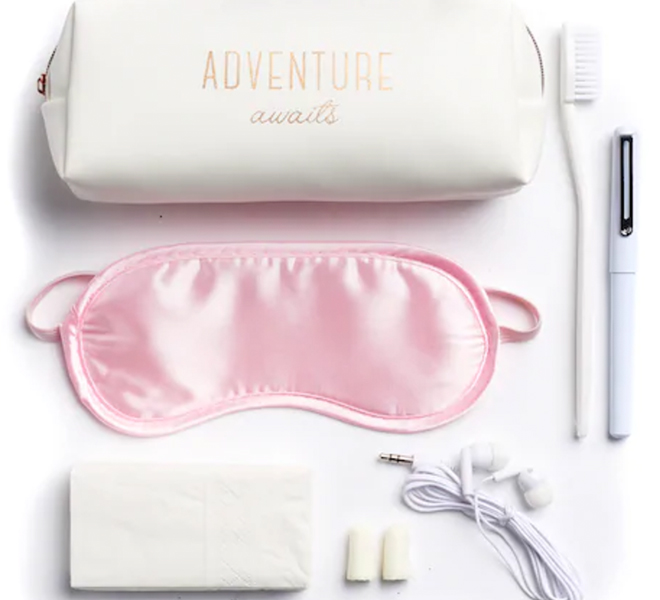 In case you haven't looked at your calendar lately, allow me to remind you that we have exactly one week to go until Christmas Eve. Chances are you have a holiday get-together coming up in the next seven days, and you will need a gift to bring along to show your gratitude. Maybe you're super on top of it and have a fully stocked gift closet with personalized presents for each host whose holiday gathering you'll be attending. But if you've ever fallen prey to a last-minute liquor store run (or straight up re-gifting a bottle of wine you received), you'll want to pay attention to today's post. With a few preparations, you can turn a last-minute bottle of wine or plate of cookies into a beautiful, thoughtful gift that will wow your host or hostess.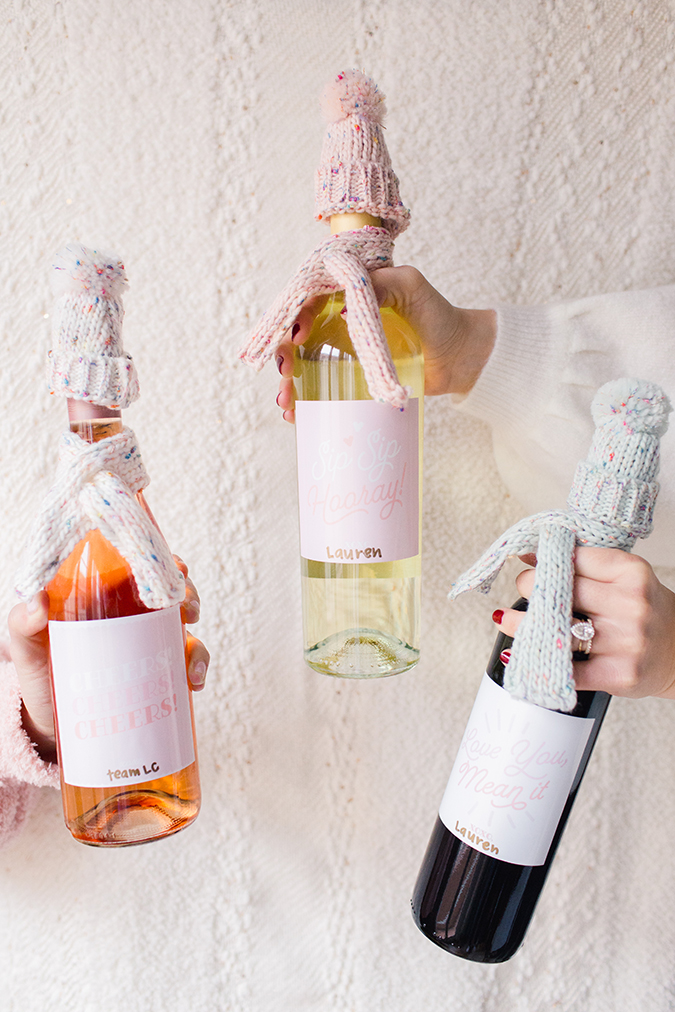 This year I dressed up my wine bottles (quite literally) with an adorable knit Hat and Scarf Wine Cover from my LC Lauren Conrad collection. They come in a three-pack for $8, so you can buy a couple packs and use them for hostess gifts all season long. I also added a custom wine label designed by Yellow Heart Art to add a truly personalized touch to my bottles. You can download the files below and then print the labels on your home printer (they are designed to be used with 3 9/16 x 3 5/8 labels). Then, simply peel off the existing label, and stick this one on in its place. Easy peasy, but oh so impressive. (P.S. This Bunny Wine Cover is pretty cute too…)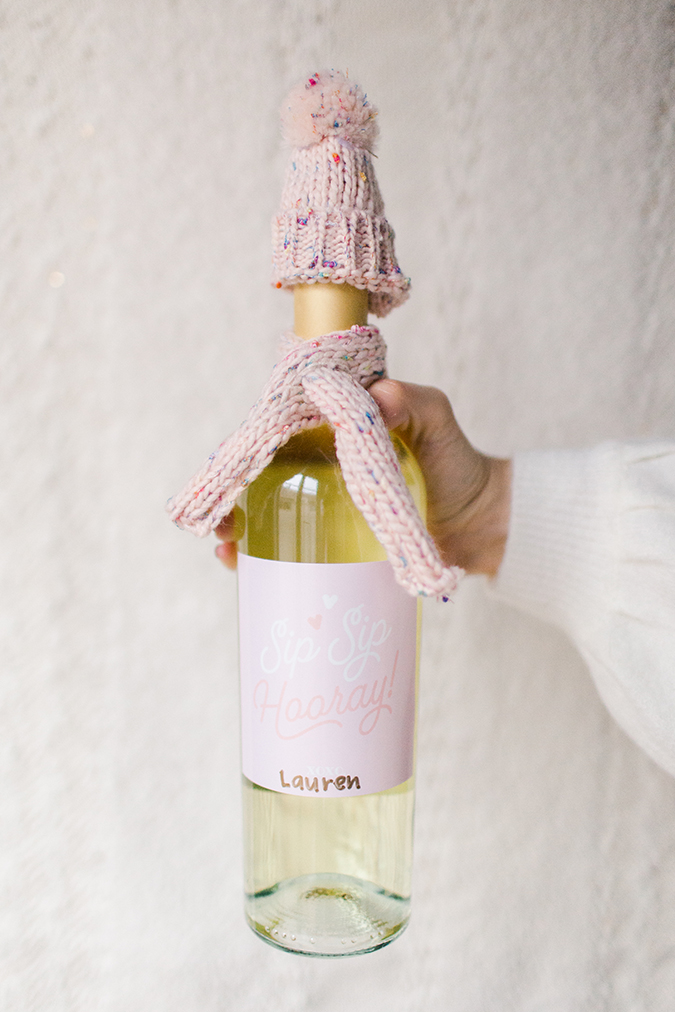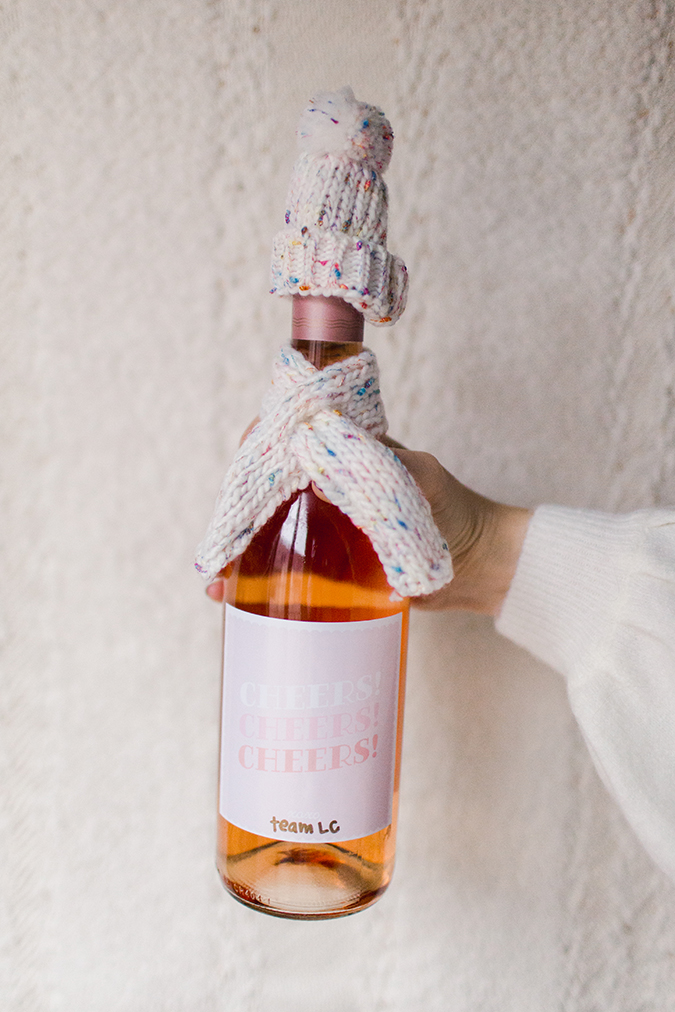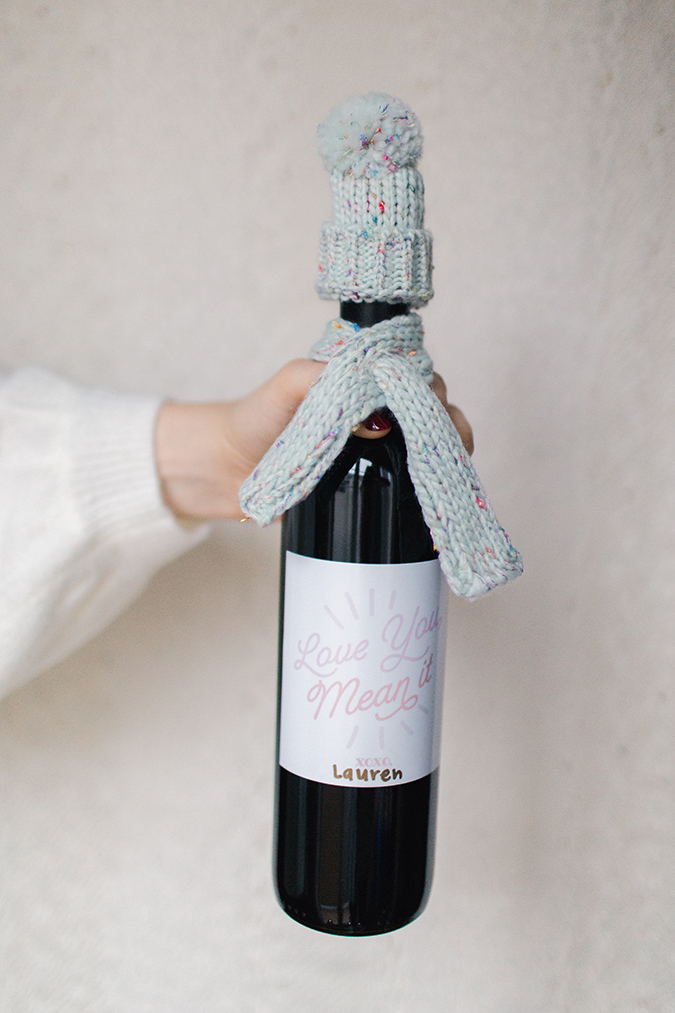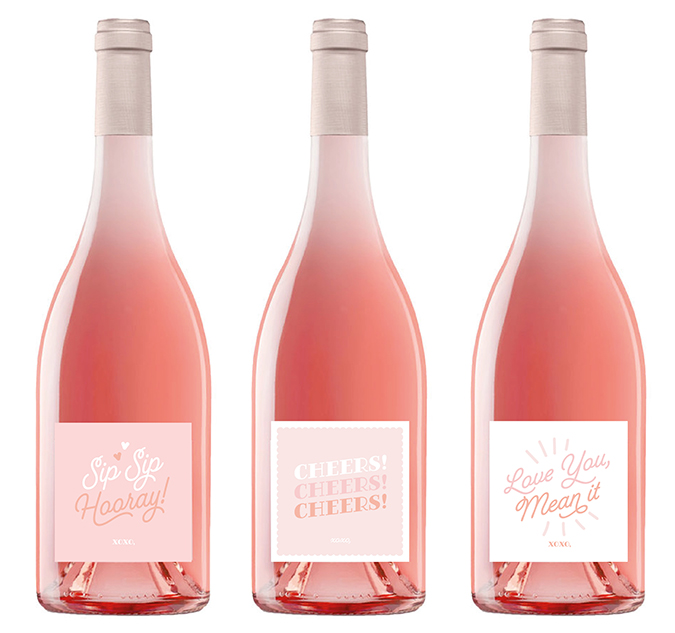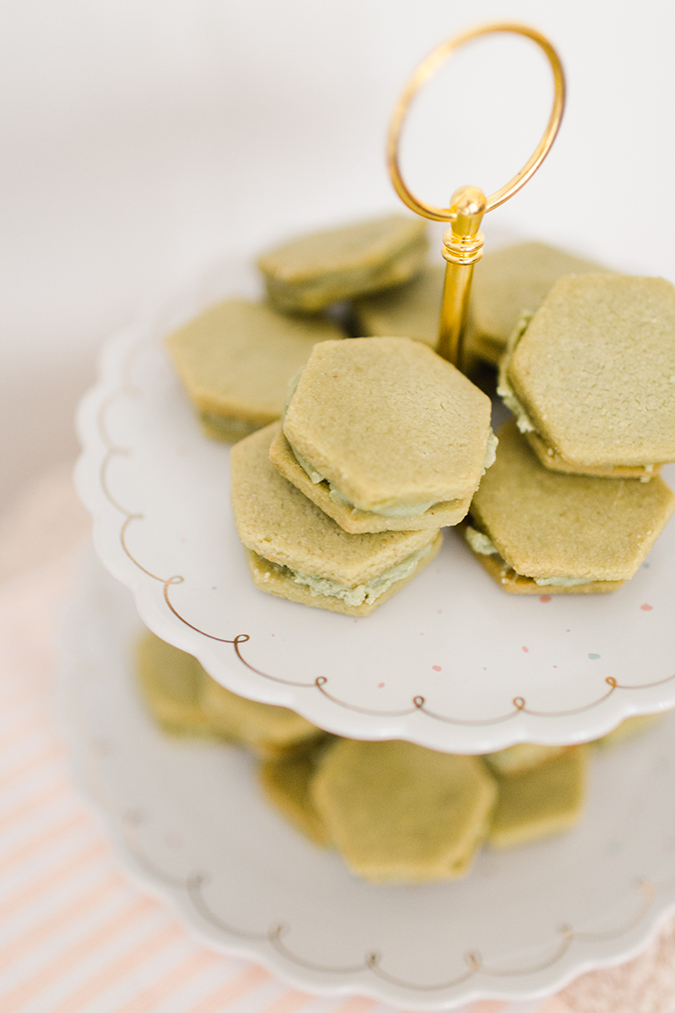 I also do a lot of baking for friends and family this time of year, and I realized that I could turn this thoughtful gesture into a complete holiday gift by adding a beautiful tea towel or serving platter (like this Scallop Tiered Server from my LC Lauren Conrad collection). Everyone loves receiving cookies, but the bad thing is that once you eat the cookies—the gift is gone! So by pairing them with a serving platter that your loved one can hold onto, you have a gift that will last well past the holiday season. I like to bake so this is a fun gift for me to put together, but you can always sub in store-bought cookies too.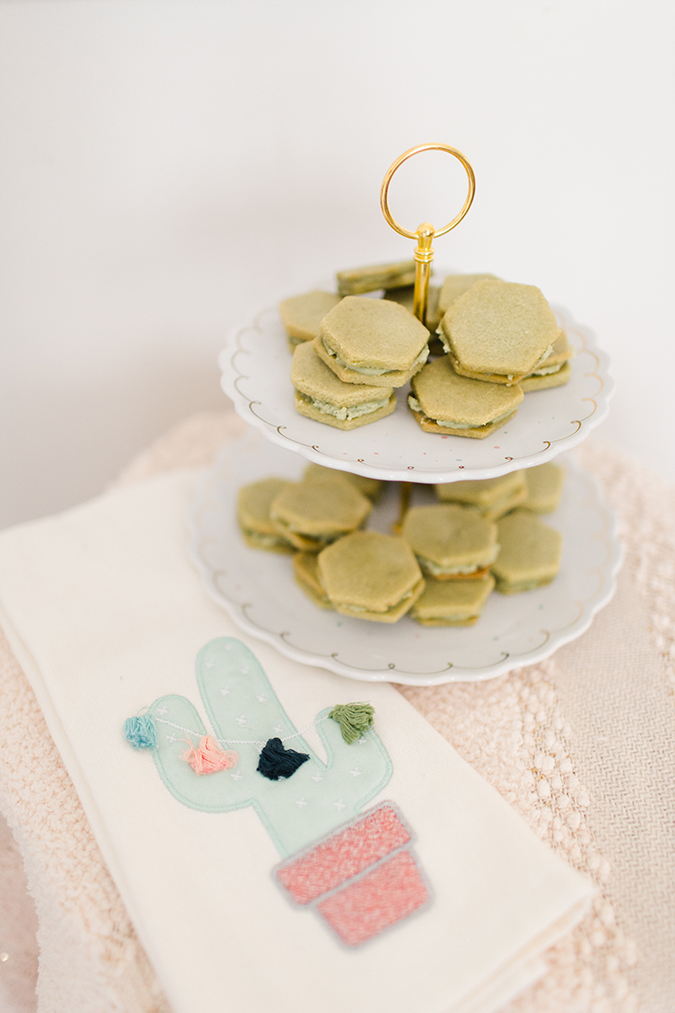 Who would you give wine and cookies to?
Let me know your thoughts below!
Photos: Jessi Burrone Photography for LaurenConrad.com
Affiliate links may have been used in this post.