Today one of Team LC's very favorite bloggers and beauty entrepreneurs, Amber Fillerup Clark of Barefoot Blonde and Barefoot Blonde Hair, will be sharing an original beauty post with all of you! Keep reading to see her effortless top knot tutorial for your laziest fall days…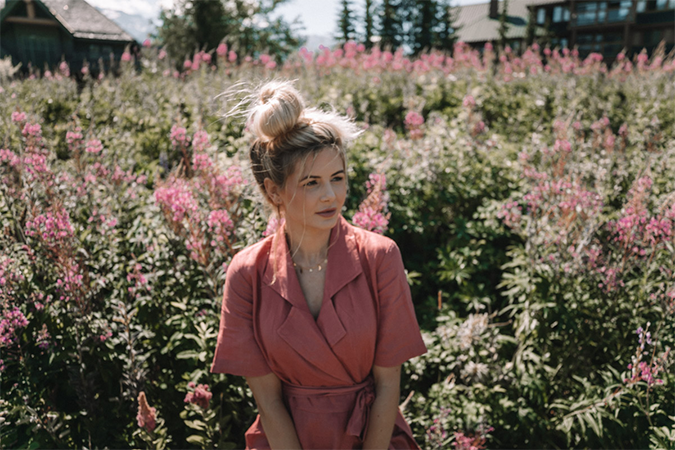 Hi everyone! It's Amber Fillerup Clark of Barefoot Blonde. As the sun sets earlier and temperatures cool down, it can be a little difficult to get out of bed in the morning. During these colder months, we all tend to hit the snooze button a few too many times, which results in us rushing to get ready in a matter of minutes. You can quickly throw on a cute sweater and some boots, but what should you do with your hair on a morning time crunch? We have an easy top knot that will make you look ready to conquer your day!
This is the perfect style for a busy day at work or a relaxing day at home snuggled up on the couch with hot chocolate and a book. You can still have a cute top knot while smelling your favorite pumpkin scented candle, right? For this easy hairstyle all you will need is the BFB Up hair extension, two clear elastics and some bobby pins. Keep scrolling for the full tutorial…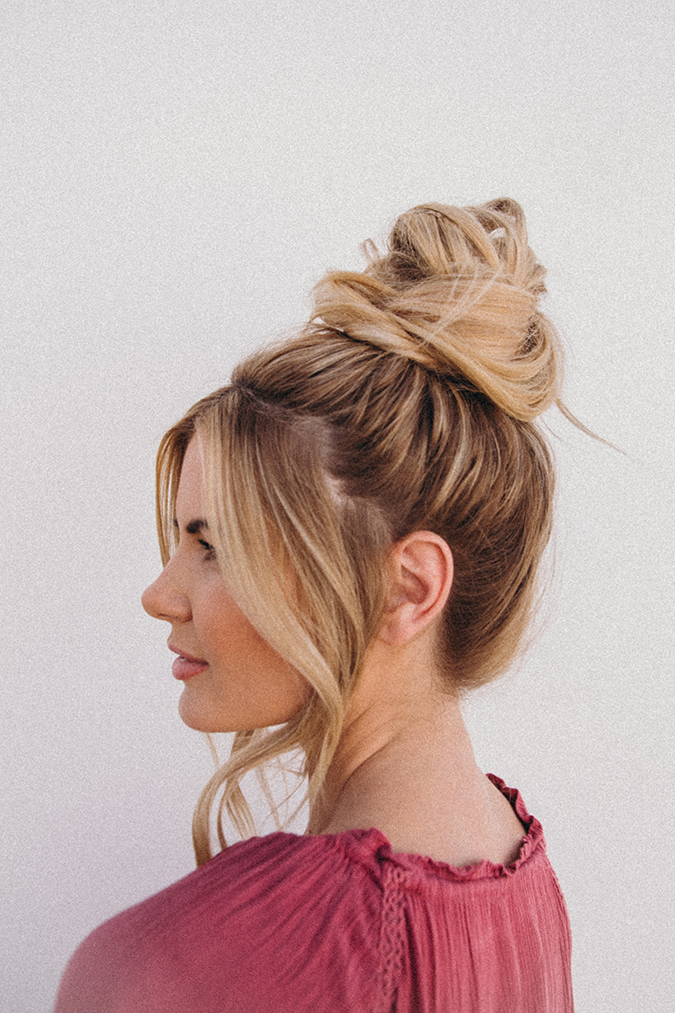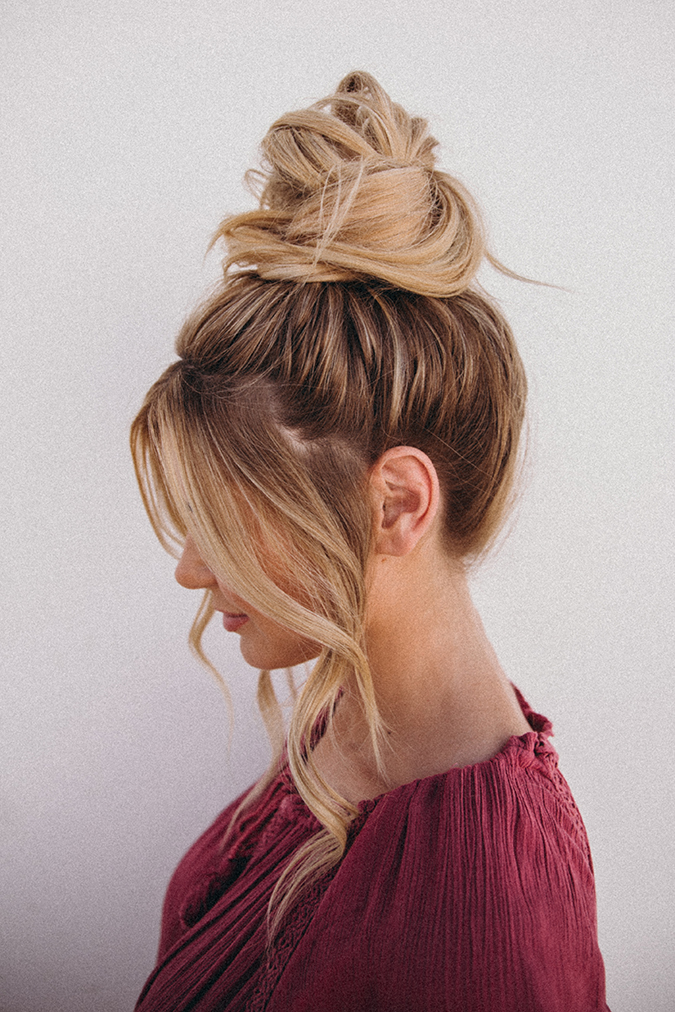 1. For a fuller top knot, insert your BFB Up. For this look, make your part line right at the top of the back of your head. Clip your BFB Up upside down so the hair is going towards your face.
2. Gather your hair into a high pony. Leave some sections out around your face. This is an easy way to elevate your top knot!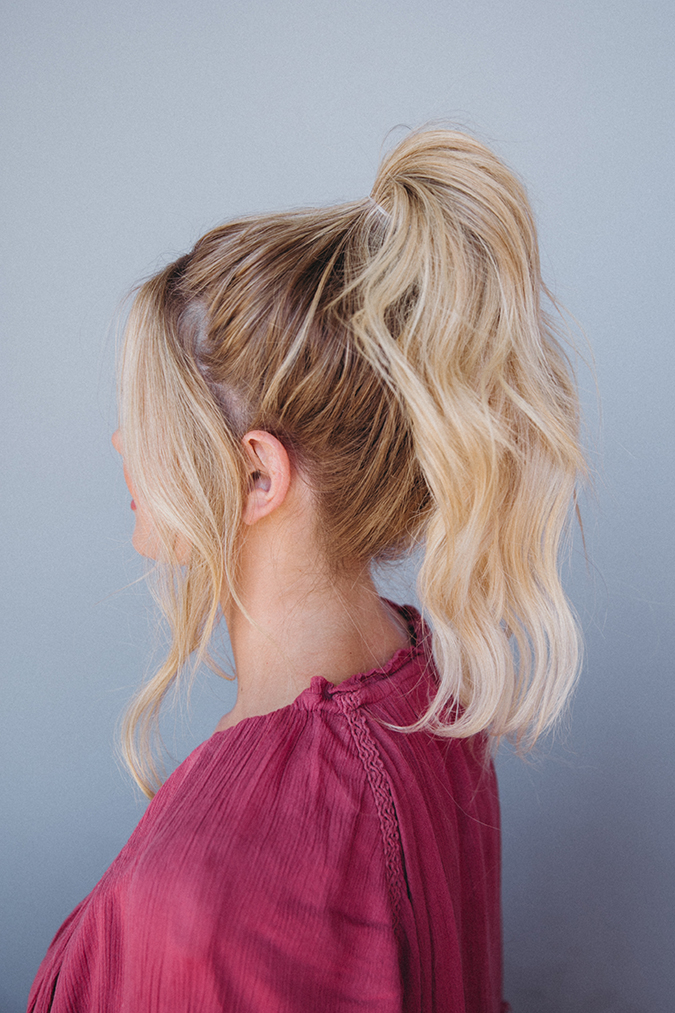 3. Make two sections in the pony and twist them. The trick is to twist each individual section in opposite directions and then twist them together.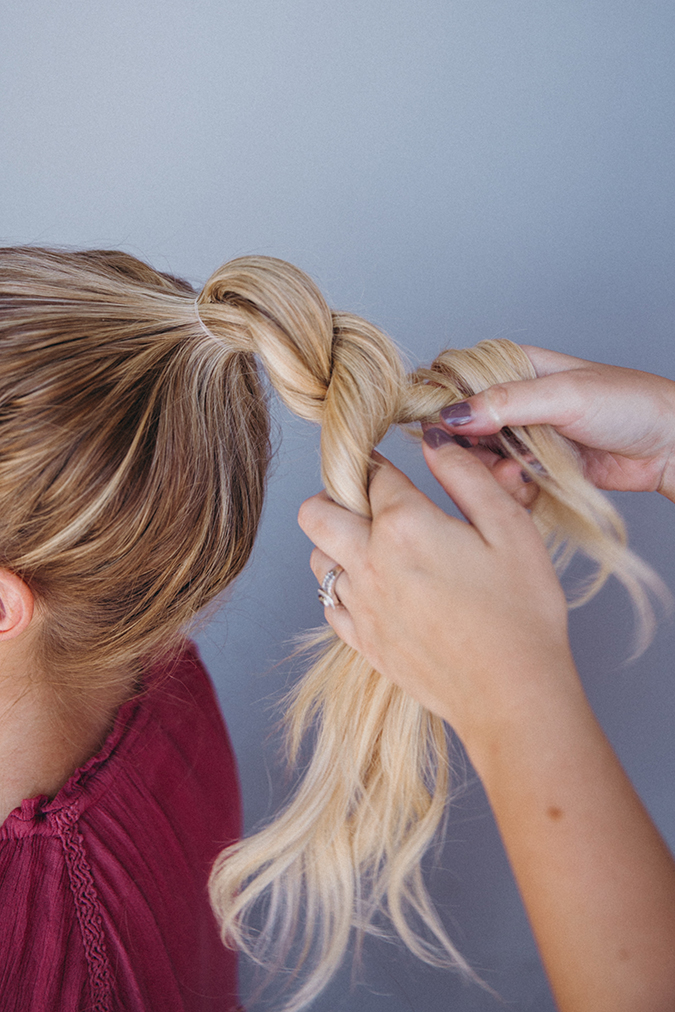 4. Secure your twist with a clear elastic. A little tip here, don't pull the tail all the way through. Leave it in a loop. That makes it easier to pin and hide it at the end.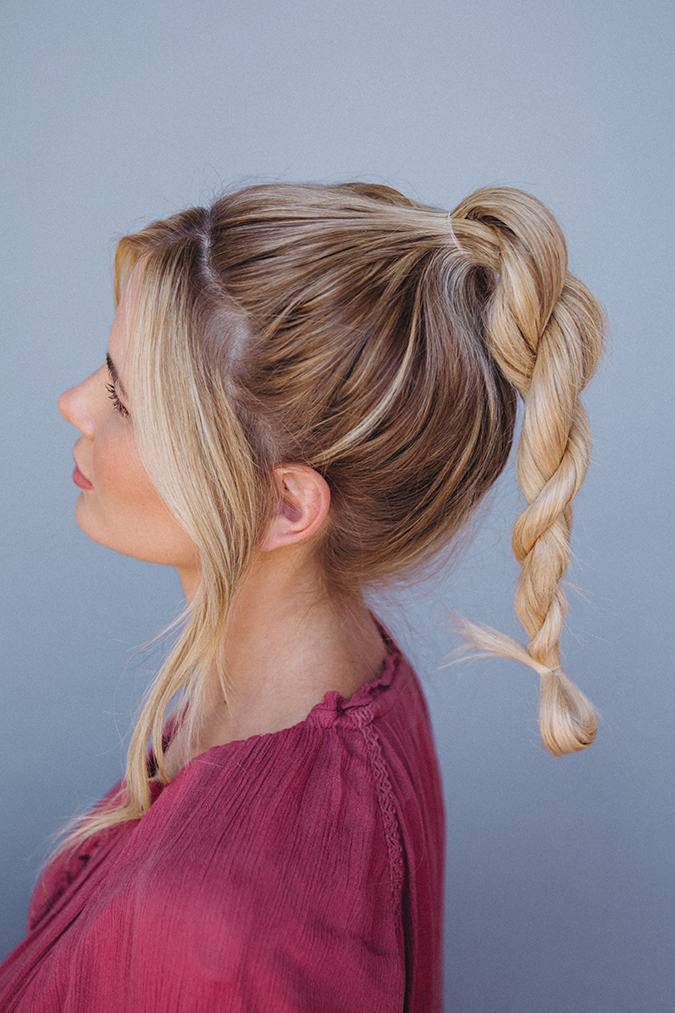 5. Pull the twist apart, section by section, to give it some more volume.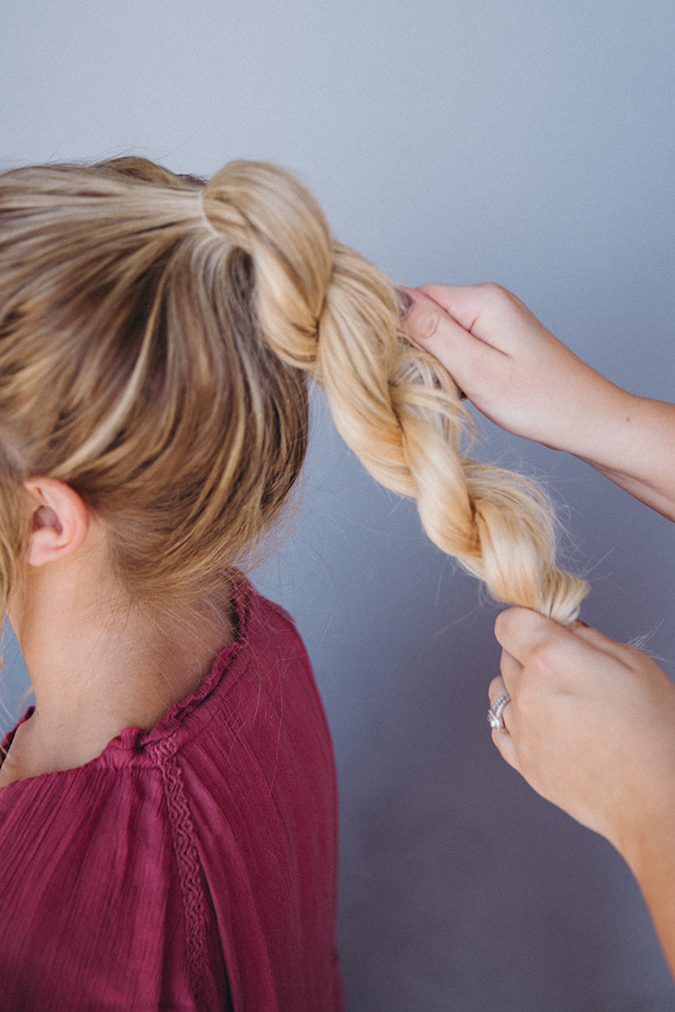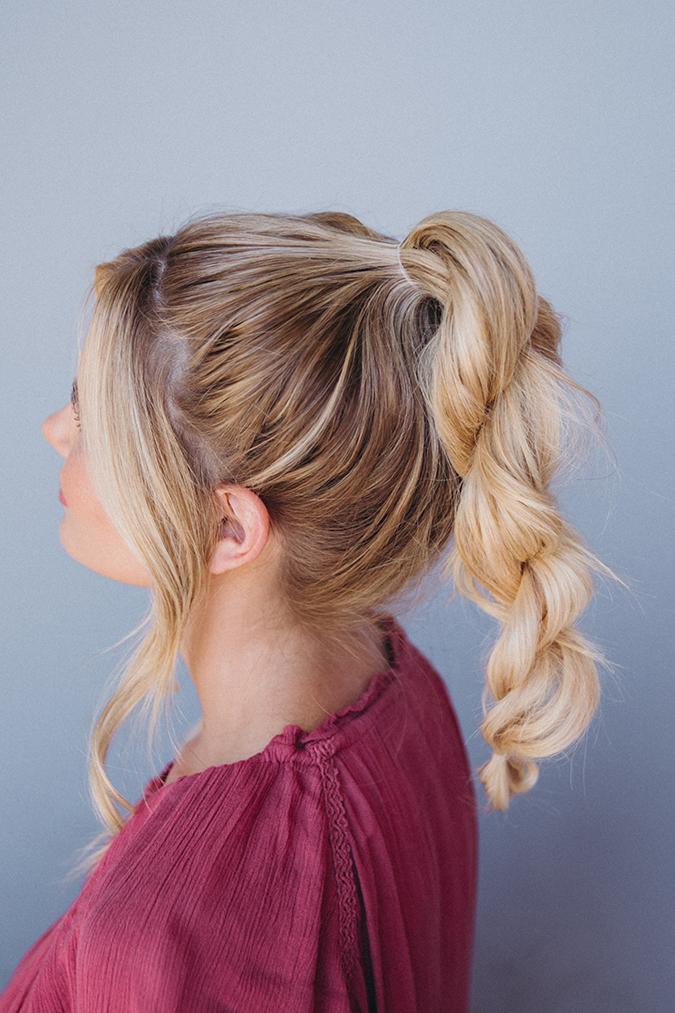 6. Wrap the twist around to make a bun.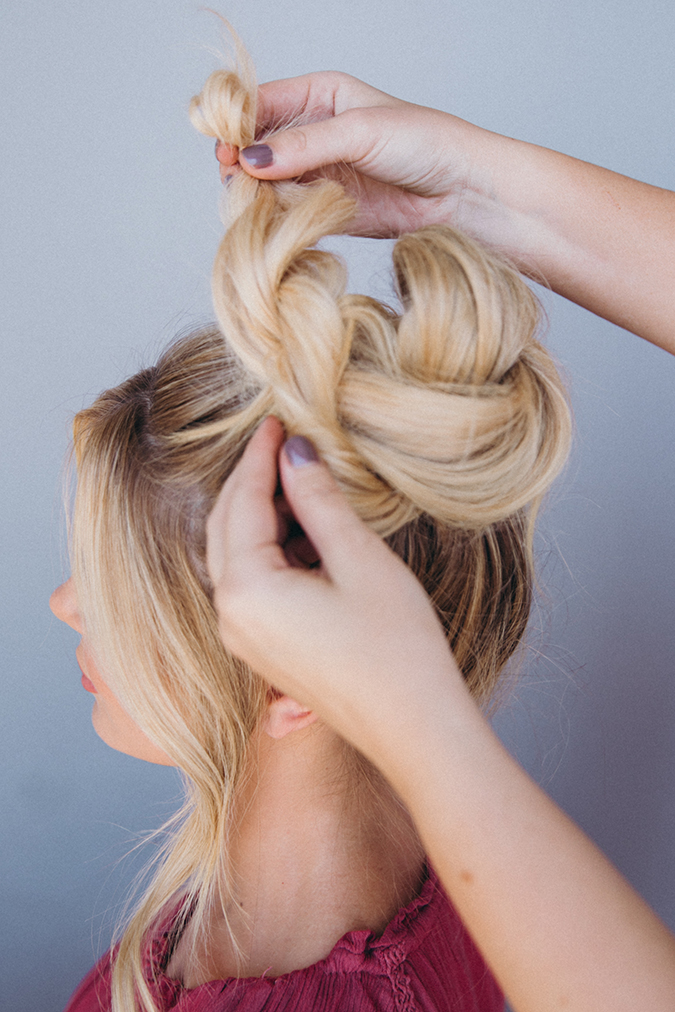 7. Bobby pin the bun into place.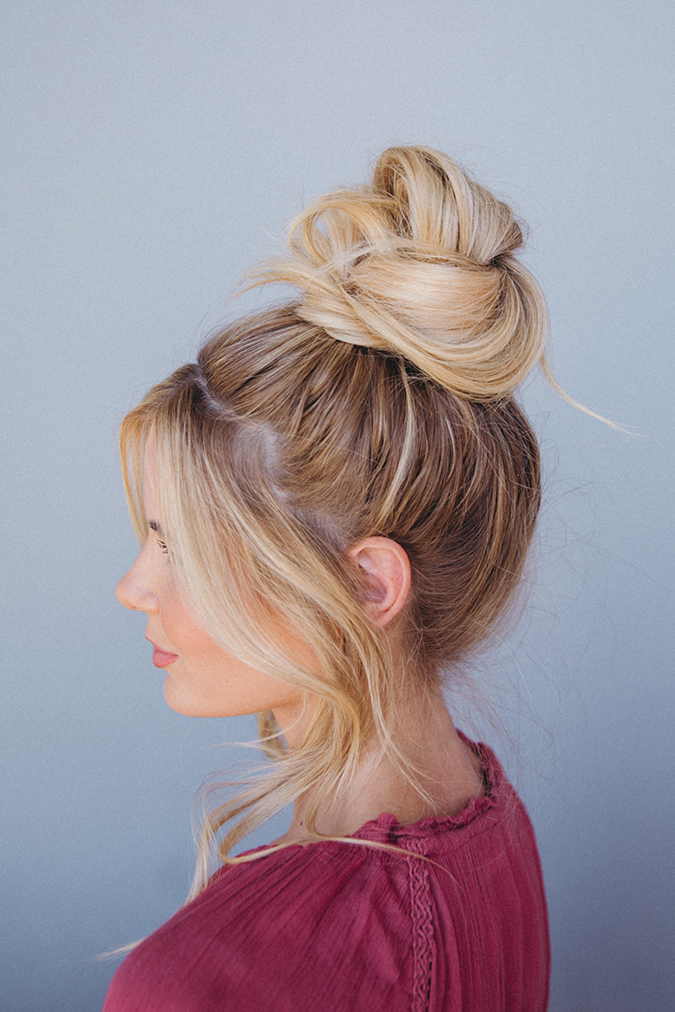 There you have it!
Will you be wearing this style during lazy fall days?
Let us know in the comments.
XO Team LC
Affiliate links may have been used in this post.