DIY Gift Guide: How to Build the Perfect Gift Box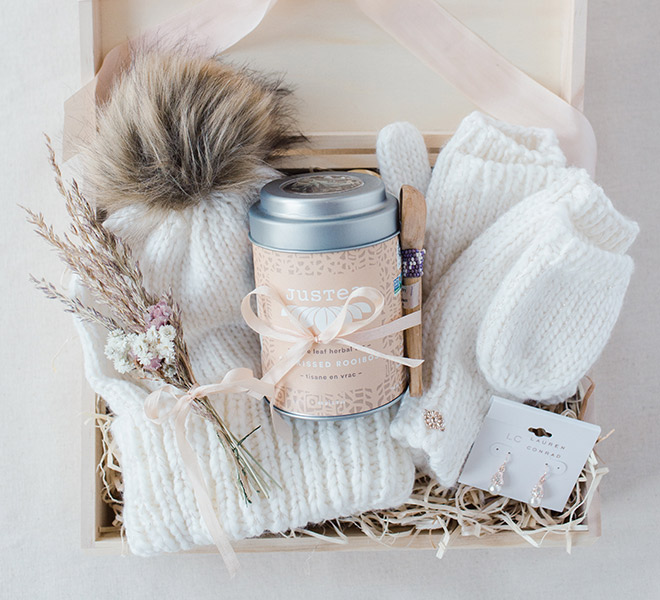 The hustle and bustle of the holiday season is both exciting and slightly stressful. With finding the perfect gift at the forefront of all of our minds, it can sometimes make playing Santa feel more like a chore than something fun. This year I'm starting my gifting earlier than usual so that I can put together gifts with a more personal touch. I've decided to make homemade gift boxes for my loved ones, but don't let that fool you into thinking that these kinds of presents will cost you an arm and a leg. Gifting companies often charge hundreds of dollars for something similar, but in today's post I'm showing you the secret to building luxe gift boxes at an even prettier price point. Keep scrolling to see how you can keep the spirit of giving alive without breaking the bank…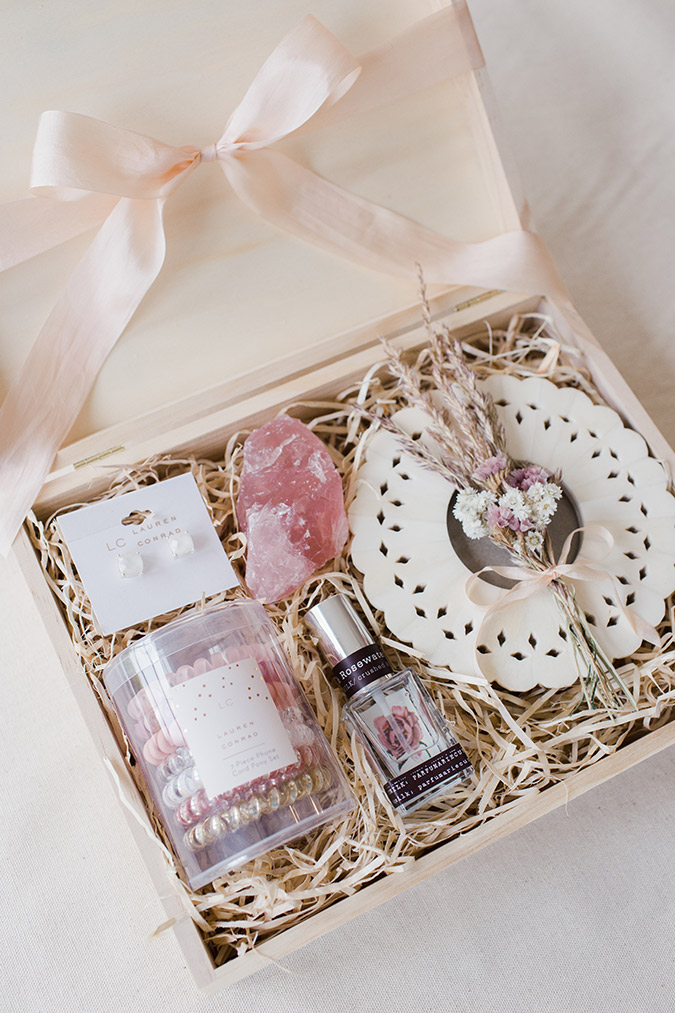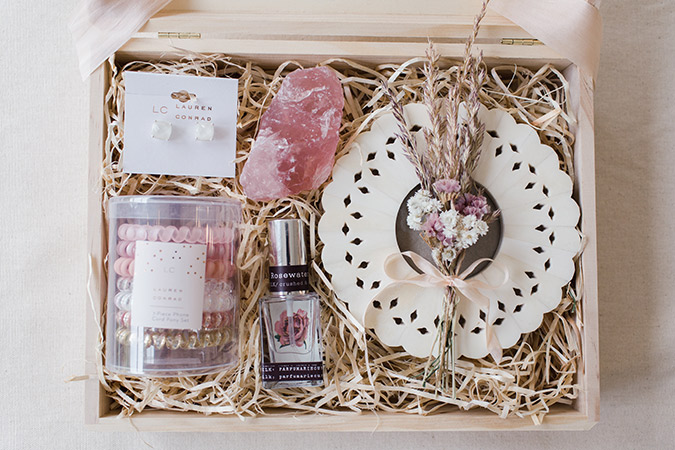 When it comes to building the perfect gift box, I like to stick with a theme and run with it. Starting with a simple wood box and packing straw from my local craft store, I then chose a few themes that I thought my friends and family would get a kick out of. I decided to go with the themes: feminine, beauty, travel, cocktail, and cozy.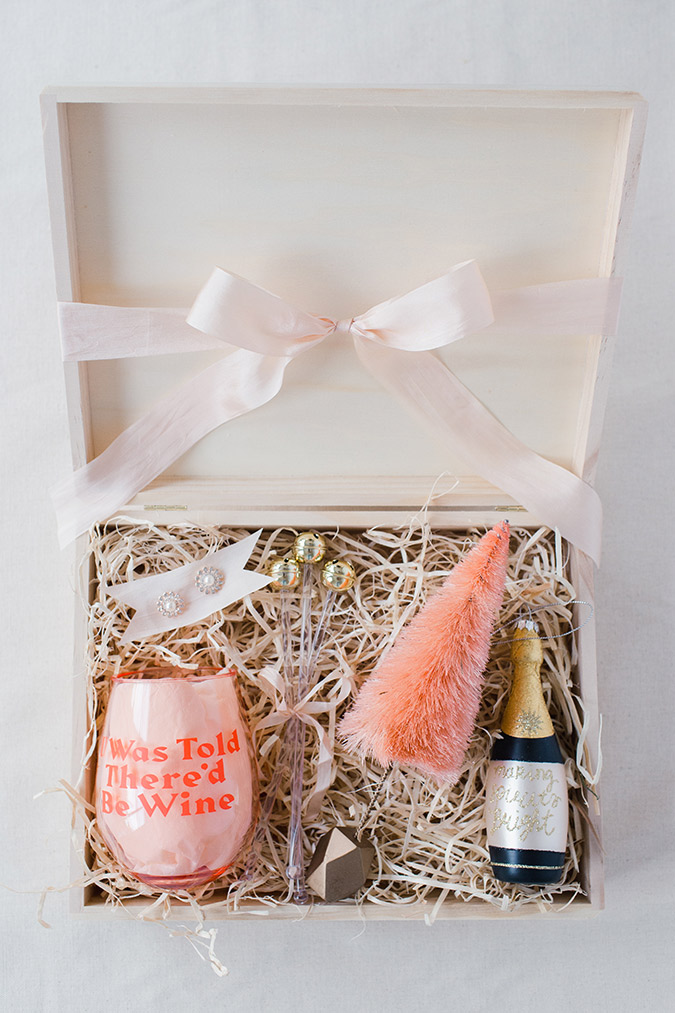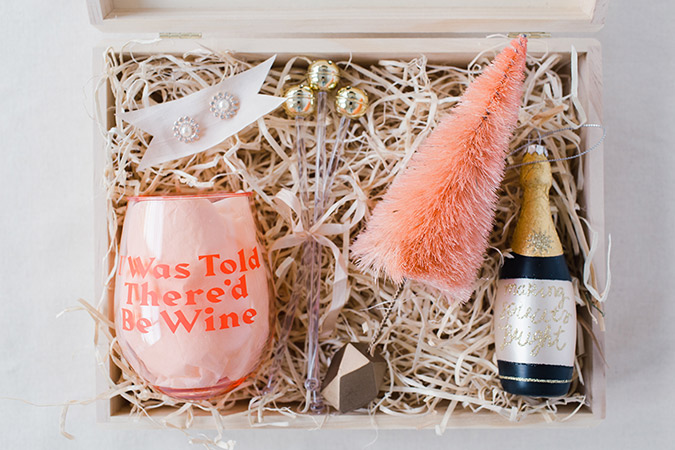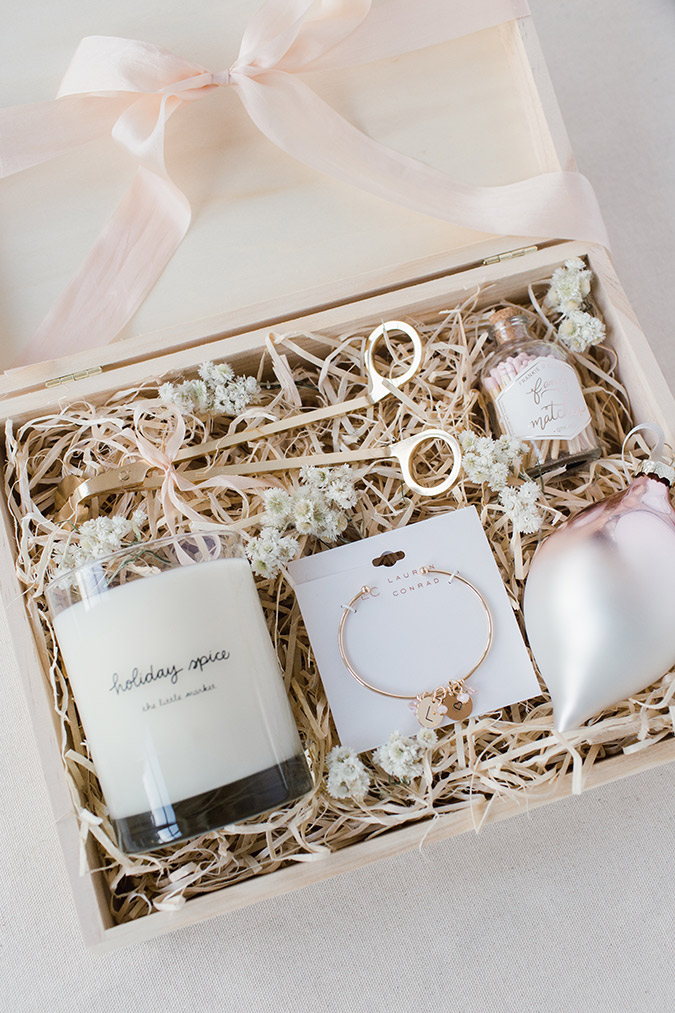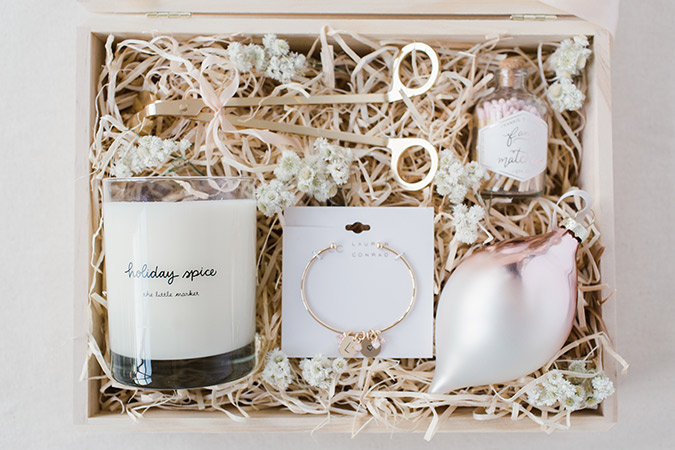 Whenever I'm curating a gift box, I like to stick to my "eat, drink, or burn" gift-giving rule. The recipients can usually eat, drink, or burn at least one of the items in my gift boxes. The Little Market's candles are my go-to because they come in so many different scents for everyone on my list. Paired with cute and colorful match sticks and a wick cutter like the ones above, this is a pretty and practical gift.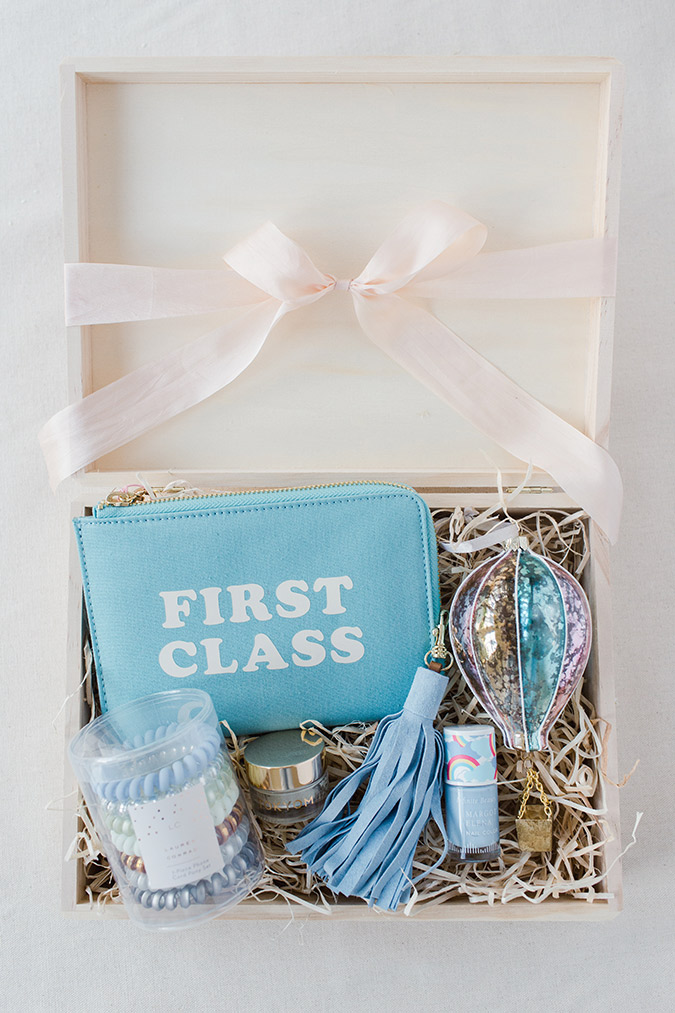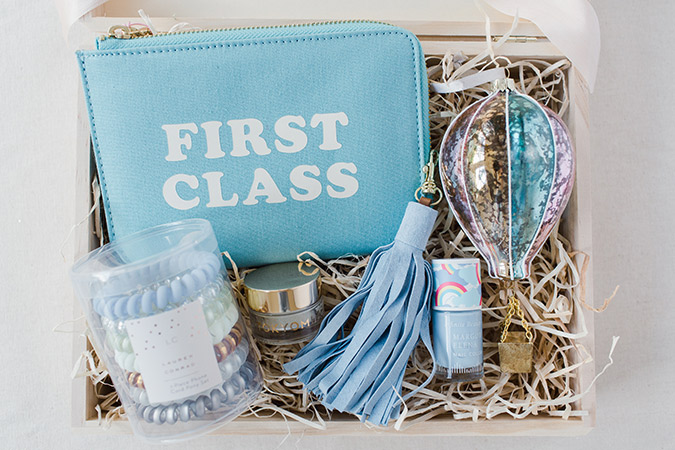 Another thing to keep in mind when curating your own gift boxes is to play with shapes and sizes. Some of my boxes were overflowing, while others fit perfectly within the four walls of the wood boxes.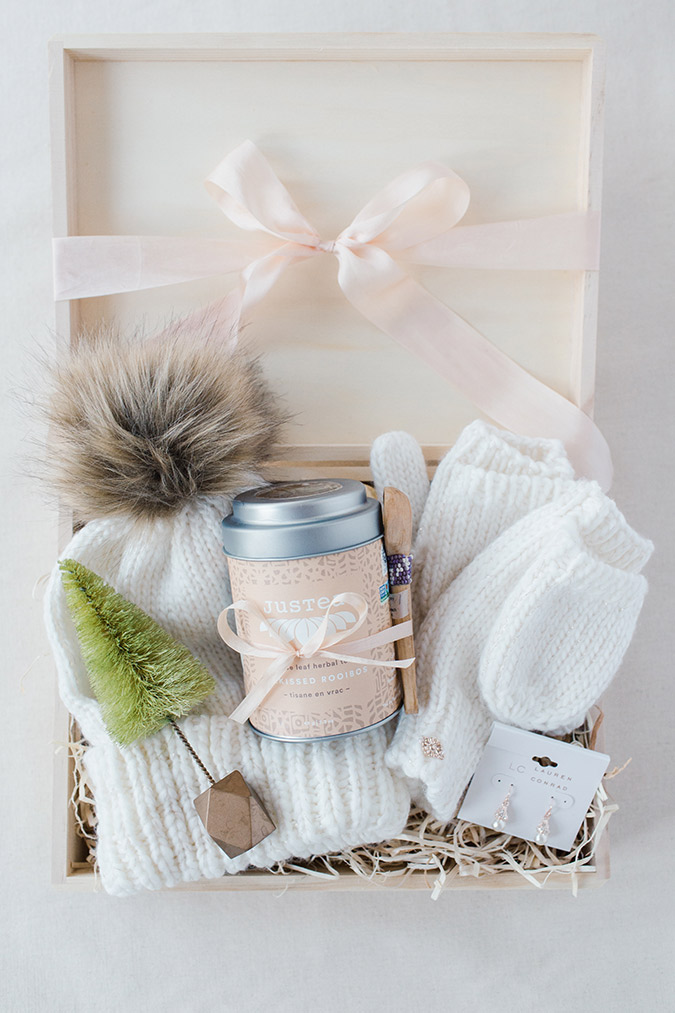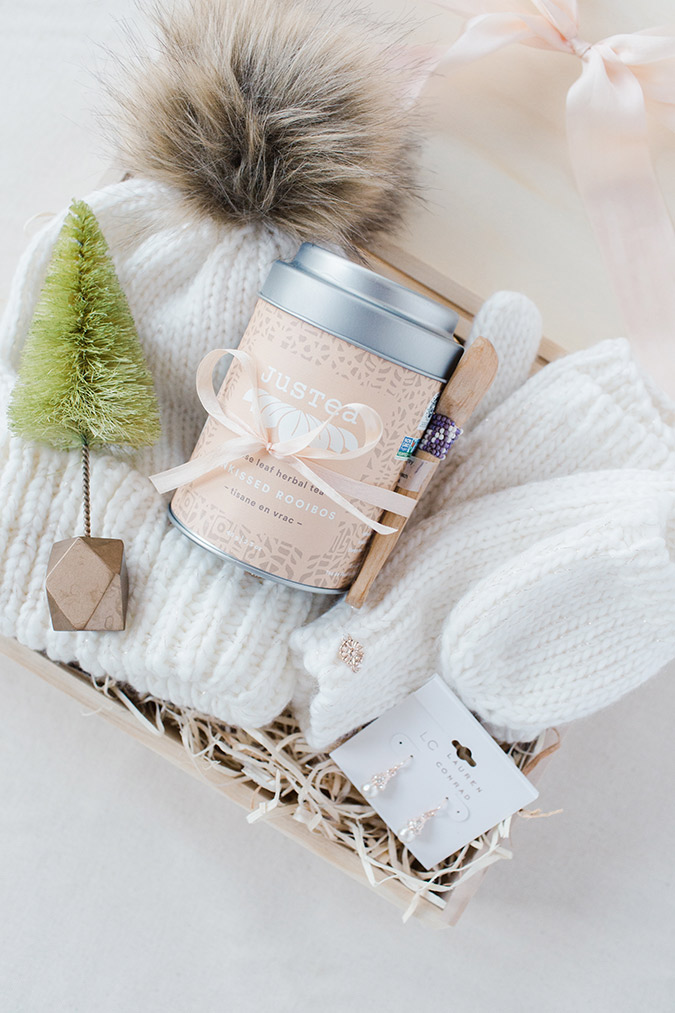 My favorite personal touch? Adding dried (or fresh!) florals to the arrangement. Because let's face it, who doesn't love some pretty little blooms and a thoughtful present?
Do you handmake your holiday gifts? Which one of these boxes is your favorite?
I'd love to hear your gift-giving traditions in the comments below!
P.S. Stay tuned for our series of Holiday Gift Guides, coming up next!

Affiliate links may have been used in this post.