Hi, everyone! It's Royale again from But First, Party! with another one of my party planning installments. The Little Market carries so many beautiful handmade textiles and household items, and lately I've been super inspired by their mudcloth products. A lot of the parties we throw are bursting with color, especially pink, and so it was exciting to take a fresh approach to the decor for this one. To accent the natural hues of this theme, we decided to hold our little soirée at Le Petit Garden in Los Angeles, a do-it-yourself potting studio. Keep scrolling to see how we made the most of the space and how we got our hands dirty (literally!) in the process…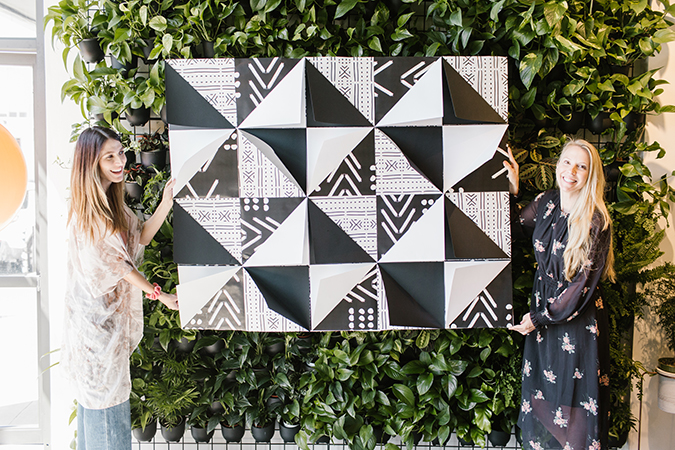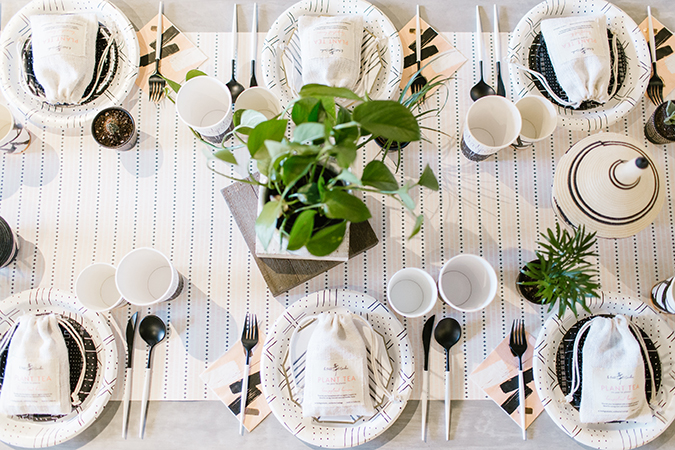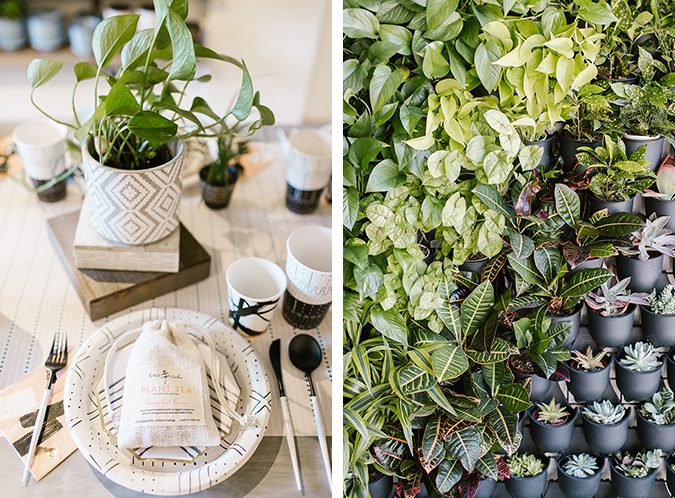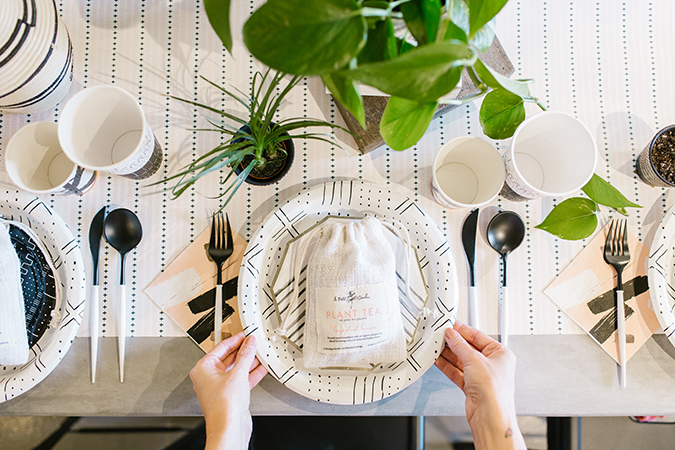 From gift boxes to pillows, it was a treat to incorporate some of The Little Market's best sellers in addition to Bonjour Fête's handmade backdrop, paper plates from Cheeky, and playful gift wrap from Spoonflower. We really emphasized the graphic nature of mudcloth and we can't get over the modern, and geometrical look of it! The mudcloth boxes from The Little Market made for perfect displays, both for plant decor and delicious treats!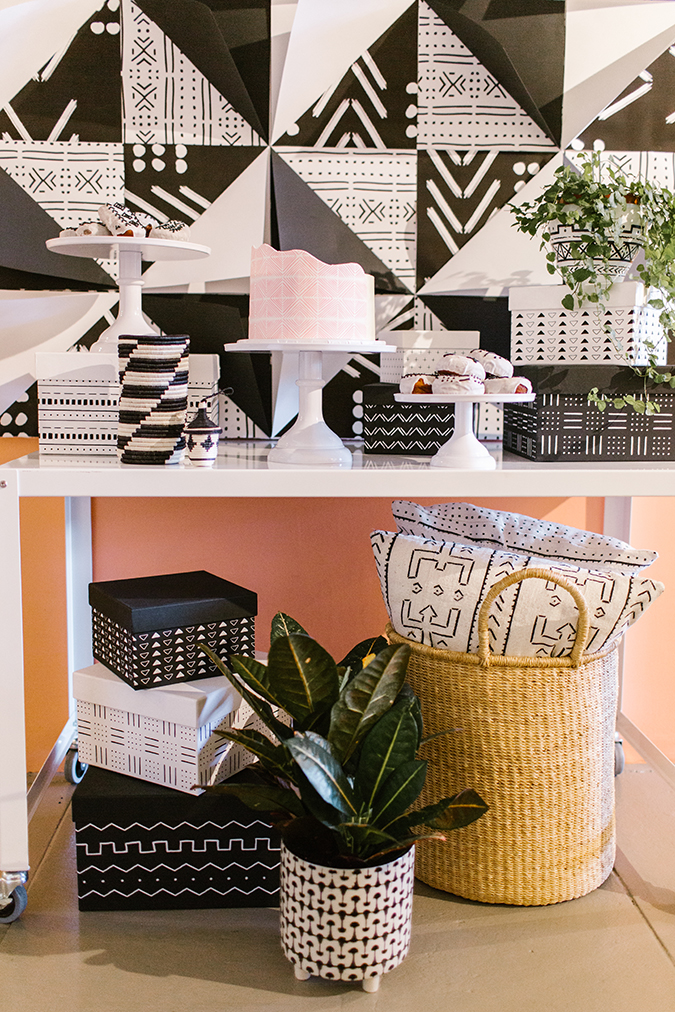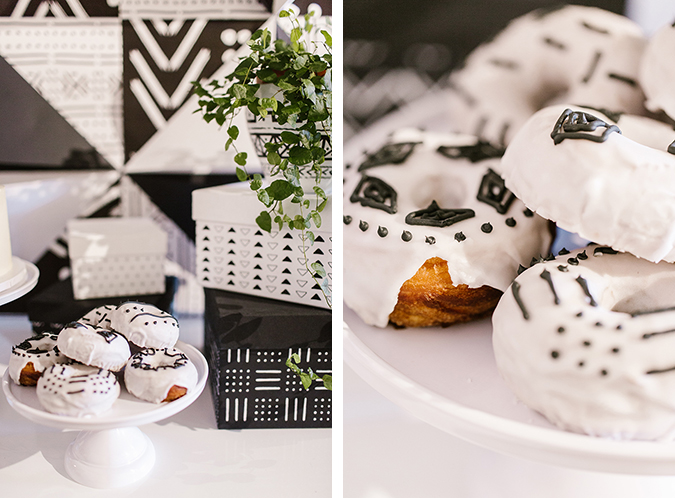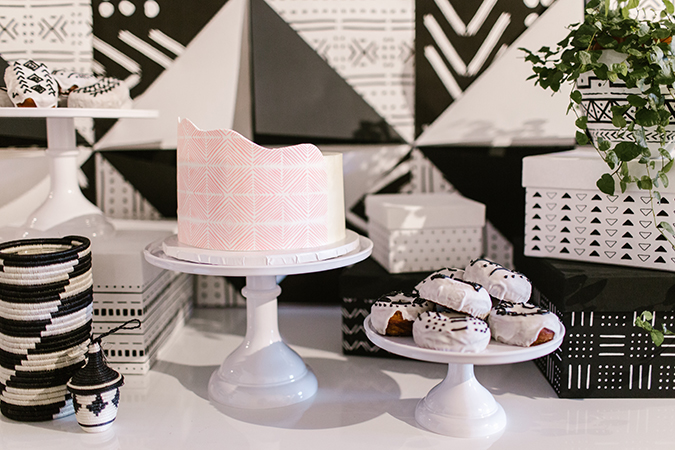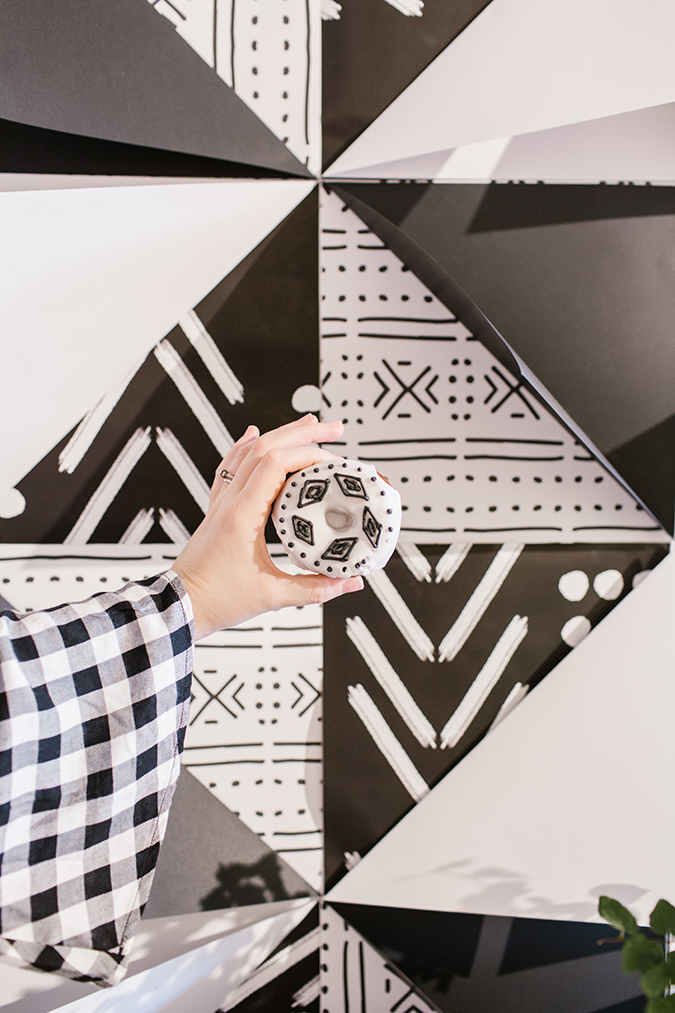 Speaking of the treats, Lauren Lowstan really knocked them out of the park with baked donuts featuring frosted versions the prints found on The Little Market boxes. The vanilla buttercream-frosted chocolate cake was even finished with a pink mudcloth design! And what better way to cut the cake, when at a gardening studio, than with a copper trowel?!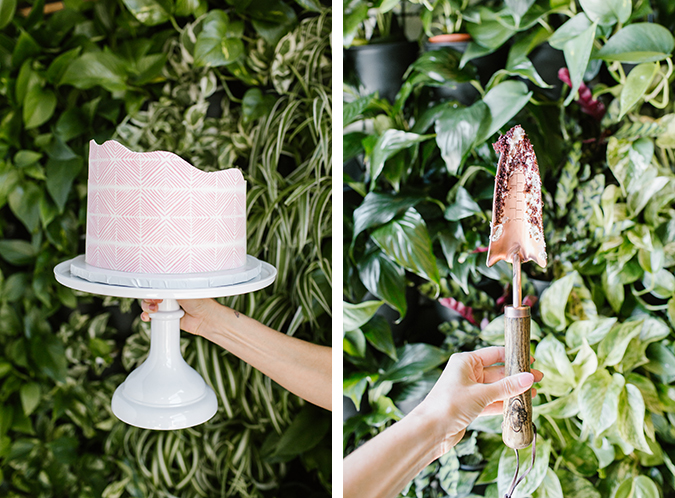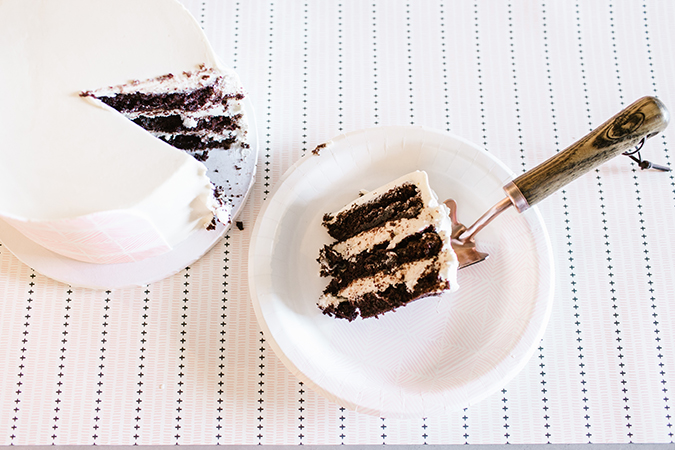 The trowel wasn't just used for doling out slices of yummy cake, the highlight of our afternoon was actually the planting workshop we participated in at Le Petit Garden. First, we chose a planter, some of us even DIY-ed our own mudcloth printed versions, and next, we chose a houseplant according to our space's natural light.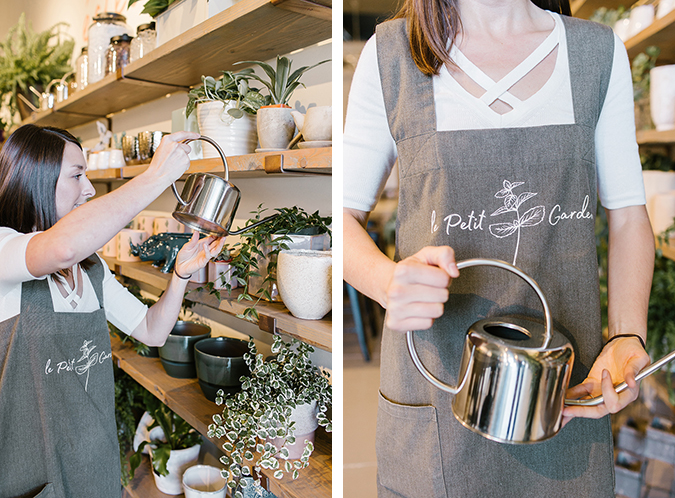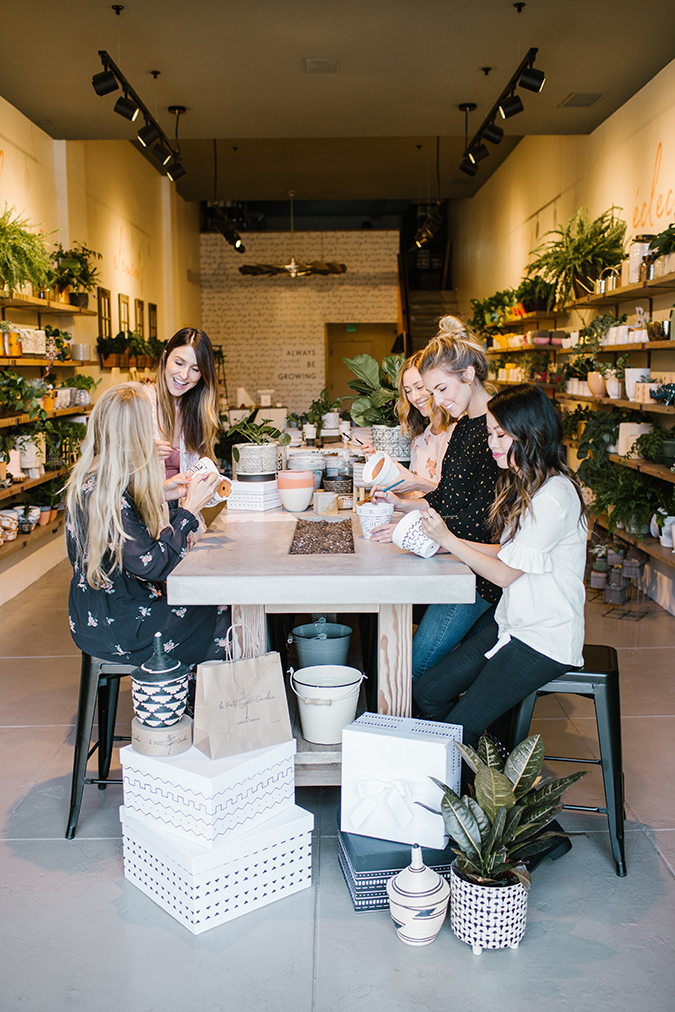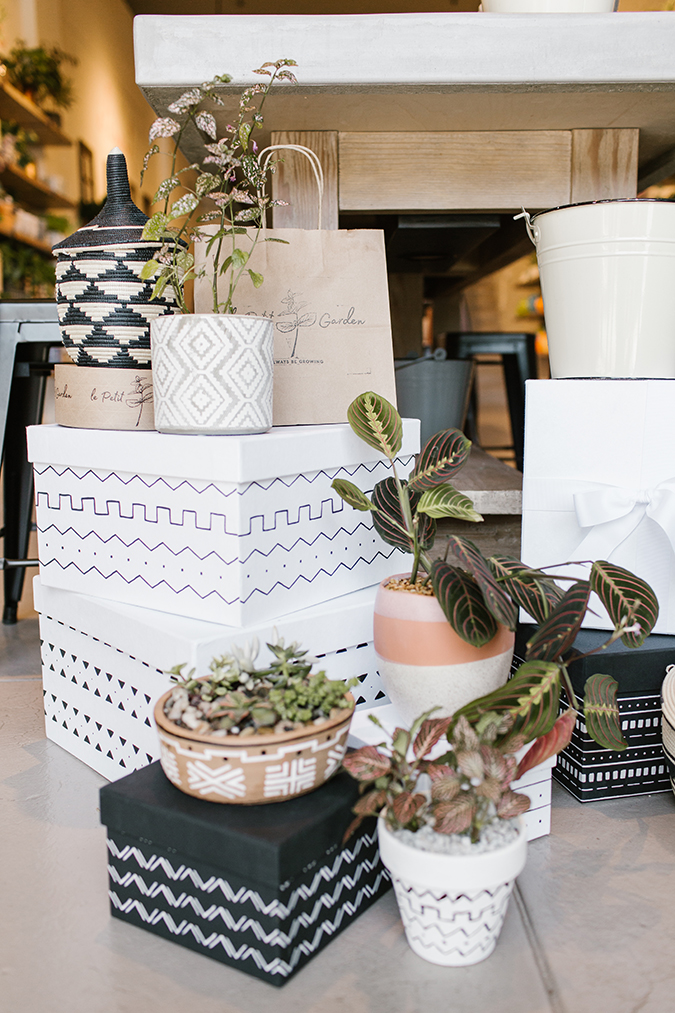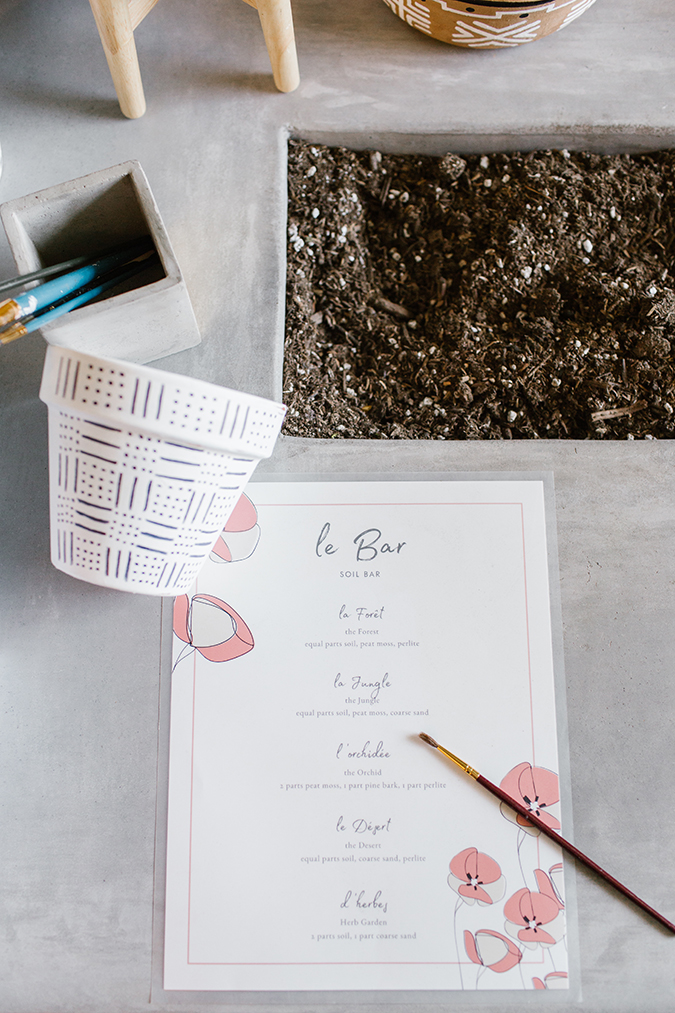 Once we had each picked out our plant, categorized as a "thriller," "filler," or "spiller" according to its growth pattern, we then made our own potting mix replicating our plant's natural habitat from the soil bar in the middle of the table. We all learned so much from the workshop leader and left with the cutest reminders of a day spent with friends.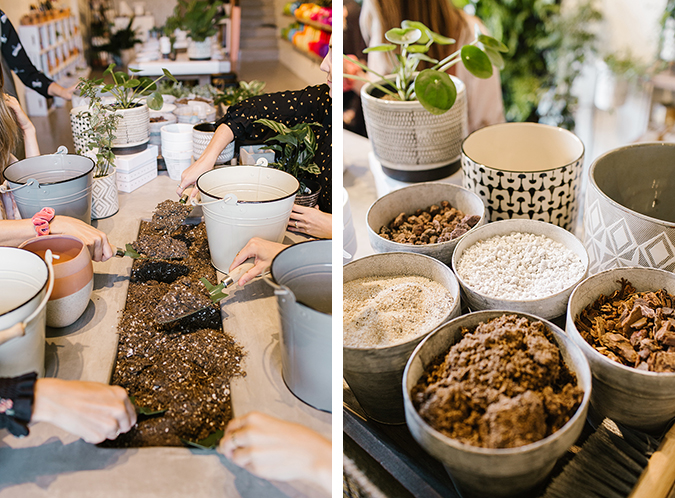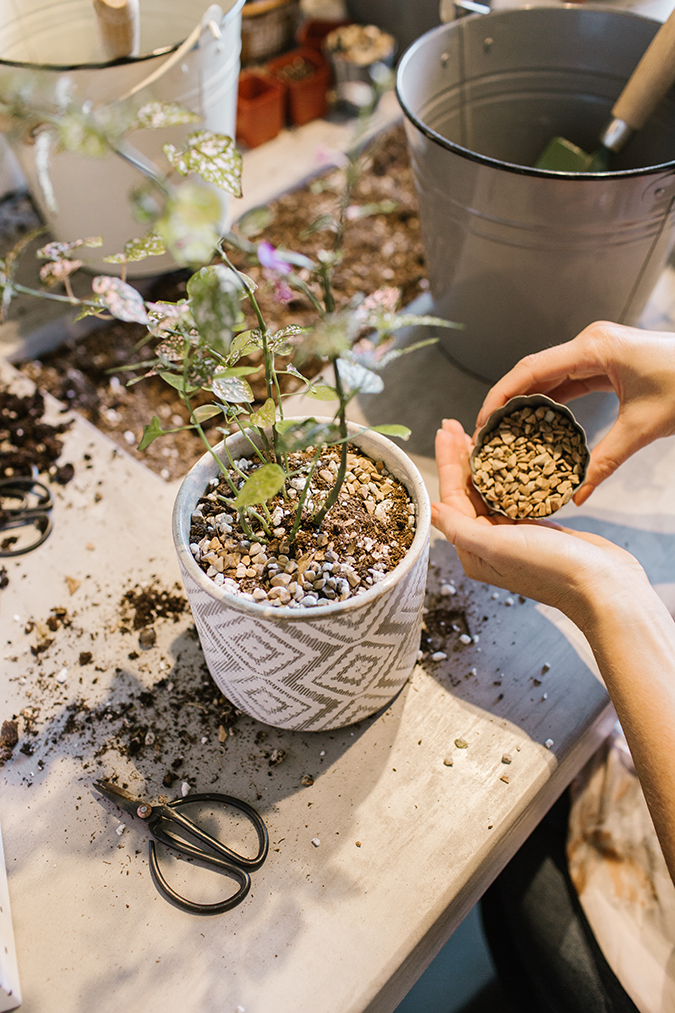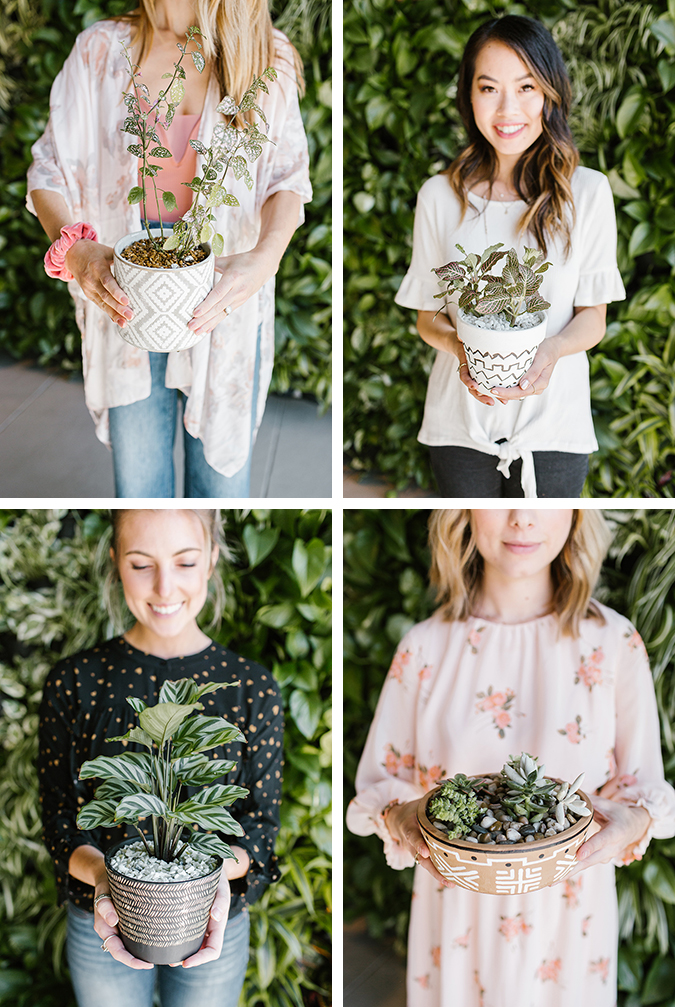 Shop our LC Lauren Conrad outfits here…

What theme would you pick for your next party?
Let me know in the comments below!
Xo Royale
But First, Party!
Affiliate links may have been used in this post.