DIY: Stenciled Statement Welcome Mat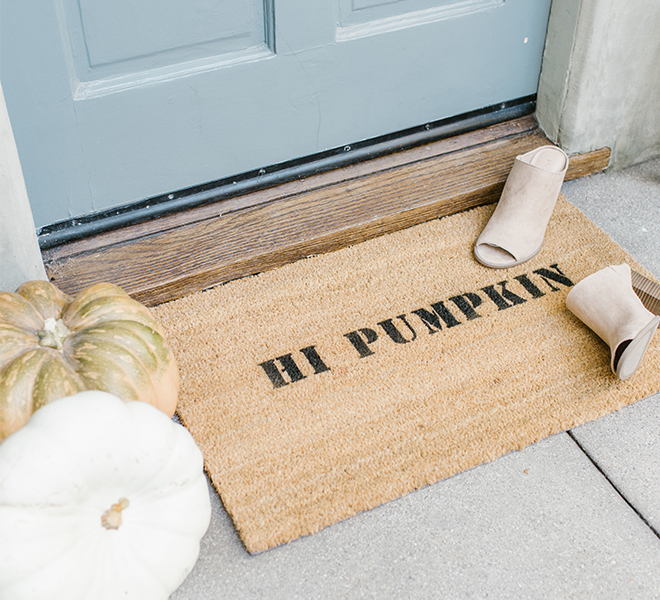 A cute welcome mat is one of the quickest ways to add an instant dose of curb appeal to your home. Whether you are living in a huge, multistory dwelling or a tiny apartment, a welcome mat is going to be the very first thing someone sees when they come to your front door. I've been loving all the adorable doormats I've been seeing lately, but I recently went looking for a phrase that I couldn't find in a store. So I decided to make one myself, and I was surprised at just how easy it was. The fun thing about this craft is that you can customize it with your last name, your monogram, or whatever witty saying you come up with. And since a plain doormat only costs around $10, it is also a lot cheaper than the store-bought doormats you might find on your favorite home décor sites. Keep scrolling to hear how to make one…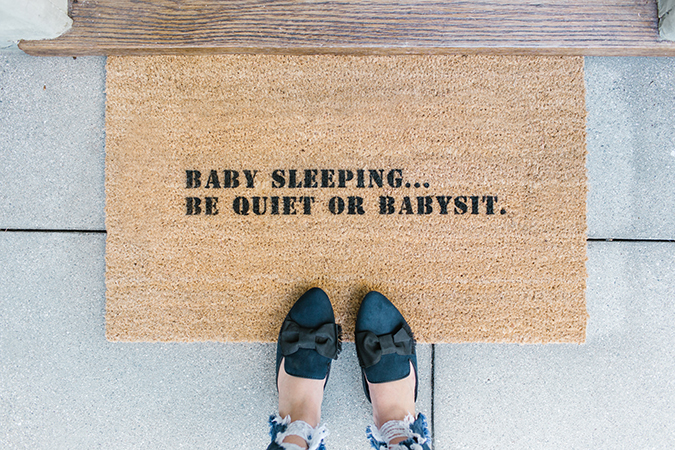 DIY Stenciled Statement Doormat
Here's what you will need: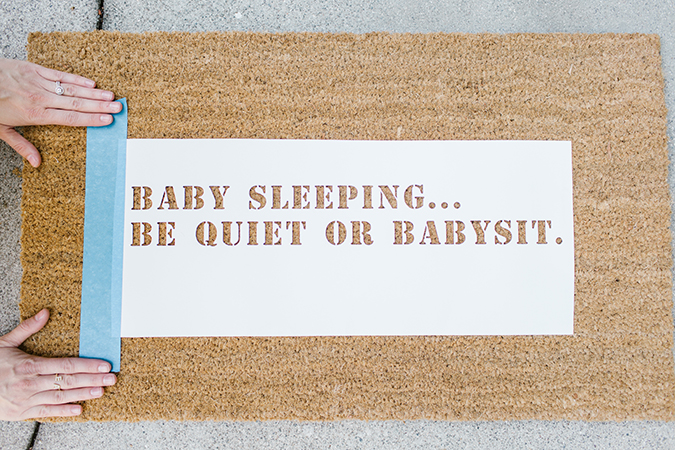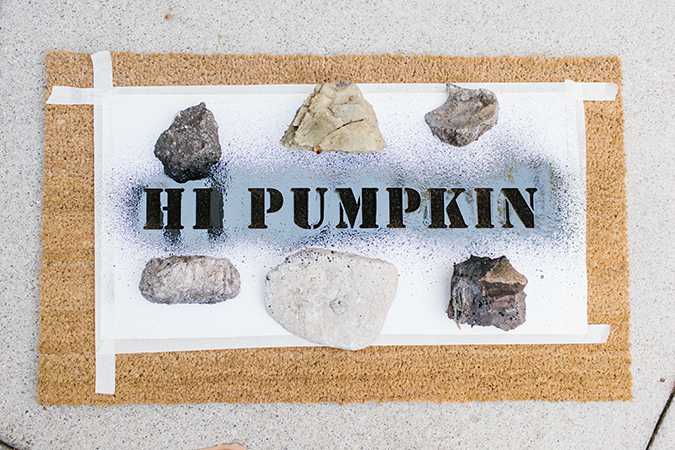 1. Use the tape measure to position your stencils in the center of the doormat. If you are using a set of alphabet stencils and need to use any letters more than once, simply save a space for them for now. We used a Cricut to make stencils that said "Hi Pumpkin" and "Baby sleeping… Be quiet or babysit."
2. Tape your stencils to the doormat using painter's tape. Tape over any spaces you are holding for missing letters. Use more painter's tape or paper to create a thick border around your words to protect the mat from any stray spray paint. Tip: You can also use rocks to weight down your stencil so that it is flush on the mat.
3. Spray the spray paint over the stencils using a light touch. You don't want to overdo it or the paint will bleed.
4. Allow the spray paint to dry for a few minutes and then peel the tape away. If necessary, go back and add in the missing letters, and repeat steps 2-3.
5. Place the mat on your front stoop to greet everyone who comes to your door!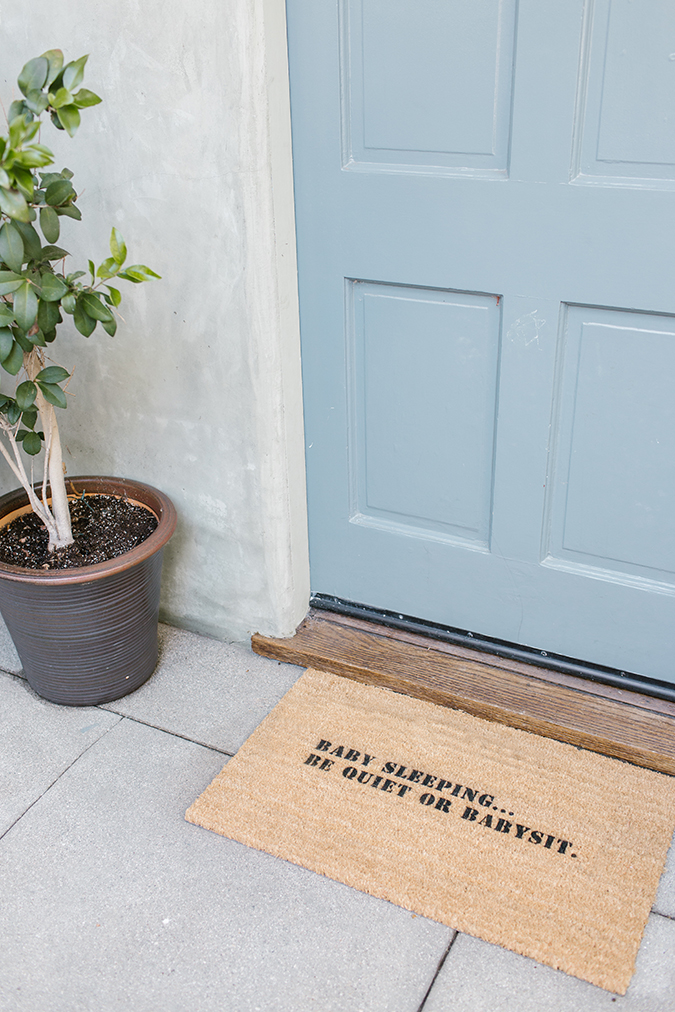 Pretty simple, right? The world is your oyster when it comes to the sayings that you can put on your mat. Here are a few other fun phrases that my editors and I came up with…
What's up, buttercup?
Hey, good lookin'.
Come in + cozy up
Come back with donuts.
Cute shoes!
Shut the front door!
Happy Place
What phrase would you opt to put on your welcome mat?
Share it in the comments!
Photos: Jessi Burrone Photography for LaurenConrad.com
Affiliate links may have been used in this post.