Recipe Box: Summer White Corn & Blue Crab Chowder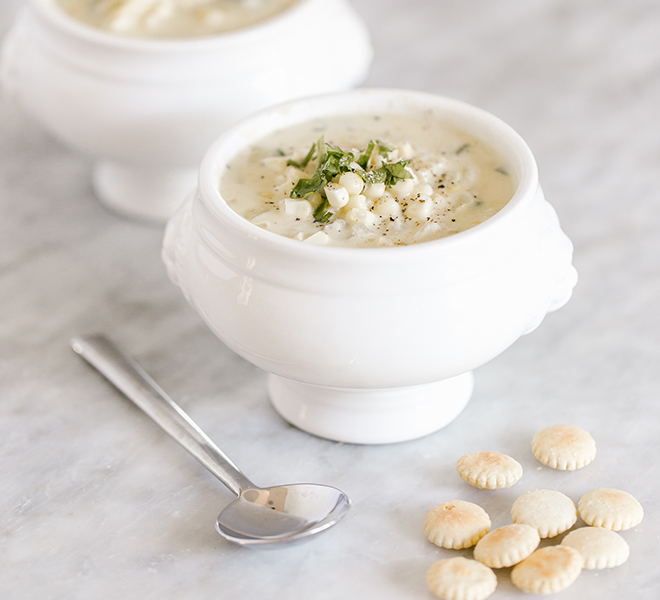 Summer hardly seems like an appropriate time to eat soup, right? Think again. I'm here to tell you that this next soup recipe was made for summertime. Since this time of year is synonymous with fresh seafood, one of my very favorite dishes has to be a warm and hearty chowder. Clam chowder is a more obvious choice, but the crab chowder that I'm about to share with you will claim the number one spot. Before this recipe I had never tried my hand at making my own chowder, so I'm excited to introduce a homemade option that is both simple and delicious. If you're a fan of all things seafood too, keep scrolling for the recipe. Trust me, you want to try this one…
White Corn and Crab Chowder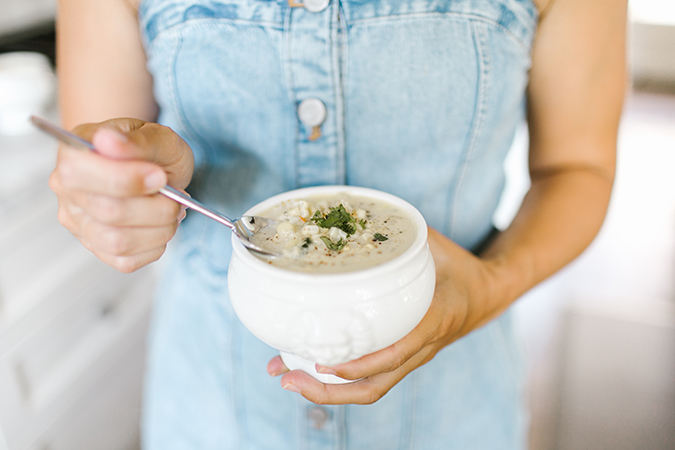 2 tablespoons butter
3 celery stalks, diced
1 medium onion, diced
6 ears of corn
¼ cup chopped cilantro
1 32 oz. container of chicken broth, ¼ cup set aside
1 pound blue crab
3 tablespoons almond flour
1 cup whipping cream
¼ cup cilantro, chopped
salt and pepper to taste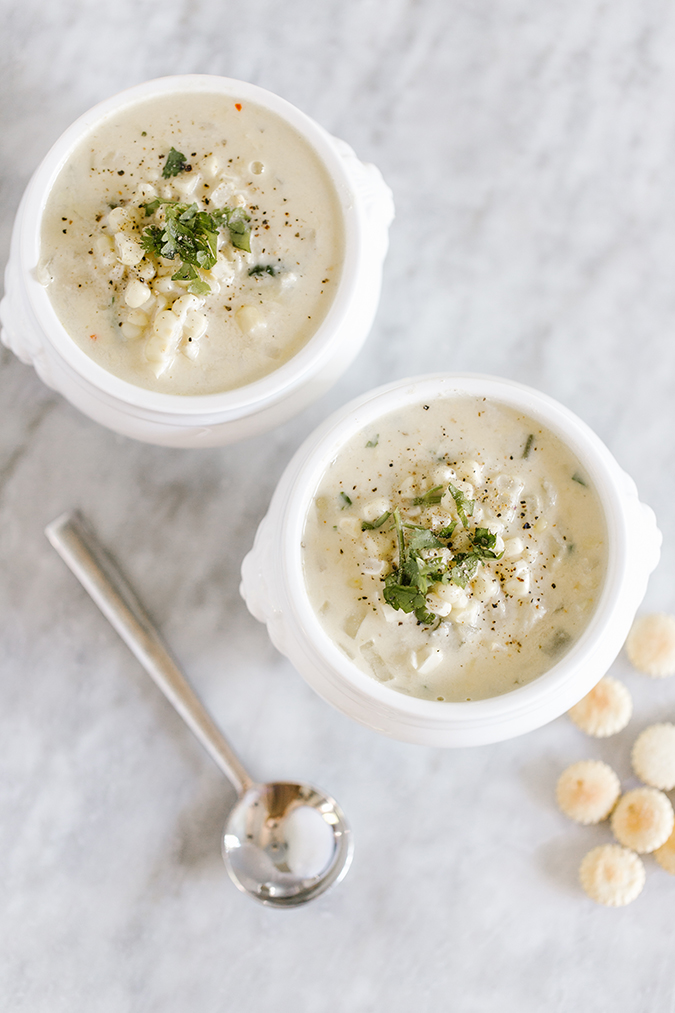 1. Preheat oven to 425 degrees.
2. Roast 6 ears of corn lightly coated in butter for 20 minutes. Remove from oven and let cool before cutting the kernels off the cob.
3. In a blender or food processor, take 1 cup of the roasted corn kernels and ¼ cup chicken broth and pulse until creamy. Set aside.
4. In a large pan, sauté the diced celery and onion in butter on medium heat until the onion is translucent, and celery is tender.
5. Whisk in the creamed corn mixture, remaining broth, and flour.
6. Bring to a boil and stir in the remainder of the corn, saving a tablespoon for garnishing. Reduce heat and simmer for 30 minutes.
7. Stir in blue crab, whipping cream, chopped cilantro, salt, and pepper.
8. Cook about 5 to 10 minutes and place into bowls. Sprinkle with remaining corn, cilantro, and oyster crackers. Enjoy!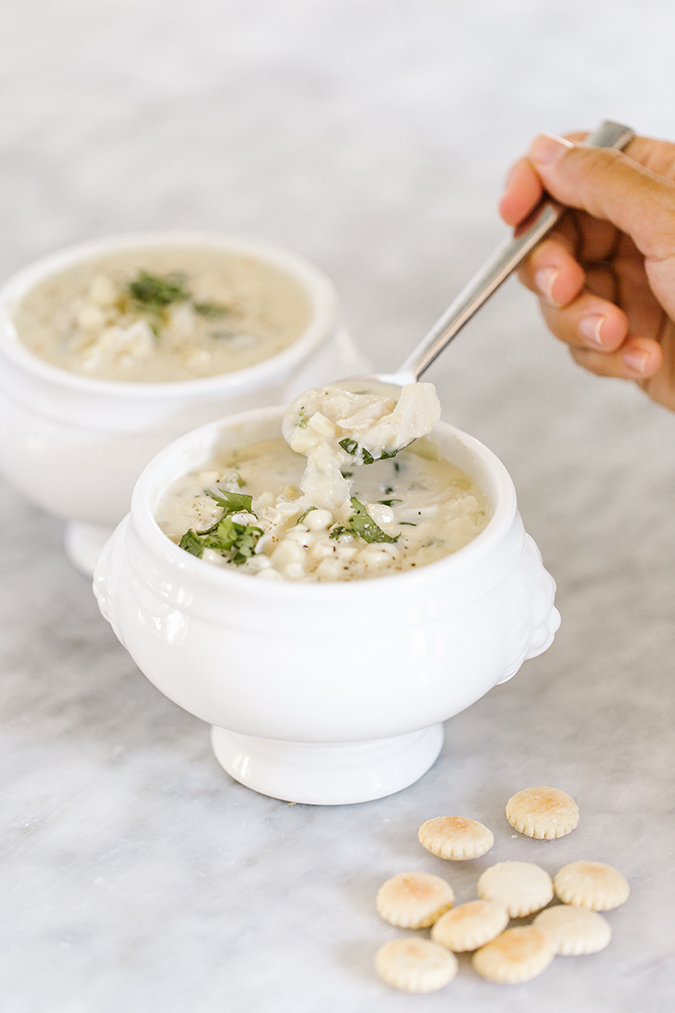 This has to be one of my all-time favorite soup recipes. Not only is it easy and time efficient, but it tastes amazing. If you're more of a clam chowder kind of person, all you need to do to modify the recipe is swap out the crab and voila!
Will you be recreating this homemade corn and crab chowder?
Let me know your thoughts in the comments!
Affiliate links may have been used in this post.