Recipe Box: Pineapple Mango Salsa in a Pineapple Bowl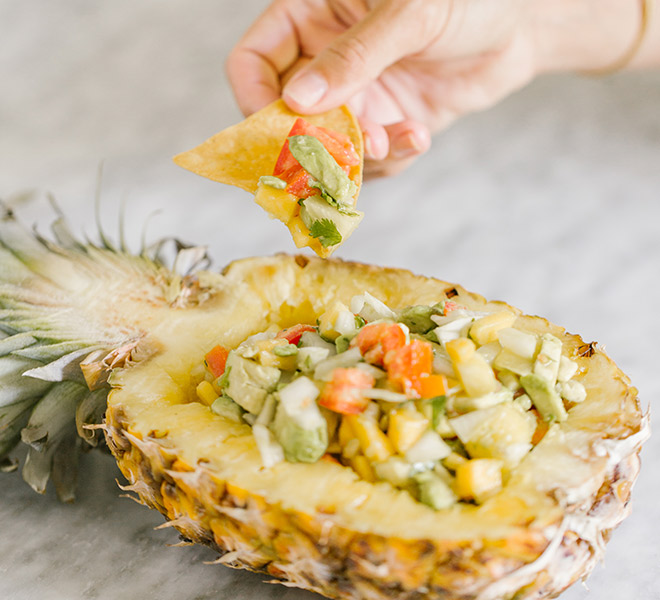 When it comes to appetizers, chips and salsa are a fan favorite here at Team LC. Not only is homemade salsa a perfect combination with hot days spent by the pool, but seasonal ingredients keep it a staple menu item all year round. Since summer is in full swing, we decided to chop up a sweet and spicy salsa variation that includes two of the best summer fruits: pineapple and mango. Whether you're planning for taco Tuesday with the ladies or want to whip up a healthy snack for yourself, keep scrolling for the full recipe and some major mouthwatering moments…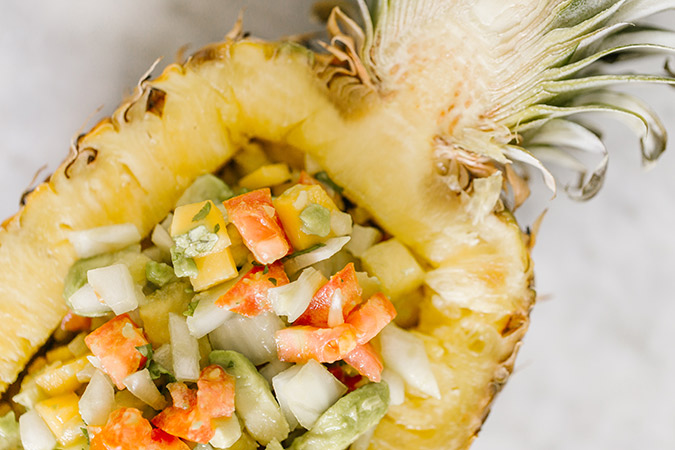 1 pineapple, cut in half, hollowed out, and diced into bite sized chunks
2 avocados, diced
1 jalapeño, seeded and diced
juice of 1 lime
1 bunch of cilantro, chopped
1 tomato, diced
1 mango, diced
1 onion, diced
salt and pepper to taste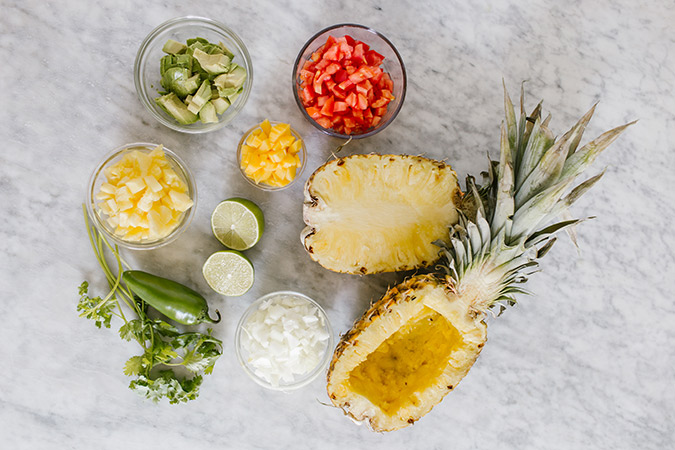 1. Begin by cutting your pineapple in half lengthwise and hollowing out the centers. Dice the pineapple chunks that were removed.
2. Dice the mango, onion, tomato, avocados, and jalapeño into small bite-sized chunks. Chop your cilantro as well.
3. Combine equal amounts of each ingredient into a medium mixing bowl and gently toss. We recommend taste testing at this point to see if you want to add more of any specific ingredient. We ended up preferring a little extra avocado, tomato, and onion!
4. Squeeze juice from lime and sprinkle in salt and pepper to taste. Toss salsa lightly once more.
5. Scoop the salsa into the hollowed-out pineapple halves. Serve with tortilla chips, and enjoy!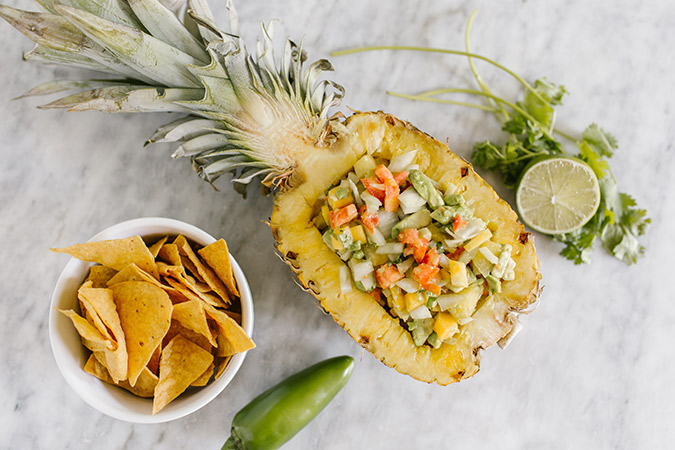 You can bet that we're adding this pineapple and mango salsa to all of our menus for the rest of the season! If you liked this recipe, you should definitely head over to these posts for more delicious summer appetizers: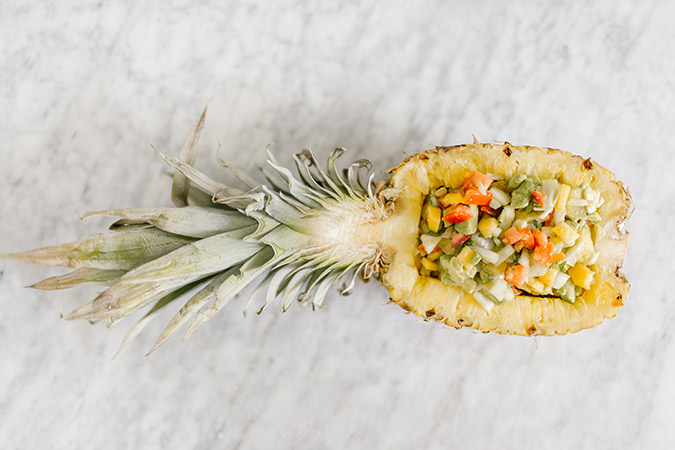 Will you be whipping up this salsa recipe?
Let us know if you do in the comments!
Affiliate links may have been used in this post.