Home Makeover: POPPYjack Shop's Small and Stylish Home Office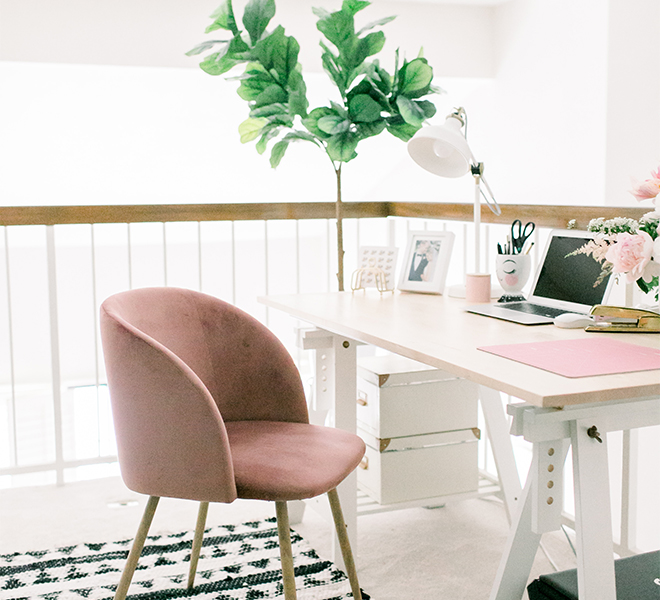 This post comes from the lovely Courtney Herman, professional calligrapher and owner of POPPYjack Shop. Keep scrolling to see her newly designed home office space and hear her tips for organizing your own office…
Working from home can sound like a huge luxury (and don't get me wrong, it is most days!), but it also sometimes means having to get a bit creative with your space. I live in a one-bedroom apartment in Orange County, CA, and when it came time to set up my POPPYjack Shop office space, I knew I needed somewhere that could store all of my supplies but also feel inspiring. Keep scrolling to see the room tour and hear the four biggest things I learned while organizing my small home office…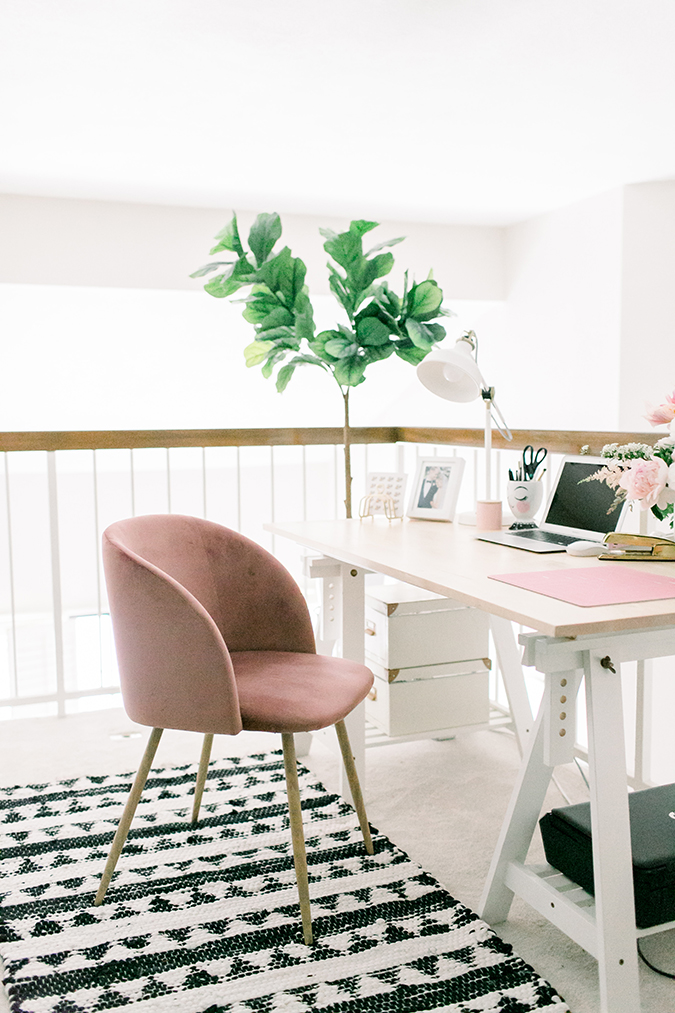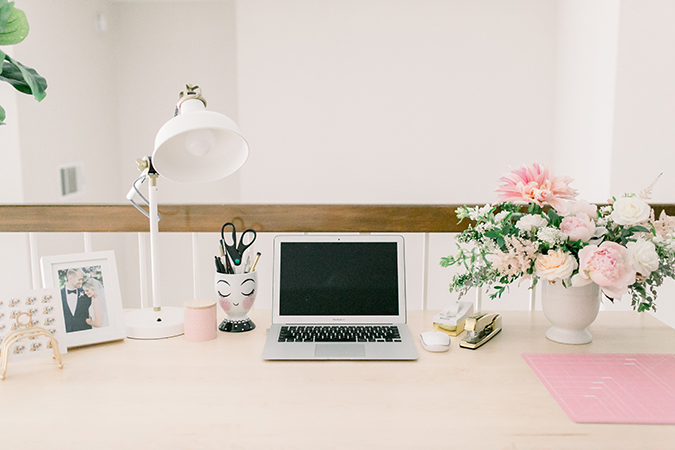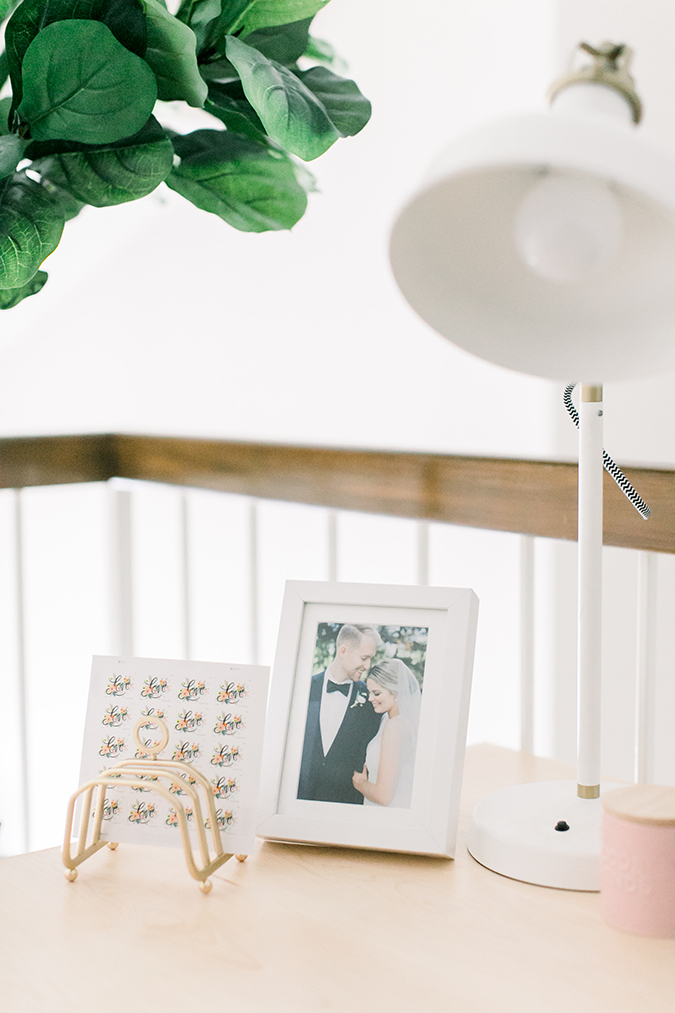 1. Simplify
I went through about three rounds of simply getting rid of the clutter. I was holding on to so many little things that had a "someday I might need this" mentality behind them. Unless I knew I was going to be using it for an upcoming project, I got rid of it. I also had a few boxes that I knew I hadn't touched in months (OK, maybe even years). I did a quick look through those to make sure there was nothing of value in there, and just tossed the whole box. There's no better feeling than clearing the clutter.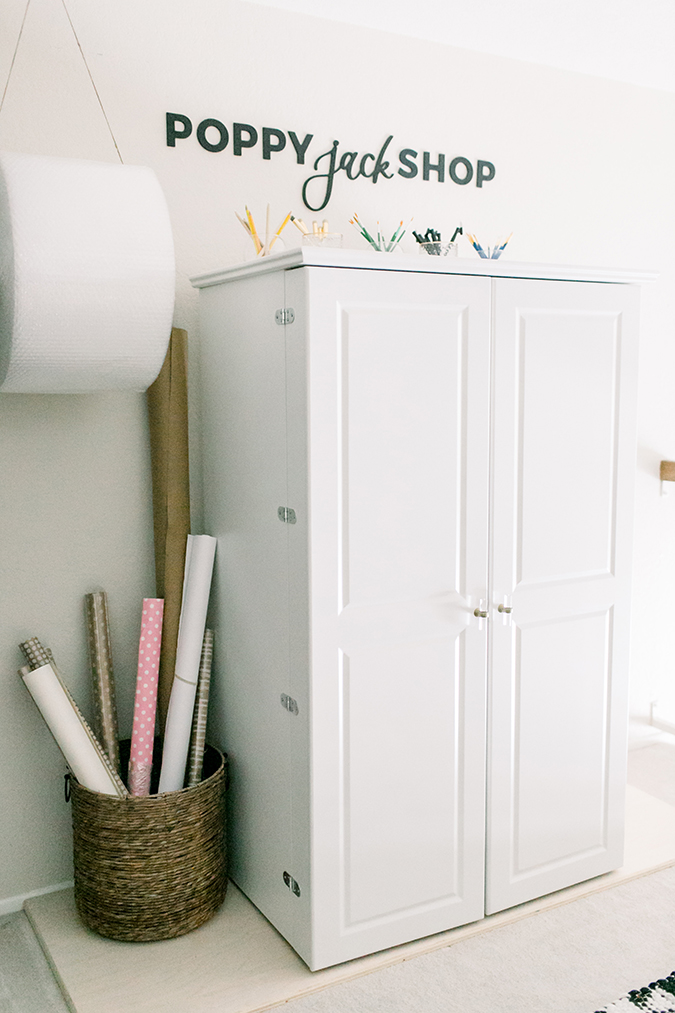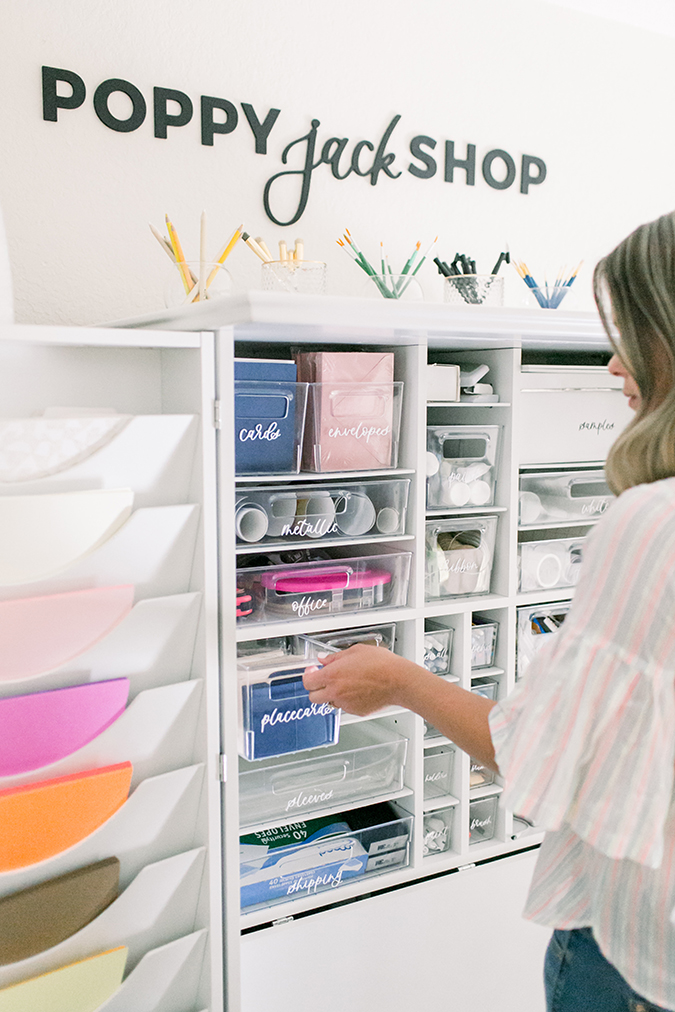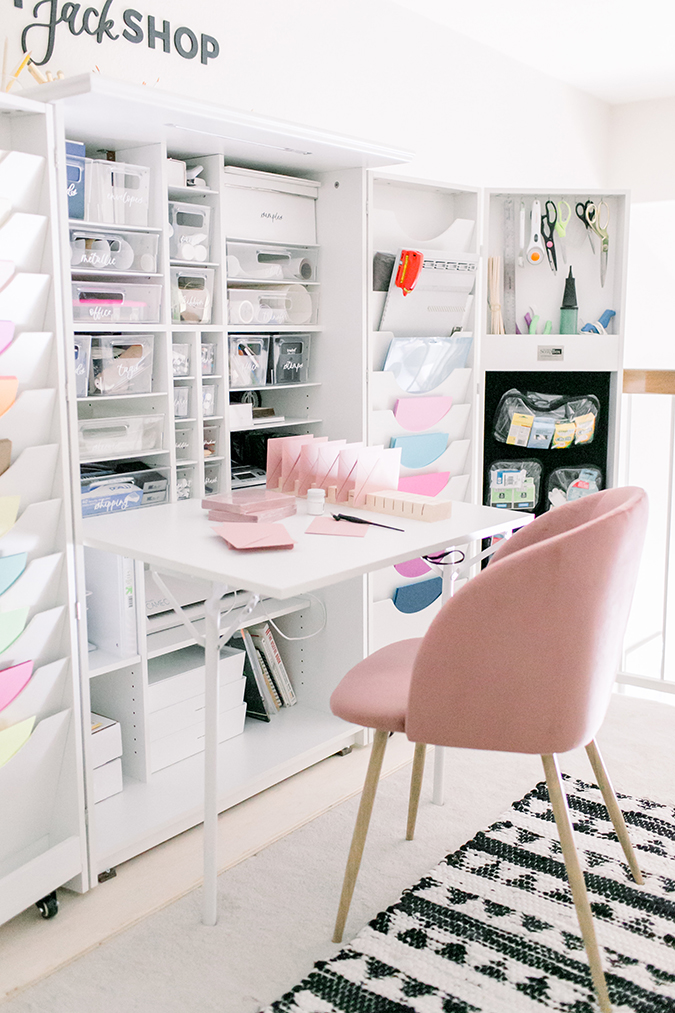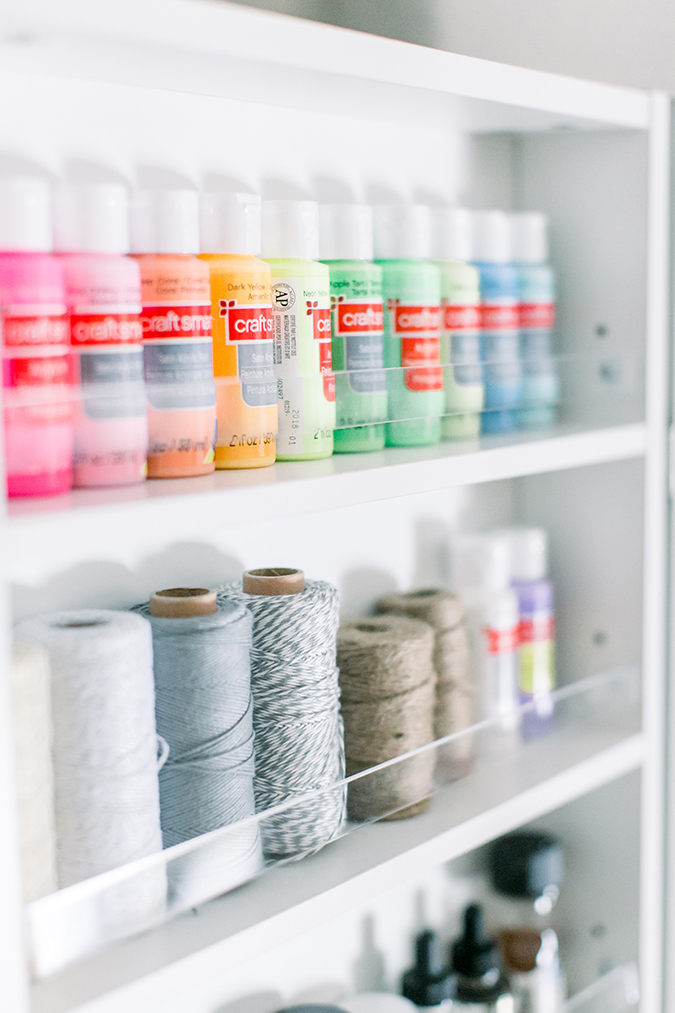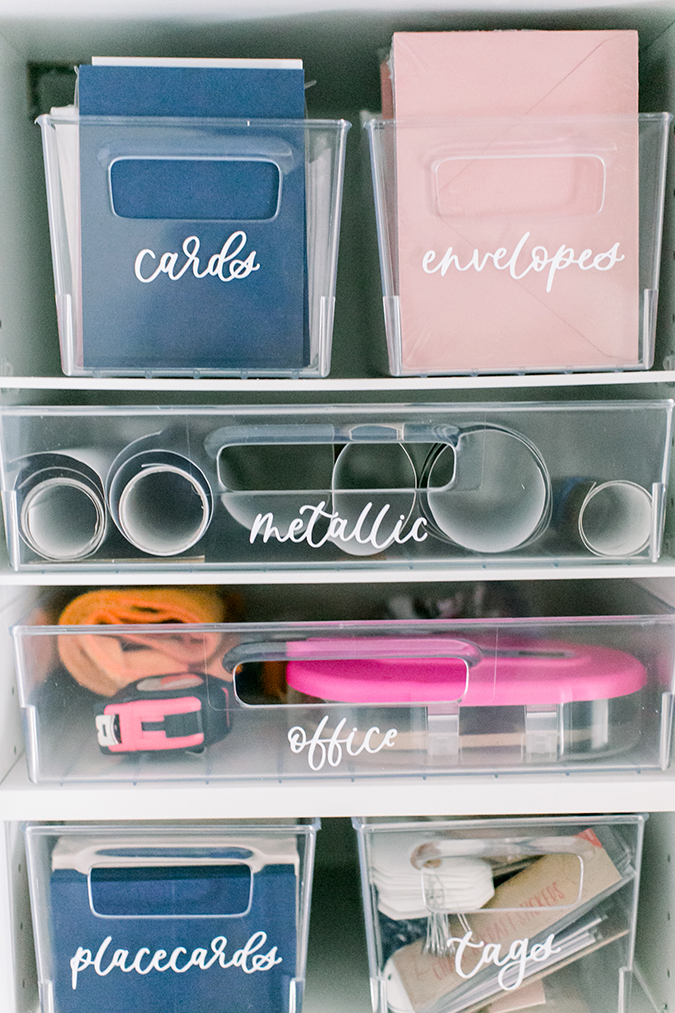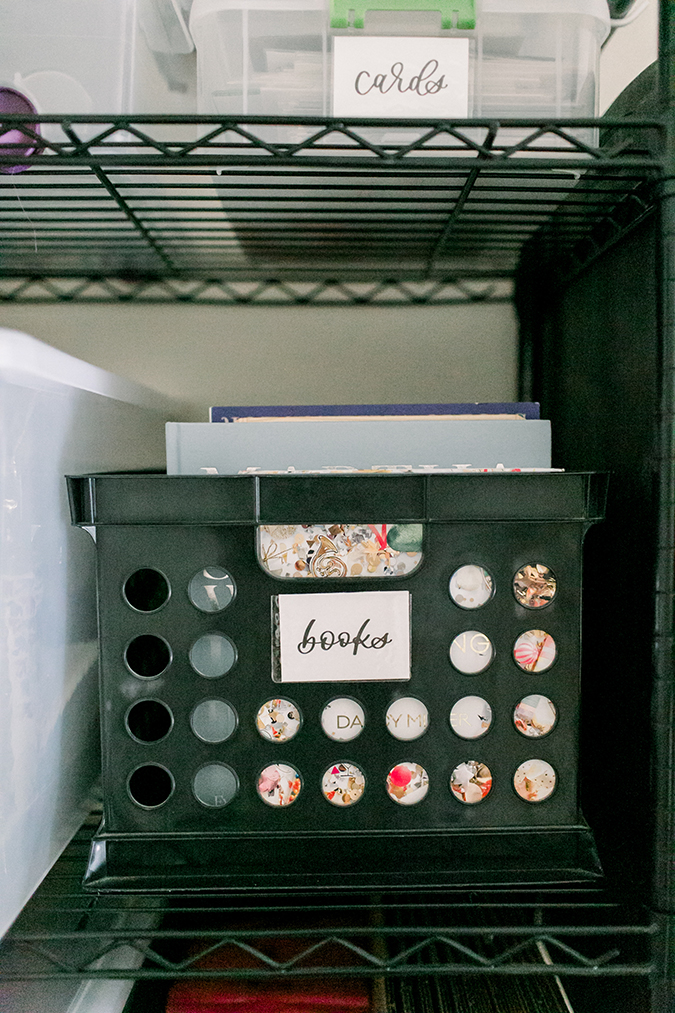 2. Store
My loft space is pretty small, so I knew I needed some storage solutions that wouldn't take up a lot of room, but also actually stored my supplies. I went with the Her HobbyBox for this purpose. Finding something that had lots of shelves, additional desk space, a light, and somewhere big enough I could store my crafting machines in as well was a game changer. I also used some simple wire shelving and clear storage boxes for the rest of my bigger items (with calligraphy labels of course). Having the clear boxes with labels makes it much easier to know where everything is at a glance. My favorite part of my storage unit is that it closes up and looks like a simple piece of furniture. Being able to shut the doors makes my office space feel clean and less cluttered—something I very much need to stay focused!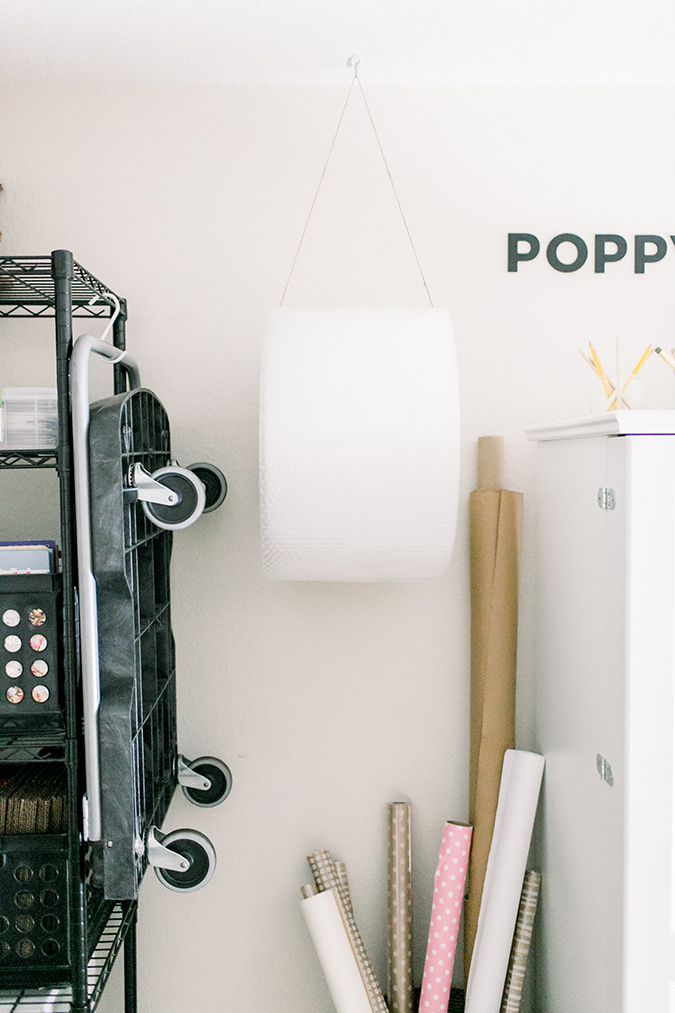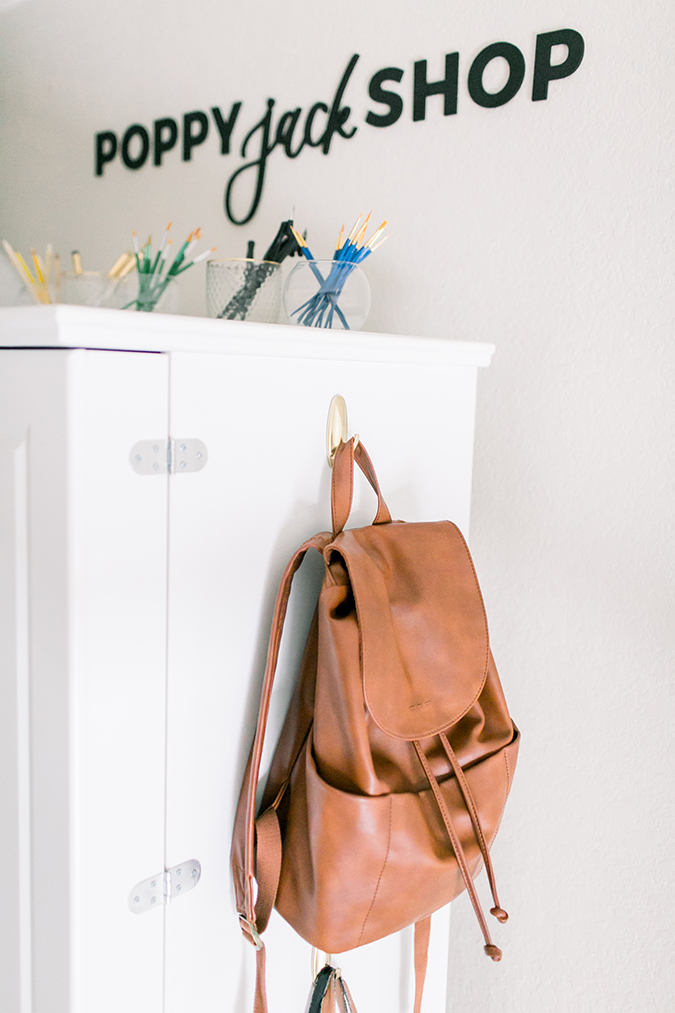 3. Get Creative
One of my main goals for my home office was to find a place for everything. I wanted to be able to easily walk through my space, as small as it is, and not feel like I was tripping over things. I had to get creative with a couple things like hanging my cart on the side of my shelves, adding some hooks on the side of my cabinet for my bags, and hanging my roll of bubble wrap from the ceiling. All of these were simple little DIY projects, but honestly, all three have made a major difference.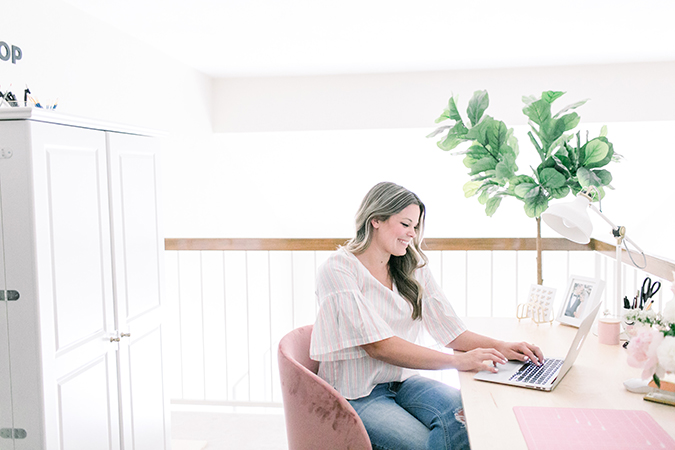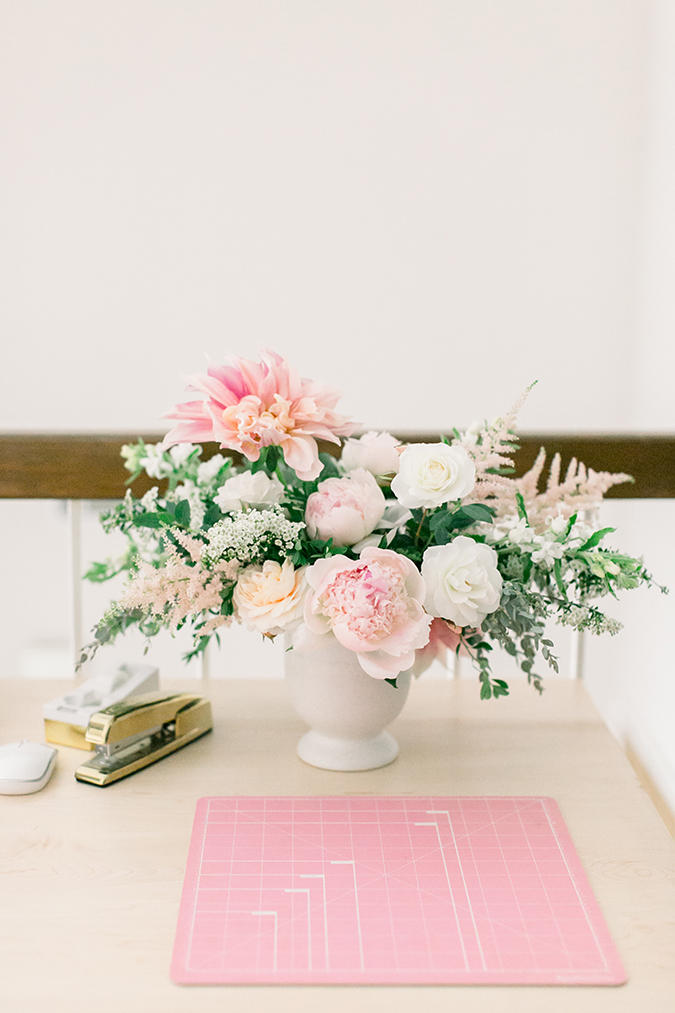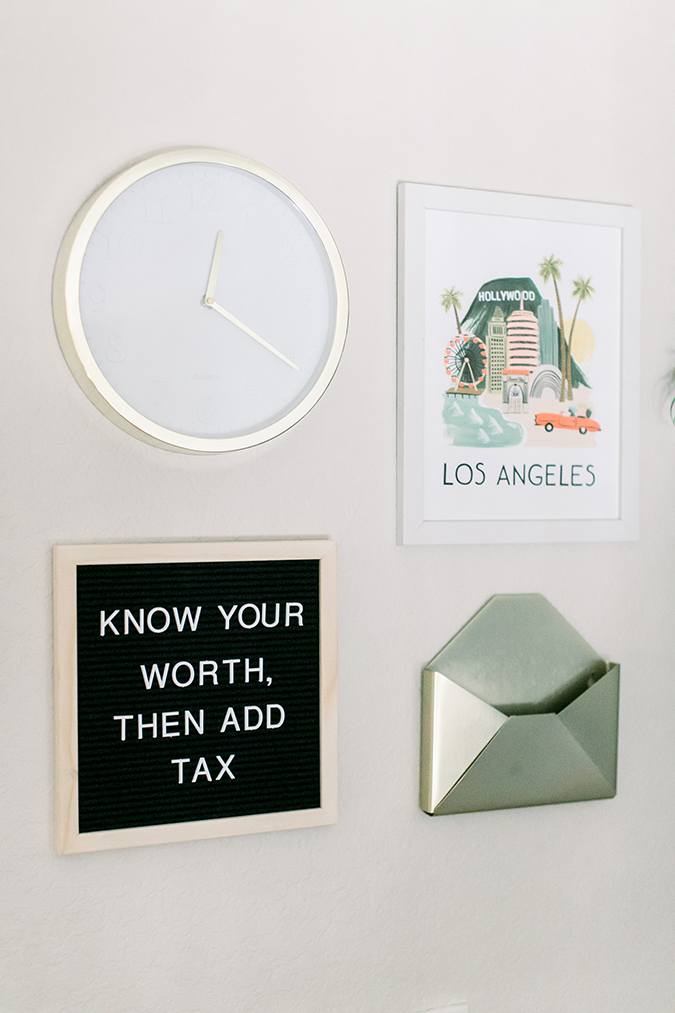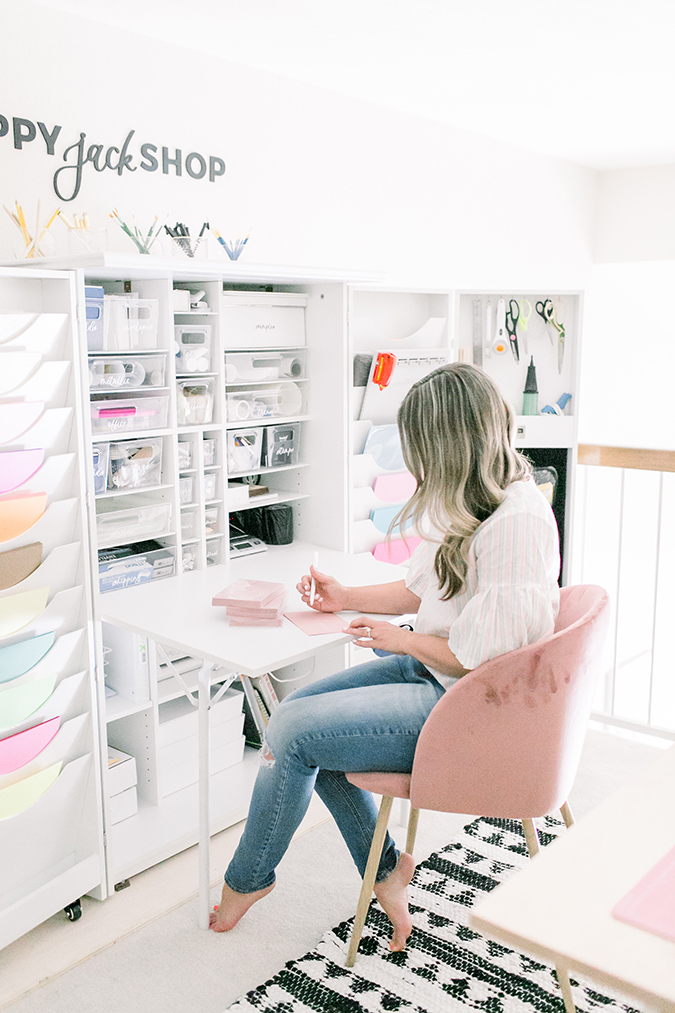 4. Make it Inspiring
The minute I put up the POPPYjack Shop sign on the wall, it felt amazing. I finally felt like I had a space that was mine to create, work, and dream in. I've always had dreams of having my own big, beautiful, perfectly styled office, but I knew I had to control myself when decorating. Staying minimal on the decor pieces helped the small space still feel clutter free without being bare. Now I can walk up to my loft office and be set up for success, simply because of the space I'm in!
Anyone else out there have a home office?
We hope these tips help you design a space of your own!
Affiliate links may have been used in this post.