Recipe Box: Harissa Chickpea Bowl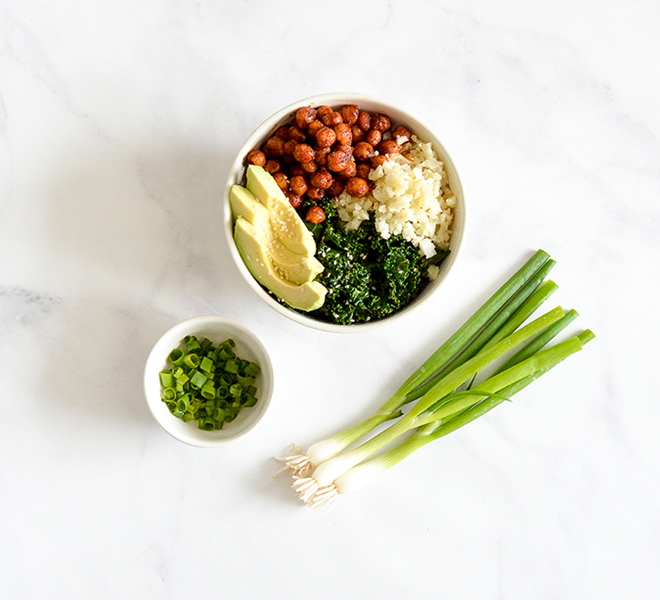 Welcome to a fresh new week! It's been a minute since we've introduced a new Meatless Monday meal idea, so today you're all in for a real treat. When it comes to answering our pressing food and nutrition questions, we always look to our friend and nutritionist Kelly LeVeque for helpful and honest answers. Kelly always presents us with well-balanced dishes that are both healthy and packed with flavor. So when we asked her to contribute one of her favorite meatless dishes, she did not disappoint! This harissa seasoned chickpea bowl is packed with protein and healthy fats so that your body is getting all of the nutrients it needs while remaining completely vegetarian and vegan-friendly. Plated in beautiful handmade ceramic bowls from The Little Market that benefit the female artisans that created them, this is one beautiful, healthy, and delicious meal! Whip up your own bowl for a cool summer dinner or pack it as your weekday lunch. Either way, it's so simple that we'll be making it all season long. Keep scrolling to snag the recipe…
2 tablespoons avocado oil
½ cup chickpeas
1 cup cauliflower rice
1 tablespoon coconut cream
1 tablespoon harissa seasoning (or your favorite spice blend)
1 cup kale, chopped
half an avocado, sliced
chopped green onion for garnish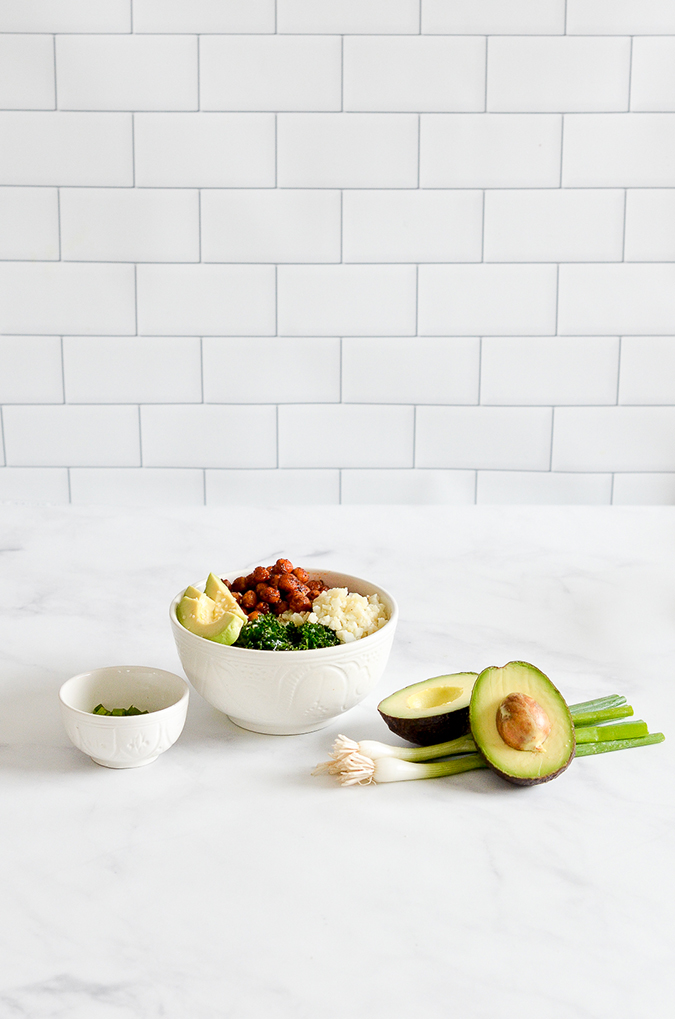 1. In a medium-sized fry pan on medium heat, add 1 tablespoon avocado oil and cauliflower rice. Stir until cooked through, about 6 minutes.
2. Add the coconut cream and mix to incorporate.
3. Plate the coconut rice and put the pan back on the stove.
4. Add 1 tablespoon avocado oil, harissa seasoning and chickpeas to the pan on medium heat. Stir fry chickpeas for 5 minutes until heated through and crispy.
5. Plate chickpeas on top of cauliflower rice and return pan to the stove.
6. Add kale to the pan and stir to coat in remaining seasoning and oil. Wilt for 2 minutes and plate with cauliflower rice, beans and sliced avocado. Sprinkle chopped green onion for final garnish. Enjoy!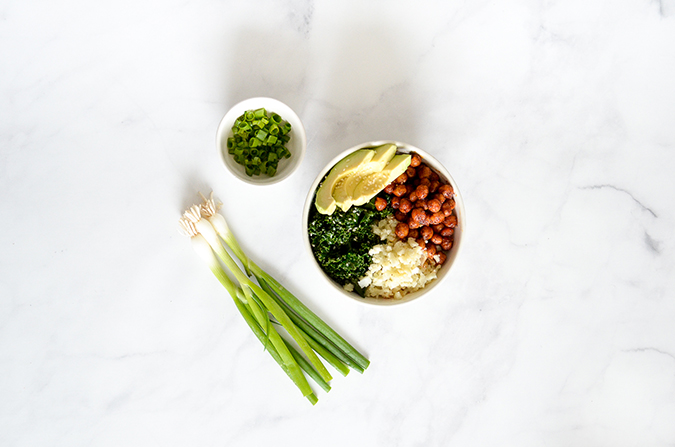 It's hard to believe you can make such a beautiful and delicious meal in just a few easy steps! Thanks again to our friend Kelly LeVeque for always introducing us to our favorite recipes.
Will you be whipping up your own harissa chickpea bowl?
Let us know if you do in the comments!
Affiliate links may have been used in this post.