Hey everyone, it's Royale here from But First, Party!. Having grown up in Orange County and spending almost every July 4th in Newport Beach, I knew I wanted to go back to my roots for this year's celebration. And, it just so happened that my girl Allison of Team LC had the perfect place to celebrate… on a Duffy boat in the harbor! And what floats as well as a Duffy? Balloons, that's what! Obviously, we just had to cover the Watter Wahini with some fun red, white and blue flair…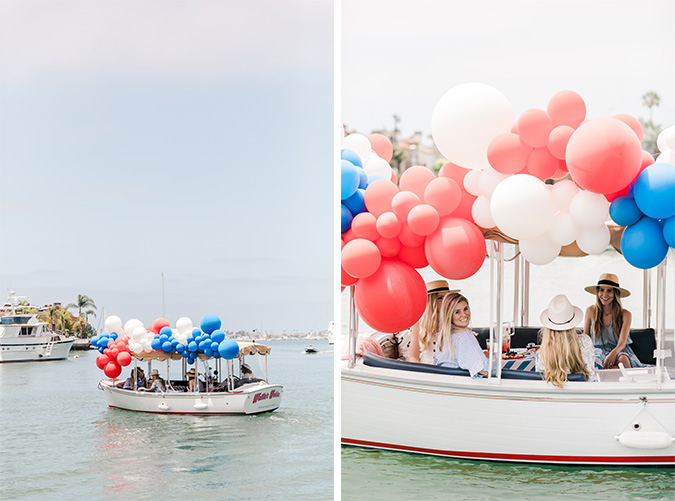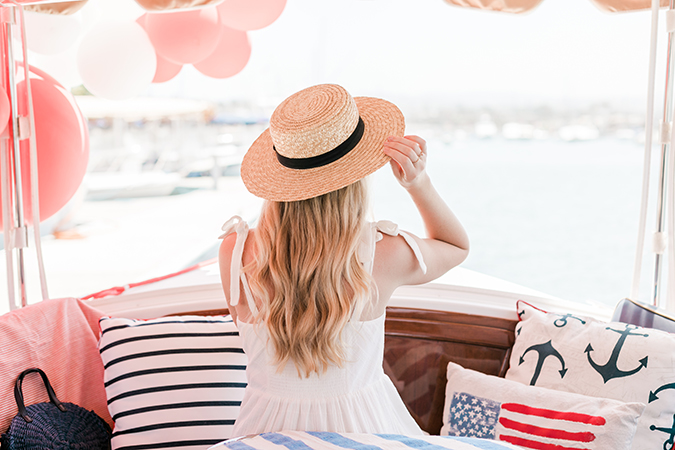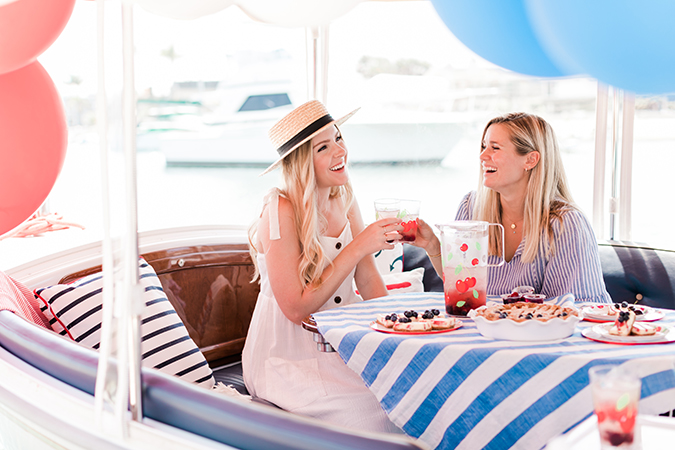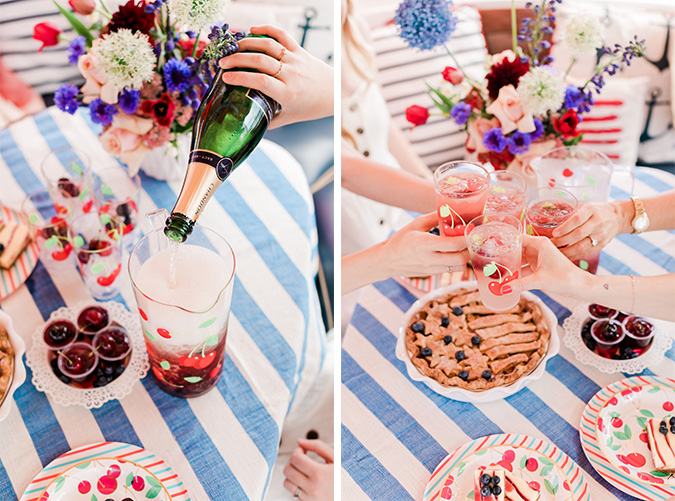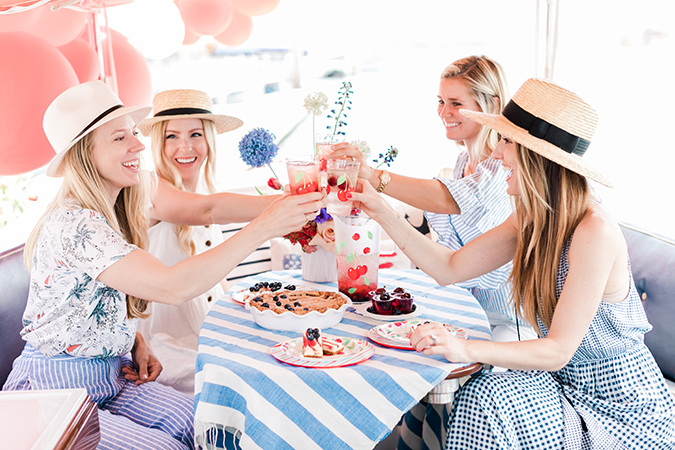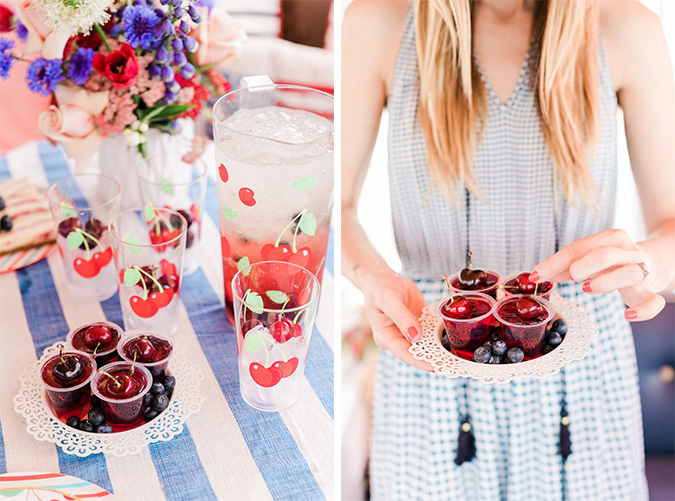 I'm not usually a fan of party planning with primary colors (it's pretty much all pink and pastels all the time over here), but for this get-together, I decided to give in and show some USA spirit. Luckily, Bonjour Fête, a party supply store owned by one of my besties Rachel, carries some fun cherry red plates and napkins that worked perfectly with the theme. This cherry drinkware set was also the perfect vessel for our red, white and blueberry mimosas. Because, you can't have a cruise without some booze!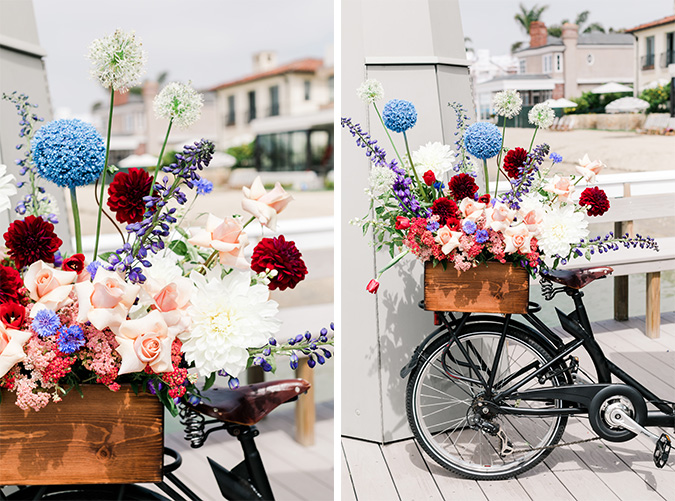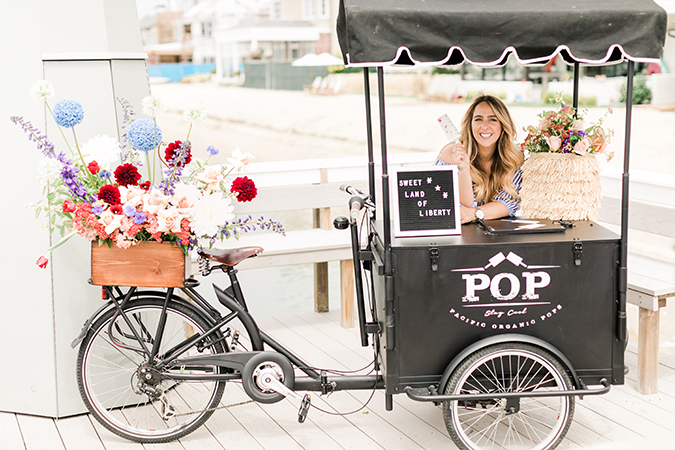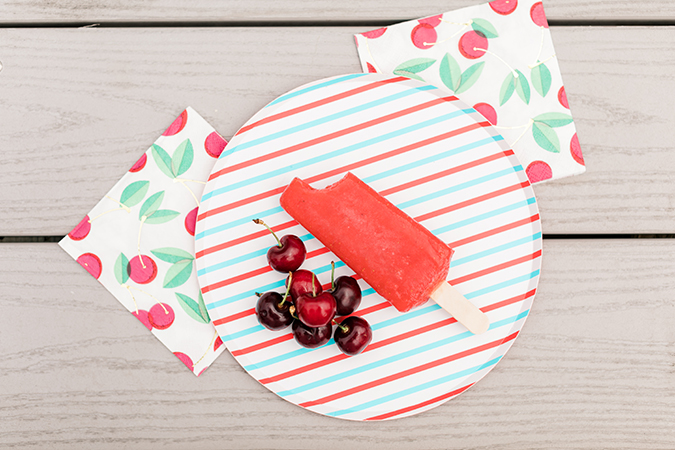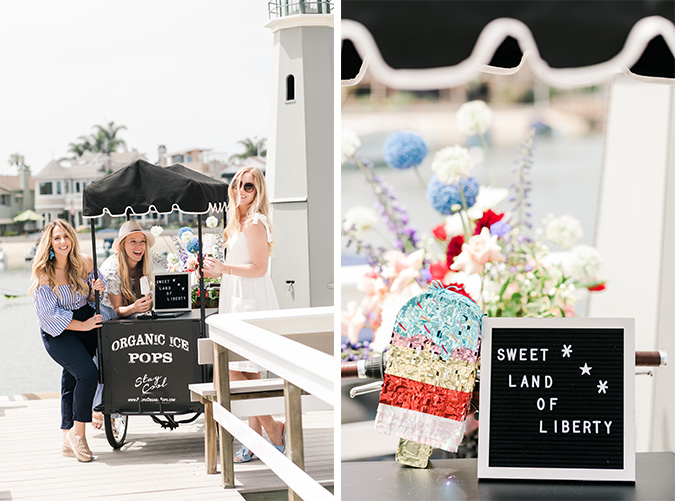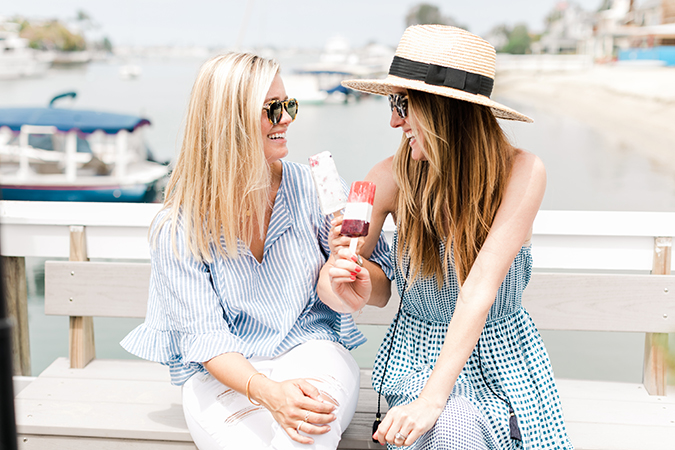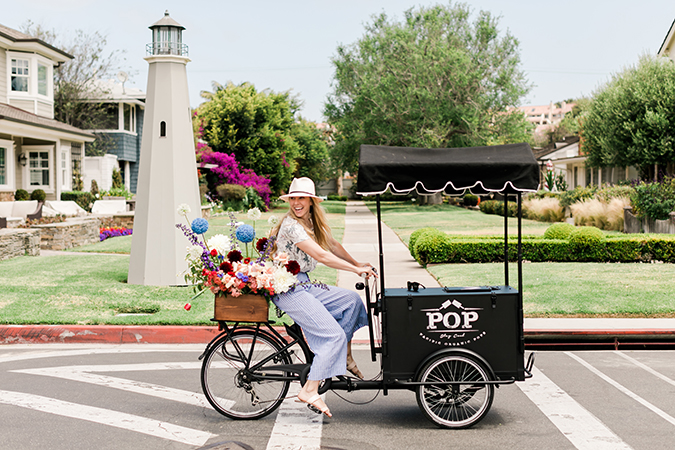 For the florals, I enlisted Penelope Pots to create some beautiful centerpieces that were full of red, white and blue blooms. She even decked out the Pacific Organic Pops popsicle cart with lots of fresh flowery goodness. Can you say Sweet Land of Liberty or what?! They made the most insanely delish strawberry popsicles, layered strawberry, coconut and blueberry popsicles, and finally non-dairy coconut pops with fresh berries.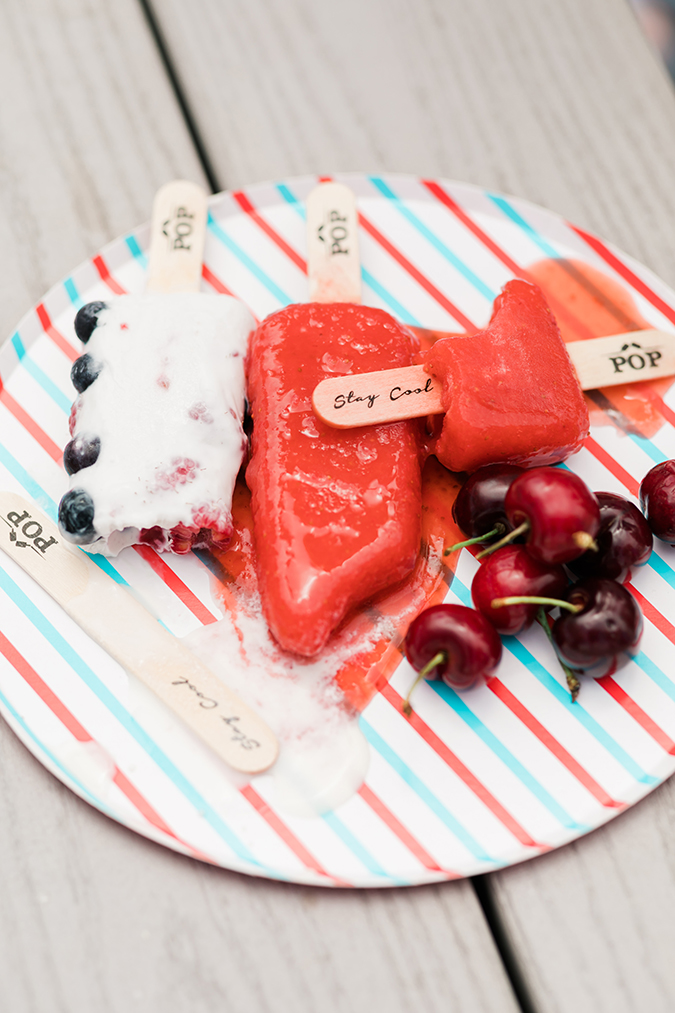 And the best part? Once we ate all of the yumminess, the popsicle sticks said, "Stay Cool!" Too cute.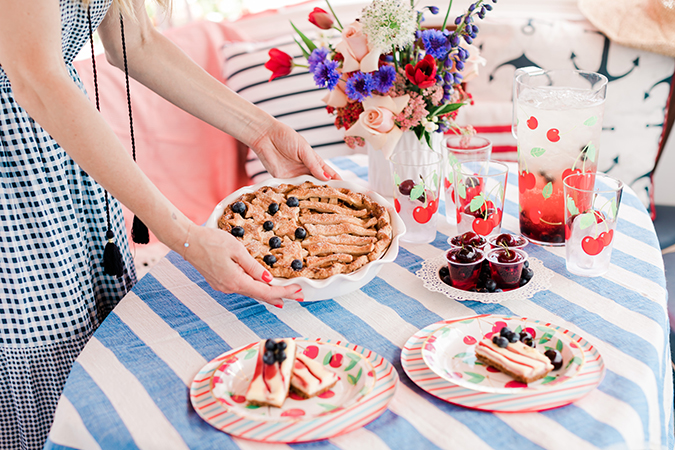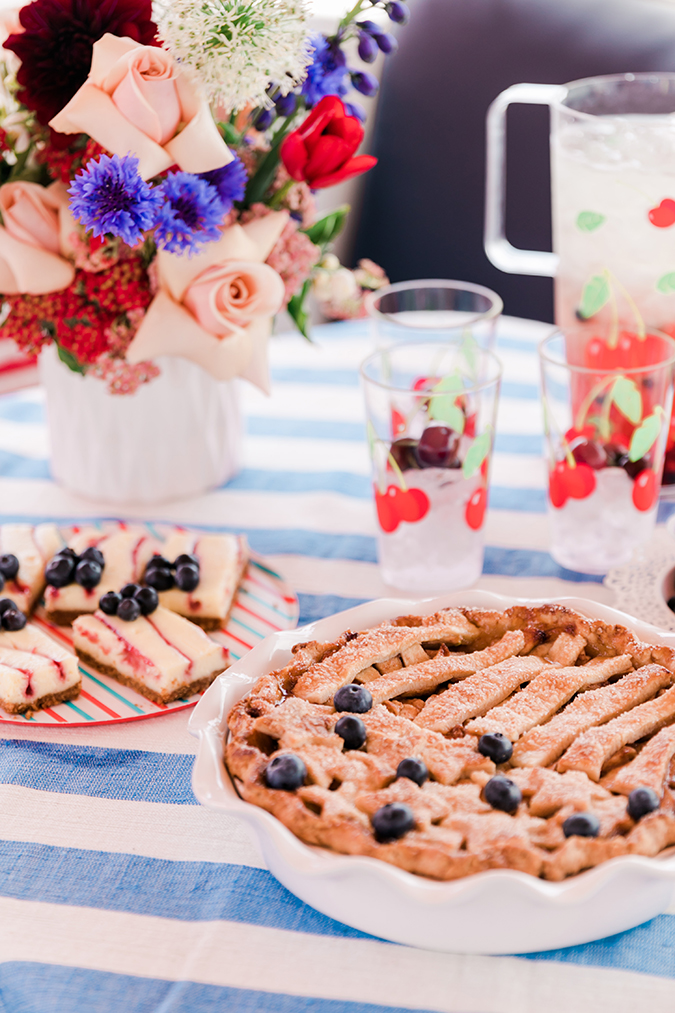 You know what else was super yummy? All of the Lauren Lowstan treats, of course. You really cannot celebrate America without apple pie, and she made a Pinterest-worthy pie if I have ever seen one. We also snacked on mini red, white and blue swirled donuts (I may have had three) and tasty cheesecake bars that resembled the American flag. We'll be sharing more about these recipes later this week, so stay tuned!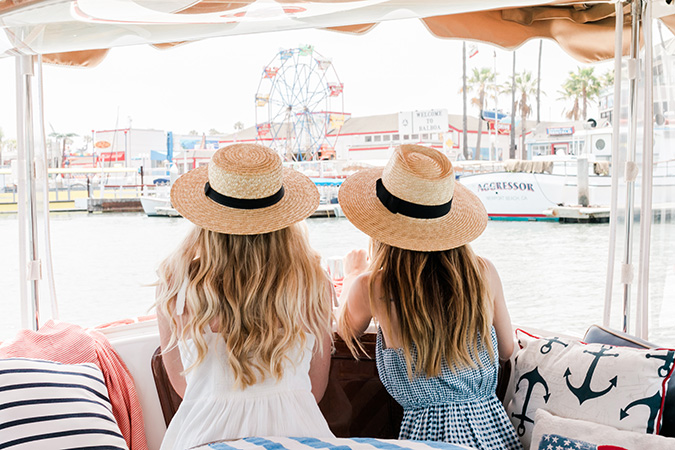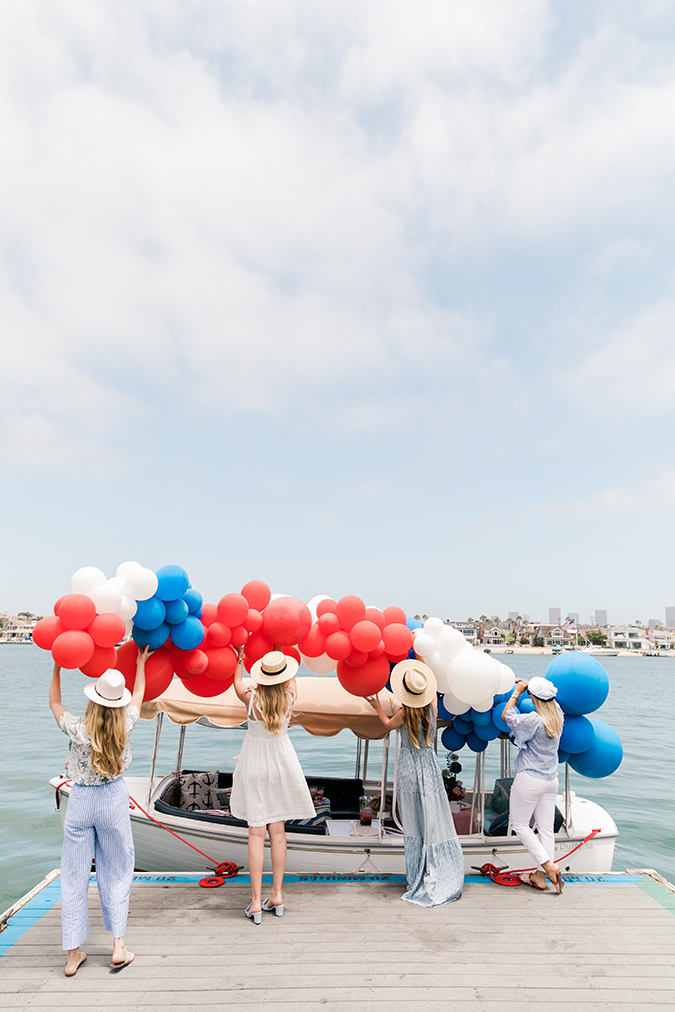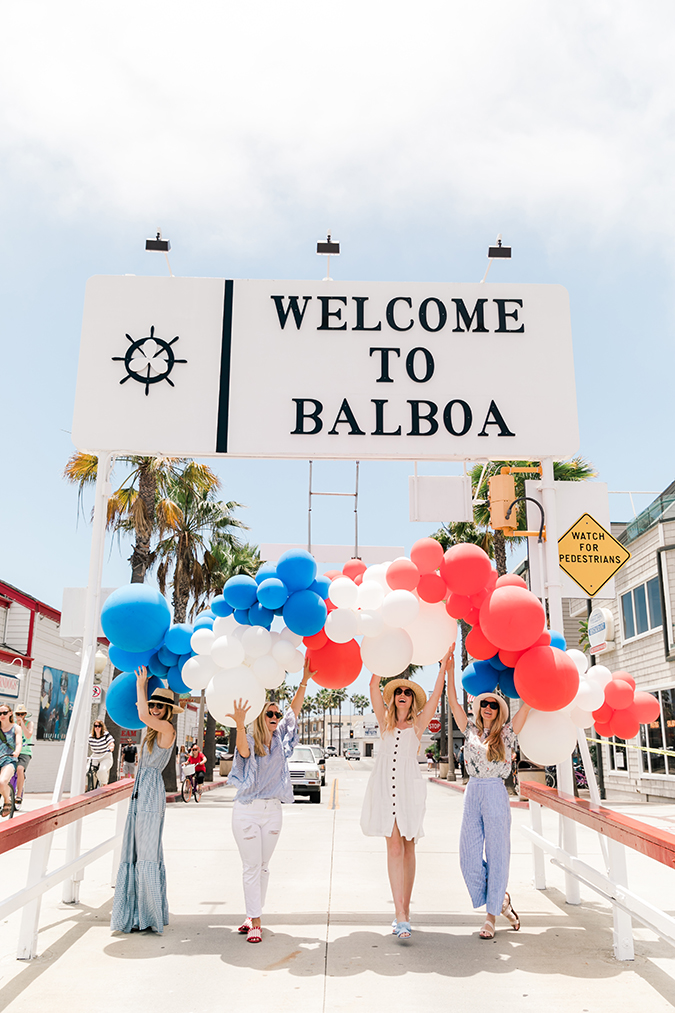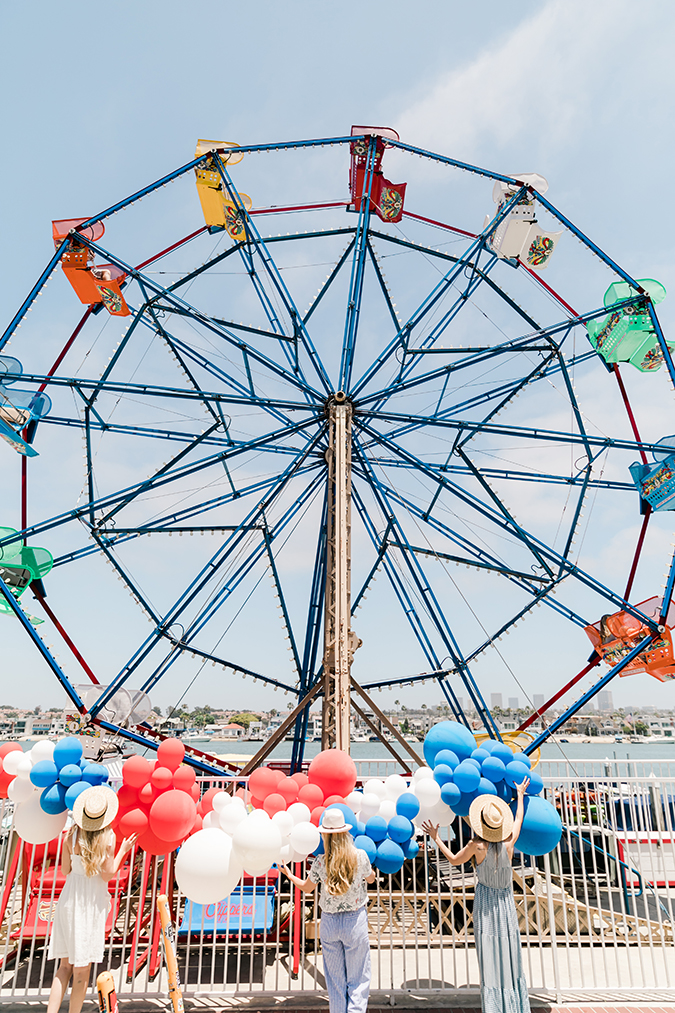 Finally, we ended our three-hour tour at the FUN ZONE, and it was so fun! I mean, just look at these balloons and the ferris wheel. It doesn't get much better than that. Happy Birthday America!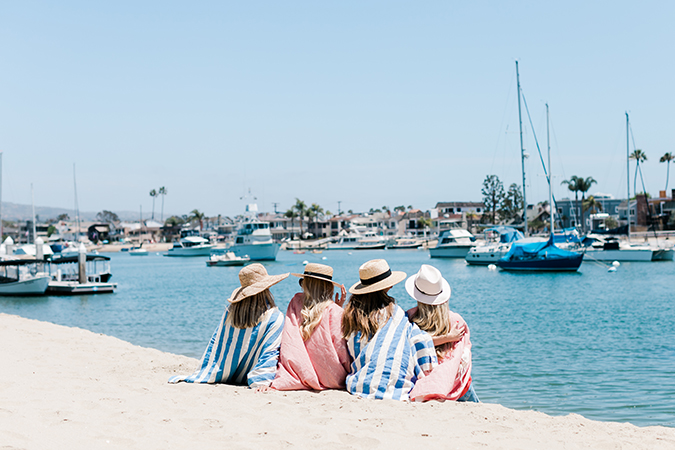 How are you celebrating the Fourth of July this year?
Let us know in the comments below!
Xo Royale
But First, Party!
Affiliate links may have been used in this post.