Lovely Libations: Healthy Chia Seed Lemonade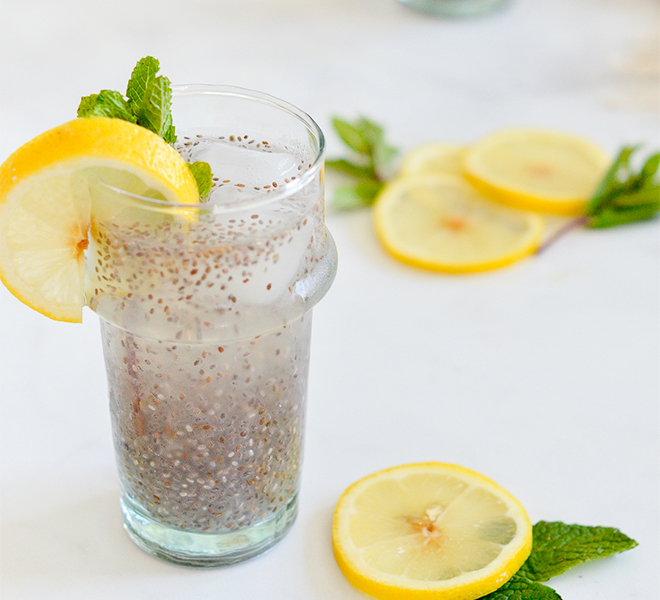 Lemonade just might be the quintessential summertime sip. When you think of lemonade, you can't help but associate it with long summer days, sun-drenched picnics, childhood lemonade stands… and loads of sugar. Delicious it may be, but not exactly a nutritionist approved beverage, right? But this version that our go-to nutritionist Kelly LeVeque concocted is not only made sans sugar, but it's also chock full of healthy, anti-inflammatory ingredients like turmeric, apple cider vinegar, and fiber-rich chia seeds. Oh, and did we mention that it's incredibly refreshing? Kelly recently whipped up this drink recipe for us, and we could hardly believe it was healthy. It still has that perfect mix of sweet and tart flavors, but feels hydrating and won't give you a sugar hangover headache.
And of course Kelly served up her Healthy Chia Seed Lemonade in glassware from Lauren's fair trade shop The Little Market. If there's anything better than a delicious and healthy summer sip, it's serving that beverage in handmade goods that support and empower female artisans in Morocco.


Healthy Chia Seed Lemonade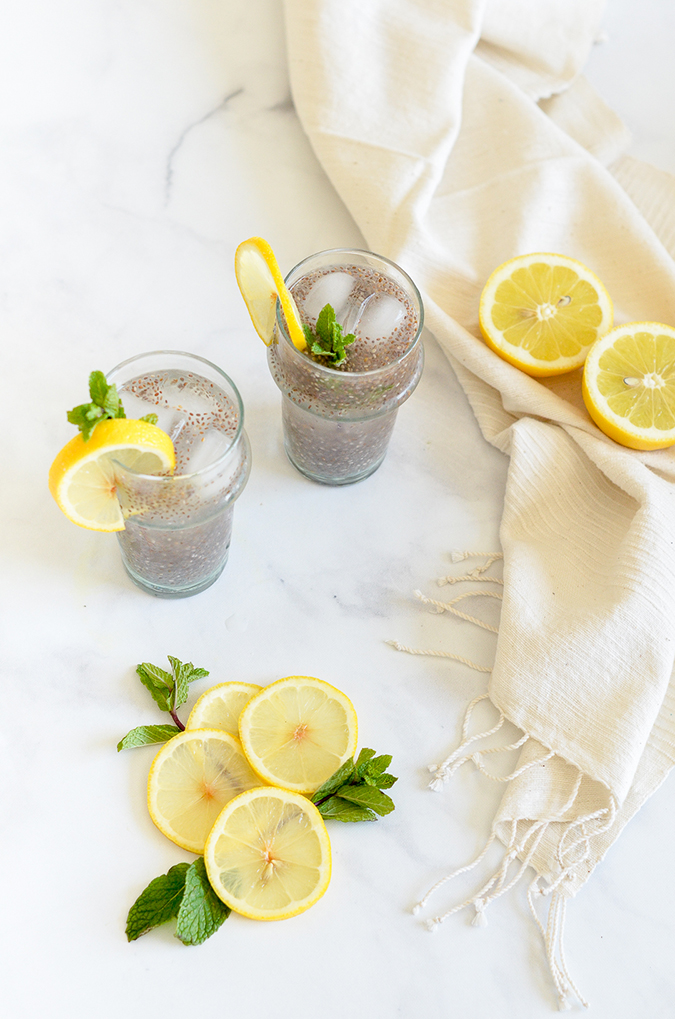 3 cups of lukewarm filtered water
¼ cup of chia seeds
2 Tbsp apple cider vinegar
1 Tbsp turmeric
pinch of black pepper (makes curcumin in turmeric bioavailable)
juice of 6 lemons
organic stevia drops, to taste (6-10 drops)


1. Mix chia seeds and lukewarm water in a large bowl and wait 10-15 minutes until the chia becomes soft and gelatinous. Move to the fridge to cool.


2. In a large pitcher, add all the other ingredients except the stevia, mixing well with a whisk.


3. Taste the lemonade before adding the sweetener. Add a few drops of stevia, whisk, and taste. Sweeten to your liking.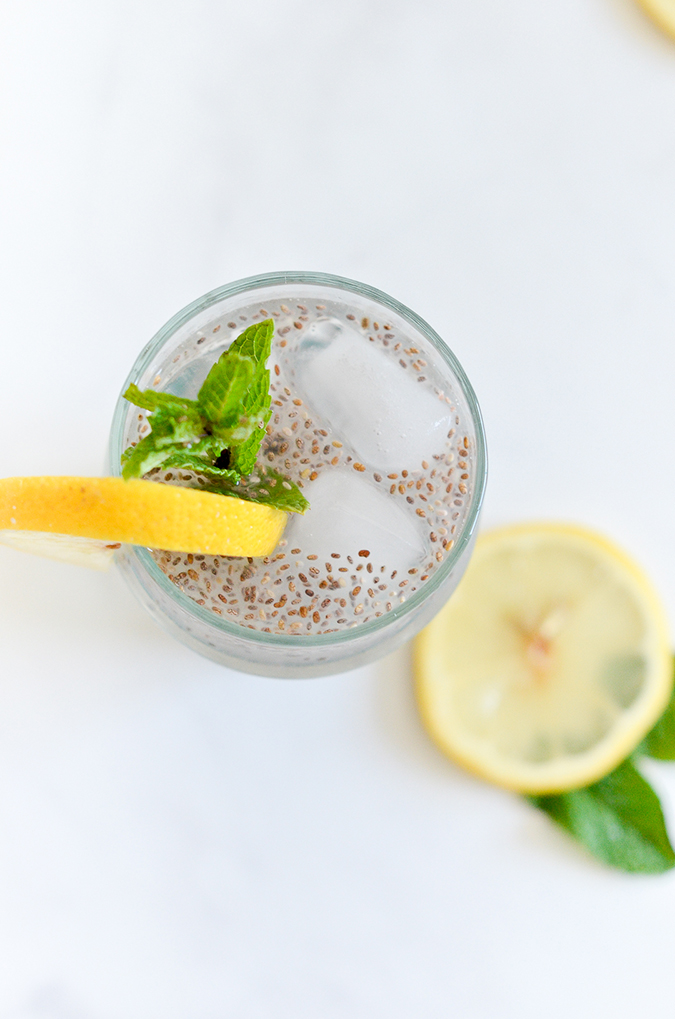 Are you going to give this drink recipe a try?


Let us know what you think of it below.


Affiliate links may have been used in this post.