Style Guide: The Fashion Girl's Guide to a Business Casual Dress Code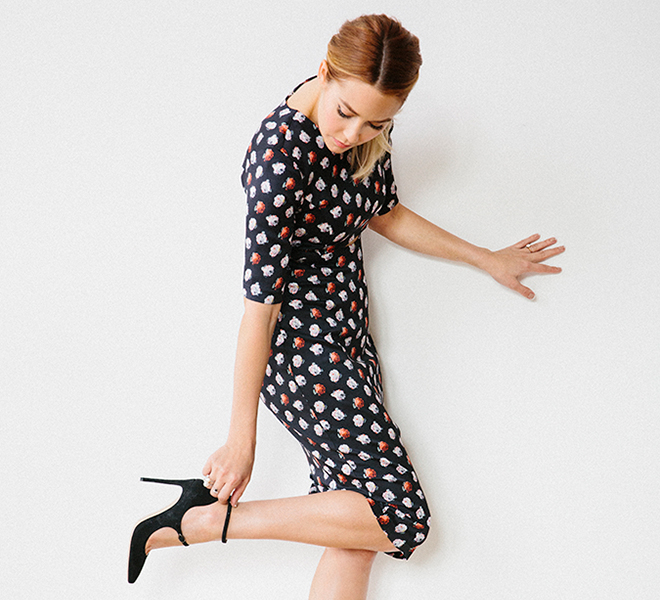 Welcome back to this month's Style Guide series, where every week in April I'm highlighting chic and functional dress codes for your professional wardrobe. To refresh your memory, our current blog theme is Work It. So, whether you're an aspiring professional or already in the workforce, my team and I are bringing you weekly blog posts dedicated to everything from polishing your résumé to growing your small business. On top of the daily to do's and general workload, looking the part should always be thrown into the mix. Last week I broke down business formal basics, and next up I'm bringing you the business casual dress code.
The do's and don'ts of professional workwear can be tricky, but once you have them down you're guaranteed to have a wardrobe you can be proud of. The first thing you should familiarize yourself with is your setting. If everyone is dressed to the nines every time they step into the office, you should revisit my business formal post. When it comes to business casual, some offices are as relaxed as wearing jeans or a little more dressed up in khakis and knee length dresses. Business casual warrants a little more freedom when it comes to your work ensemble, but you should still reference the clean and pressed lines of business formal.


Staple Pieces for a Business Casual Dress Code
Dresses
Dresses are always a safe bet when it comes to the office. For business casual, you have the option to play with prints and colors even though solids are always a good idea, too. Paired with the ballet flats and cardigan options below, you'll be all set.



Ballet Flats
We all know how taxing heels can be on our feet, making ballet flats an appealing alternative. Ballet flats are perfect for a business casual setting and come in so many different colors, depending on your outfit preference. Here are some of my favorites… 



Sweaters & Cardigans
I still haven't figured out why offices are at least 10 degrees colder than the outside world, but classic cardigans and sweaters are a chic way to combat the frigid temps. These are some classic and safe options for your workspace…



Cropped Pants
If your office isn't quite casual enough for a pair of jeans, cropped pants will do the trick. Just a slight notch below trousers, cropped pants are both professional and comfortable for a day at the office. You might want to check out these options…



Now that I've covered both business formal and business casual, be sure to stay tuned for my creative casual dress code coming to the blog next week.

 
What are some of your business casual staples?


Let me know in the comments!



Affiliate links may have been used in this post.