Recipe Box: Sweet Laurel Lemon Poppy Seed Bundt Cake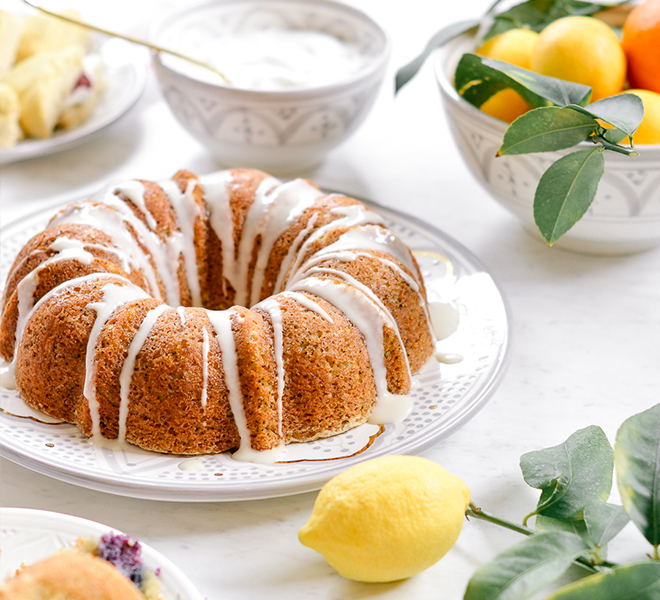 We wouldn't normally suggest having a slice of cake for breakfast… Unless, of course, that cake happened to be grain-free, dairy-free and refined sugar-free. Which is exactly the case with today's dish: Sweet Laurel Bakery's Lemon Poppy Seed Bundt Cake. This brunch centerpiece has all the flavors of a classic lemon poppy seed muffin, but without the guilt. Top it off with Laurel's coconut butter glaze—which is naturally sweetened by maple syrup, honey and vanilla extract—and you have yourself a darn good excuse to start your day off with a slice of cake. We served it all up on The Little Market's gorgeous gray Moroccan ceramic collection—a swoon-worthy set of serve ware that you can shop right here. Enjoy!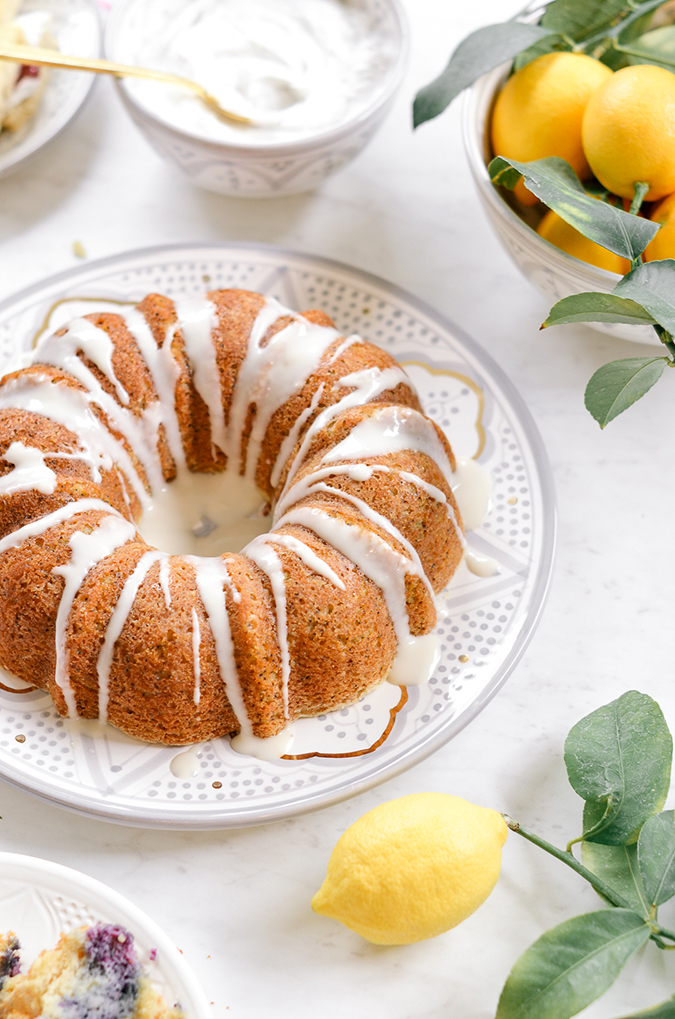 Grain-Free Lemon Poppy Seed Bundt Cake with Coconut Butter Glaze
Yields one standard bundt


4 cups blanched almond flour
½ tsp Himalayan pink salt
1 tsp baking soda
3 eggs
¾ cup full fat coconut milk or almond milk
1 cup 100% maple syrup
2 Tbsp lemon zest
¼ cup lemon juice
2 Tbsp poppy seeds


For the coconut butter glaze:
¼ cup coconut butter
2 tsp 100% maple syrup or honey
½ tsp lemon juice
¼ tsp vanilla extract
¼ cup coconut milk or almond milk


1. Preheat oven to 350. Generously grease bundt cake pan with coconut oil. Combine almond flour, salt and baking soda in a bowl.


2. In a separate bowl, whisk together the eggs, coconut milk, syrup, lemon zest and lemon juice. Add flour mixture, then stir in poppy seeds.


3. Pour into greased pan. Bake for 40-50 minutes.


4. Allow the cake to cool for about an hour. Flip onto plate and prepare glaze…


5. To make the coconut butter glaze, mix all ingredients over very low heat. Allow to cool. If you'd like your icing thinner, add more coconut milk or almond milk. For thicker glaze add more coconut butter.


6. Pour glaze over bundt and enjoy!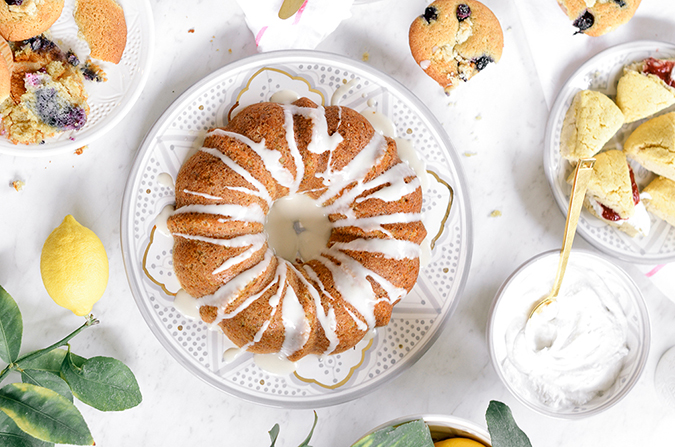 Will you give this Lemon Poppy Seed Bundt Cake a try?


Affiliate links may have been used in this post.