Tripping: How to Plan a Cross-Country Road Trip on a Budget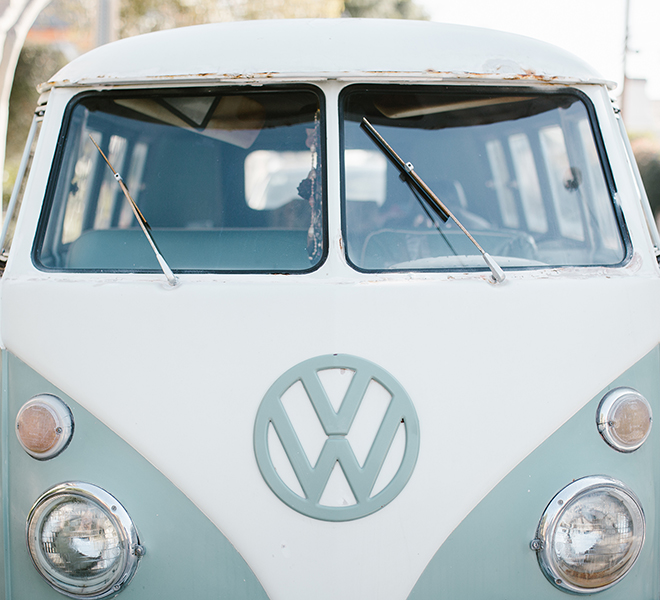 I may not be in college and get a designated Spring Break anymore, but planning a trip this time of year is much needed for just about everyone. We've successfully pushed through the first quarter of the year, and that in and of itself deserves a mini vacay, right ladies? While relaxing on a deserted island or backpacking around Europe sounds equally as delightful to me, I'm a firm believer that everyone should go on a cross-country road trip at least once in their lifetime. Before I got married and after our highly anticipated honeymoon to Ireland fell through, I had only visited a handful of states on my native West Coast. Once we came to terms with the fact that our trip to the Emerald Isle was a no-go, my husband and I had this moment where we looked at each and realized that we hadn't seen most of our own country. That's when our great American honeymoon road trip commenced.
My husband and I hit the road for a two-week road trip across the United States in July of 2013, and it's a vacation that will always take up a huge place in my heart. We drove from our hometown of El Dorado Hills, California to Nashville, Tennessee and back. Not only did we get to experience all of the natural beauty that our country as to offer, but we got to visit a whopping 17 states! That can seem like it'll cost a pretty penny, but I'm here to tell you that simply isn't true. In fact, we only spent around $1,300. If this sounds inspiring to you, today I'm breaking down my plan for a budget-friendly cross-country road trip to take with you on your next adventure. Let's get to it…


Call me old fashioned, but I went out and bought a paper map of the United States before embarking on our road trip. That way I could physically mark up our entire route complete with highlighted roads, chicken scratch handwriting, and an abundance of circled locations. After I felt that I had sufficiently mapped out the important highways, campgrounds, historical landmarks, and everything in between, I tucked it into the glove compartment for when it was go time. Don't get me wrong—we used our iPhone GPS to get from A to B often, but it helped to have a giant visual too!


With so much land to cover, we thought it was best to rent a car and put any mileage on a vehicle that wasn't ours. The car that we ended up renting was a brand-new Ford Focus. It had excellent gas mileage and was spacious enough to carry everything we had on board. The car had close to zero miles on the odometer when we set out on our trip, and we ended up putting roughly 6,000 miles on it by the end! The kind lady at the rental counter literally thought she read the odometer wrong and had to double check it twice. Ha! There are a lot of rental car options out there, but we chose one that let us pay per day, rather than per mile. I also encourage you to keep your eye on deals and ask what discounts rental car companies offer, because it can save you extra cash in the long run.


Be smart about what you pack.
Even though our road trip was in the middle of July, we encountered every kind of weather you can imagine! I kid you not when I say that we drove through snow, torrential downpours, and dry deserts. You name it, we braved it. Luckily going on a road trip allows you to fill your car up with everything you might need along the way. Check the weather forecast ahead of time, but don't be surprised when it changes on a dime. It would be wise to pack everything from a warm coat and waterproof boots to a swimsuit and plenty of sunscreen. You never know what you'll have to endure!


Get creative with your sleeping arrangements.
One of the biggest ways my husband and I saved money on our trip was through our sleeping arrangements. At the time, Airbnb was around but not as popular as it is today (I'm talking 2013, a lot can happen in five years!). We got creative and split camping, staying with friends and family, and staying in hotels in pretty even thirds. This made for some amazing memories and even more beautiful landscapes.
Camping isn't for the faint of heart. We packed a two-person tent, an air mattress (your girl wouldn't be caught dead sleeping on the ground), and comfy blankets and pillows to sleep with. Some places were freezing cold, others stiflingly muggy, and all of them provided us with great stories. Like packing clothes for a change in the weather, we also made sure to bring enough blankets to keep us warm in chilly places.
Staying with friends and family gave us the opportunity to visit with special people in our lives and live like locals for a day or two. We ended up eating at amazing restaurants, checking out cool bars, and getting the low down on what we should see and where we should go next. So, be sure to check over your contact list before setting out!
When I say that we stayed in hotels, most were budget-friendly since we were only staying one or two nights at a time. When we got to our final destination (Nashville), we splurged on a hotel room because 1. We deserved it and 2. We wanted to finally feel like we were on an actual vacation. I recommend treating yourself at least once on your road trip! Side note: You can tell in our photos which nights we stayed in a hotel because we look well-rested and showered.


Truthfully, there isn't a wrong way to sightsee, you should just plan your stops ahead of time. Find out what monuments or historical landmarks are on your route or close to it and double check their cost and their hours of operation. My husband and I made a pact that we would exit the highway if we saw a historical landmark sign, and I'm so glad we did! I got to explore places like Abraham Lincoln's house, Mark Twain Cave, The Alamo, and Walt Disney's family home. We also visited so many free attractions that we spent most of our sightseeing money on more important things like gas and food. In hindsight, I wish I would have paid more attention to what time attractions opened and closed, because I missed some cool spots due to us showing up five minutes too late!


Oh man, staying healthy on the highway seems like a whole other beast to tackle. I can confidently say that no, we did not live off of fast food. While we were packing up the car, we decided to keep a medium-sized cooler in the backseat—that way we could keep healthy and easy-to-prepare food on hand instead of overspending at restaurants. Every time the ice in the cooler would melt, we'd empty the excess water out and refill it with fresh bags of ice from the gas station. I would be lying, however, if I said that we didn't stop at McDonald's at least twice…I'm only human.


With insurance plans covering anything we had to worry about on the car, we still made sure to cover our bases in all other areas. Most stores like Target and Walmart carry emergency kits that you can keep in the trunk of your car and I highly recommend purchasing one. Not only is it a good idea to carry medicine and bandages, you never know when you might need miscellaneous items such as spare batteries, a flashlight, or a phone charger compatible with whatever car you're driving. Better safe than sorry! Especially when there are quite a few miles to go between towns.


This last category should be a no-brainer but it's easy to get frustrated when you make a wrong turn and end up driving in the opposite direction for 30 minutes. Yep, I did that. And yep, my husband wasn't chipper about it. My point is that mistakes, accidents, and surprises do happen when you're out on the road. The best advice I have on the topic? Laugh it off and keep going! It just adds to the story and I promise you that you'll cherish these memories for the rest of your life.


This might seem like a lengthy list, but I assure you that every category is worth going over when going on a budget-friendly road trip. I had the time of my life and hope you all do the same!


Have you ever been on a cross-country road trip?


Let me know if you have any helpful budget-friendly road trip tips to add to this list!


Affiliate links may have been used in this post.