Tuesday Ten: The Smart Girl's Guide to Dating Apps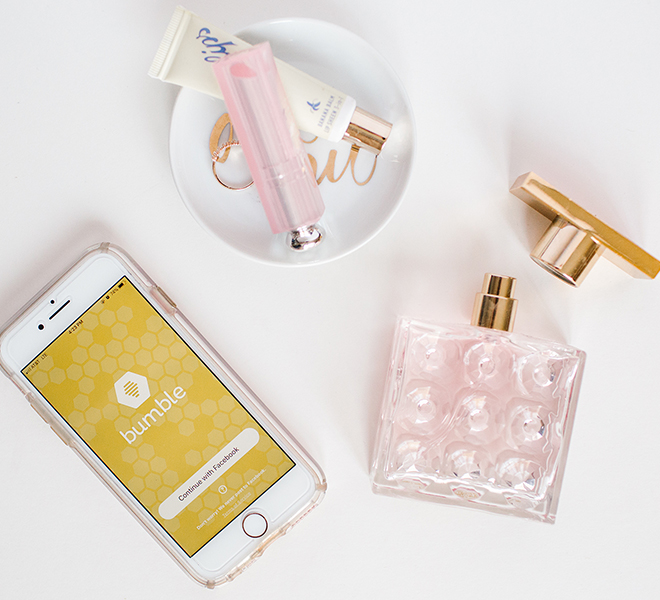 It seems like every day we're hearing about a new dating app. From Bumble to Coffee Meets Bagel and from Hinge to Happn, there are a lot of options out there and it can be a little overwhelming! Luckily, our editors have a few tried and tested favorites (one of our team members even met her husband on one of these!) Whether you're looking for an easy-to-use interface, or a more selective screening process, we have something in store for you. So the next time you're ready to swipe right, make sure to check out this list to find the app that might just lead you to your soul mate. Keep reading to see our recommendations…


1. Tinder
Tinder might be the best known of all the dating apps out there. With a straightforward design and a large pool of users, the app makes it easy to break into the dating world. One of our very own team members even met her husband through Tinder, so you never know who might be behind that right swipe.


2. Hinge
Taking the idea of playing matchmaker to the dating app generation, Hinge uses mutual Facebook friends to curate matches. The app also uses a scrolling feature, which allows you to interact with multiple parts of a profile, rather than swiping left and right, so no more missed connections!


3. The League
This one is pretty much as exclusive as it sounds. After you submit your LinkedIn profile, the apps takes about a week to approve you as a new member, giving you access to 1-6 carefully curated and verified matches a day (height included!) Be careful though, if you aren't active, the app will kick you out.


4. Raya
Sometimes known as the "celebrity Tinder," Raya bills itself as an app for creative types, from DJs to restaurateurs to NBA players. However, in order to maintain privacy, Raya issues a warning when users screenshot images, telling them that they could be kicked out. To apply, be ready to show a large Instagram following—the rest is up to a "secret committee."


5. JSwipe
For those looking for a more specific type of connection, JSwipe offers a range of options, from "orthodox" to "just Jewish." While it works pretty much the same way that Tinder does, giving you the ability to swipe left or right, many users say the culture is more relationship-based than other dating apps.


6. Bumble
Ladies, brush up on your one-liners before using this app, since Bumble asks women to send the first text. Don't worry if you accidentally swipe past your soul mate—the app offers three free "backtracks" every three hours.


7. Coffee Meets Bagel
With its quirky name, it might be easy to write this one off as a gimmick, but it's algorithm ensures that you'll only see people who have expressed interest…and then you get to pick! Much like Bumble, this one puts the ball in your court.


8. Happn
You know that moment in romantic comedies when two strangers see each other on the street and fall in love? Happn takes that idea to the 21st century, allowing you to match with people you've passed in real life. If they have an account, you can send a like…which they'll only see if they like you back! Foolproof.


9. OKCupid
The idea that opposites attract may be true, but on OKCupid's dating app, you'll know just how compatible you and a potential match would be based on the percentage of personality traits you share. The app just released an update that shows which specific interests you overlap on, so if certain qualities are more important to you than others, you'll be able to sort through matches much more easily.


10. match.com
A tried and true dating site, match.com claims to have the largest pool of singles, which means your chances of finding your perfect pair are better than ever. After filling out a detailed questionnaire, you can filter search results for people with common interests. So if you're looking for a sports-loving amateur chef, or a well-traveled ski enthusiast, this is the app for you!


What are your favorite dating apps?


Give us your recommendations in the comments!