It's been a minute since we last shared with you a roundup of Meatless Monday meal ideas. The inspiration behind these installments is simple—create delicious and nutritious recipes at least once a week that are completely meat-free. With a couple members of Team LC being vegetarian, we love finding yummy meals that we can all share together that are rich in nutrients and good for both our bodies and the environment. In an effort to revamp this tradition, I bring you this week's completely meatless recipe: black bean burgers.
You'll be surprised to know that creating a vegetarian "burger" isn't as difficult as it's cracked up to be (and they totally beat those frozen veggie burgers you can buy at the grocery store). Not only are these black bean burgers filling, but they satisfy any Southwest flavor cravings your taste buds might be having. Served with fresh avocado, tomato, and a twist of lime, these tasty patties make the perfect weeknight meatless Monday meal. Here's how to recreate them…
Homemade Black Bean Burgers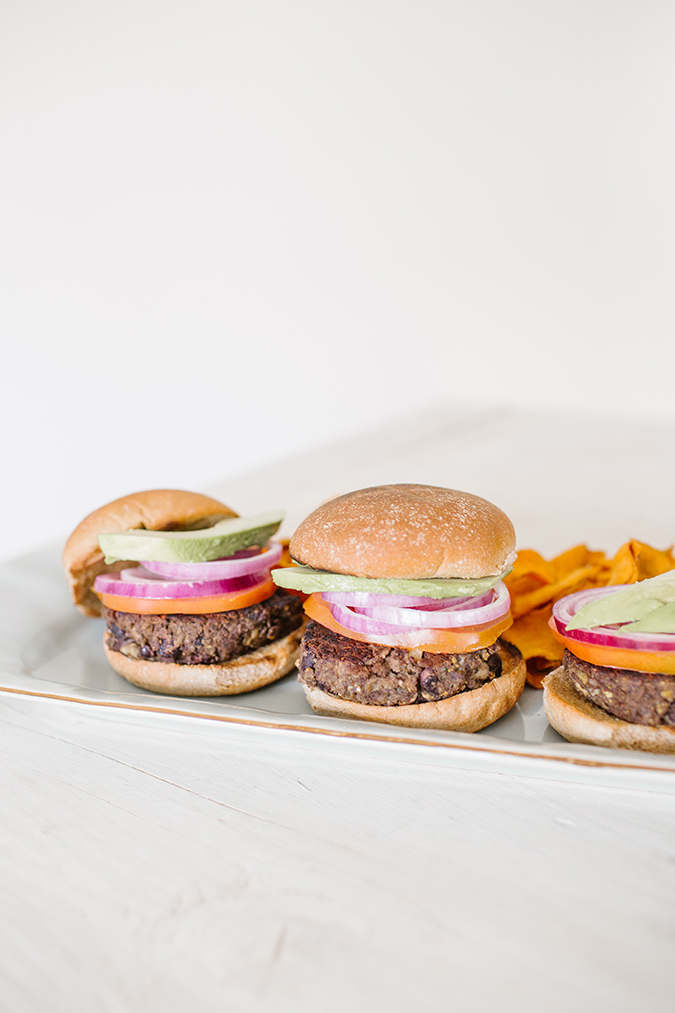 Ingredients:
1 can of black beans, drained of liquid
¼ of red onion, reserving a few slices for garnish
3 cloves garlic
1/3 cup cilantro, chopped
1 teaspoon cumin
1 cup panko bread crumbs
1 ¼ cup mushrooms, diced
½ cup cauliflower rice
juice of 1 lime
1 egg
salt and pepper to taste
Instructions:
1. Add the can of black beans, garlic cloves, cilantro and onion into a food processor or blender. Process until finely chopped but still chunky.
2. Sprinkle in spices, salt, pepper and lime juice and pulse until incorporated into the black bean mixture.
3. Once combined, transfer the seasoned black bean mixture into a bowl and add in the remaining ingredients. The consistency should be moist enough to form into burger-shaped patties.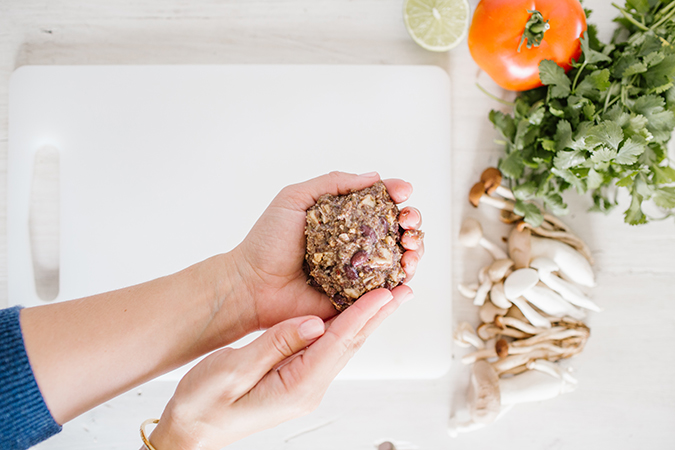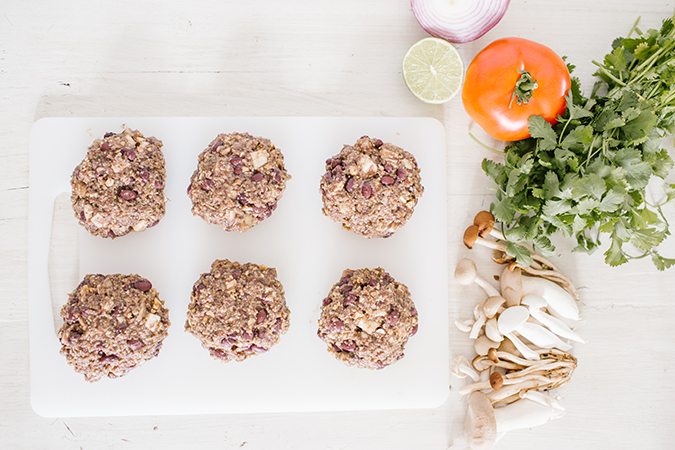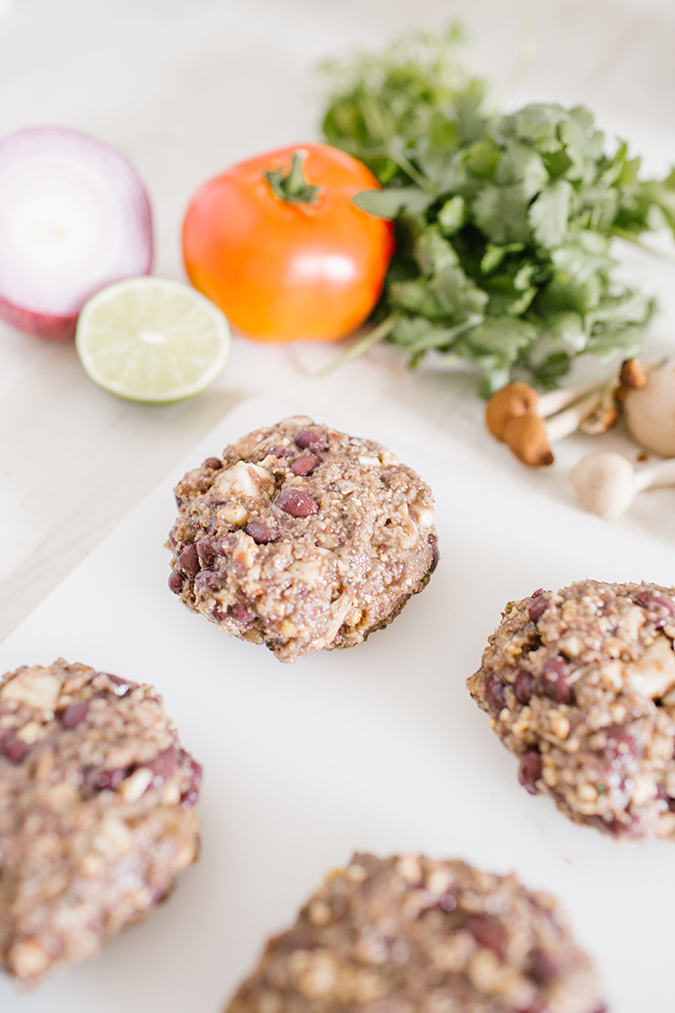 4. Grill the patties long enough so that each side is thoroughly browned and even a little crispy. You want to make sure that they're fully cooked since they have raw egg inside.
5. Serve on a bun or wrapped in lettuce with your choice of toppings. We stacked ours with avocado, onion, and tomato with some delicious sweet potato chips on the side. If you're craving French fries, this recipe is delicious.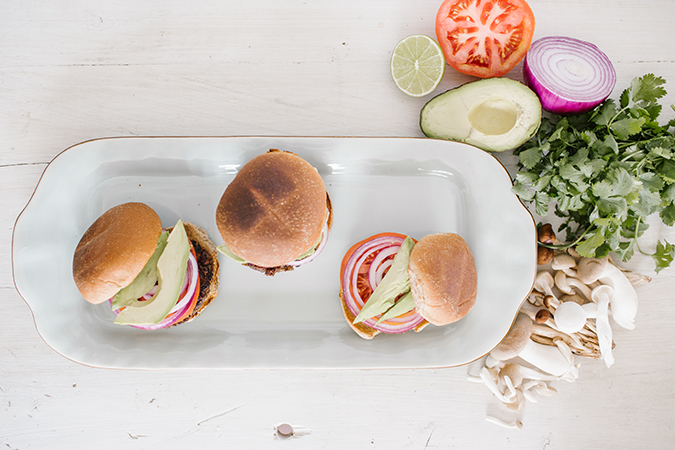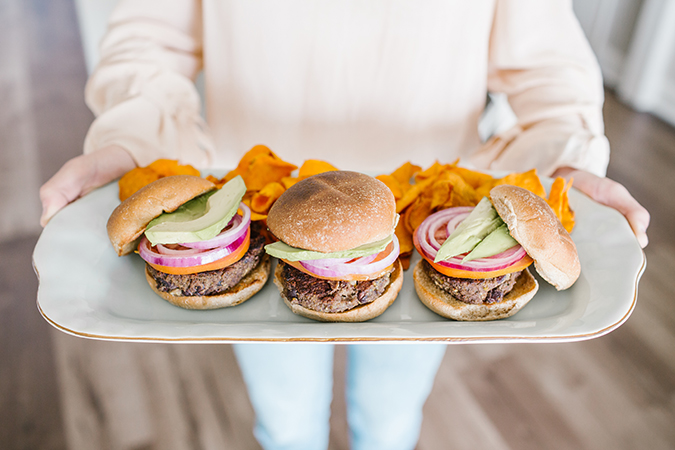 These burgers make great weekday meals but can also be so much fun to serve up at a BBQ or potluck.
Will you be giving this recipe a try?
Let me know if you do in the comments!
xo
Jessi
Team LC
P.S. Here are some of our favorite recipes for your future meatless Mondays:
Recipe Box: Nutritionist-Approved Meatless Monday Meal Ideas
Recipe Box: More Meatless Monday Meal Ideas
Good Eats: Grilled Avocado Salad with Green Goddess Dressing
Recipe Box: Spiralized Sweet Potato Nests with Baked Eggs
Recipe Box: Homemade Vegan Sushi
Photos: Jessi Burrone for LaurenConrad.com
Affiliate links may have been used in this post.