Ladies Who Laptop: Chatting with Dana Renee Ashmore of Gratitude Collaborative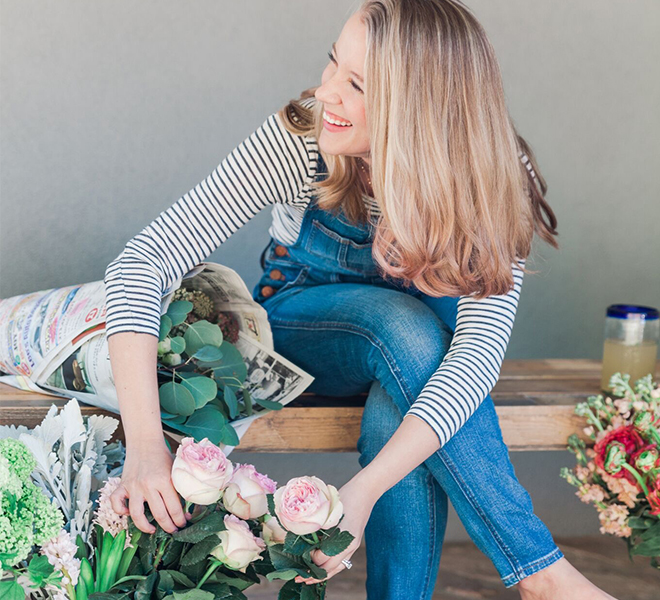 Hey ladies, it's Anna from Fash Boulevard again, bringing you another edition of my interview series, Ladies Who Laptop. This month's spotlight is one empowering lady. From TV producer to business owner to philanthropist to new mom, Dana Renee Ashmore is one busy gal. As the mastermind behind Gratitude Collaborative, a company that has perfected the art of giving gifts that give back, Dana has used her genius to aid gift givers with her hand-selected, expertly-crafted flower arrangements and gift boxes that feature high-end products from local artisans while also providing meals to children in need. Today, Dana opens up about the biggest lesson she has learned as a business owner, a major misconception people have about small businesses, and her one-of-kind insight into being a successful boss lady. Let's dive in…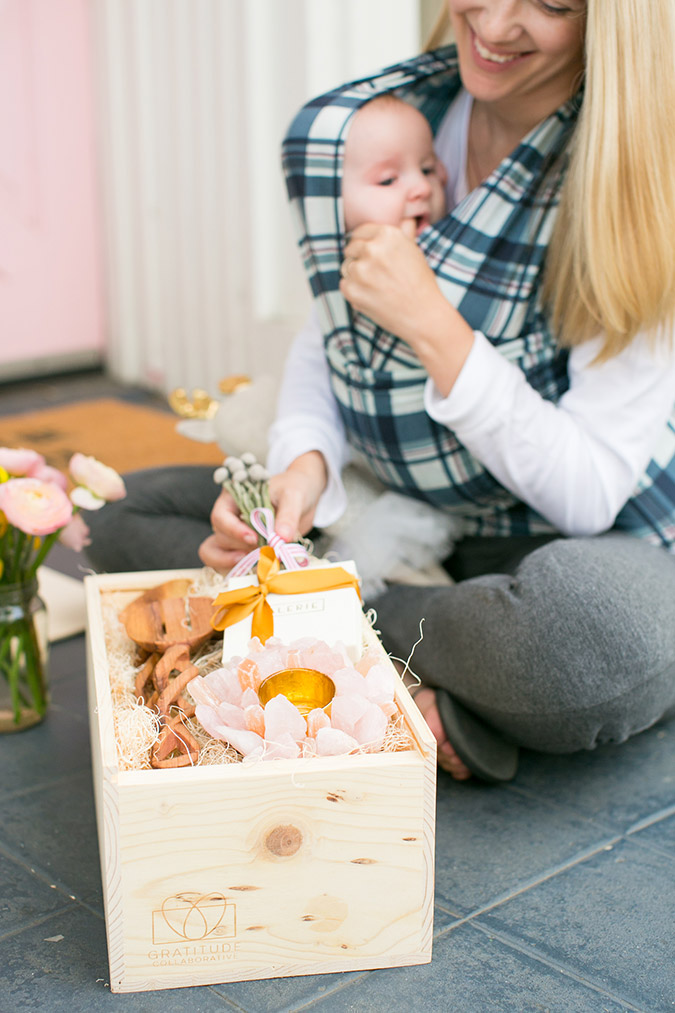 How would you describe Gratitude Collaborative to readers who aren't familiar with it?
We are a one-stop gifting company that does both corporate gifting and sells curated, seasonal gift boxes for anyone looking for the perfect present to send to someone. The proceeds from all of our boxes go to providing meals to hungry kids in the U.S. Our goal is to make it easy for you to buy a gift that's thoughtful and truly keeps giving to those in need.


Let's start from the beginning.  How did you transition from being a film and television producer into running your own company?
I haven't—I'm still producing and doing Gratitude. When I launched Gratitude Collaborative, our production company was between projects and I wanted to use that little bit of down time to find a way to give back. For the few years prior to that, I had been creating gift boxes whenever our production company needed to send them, and people were always asking me where we had ordered them. They were surprised when I said I made them myself. So I thought since I had some down time, I could put my skill for creating gift boxes out there and see if I could sell the gifts online and give the proceeds back to charity. Surprisingly, they really took off.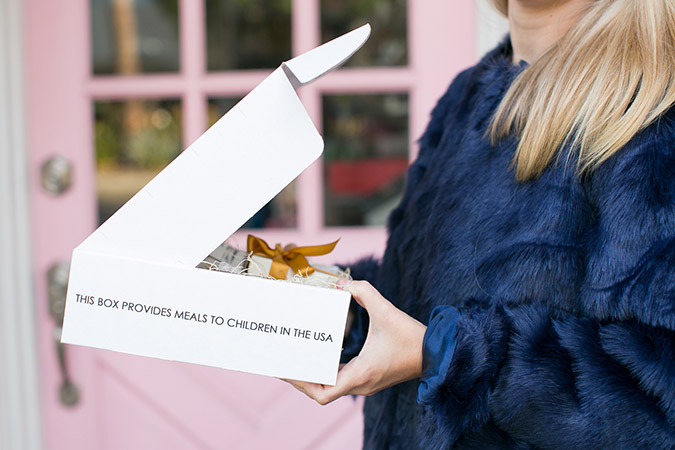 Gratitude Collaborative is all about gifts that give back. How did you decide what charity you wanted the proceeds to go to?
Nearly 49 million Americans struggle with hunger. Many are working families and children. So every quarter we divide our proceeds from the gift boxes amongst several local and national charities that help feed kids in the USA. We try to find organizations that we know and trust, so if anyone ever knows of charities that need help feeding kids, we are always looking and would love to help!


Tell us a little about the process of selecting which products you include in each themed gift box.
At first it was brands that I used and loved, and then it was word of mouth. We really try to seek out new vendors and artists that are up-and-coming and may not be well known yet, along with a few old favorite brands, too. We have brands that we won't stop selling—basically, brands that we can't live without.


What is your favorite part of owning your own company?
Every day it's something new. Getting to know people that own their own brands and create products is truly inspiring.  Small business owners are so supportive of each other. Finding new people to work with and finding ways to collaborate and give back is the reason I will keep doing it!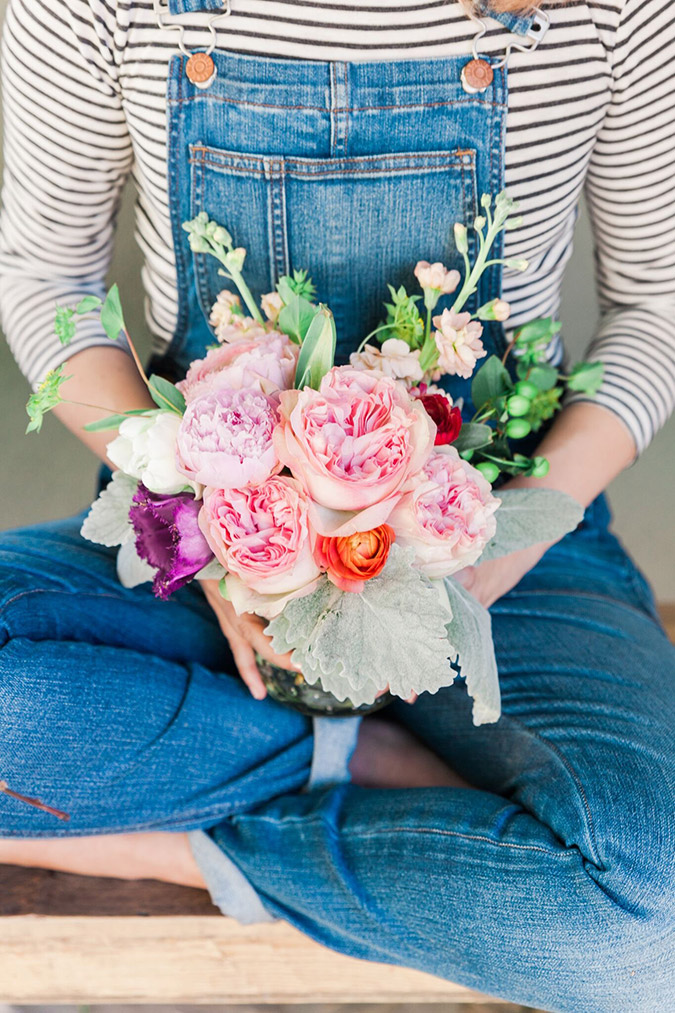 We are huge fans of your Instagram. Do you have any tips or tricks for achieving an aesthetically awesome Instagram page?
Oh man, thanks! Instagram is a full-time job in itself! It's funny because I find myself asking so many other Instagrammers for their tips and how they can keep up with it. I take about 50 photos of everything I post and then post the best quality one. I also think being consistent with how you edit them, and steady content helps! I always brighten and pull up the color and highlights in every photo, and it seems to keep them all looking similar.


What do you think has been the most important part of your brand strategy and your key to success?
Our branding strategy was ultimately to incorporate a charitable aspect into the brand, and to make sure every gift we sold gave back.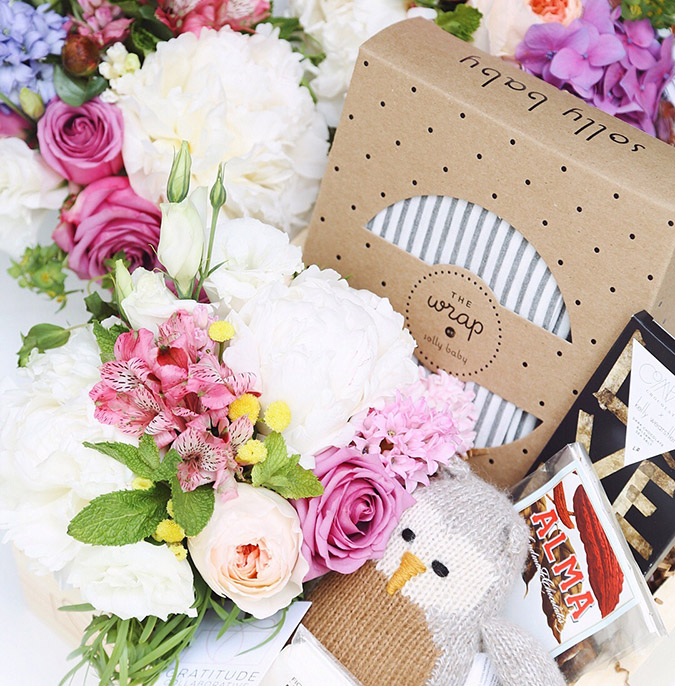 I know this will be difficult to answer and for that, I apologize in advance: Can you share with us your favorite gift box currently available?
The Solly baby new mom box: I just love Solly Baby—anyone that has a baby needs a Solly wrap. Not only are the owner and people that work for this company just magical, but I have loved being able to cuddle with my little guy thanks to this wrap.


The sale of each Gratitude Collaborative box provides meals to those in need. Can you share a little bit about the impact that you've had since launching your company?
Since we started Gratitude Collaborative two years ago, we have provided over 40,000 meals to kids in the USA, and we have also sponsored after-school programs, provided meals for veterans, and have helped out other organizations. We hope that we can help many more people in the future.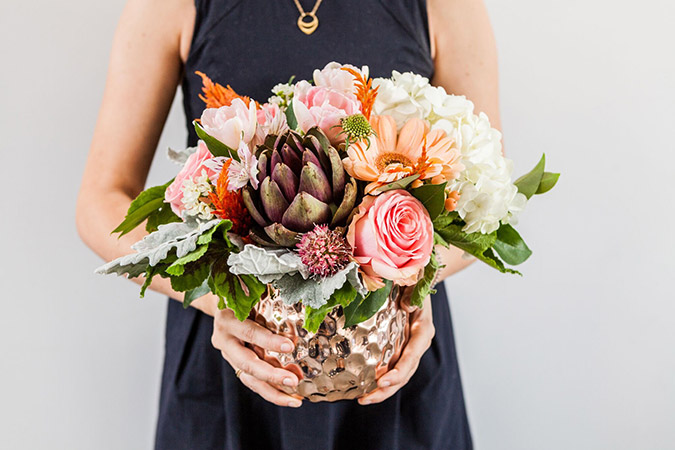 You have collaborated with some amazing brands like Little Market, Solly Baby & Oh Joy! on gift boxes. What's your favorite part about doing collaborations?
All of it actually! It's in our name, right?! But seriously, to be able to collaborate with the companies listed above and the ones we're working with now is something I still can't believe. It's my favorite part of what I get to do. I have had the opportunity to meet some amazing business owners and see how hard they work to do what they do.


What's one of the biggest lessons you've learned since launching your own company?
No one will care as much about your company as you will. It's hard to find help and I've been so lucky when it has come to hiring people. But it's really hard to find people that care about the details.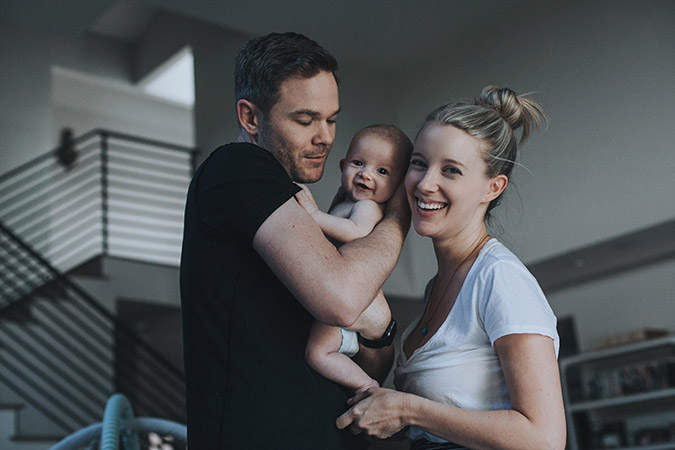 You and your husband, actor Shawn Ashmore, recently welcomed a beautiful baby boy. How has it been juggling motherhood and business owner?
Hahahaha… Oh man, no such thing! If I am being honest I would say that I have failed at juggling. I've never been a "no" person. I have always felt I could do everything, and now I can no longer do the basics. I give a huge pat on the back to mothers who own businesses. I have never given them enough credit. But it's hard! I can barely shower once a week, so getting back to emails has been the hardest. People often think small businesses are like Amazon, and we have people just running around doing all the work. I still make all the flowers, we split up deliveries—my husband even makes some of them. We really all wear many, many hats. So now having a baby, I hope to get to my emails by midnight… If I'm lucky!


What's your favorite part about motherhood?
I didn't realize how much I could really love until now. My heart breaks when my baby is in pain, and my heart melts when he's happy. I'm not a sappy person at all, but I cry so much more now (it could be the lack of sleep!). He makes me a better person. I am learning that I have NO control over anything, and I just have to be okay with it!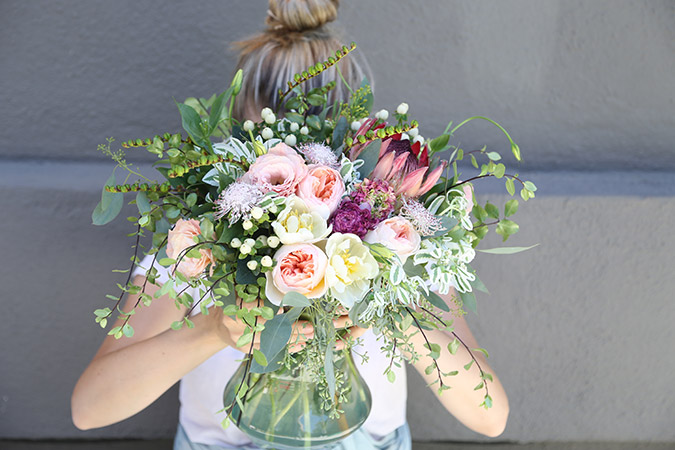 Gratitude Collaborative also offers gorgeous flower arrangements. What are some of your favorite flowers?
I love Protea, Silver Brunia, and Yarrow.


What advice would you give to young entrepreneurs who want to follow their dreams and start their own company?
Just jump right in and be okay with your company changing and evolving. It's hard work, owning your own company. You have to put love into it and also give it time to see where it fits in. I didn't think people would find us and like what we were doing. I just put my product out there and kept trying new things, and hoped people would give us a shot. I also couldn't have done it without the support of a lot of other people. I have made some amazing friends since starting Gratitude, and we all seek to lift each other up and help each other when we can't figure something out. Even if there is another company that is doing something similar to what you do, know that it doesn't have to be a competition. Don't be afraid to ask each other questions—you may find ways to help each other. There is always room for everyone to succeed!


Words to live by?
Slow down and enjoy!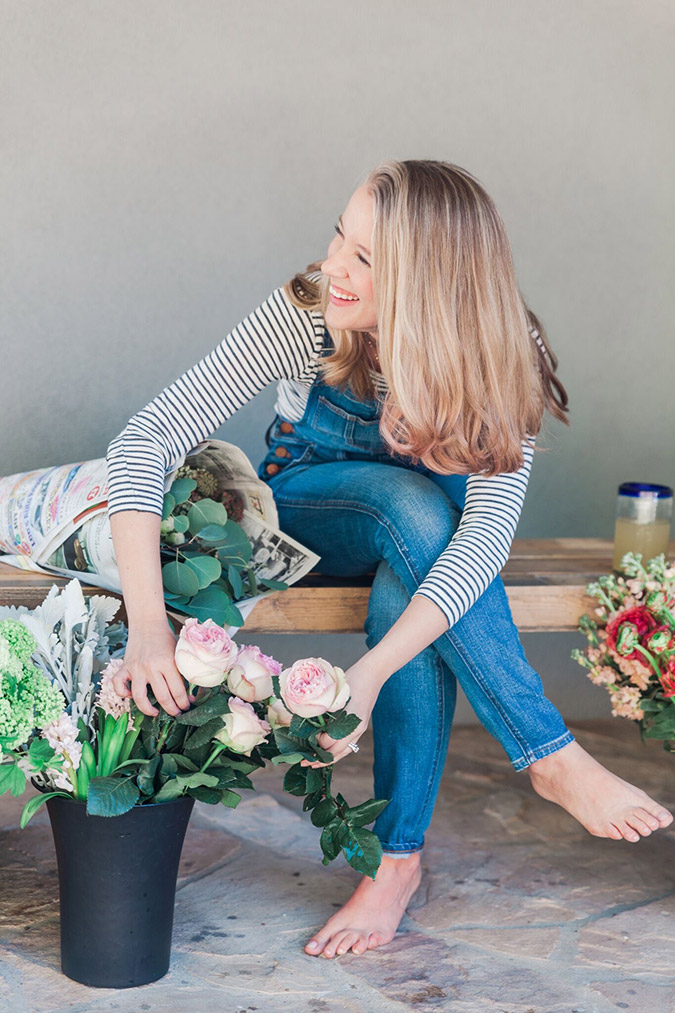 Who would you like to see me interview for my next Ladies Who Laptop?


Affiliate links may have been used in this post.