Wedding Bells: 5 Engagement Ring Trends That Will Stand the Test of Time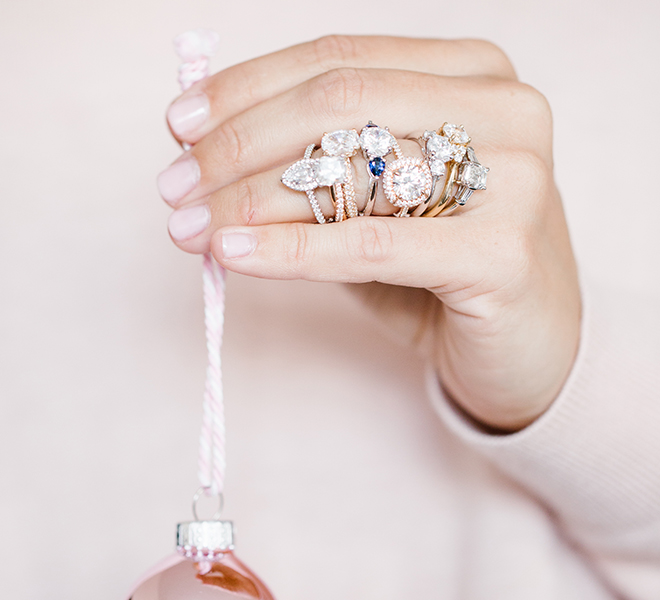 This post is sponsored by JamesAllen.com, the website we recommend to all of our friends for engagement ring shopping. Thank you so much for supporting the brands that support LC.com!
We know we're not the only ones who sometimes try on half the clothes hanging in our closet before landing on an acceptable outfit. If you ever have trouble deciding what to wear to work in the morning, imagine the difficulty of trying to choose an engagement ring to wear on your finger for the rest of your life! Not only do you have the current season's trends to take into consideration, but you have to think about whether you'll still love your ring just as much 50 years from now (no pressure or anything…).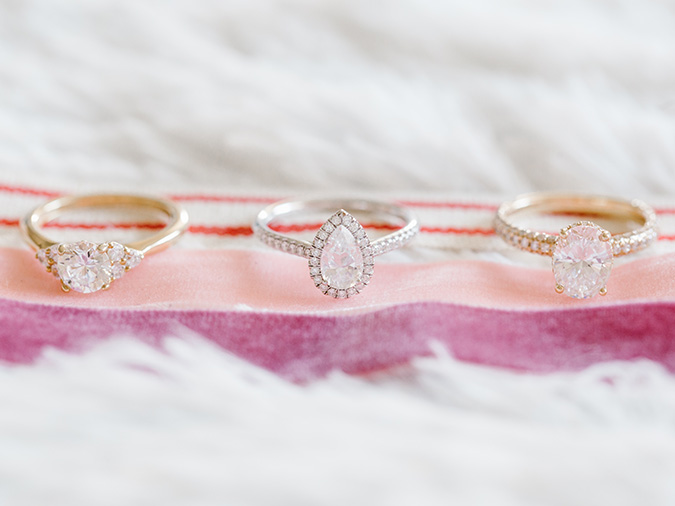 Being the lovers of fashion that we are, we understand the desire to stay on top of the latest trends and keep our clothing au courant. But as style savvy as you may be, we'd always recommend opting for an engagement ring that is more timeless than trendy. Fortunately, when it comes to engagement rings, classic doesn't have to mean boring. You can still find a design that speaks to your personal style while standing the test of time.
To help us illustrate this point, we partnered with our favorite online engagement ring retailer, JamesAllen.com, to share five current engagement ring trends that will become classics you'll want to wear forever. JamesAllen.com is the best place to browse for and buy an engagement ring for a few reasons. With JamesAllen.com, you can either browse through their inspiration gallery of hundreds of rings or design your dream ring from scratch right on their site. Plus, no matter what ring you end up choosing, your diamond is guaranteed to be conflict-free and you will save you up to 50 percent versus traditional retail prices, since everything is online. Now check out those timeless engagement ring trends below…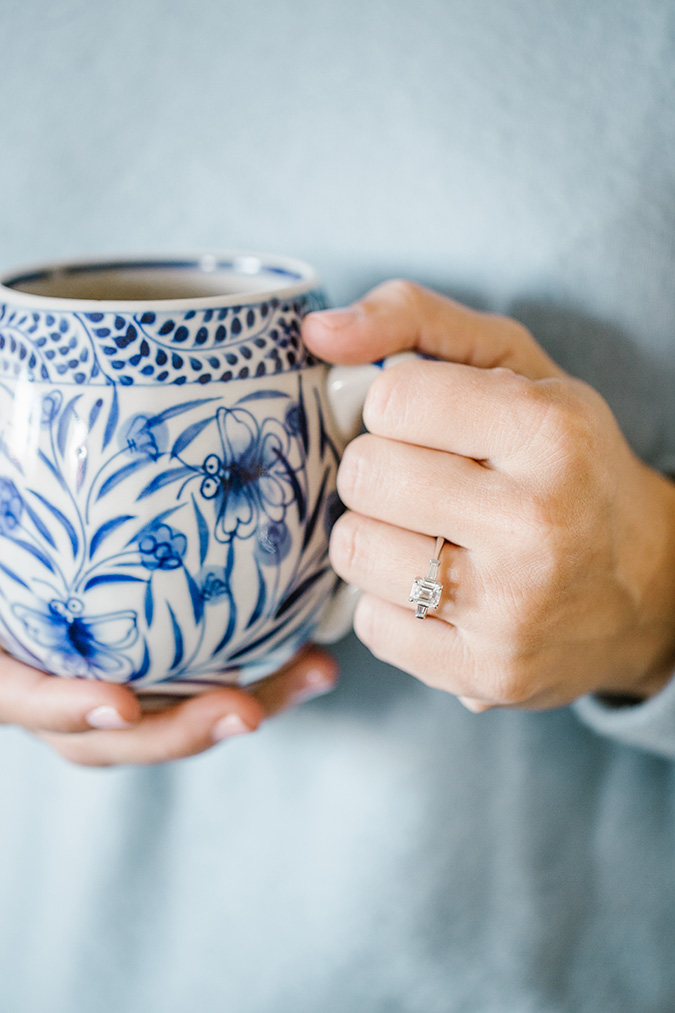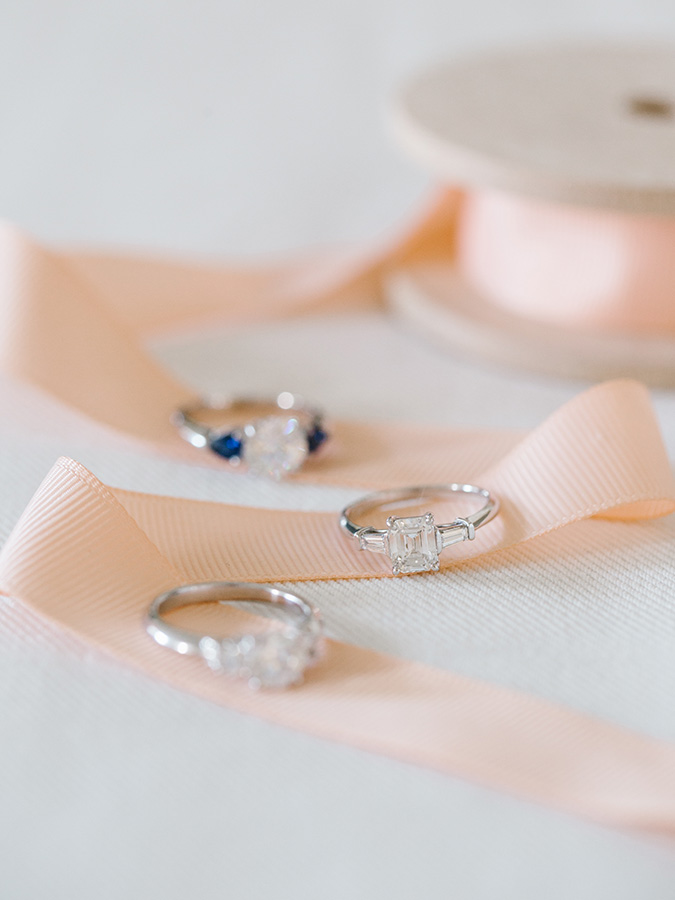 With another royal wedding in the works, three-stone settings like Miss Meghan Markle's engagement ring are already seeing a major resurgence. But while this setting is certainly in the spotlight as of late, that doesn't mean it will be disappearing anytime soon. It's always been a classic choice, perfect for anyone who wants a little more sparkle than a solitaire.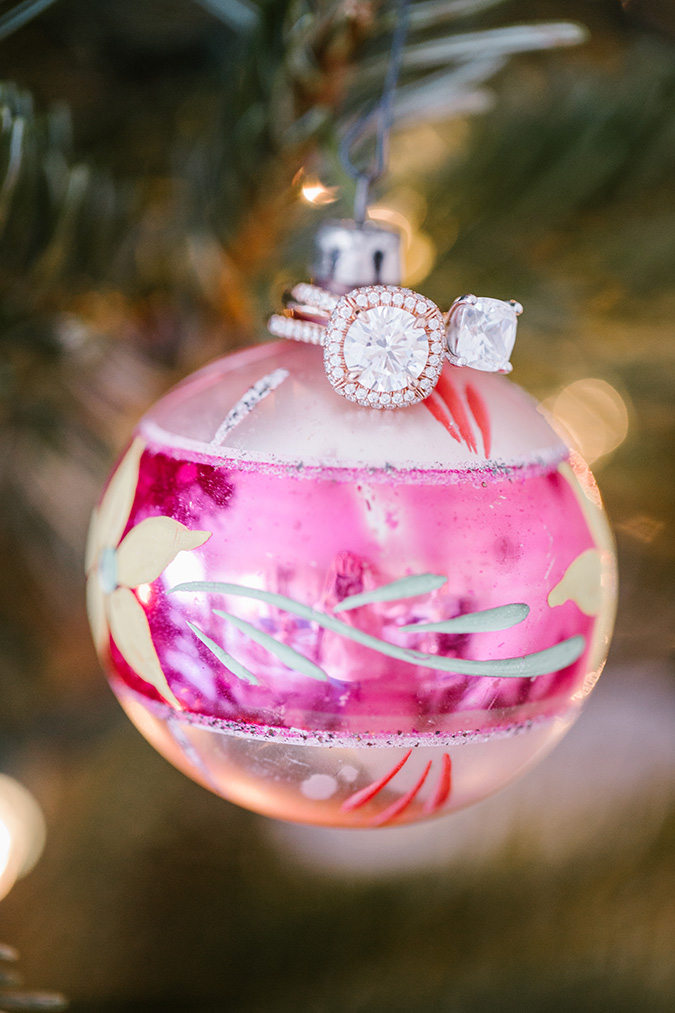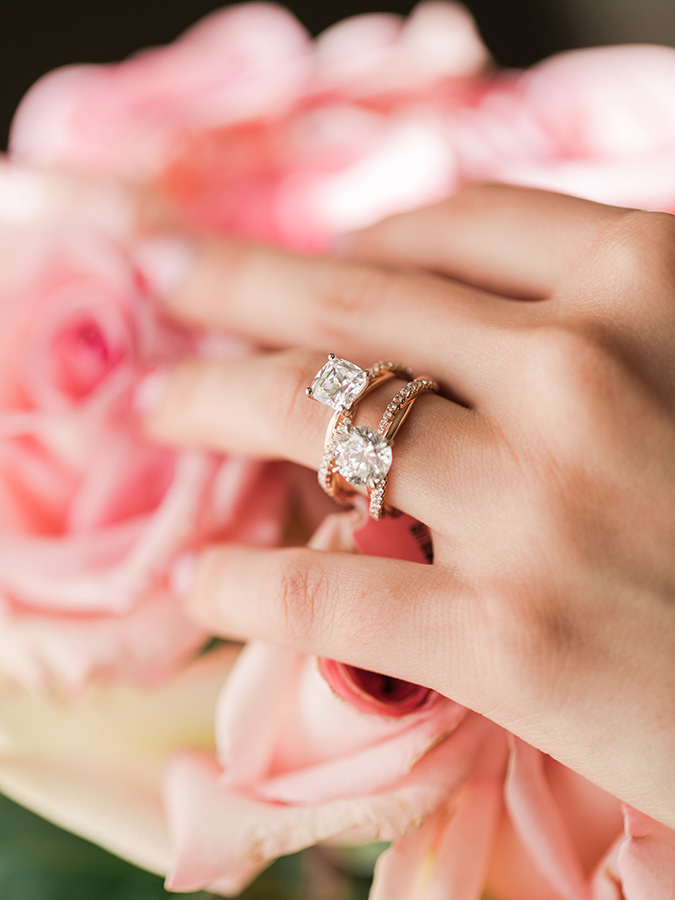 While platinum and white gold may be the most popular picks for engagement rings, rose gold is a forever favorite amongst Team LC (and our editor-in-chief in particular!). Opting for a simple setting in an unexpected metal like rose gold is a great way to make a style statement that is still subtle enough to stand the test of time.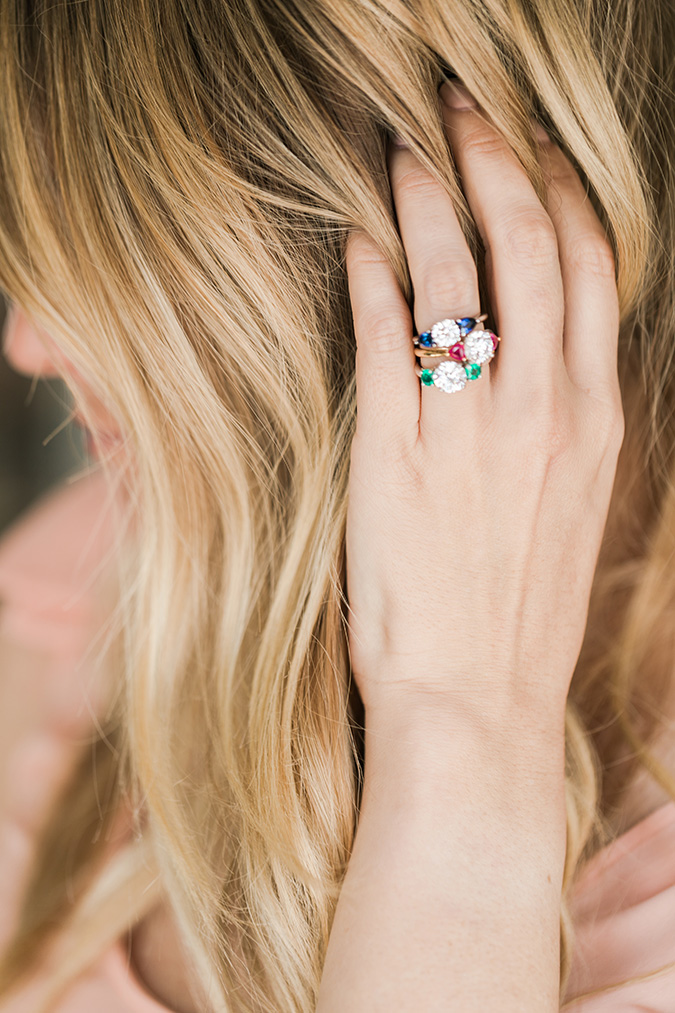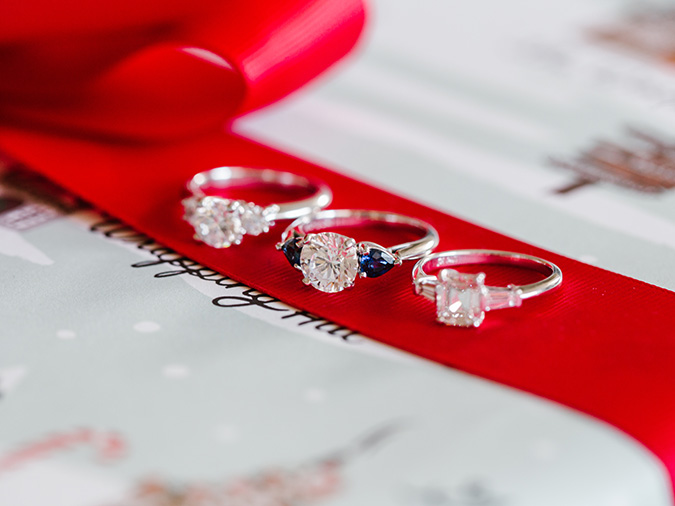 Once again, we have a royal wedding to thank for this ring trend! There was a time when diamonds were thought to be the only suitable choice for an engagement ring. But nowadays, women are opting to adorn their rings with all sorts of colored gemstones. If you want a timeless look but love a pop of color, we say go for it—this trend is here to stay.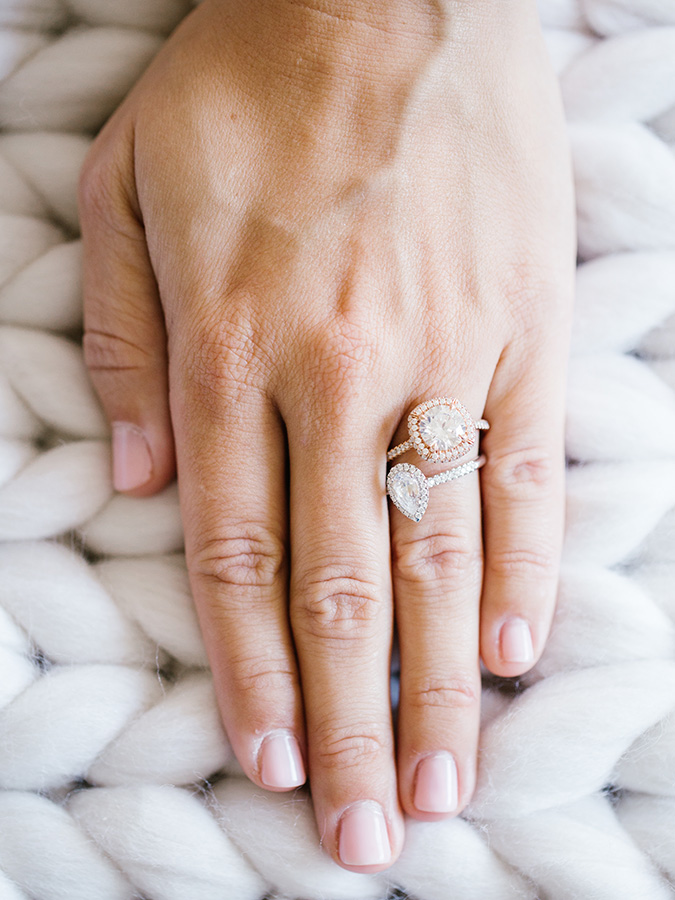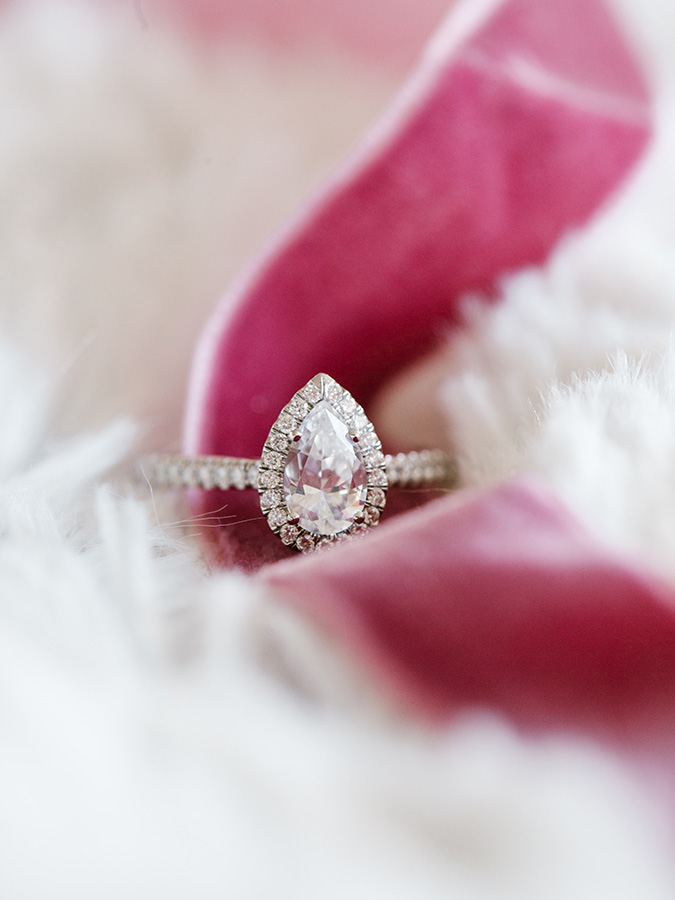 Halo settings have been hugely popular for several years now and it seems the trend is here to stay. The reason is simple—this setting makes your center stone appear larger and also has a vintage feel to it, making it truly timeless.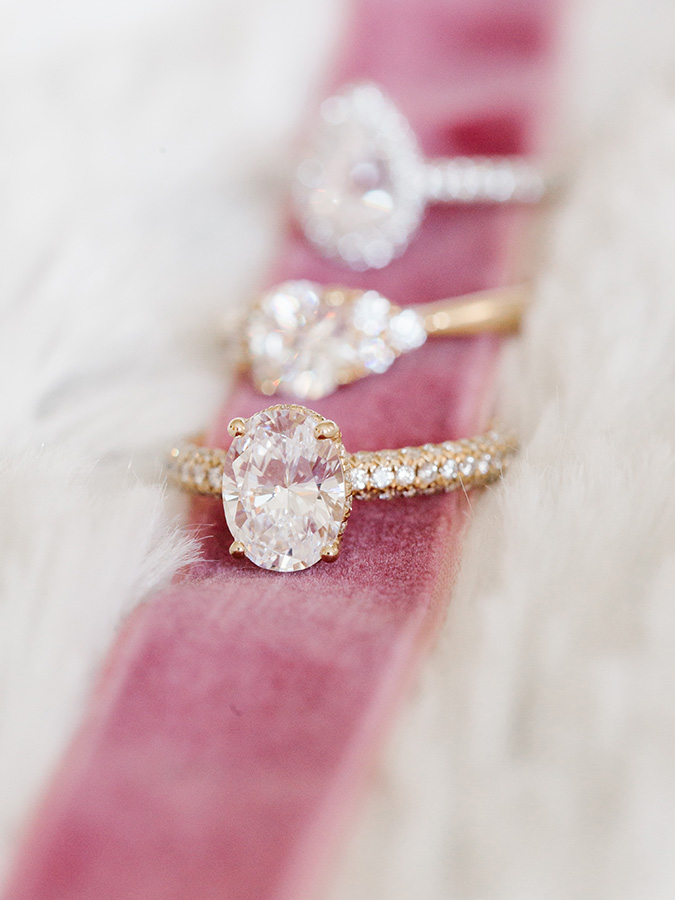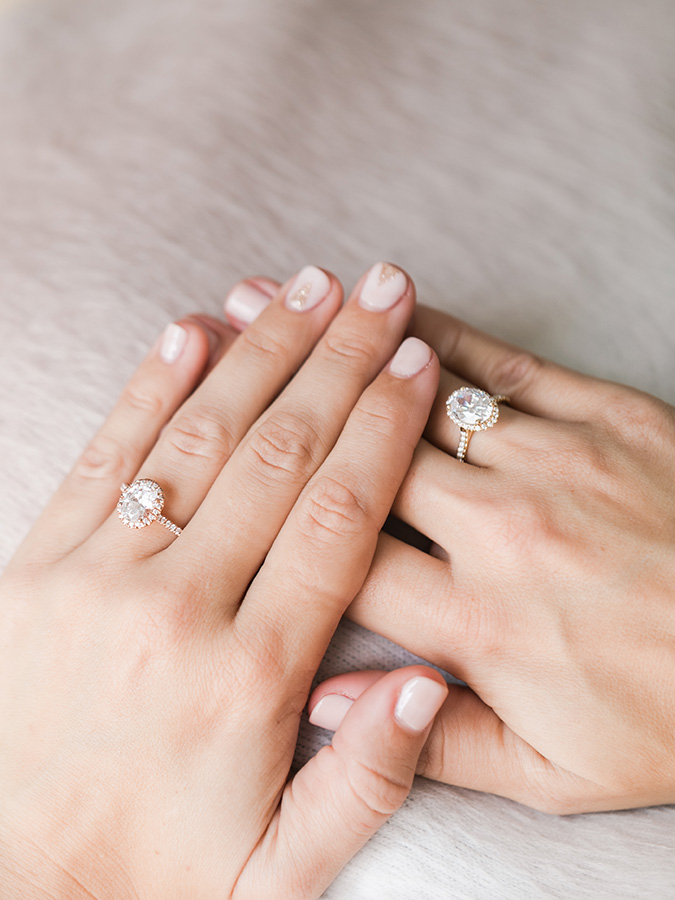 An oval cut diamond is a more fashion forward choice than a round cut stone, but it's not too trendy to the point where it will feel dated in a few years. We love how an oval diamond elongates your finger, and feels unexpected yet classic all at the same time.


Which one of these ring trends is your personal favorite?


Share your favorite in the comments below!


This post was proudly sponsored by…

Photos: Jessi Burrone for LaurenConrad.com
Affiliate links may have been used in this post.