Holiday Special: Pretty Pastel Gift Wrap, Two Ways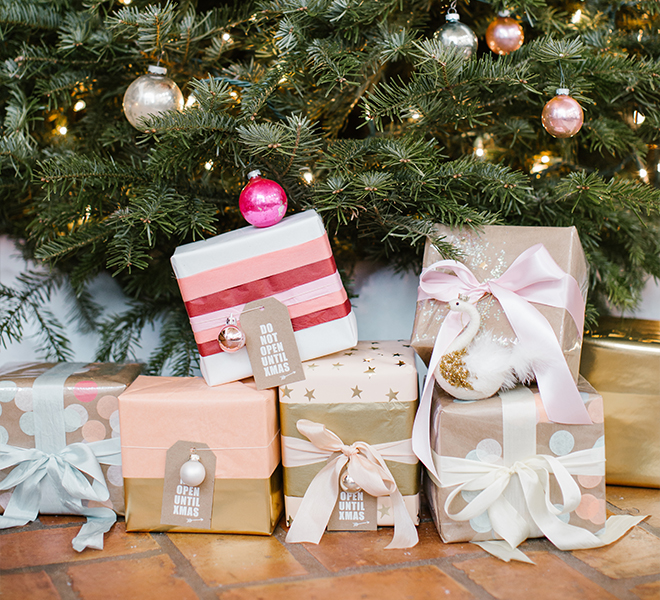 While some may shy away from the holiday gift-wrapping process each year, all of us here at Team LC relish in it. We love perfecting the corners on our gift wrap, color-coordinating our ribbon to our tree, and getting creative with gift toppers galore. In the past, we've wrapped with pinecones, velvet ribbon, and even a little tinsel here and there. But this year, we put our crafting caps on and came up with two inventive ideas: layered tissue paper gift-wrap and confetti cellophane gift-wrap.
Both of these ideas are a fun way to give your gifts a twist this year, and we can guarantee that the recipient will appreciate the handmade touch. Keep reading for the steps…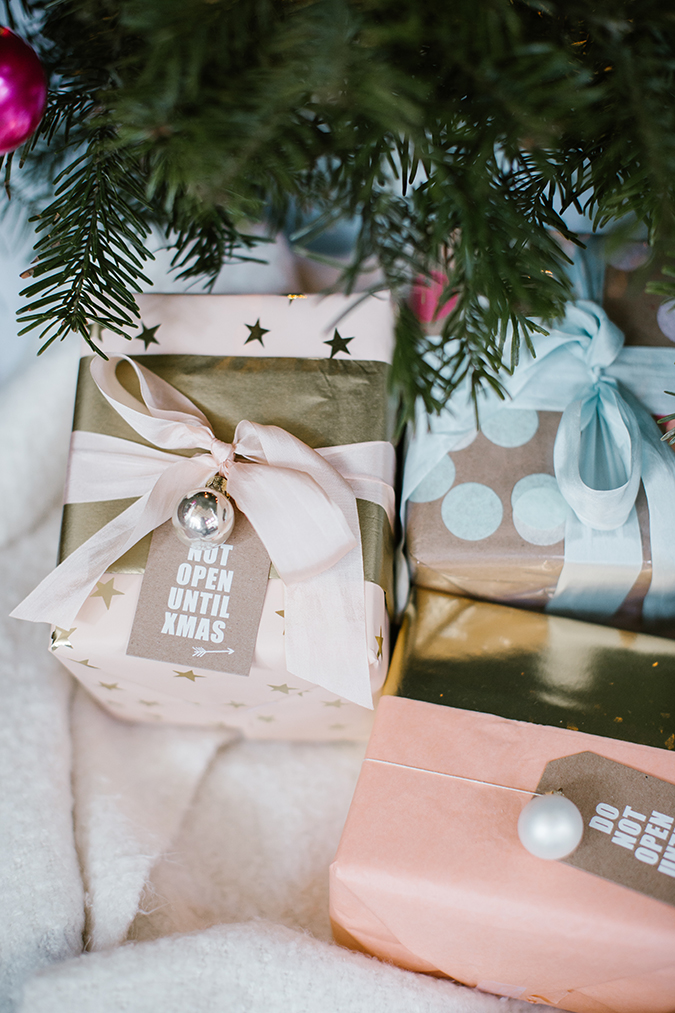 Layered Tissue Paper Gift Wrap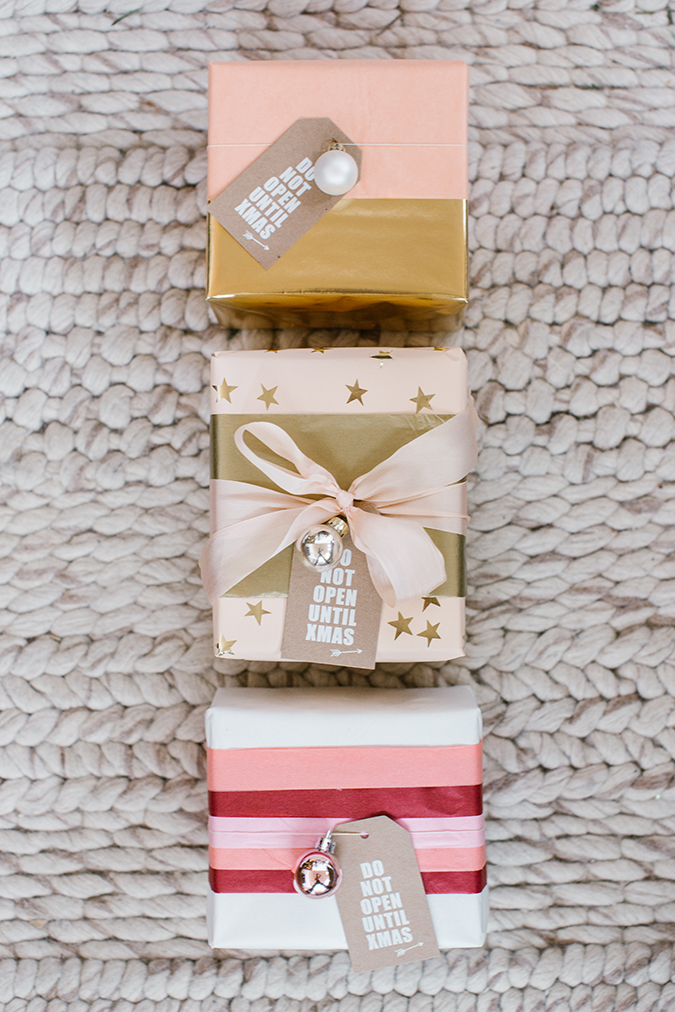 Here's What You Will Need:

tissue paper in your desired colors
scissors
tape
wrapping paper
ribbon of your desired color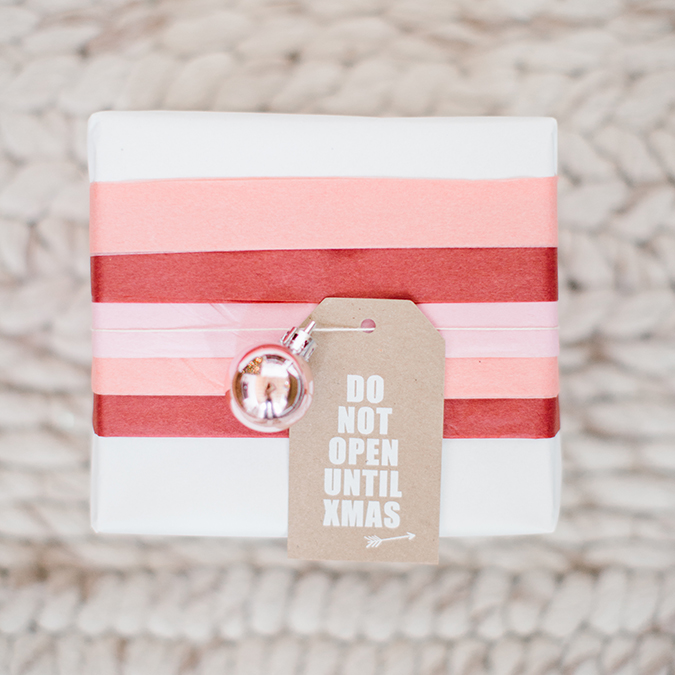 1. To create this ombré tissue belt effect, start by wrapping your gift in white tissue paper. Then, choose similar shades of one color of tissue paper (we went with reds and pinks) to make the "belt." Cut the tissue paper into bands, then wrap the bands around the middle of the gifts and tape them down on the bottom of the gift. Repeat this process going in order of dark to light colors, taping each one off at the bottom.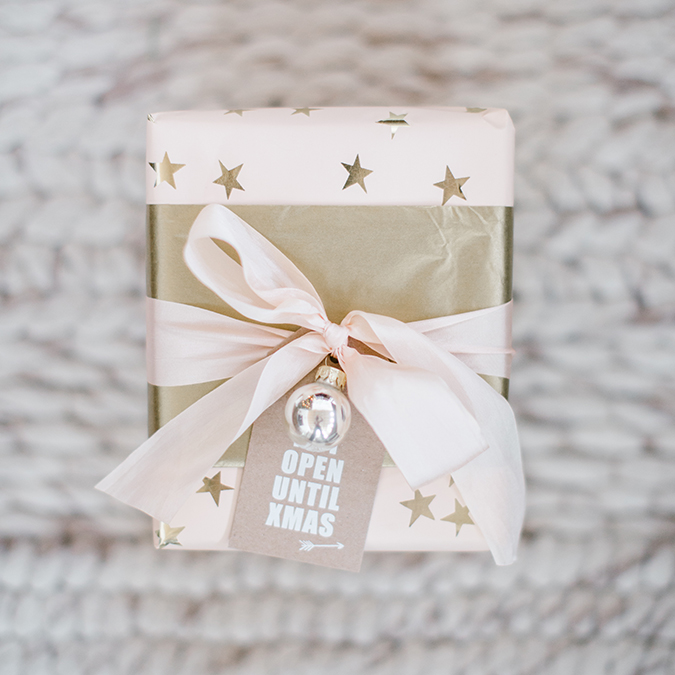 2. This gold belted gift is simple! Just wrap it in your favorite wrapping paper (we love this pink and gold star pattern) and cut a wide band of gold tissue paper. Wrap your gold band around your gift, and tie a ribbon down in the middle.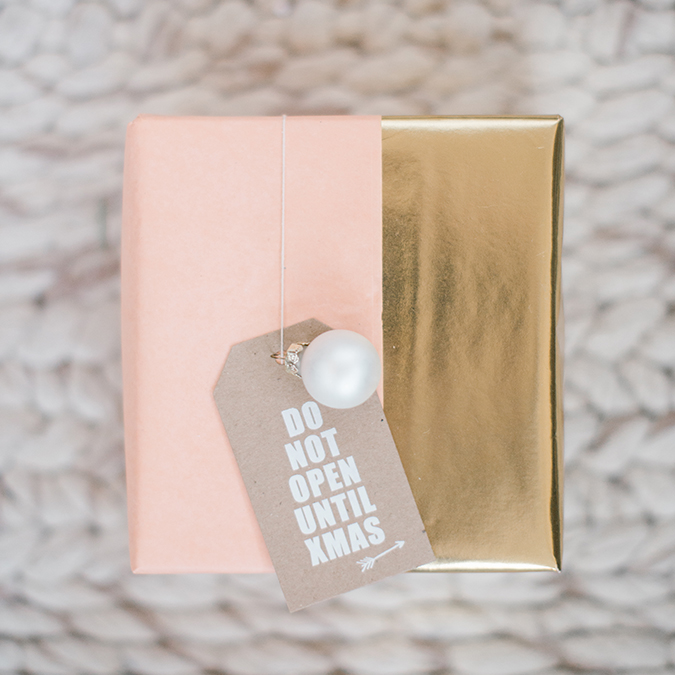 3. For this two-tone tissue paper effect, wrap your gift in gold wrapping paper, then use a piece of peach tissue paper to wrap the second half of the gift. Tie off with a simple piece of twine to left the color-block effect speak for itself!


Confetti Cellophane Gift Wrap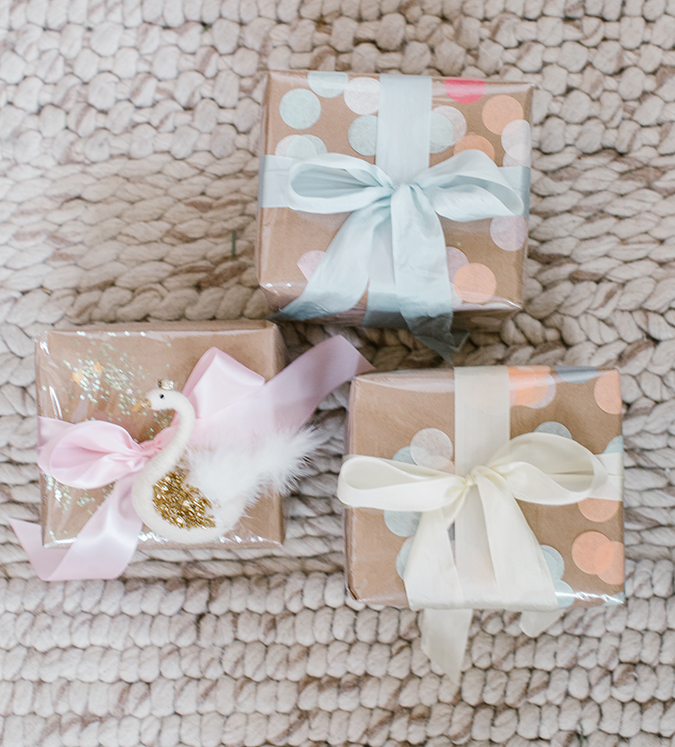 confetti or loose glitter (or, you can use a hole punch and tissue paper to make your own confetti)
cellophane
butcher paper
tape
scissors
ribbon of your desired color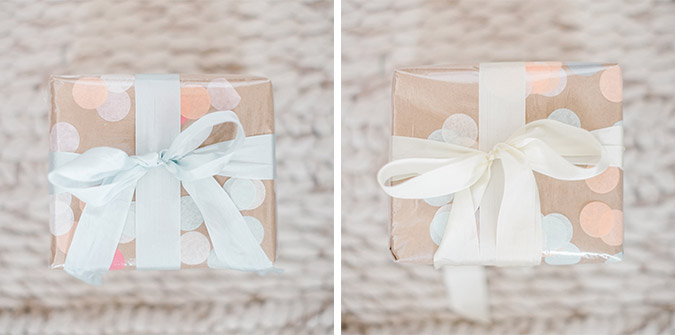 1. Begin by wrapping your gift with butcher paper. Then, cut a piece of cellophane large enough to wrap around the box. Place your gift face down in the center of the cellophane, and cut your cellophane in a cross formation, until your scissors meet the corners of your box.


2. Lift your box and sprinkle your confetti in the center of the cellophane (which will end up being the top of your gift when you're finished). Place the box back down on the cellophane, and wrap the "ends" of the cross over your gift one by one, and tape down to secure. Tip: Cut away excess cellophane as you go, to avoid creating too much bulk around your gift.


3. Turn your gift right side up, and give it a gentle shake to spread the confetti under the cellophane. Finish by wrapping with a silk ribbon.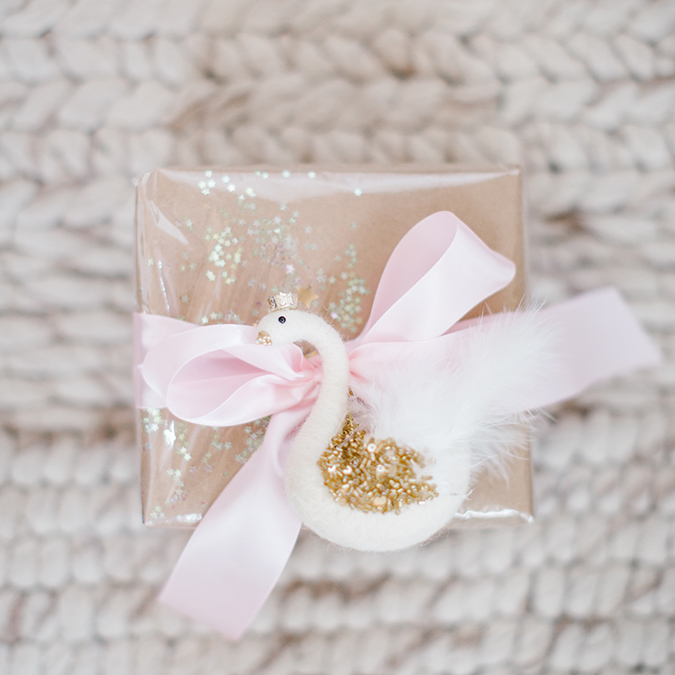 We used confetti for these gifts, and even experimented on one by using loose glitter. It turned out very whimsical, especially with this sweet LC Lauren Conrad ornament on top!


Which of these gift-wrap ideas will you use on your gifts this year?


We love both of them equally! And, they're pretty simple too.


Photos: Jessi Burrone for LaurenConrad.com
Affiliate links may have been used in this post.