Lovely Libations: Pumpkin Spice Nut Milk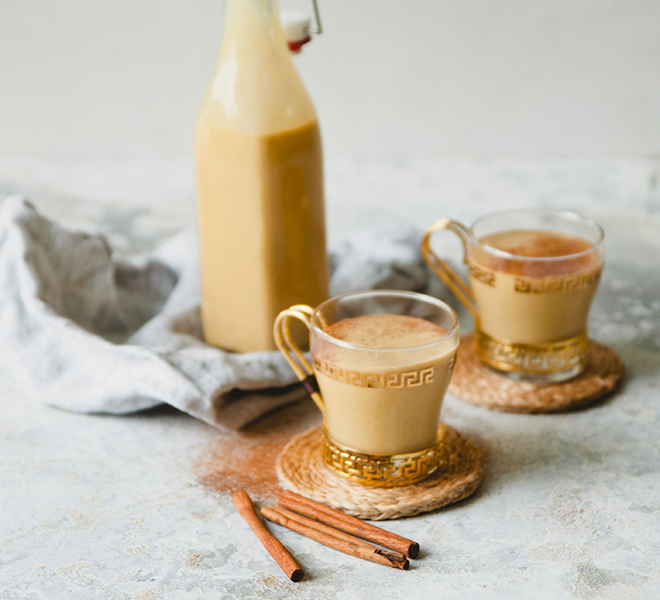 This recipe comes to us from the duo behind Sweet Laurel. Claire (our friend and contributor from The Kitchy Kitchen) and Laurel use organic, grain-free, dairy-free, and refined sugar-free ingredients to make healthy and delicious treats and drinks like the pumpkin almond milk that they're sharing with us today…


Did someone say dairy-free and delicious? Our Sweet Laurel pumpkin nut milk is the best way to usher in the holidays, and the closest thing to a healthy, vegan egg nog we've ever tasted. It's no surprise that most menus this time of year are filled with less than healthy ingredients. Luckily, we've nailed down a recipe that will satisfy your seasonal beverage cravings with a little bit of that pumpkin spice we all know and love. Thick, creamy and delightful in a festive way, look forward to love at first sip when you dive into this homemade pumpkin nut milk. Keep scrolling to see just how simple this recipe is to recreate in your own kitchen…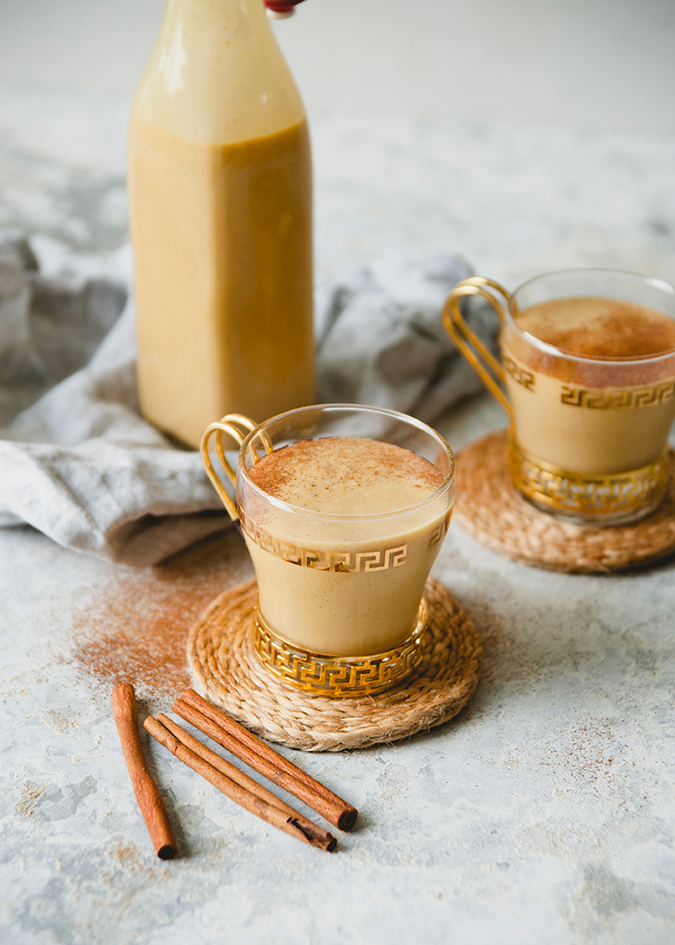 2 cups almonds, cashews or pecans
6 cups filtered water, divided
4 dates, pitted
½ cup cooked pumpkin, sweet potato or butternut squash, puréed
1 teaspoon cinnamon
½ teaspoon vanilla extract
½ teaspoon nutmeg
½ teaspoon ginger
¼ teaspoon cloves
pinch of salt


1. Place nuts in a large bowl and soak in 4 cups of filtered water. For almonds and pecans, soak for 6-7 hours. For cashews, soak for at least 2 hours. After soaking time is up, empty soaking liquid from the bowl.


2. Place soaked nuts in a high-powered blender with remaining 4 cups of water, dates, pumpkin, squash or sweet potato, vanilla extract and spices. Blend on high speed for 2-3 three minutes, until mixture is thoroughly puréed.


3. Set a bowl on the counter, then using a nut milk bag or cheesecloth, strain puréed mixture into a bowl. Using both hands, squeeze the excess liquid from the nut milk bag or cheese cloth into the bowl.


4. Cover milk or place in an air tight container and store in refrigerator for up to 3 days. Enjoy!


*If you are allergic to nuts, sub hemp seeds. No soaking is required, just place 2 cups of hemp seeds in 6 cups of water, and continue with the recipe.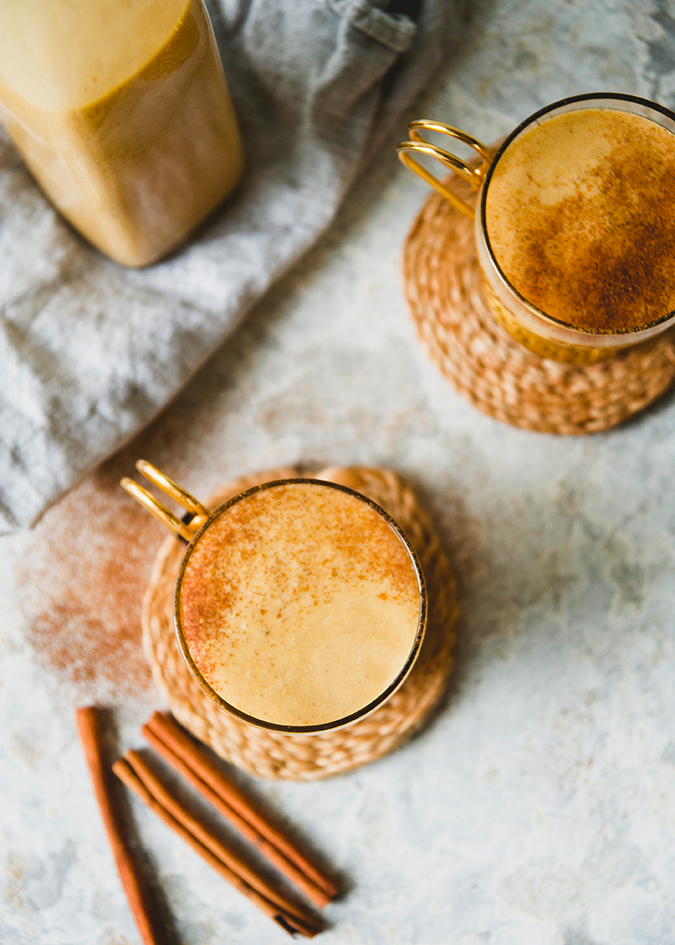 Catch us sipping on this delicious pumpkin nut milk all season long!


Will you be trying this dairy-free pumpkin nut milk?


Let me know if you do in the comments!


Affiliate links may have been used in this post.