Edible Obsession: Baked Pear Pastries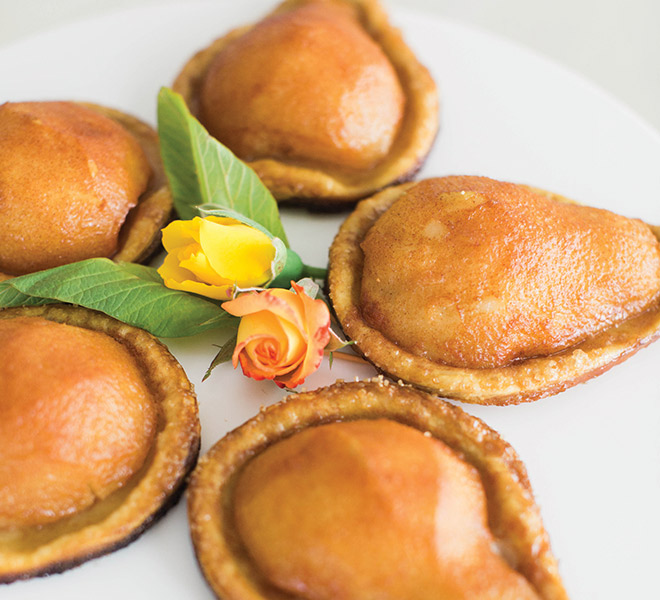 Entertaining season is officially upon us. For some that means planning an elaborate menu for a dinner party, hosting Thanksgiving at your house for the first time, or looking for the perfect recipe to bring to a Friendsgiving potluck. I don't know about you, but I think that the holiday season brings out the best bakers and cooks in all of us (even if you're an amateur). I'm always willing to try out new recipes while incorporating a few of my traditional favorites into the mix as well.
When it comes to my go-to autumn dessert, I usually opt for a classic apple pie. Seriously, I love apple pie so much that I served it at my wedding. However, I'm happy to say that today's Edible Obsession has had me reconsidering my old ways with some new fall flavors. I need to thank our LaurenConrad.com baker, Lauren Lowstan, for introducing me to these sweet sliced pears wrapped in pastry dough. Talk about a photogenic dessert! I'm happy to say that they're just as delicious as they are pretty. Keep scrolling to snag the recipe because trust me, you'll want to keep it on hand all season long…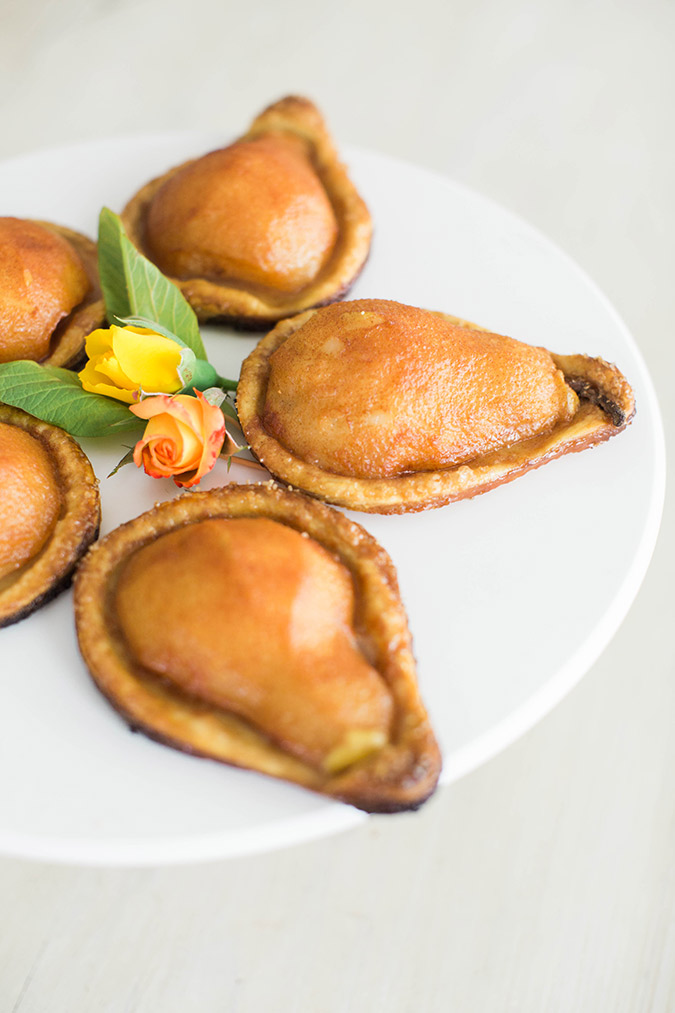 3 pears
1 sheet puff pastry
¼ cup granulated sugar
2 teaspoons cinnamon
2 tablespoons coconut or turbinado sugar
1 egg
1 tablespoon water


1. Take 1 sheet of puff pastry out of the freezer. Let it thaw (rolled up) on your counter.


2. Line a baking sheet with parchment paper and spray the paper with baking spray.


3. Preheat your oven to 425 degrees.


4. Cut each pear in half and scoop the seeds out. Set the halves aside.


5. Once your pastry is no longer frozen, unroll it onto your work surface.


6. Place one half of a pear onto the puff pastry and draw an outline with a paring knife. I made mine about ¼-inch larger than the actual pear itself.


7. Repeat until you have 6 pear-sized pieces of puff pastry and place them onto your sprayed and lined baking sheet.


8. In a small bowl, whisk the egg and water until foamy. Lightly brush the tops of each puff pastry piece.


9. In a small bowl, combine the granulated sugar and cinnamon. Sprinkle both sides of every pear half with the cinnamon sugar mixture.


10. Place the pears on top of the puff pastry, cut side down.


11. Sprinkle the outer edge of the puff pastry with the coconut/turbinado sugar. This gives it a nice brown crunch to the edges.


12. Bake in your preheated oven for about 15 minutes. Check to see if the outer edges of the pastry are a nice golden brown and the juices from the pear are starting to bubble. If not, bake a few minutes longer. Be careful because the outer edges of the pastry can burn easily at such a high temperature. (Don't worry if the sugar from the pears starts to drip down, caramelize and burn onto the parchment. It might make the bottoms of your pastry a little dark, but it's bound to happen at such a high temp!)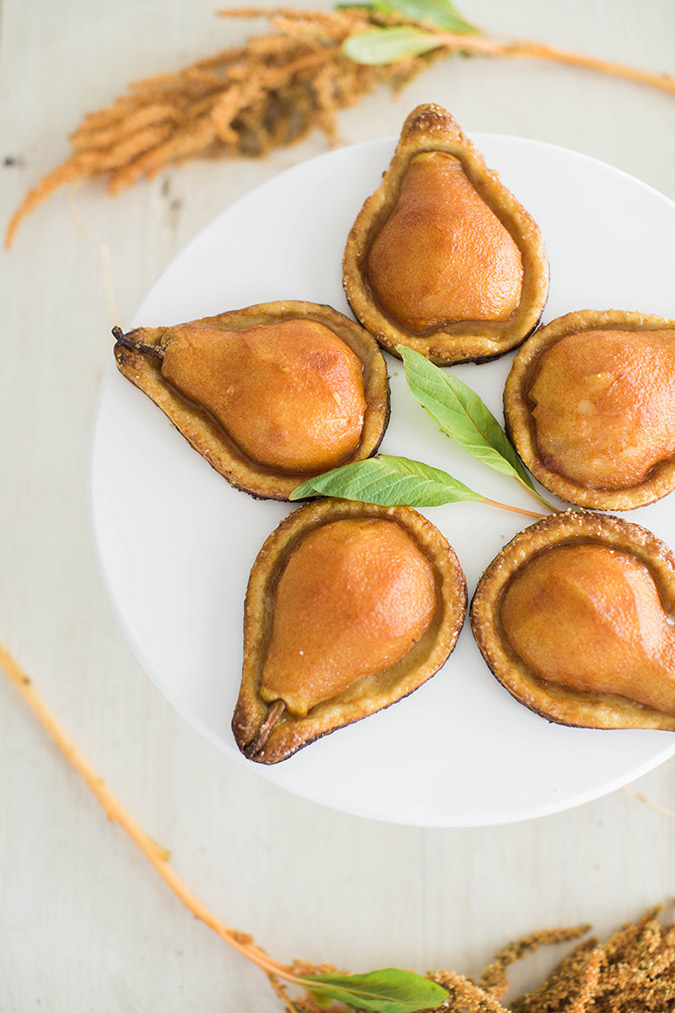 How cute would these sliced pears look adorning each plate on Thanksgiving?


Will you be whipping up these pretty little pears?


Let me know if you do in the comments!


Affiliate links may have been used in this post.