We've all been there. Every night, we tell ourselves we'll get up just a few minutes earlier in the morning, ready to hop out of bed and prepare a healthy breakfast. Unfortunately, our snooze button often gets the best of us, and we find ourselves running out the door with a protein bar in hand. While protein bars have their place, it's always nice to find new, healthy recipes for your busy weekday mornings. Today, we're sharing one of our favorites…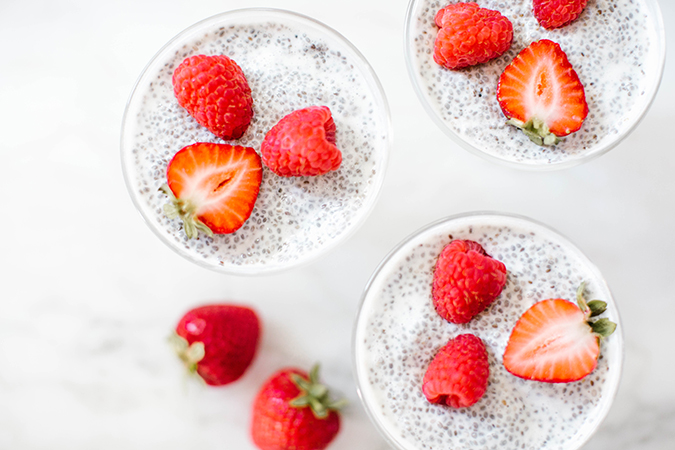 This Chia Seed Pudding is the perfect addition to your busy mornings. It's quick, simple and packed full of delicious nutrition. Want to try it for yourself? See the recipe below, then tell us how you like it in the comments!
Strawberry-Raspberry Vanilla Chia Seed Pudding
Ingredients: 
Makes 4 servings

1 cup vanilla almond milk
2 Tbsp chia seeds
1 Tbsp Greek yogurt
½ cup raspberries + ¼ cup raspberries for topping
½ cup strawberries + ¼ cup strawberries for topping
1 teaspoon vanilla extract
3 Tbsp coconut shreds (optional)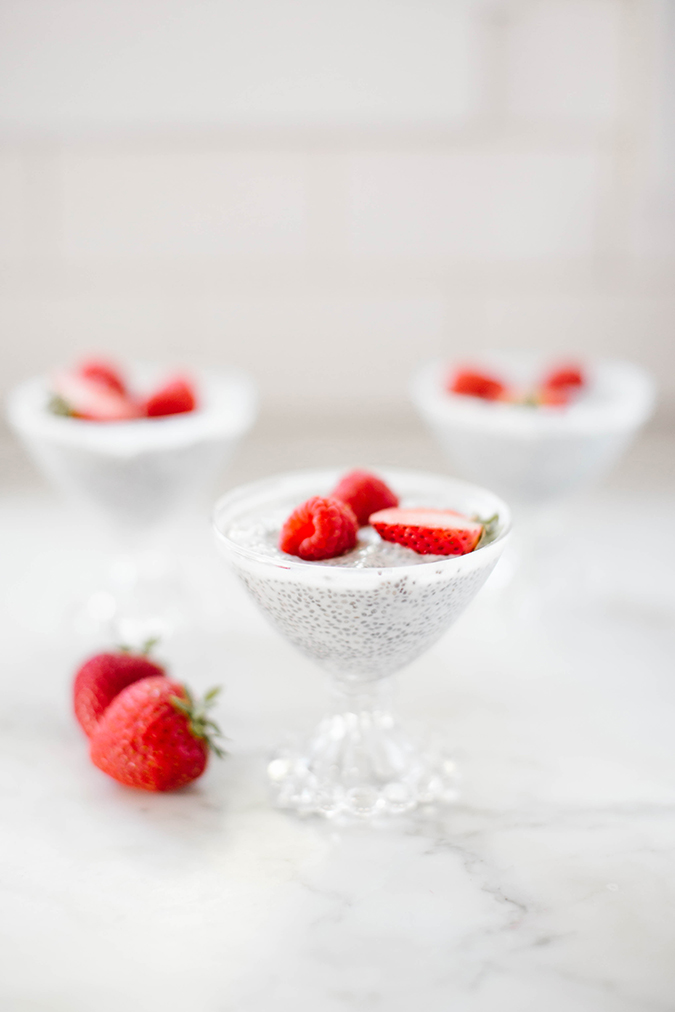 Instructions:
1. In a blender, blend your almond milk, Greek yogurt, strawberries, raspberries and vanilla extract.
2. Pour mixture into separate bowls or jars (we like to use mason jars that have screw-on lids), and whisk in the chia seeds and coconut shreds. Let sit in your refrigerator overnight to allow chia seeds to absorb the liquid and create a pudding-like texture.
3. The next morning, remove your jar and top your chia seed pudding with additional strawberries, raspberries, coconut shreds, and any other topping you'd like. Enjoy!
Are you as excited as we are to add this recipe to your morning routine?
Tell us how you like it in the comments!
XO Team LC
Photos: Jessi Burrone for LaurenConrad.com