The late summer season is wonderful for a lot of reasons… Long days, breezy nights and sun-kissed skin, to name a few. This time of year is also an excellent time for using fresh seasonal produce to cook up light and delicious dishes on warm summer nights. If you're looking for a great lunch or dinnertime meal that is both nutritious and delicious, look no further than our Summer Chopped Veggie Salad we're sharing today. It's perfect for any time of day, any night of the week. You're going to love it!
To make it for yourself, simply chop the vegetables, mix the dressing and combine to your liking. We can't wait to hear what you think…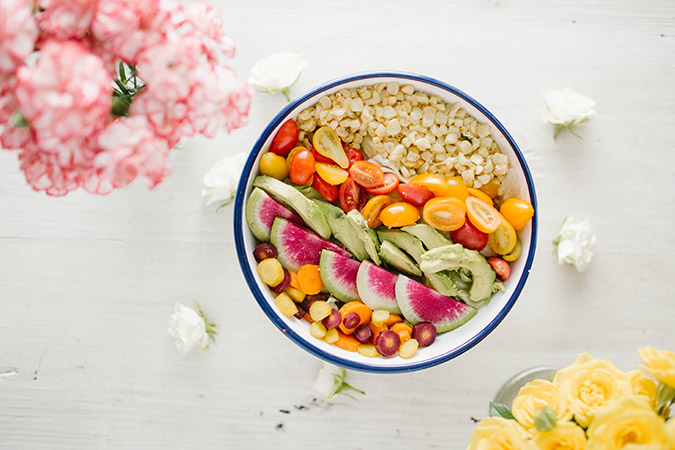 Ingredients:
For the Salad

1 bushel of watermelon radish
heirloom carrots, chopped
1 small package of edible flowers
1 head of romaine lettuce
1 avocado
heirloom cherry tomatoes, sliced
fresh corn off the cob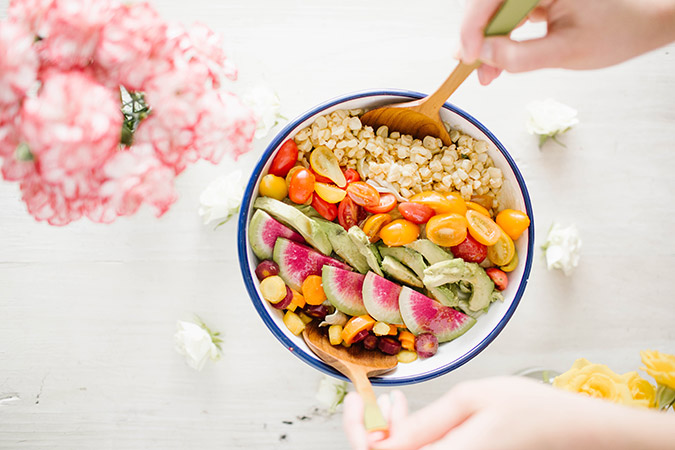 For the Dressing

1/4 c olive oil
1/8 c sesame oil
2 tbsp. dijon mustard
1 tbsp. low sodium soy sauce
2 cloves garlic, minced
Instructions:
1. Chop your carrots and cherry tomatoes; slice your avocado and watermelon radish. If your corn is on the cob, cut it off and break it up into small kernels.
2. Finely chop up your romaine lettuce. Mix up all vegetables, then combine salad dressing ingredients until fully mixed. Toss salad with dressing and garnish with edible flowers if desired.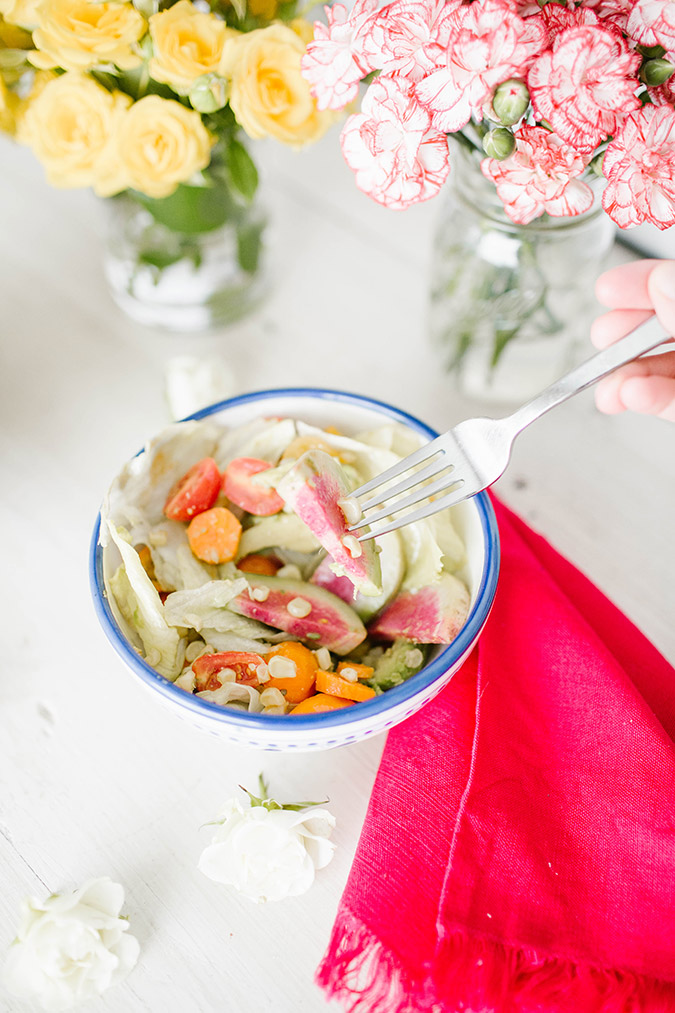 You can find the pretty bowls we used to make our salad right here, from The Little Market.
Are you excited to try out this new summer recipe?
Tell us how you like it in the comments!
XO Team LC
Photos: Jessi Burrone for LaurenConrad.com