Lovely Libations: Frozen Peach Margarita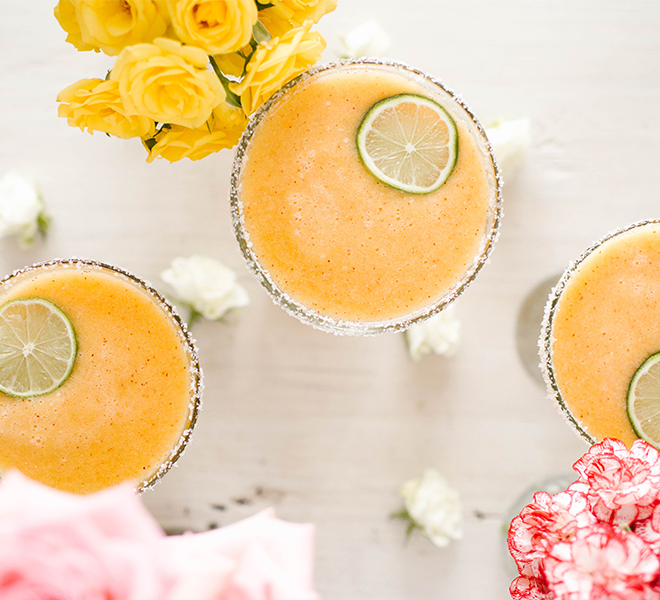 Nothing tastes quite as refreshing as a fruity drink on a hot day. Whether you're poolside, beach-ready or just hanging around town, a margarita always hits the spot. You'll love this fresh new take on the summertime classic, and we can't wait for you to try it. Mix it up at home, then tell us how you like it! Cheers…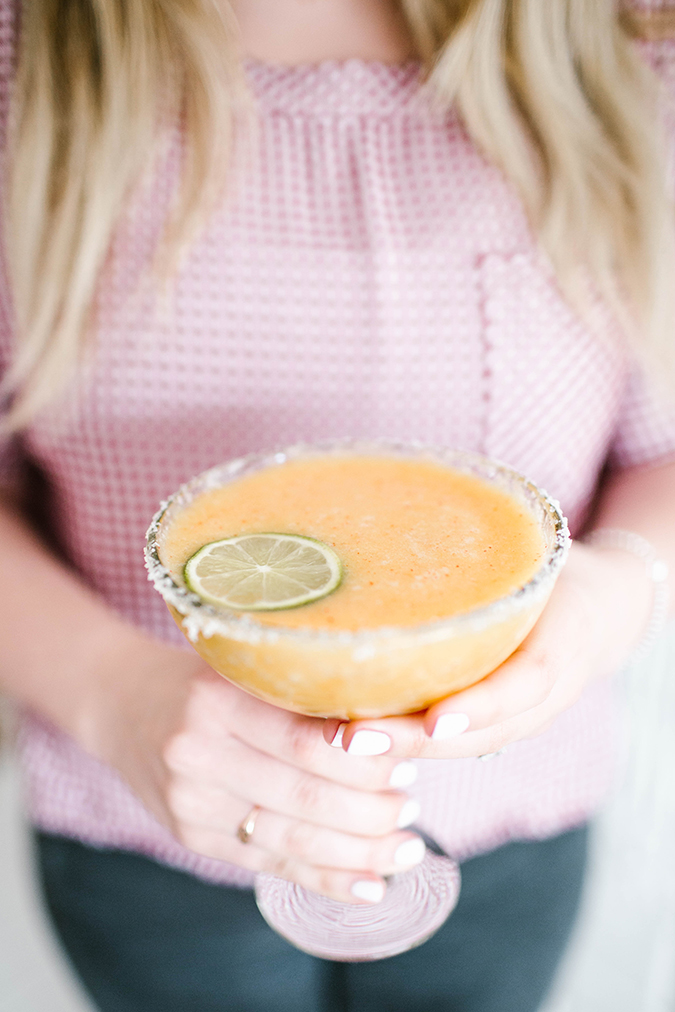 3 cups fresh peaches (you can use frozen but fresh are sweeter)
kosher salt or coarsely ground sea salt
½ cup silver tequila
juice of 2 fresh limes
juice of 1 large orange (blood oranges work well too if they're in season!)
1 teaspoon light agave nectar
1 cup crushed ice


1. Add your fresh peaches, tequila, orange and lime juices, agave nectar, and crushed ice to a blender. Blend on medium, then high to mix thoroughly.


2. While your margaritas are blending, run a lime wedge around the edge of your margarita glasses (ours are by The Little Market). Then, pour your sea salt into a small plate, turn the glasses upside-down, and "spin" the rims into the salt, covered them.


3. Pour peach margarita mixture into salt-rimmed glasses, and garnish with lime wedges. Enjoy!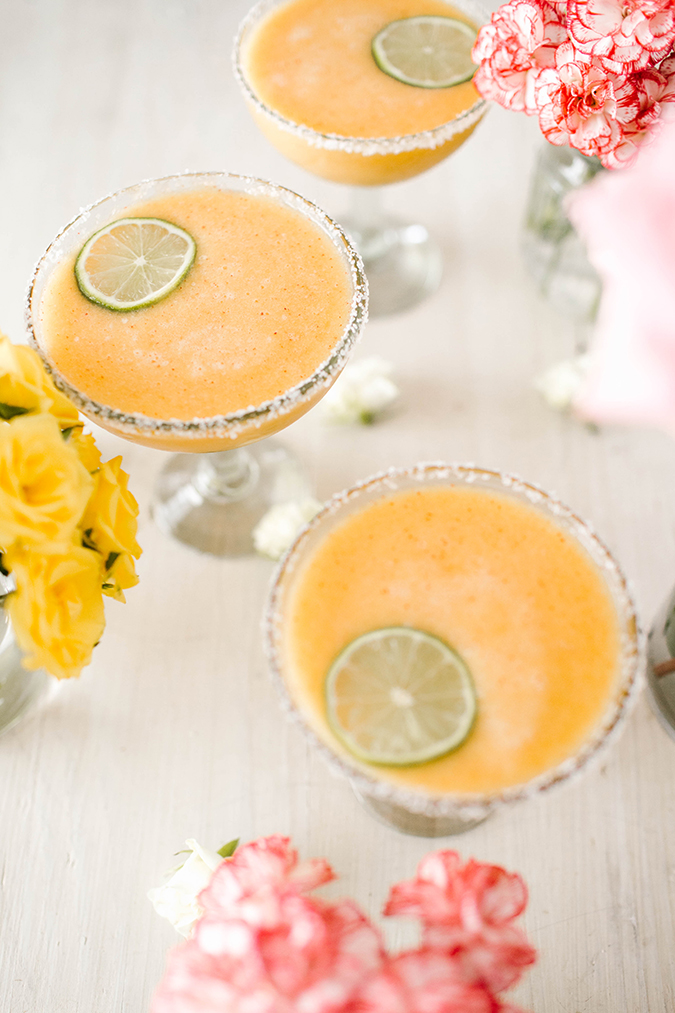 Are you excited to try this tasty cocktail recipe?


Tell us how you like it in the comments!