Ask Lauren: How Do I Maintain Friendships with People at Different Stages in Life?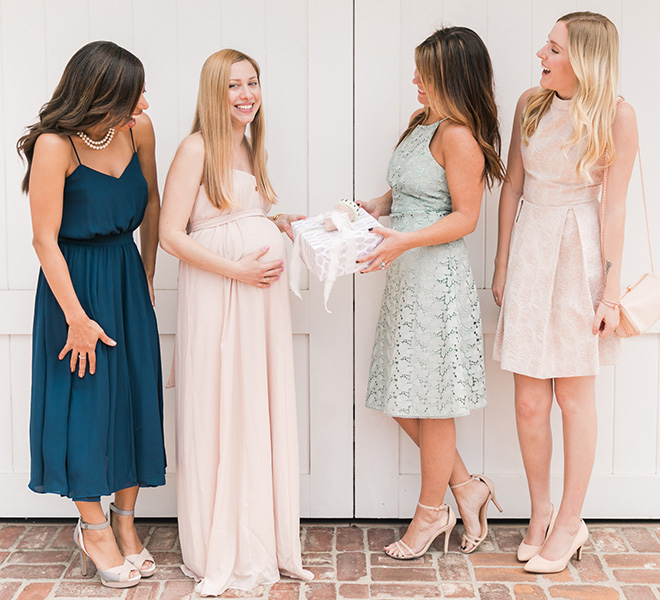 If I'm being completely honest, entering a new chapter in life can be a scary and isolating feeling. Whether you're graduating college, moving across the country, or becoming the first of your friend group to get married or have children, I think we all have our fair share of stories that have helped mold us into the people that we are today. With this month's theme being Ask Me Anything August, I've been learning quite a bit about my readers and what stages they are currently navigating in their lives, as well as entering into a new one myself. One question in particular that I received in my inbox is geared toward friendships and how to maintain them when you're entering into a new life chapter. The question reads:


Ever since my friends and I graduated college, I feel like we've been steadily drifting apart. I hate to see this happen, but it seems like we just aren't on the same page anymore. Do you have any advice for how to deal with this and remain friends? Thanks for your help!


Since I've seen this happen in my own life a time or two, I thought it would be great to answer this question here on the blog. It can be difficult to see a friendship or relationship slowly fade, but at the same time, it doesn't always have to. There comes a time when reassessing relationships is necessary, or perhaps reevaluating the individuals you have become and going from there. If you're currently going down a separate path than some of your friends, here are a few key things to think about before cutting ties with those you were once close with.


Change doesn't have to mark the end of a friendship.
When big life changes come around, it can feel like you and your friends no longer have anything in common. Whether you're furthering your education while your friends have started new careers, or you're single and your friends are getting engaged left and right, these monumental occasions don't have to be a wedge in your relationships. Being mindful of each other's current situations and making time for each other whenever possible can help a friendship withstand the tests of time. You may even form a stronger bond instead of drifting apart.


New chapters can mean new advice.
There's nothing wrong with learning from those who have traveled paths before you. This can be an opportunity to learn from one another. Starting a career before your college friends? Share words of wisdom when they have their first day on the job. Planning a wedding? Keep your helpful tips ready for when your friends find themselves engaged down the road. Our differences can help build up friendships, not tear them apart.


Make time for one another.
Matching schedules can sometimes be a challenge in and of itself. But try not to be disappointed if your girlfriend who used to drop everything to go out on a Friday night now needs a week in advance to schedule a girls night. Life gets busy and friendships are just like any other relationships—they need nurturing to grow and last (even if it requires a little notice). Whether it's once a week or once a month, plan on getting together with your friends to laugh about all the fun times you've shared together, as well as making new memories along the way. You'll want to savor these moments for a rainy day, especially when you can't see each other as often as you'd like.


Know when to let go.
Sometimes friendships serve as a season in your life. Trust me, letting go can oftentimes feel like the hardest thing to do. But ultimately, both of your lives will go on, sometimes for the better. Before you decide to have the hard conversation of whether to part ways, I encourage you to reevaluate your differences and see if they're something that can be worked through.


Be open to new friendships.
New chapters in life can mean new and enriching relationships. Becoming a mother? You'll be surprised how quickly you'll bond with women with similar interests. Getting married? Seek advice from those who have experience planning a wedding and maintaining a healthy relationship with their partner. The saying "no new friends" doesn't apply here—you never know who you could develop a lasting relationship with in your life because of your similarities.


I realize that every friendship is unique, but I hope that these tips help whenever you're feeling distant. Only you know what's best for your relationships!


Do you have any advice on how to maintain friendships when you're entering different life stages?


Let me know your thoughts in the comments!