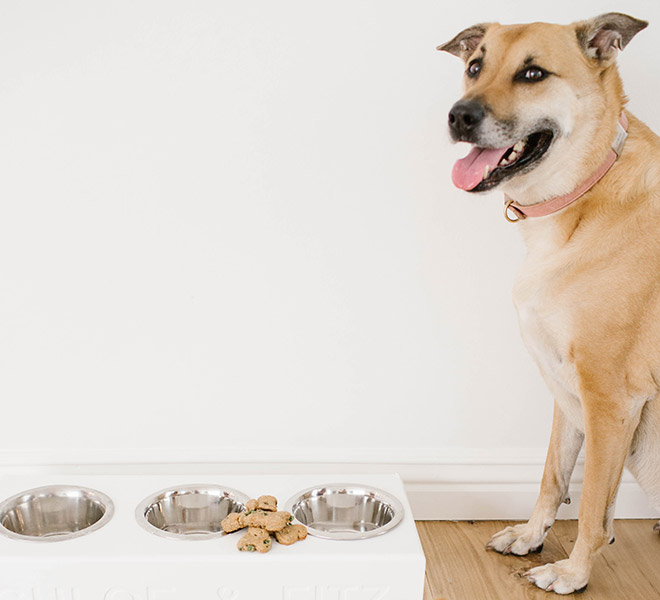 I think I speak for all of us here at Team LC when I say that we're a bunch of dog people. It's difficult to put it into words, but it all comes down to the fact that dogs are the ultimate companions. If you have a four-legged bestie, you know that they're more of a family member than a pet. This year I added my own fur baby to the family, and boy did I underestimate just how much room she'd take up in my heart (and my personal space!). I'm sure all the dog owners out there understand how impossible it is to leave the pet store without a treat or two in hand. While I don't mind taking home store bought treats, I've always wanted to try my hand at making them in my own kitchen. Lucky for me, my mama has a dog as well and sent me a recipe for homemade dog treats that I knew I had to share with our LaurenConrad.com readers.
These healthy homemade dog treats smell like peanut butter cookies coming straight out of the oven and will have your dog devouring them in seconds! Lauren's dogs were our official taste-testers and it's safe to say that they loved them. Keep scrolling to see how you can recreate these dog bone shaped treats for your favorite furry friends…


1 jar applesauce
1 jar peanut butter
2 cups oats
1 teaspoon baking powder
3 cups whole wheat flour
¼ cup coconut oil
1 small bag frozen peas
parchment paper
1. Preheat your oven to 350 degrees.


2. Combine all the ingredients in a large mixing bowl. Tip: It's easier if you roll up your sleeves and mix the treats by hand!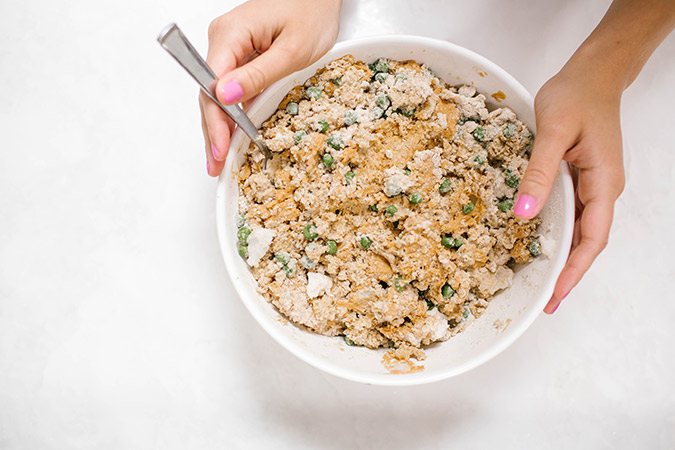 3. Roll out your dog treat dough on a floured surface until it's about ¼-inch thick.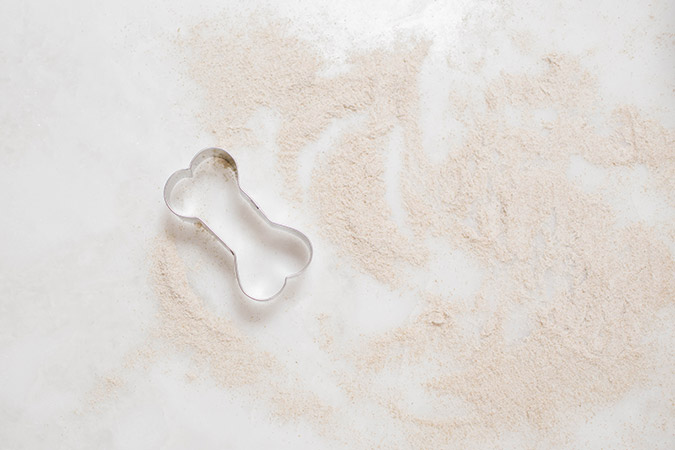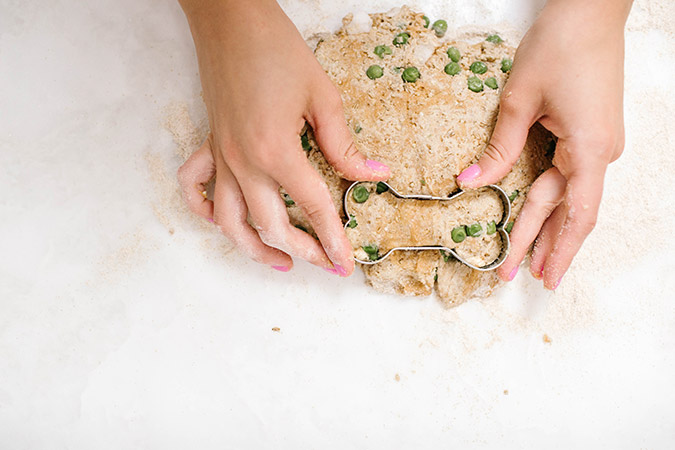 4. Using the dog bone shaped cookie cutter, cut out your dog treats and place them on a parchment lined baking sheet.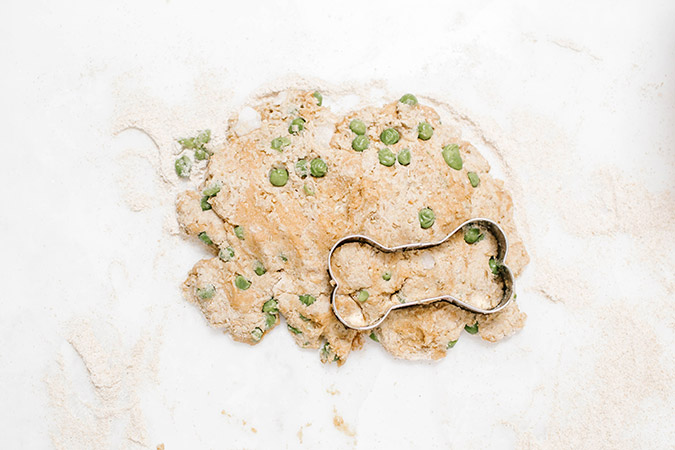 5. Put the dog treats into the preheated oven for 25 minutes or until they're light golden brown.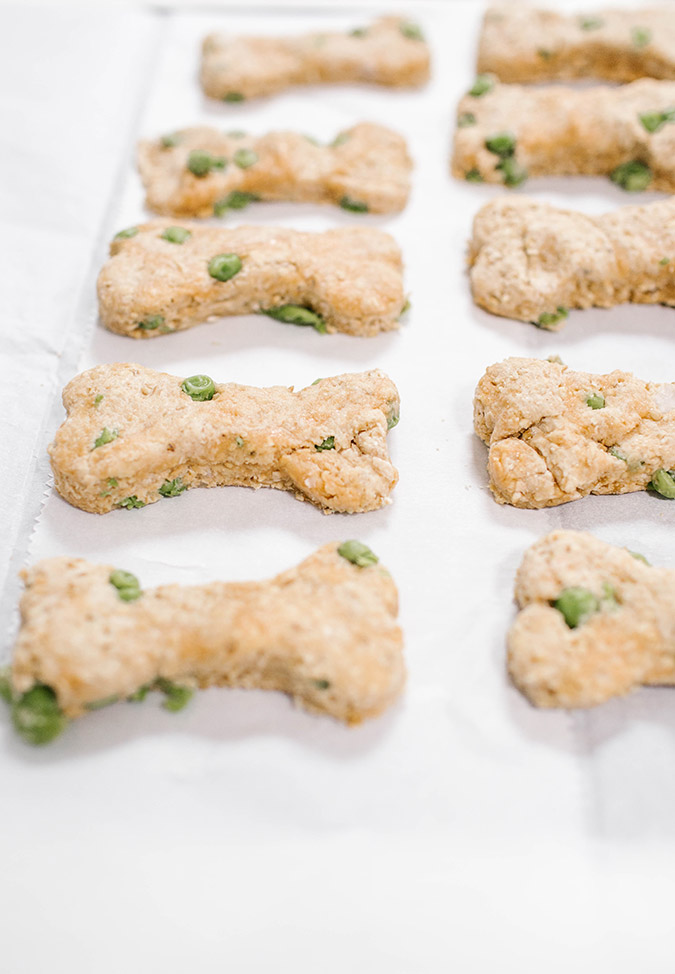 6. Let the dog treats cool completely before giving them to your furry best friend!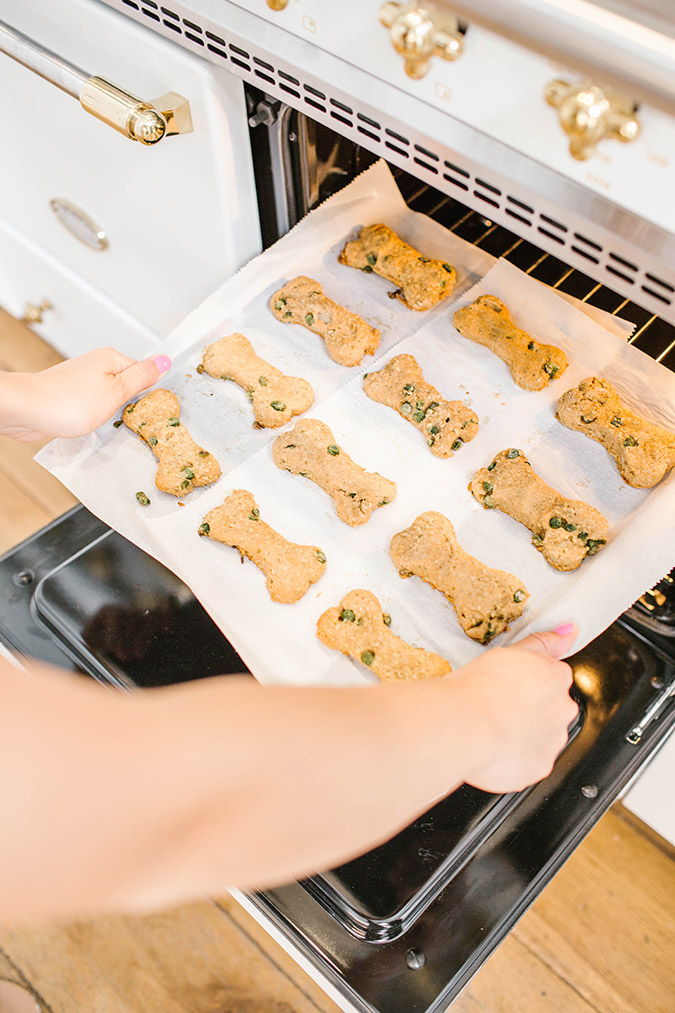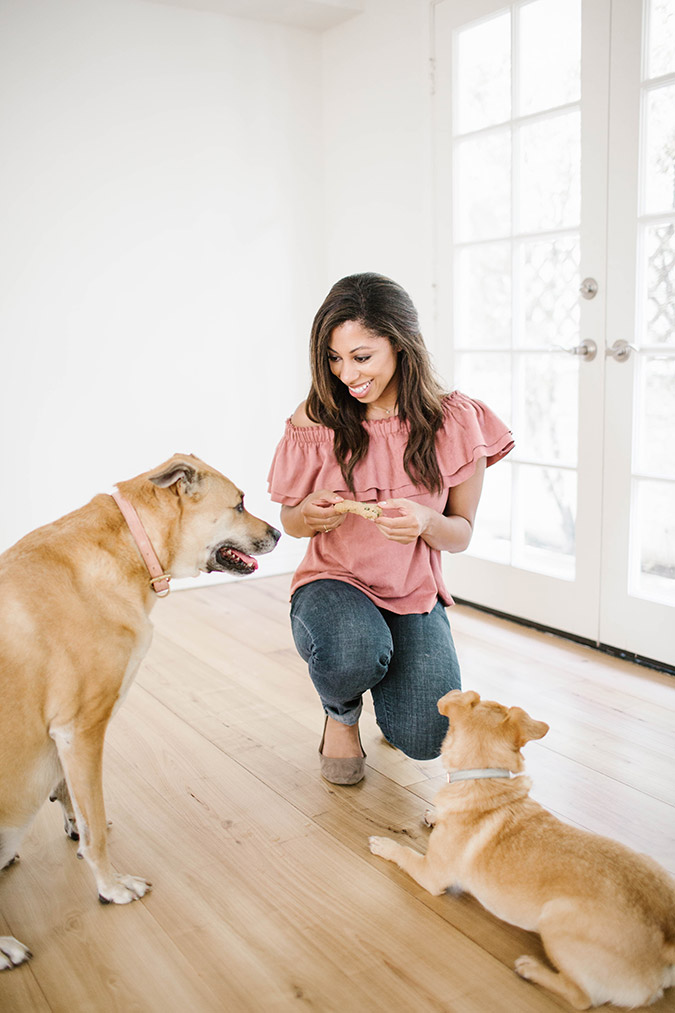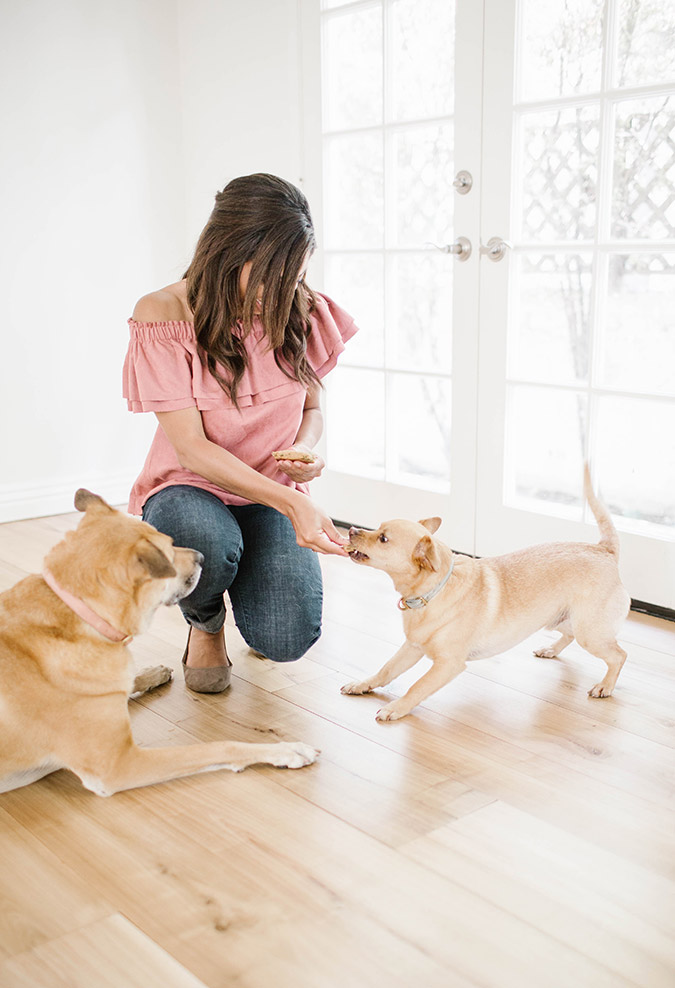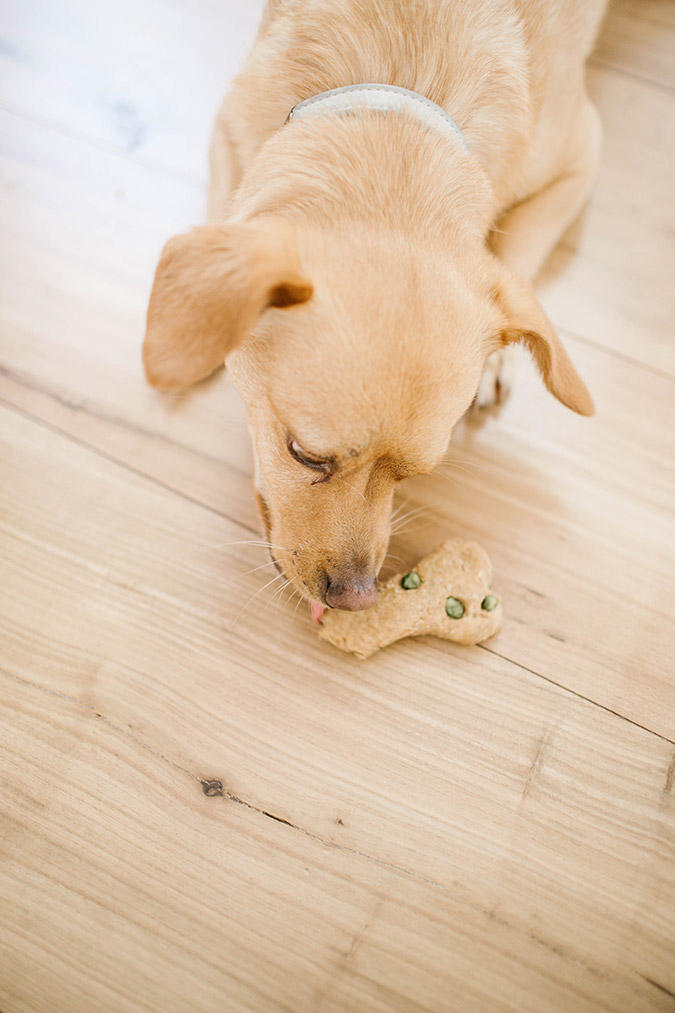 Chloe and Fitz absolutely loved these treats and I know your dog will too!


Will you be whipping up these treats for your pup?


Let me know if you do in the comments!


P.S. If you're thinking about adding a fur baby to your own family, be sure to check out these posts: