Recipe Box: Breakfast Parfait Popsicles
When that summer sun beats down through my window in the morning, the last thing I want to do is make a steaming hot breakfast—coffee being the only exception. During this time of year I often find myself gravitating toward chilled overnight oats or a healthy breakfast smoothie and will only turn up the heat if it involves a grill or bon fire at the beach. To keep my mornings on the cool side, I recently whipped up a fun breakfast recipe that I'm pretty obsessed with. Whether you're a busy gal on the go, feeding little ones, or just want something unconventional for yourself, I know that you're going to love this next recipe as much as I do. Let me introduce you to your new favorite morning treat: breakfast parfait popsicles.
These pretty little popsicles are the perfect way to chill out during your morning routine. With everything you love about a traditional parfait mixed into one delicious frozen treat, you can carry these pops around or bribe your little one into eating a balanced breakfast the fun way. Not to mention, these red, white and blue popsicles would be the perfect addition to any patriotic festivities that you have planned in the coming month. They're so simple to make, you have no excuse not to try them! Keep scrolling to see how you can whip them up…


1 cup milk
1 cup Greek yogurt
¼ cup strawberries
¼ cup blueberries
½ cup granola
2 tsp honey
star-shaped popsicle molds (find them here)


1. Begin by dicing the strawberries and blueberries so that they will easily fit into the popsicle mold.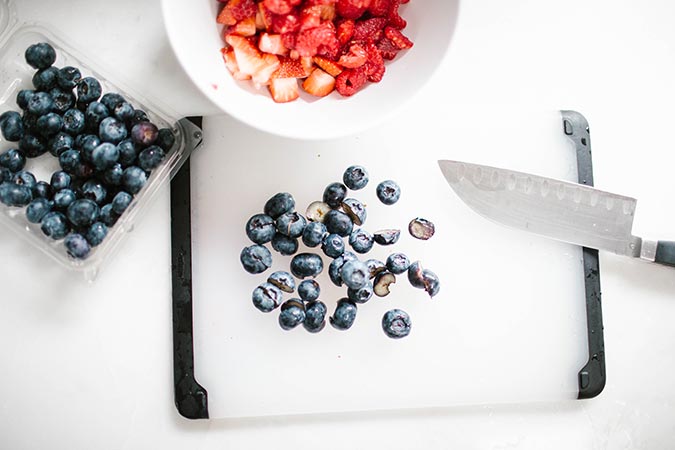 2. Combine the milk and yogurt in a bowl and mix thoroughly.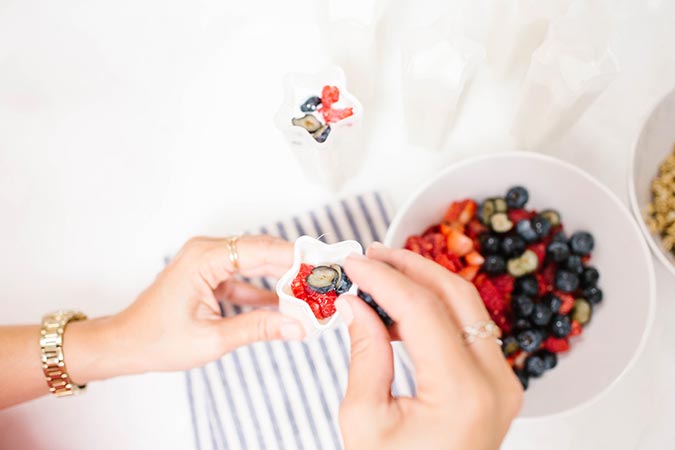 3. Fill each popsicle mold first with your diced fruit, then the yogurt-milk mixture, then fruit again, layering the fruit so that the pieces are evenly distributed in the mold. Be sure to leave a little room at the top.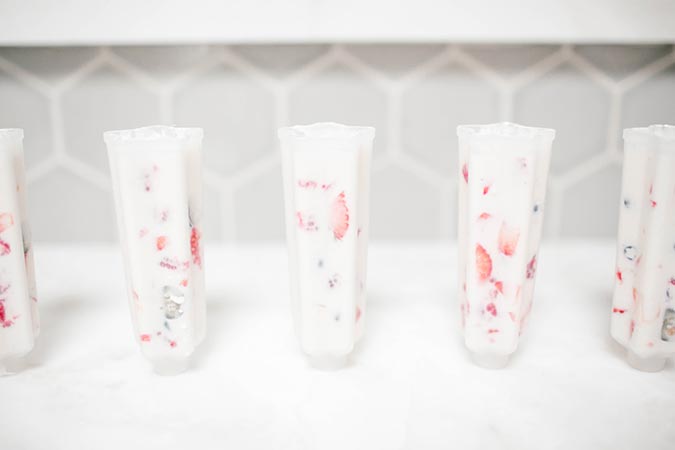 4. Place a popsicle stick into each mold.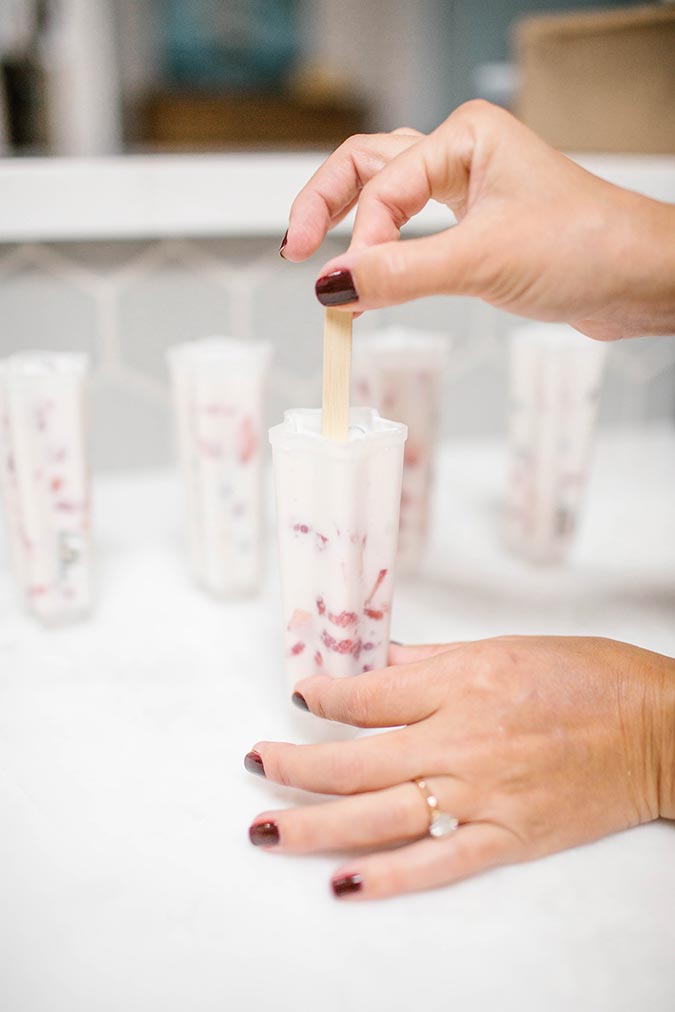 5. Mix the granola and honey together in a separate bowl. Add a spoonful of the granola mixture to the top of each popsicle.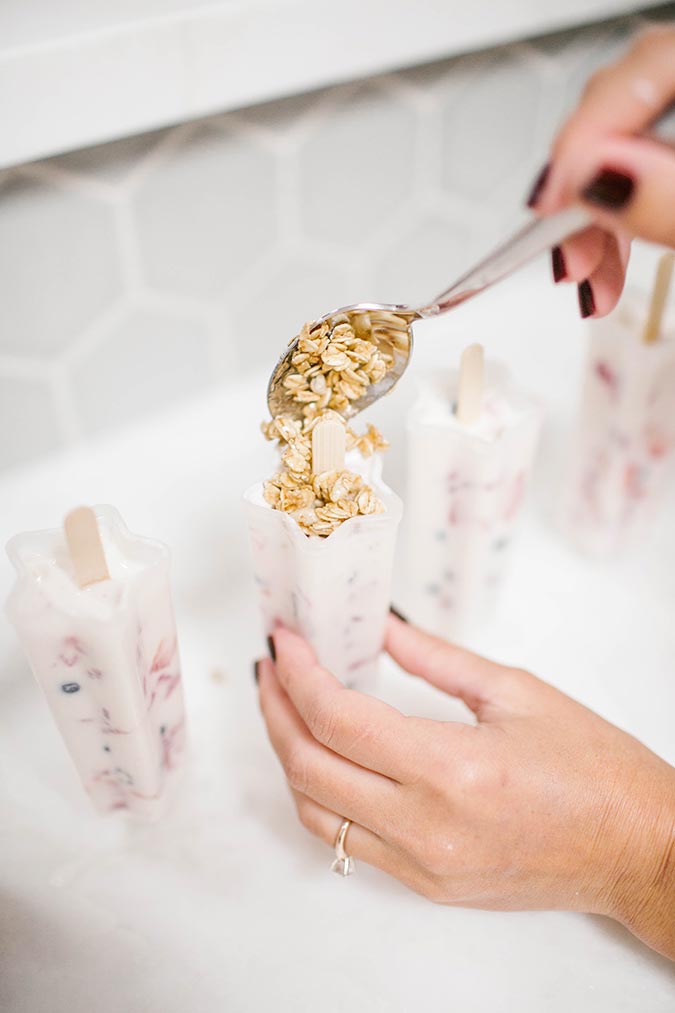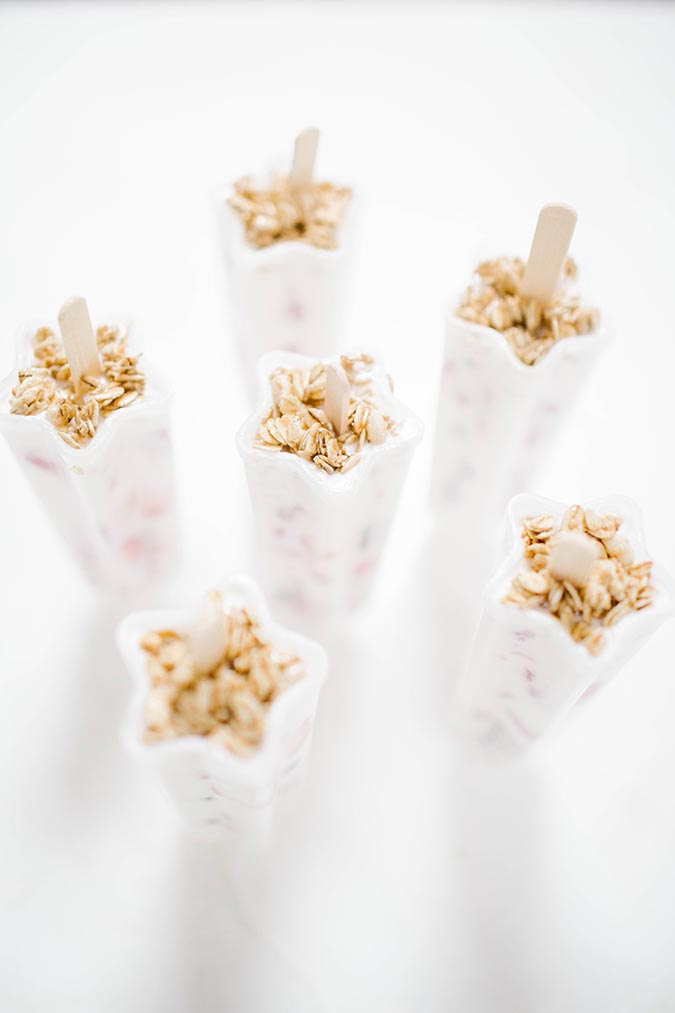 6. Pop into the freezer for 4-6 hours, or until completely solid. Remove carefully (we ran the molds under warm water for a few seconds to loosen up the popsicles). Then, enjoy!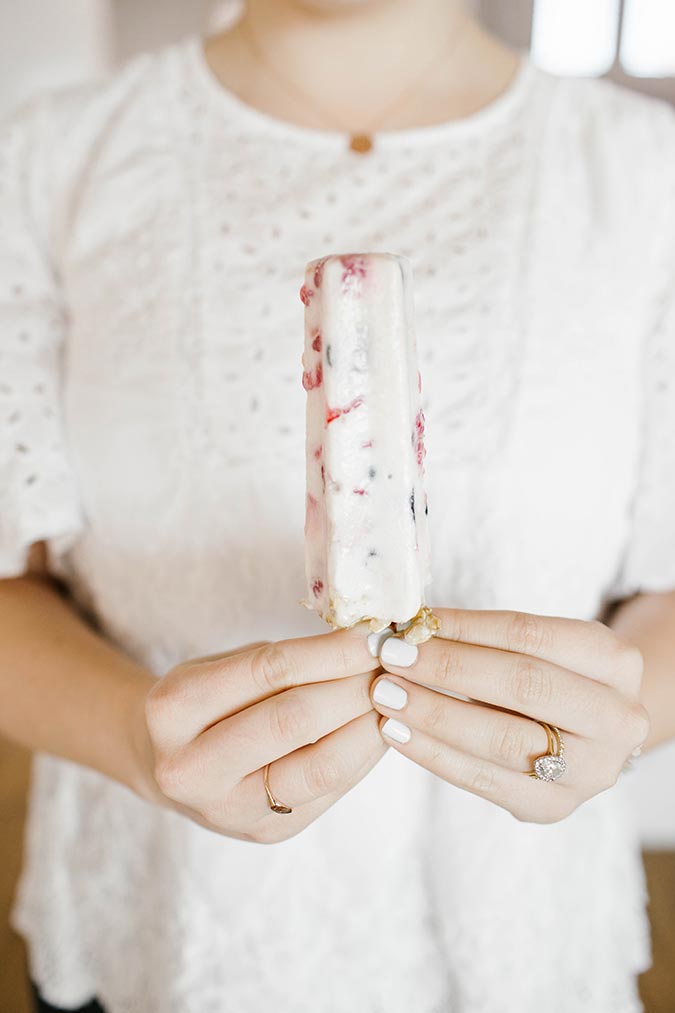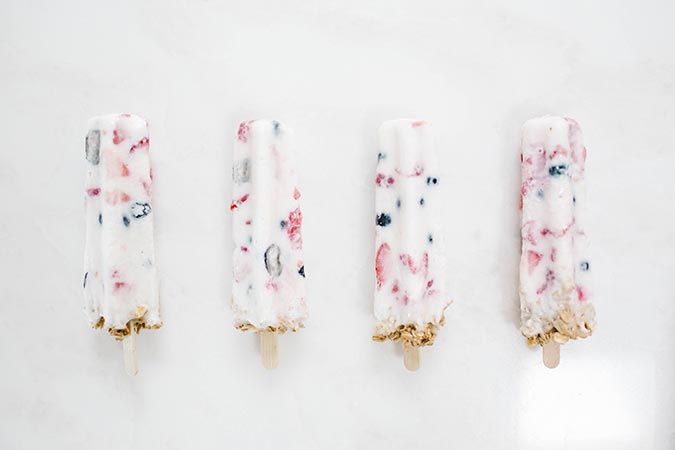 What would you put in your breakfast pops?


Let me know how you'd recreate this recipe in the comments!