Now that summer is in full swing, it's only natural to find ways to escape the heat. While I'd prefer to be dipping my toes in the ocean, sometimes you can find me holed up in the house, AC blasting with a frosty treat in hand. And when things heat up, there's no better way to cool down than with ice cream. But sometimes ice cream can result in a sugar over-load and leave you feeling more drained than refreshed. Fear not, ladies. There's a guilt-free way to indulge your sweet tooth and it's called: banana nice cream.
That's right, this homemade and healthy spin on ice cream is the perfect summer refresher. This month my team and I whipped up three different, delicious flavors that are fun and simple to make in a pinch. Keep scrolling to see how you can have yourself a bowl of banana nice cream in a few easy steps…
Banana Nice Cream, 3 Ways
Ingredients:
For the peanut butter and cinnamon banana nice cream: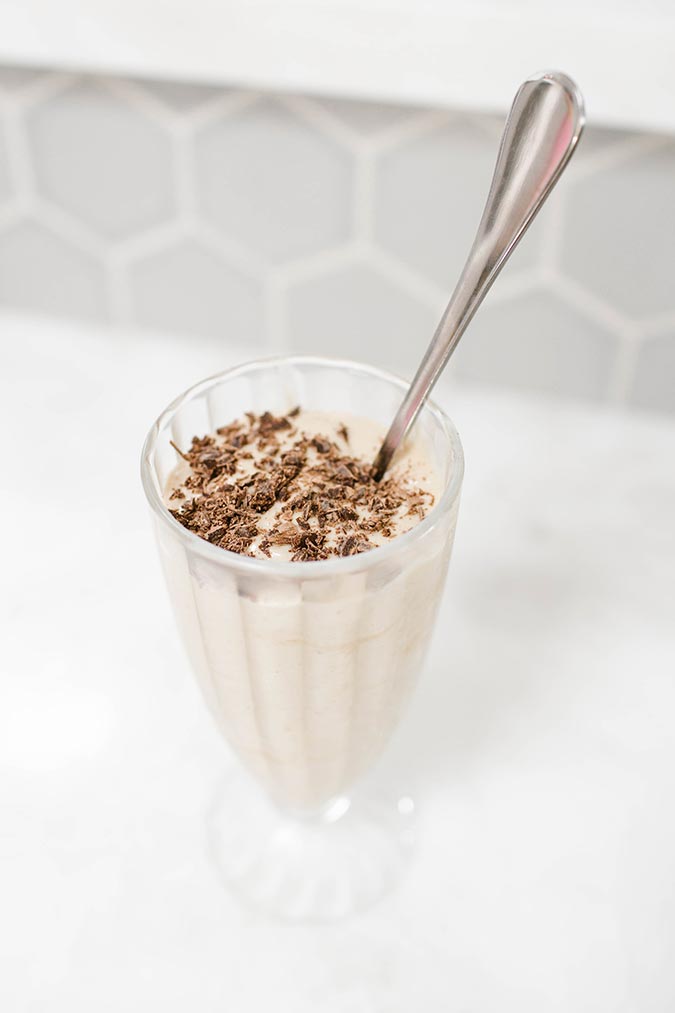 2 bananas, sliced and frozen
2 tablespoons peanut butter
1 teaspoon cinnamon
1 teaspoon pure vanilla extract
dark chocolate shavings for garnish
For the strawberry banana nice cream: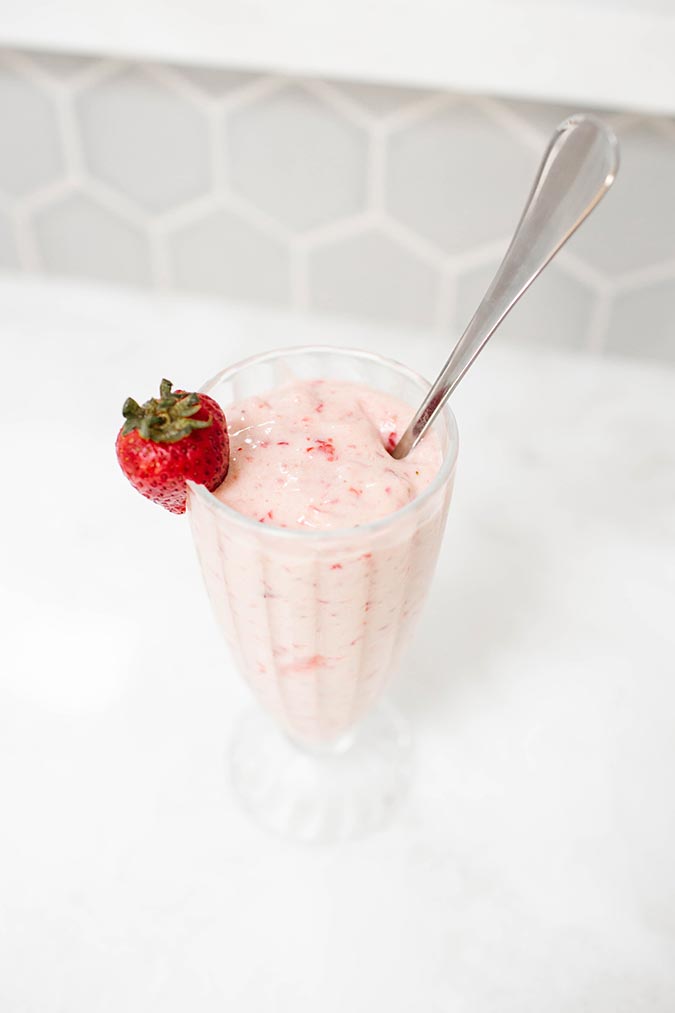 ½ cup strawberries, frozen
2 bananas, sliced and frozen
½ teaspoon vanilla
For the chocolate banana nice cream: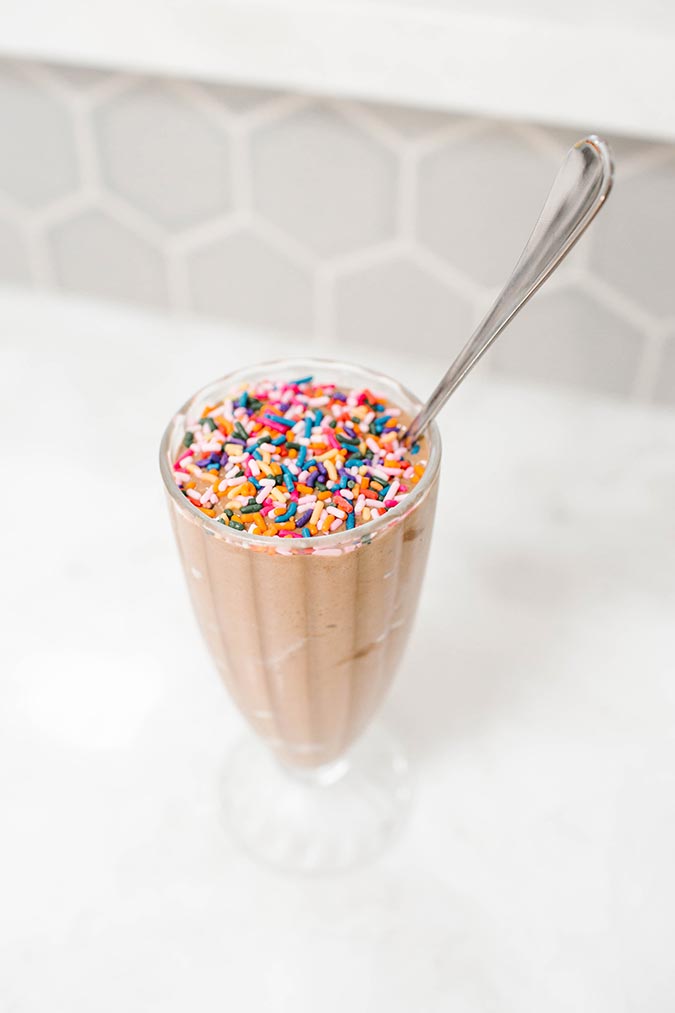 2 bananas, sliced and frozen
½ cup almond milk
2 tablespoons cocoa powder
1/8 teaspoon vanilla
rainbow jimmies sprinkles for garnish (tip: jimmies are better than the round ball rainbow sprinkles because they won't bleed into your ice cream)
Instructions: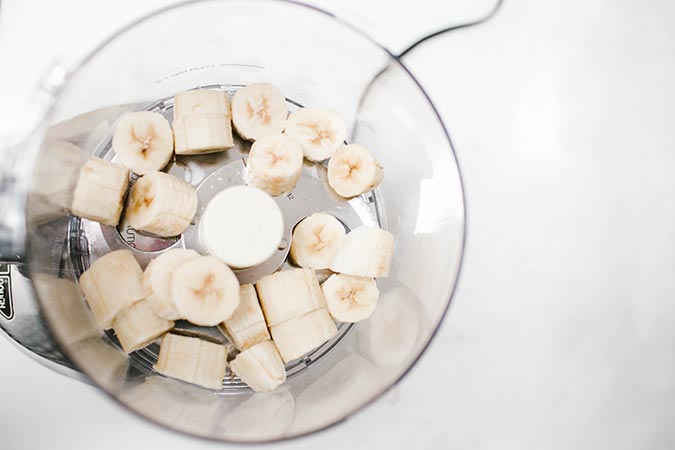 1. Slice up your bananas into ½-inch slices and freeze them overnight, or until they are frozen solid.
2. Once your bananas are frozen, put your bananas into a food processor and blend them until they form a thick puree. Add the rest of your ingredients for each other flavor into food processor and continue to puree.
3. If your food processor blades are spinning but nothing is happening, add your ½ cup of almond milk as needed, and press the banana mixture down into the blades with a rubber spatula. You may need to repeat this pressing process a few times until your bananas are completely pureed.
4. When the bananas are pureed completely, scoop the mixture into a bowl. You can either eat the banana nice cream right away or put it in the freezer to firm up a little bit.
5. Garnish the strawberry banana nice cream with a strawberry, the chocolate banana nice cream with rainbow sprinkles, and the peanut butter and cinnamon banana nice cream with shaved dark chocolate bits. Enjoy!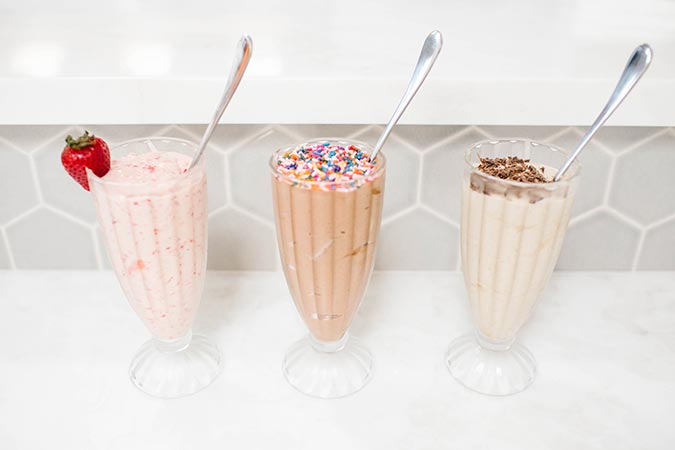 Which one of these flavors are you going to try? 
Let me know in the comments! I'm partial to the chocolate banana nice cream…but they're all so delicious.
XO Lauren
Photos: Jessi Burrone for LaurenConrad.com