ID Me: What I Wore to My Baby Shower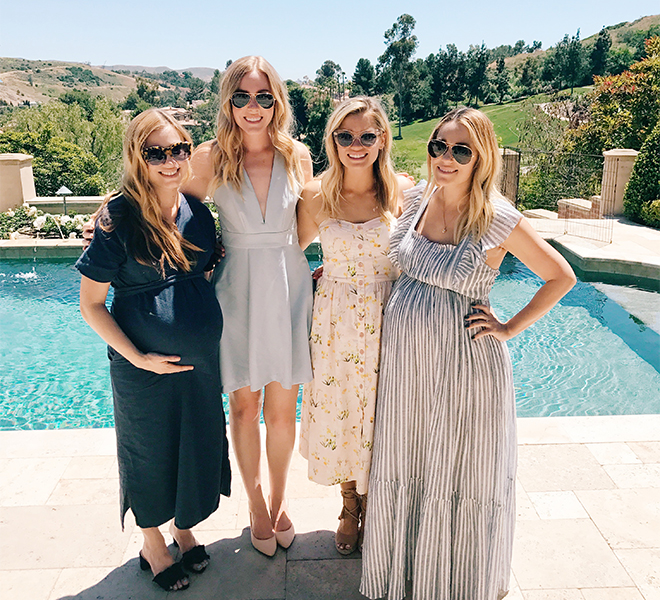 A few weeks ago the wonderful women in my life threw me a lovely baby shower. I felt so loved by my family and friends, and am pretty excited for Baby Tell to meet all of the amazing people in my life. The shower took place on a warm Saturday afternoon, so my guests cooled down by sipping on chilled champagne with berries and nibbled on tea sandwiches and beautiful desserts made with love by my friend Lauren Lowstan. Those of us mamas-to-be (there were quite a few of us there!) stayed refreshed with virgin rose-flavored cocktails. It was such a special day.
For my shower I chose to wear a striped maxi dress by Ulla Johnson. I loved the bump-friendly flowy silhouette, and the ruffle details on the straps made it feel feminine and special. But the best thing about this dress is that it's reversible… You can wear it backwards too! So, after I have Baby Tell, I'll simply flip the dress around and wear it in a whole new way. Did I mention it also comes in pink? It's a bit of a splurge, but the fact that I can style it two ways—for baby-bumping and beyond—makes it worth it to me.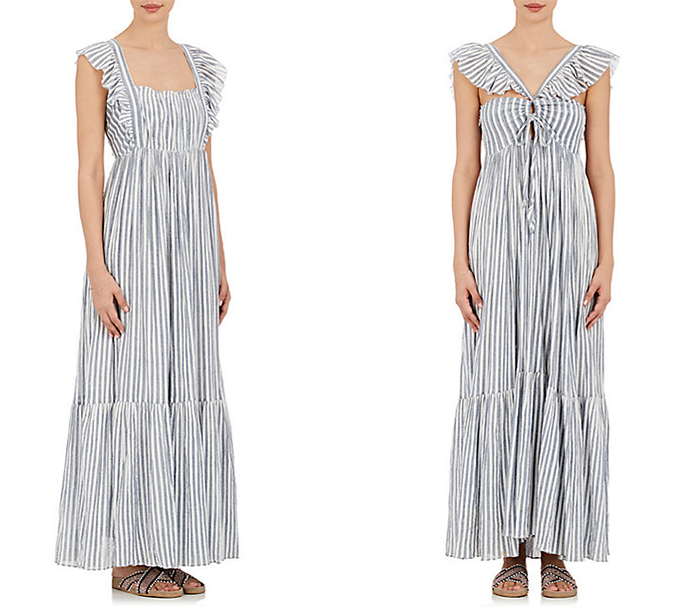 Ever since shopping for my shower look, I've been seeing so many similar styles around my favorite shopping sites. I've rounded them all up for you below so that you can take a peek. I have to admit, there are definitely some wish list-worthy items here…



Happy shopping! And you can always comment below requesting more ID Me posts from me if you see a look I'm wearing that you loved.


What styles are you adding to your summer wardrobe?