DIY: Washi Tape Umbrellas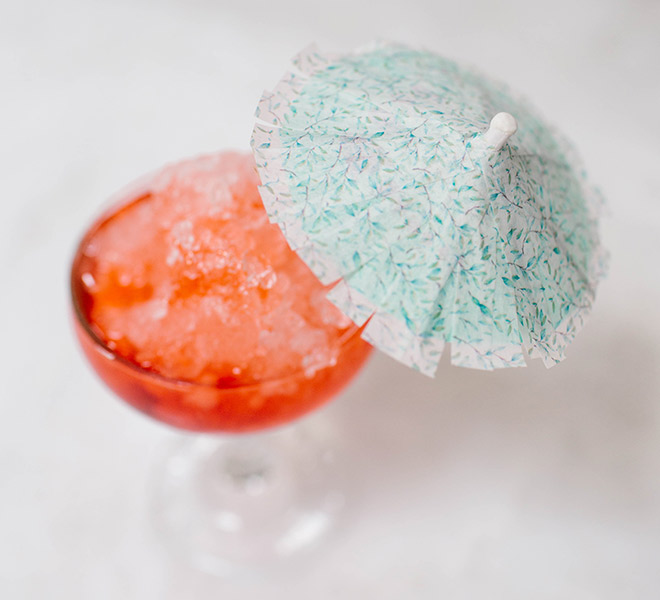 I don't know about you, but cocktail umbrellas are synonymous with summertime in my book. There's nothing I love more than a signature cocktail embellished with a garnish, and while these umbrellas are cute, I knew that I wanted to add some ladylike flair to them. By adding a little bit of washi tape, these classic cocktail umbrellas turned into chic parasols perfect for my next summer soiree. If you want to set the bar for your poolside concoctions, keep scrolling to see how you can recreate these adorable washi tape umbrellas…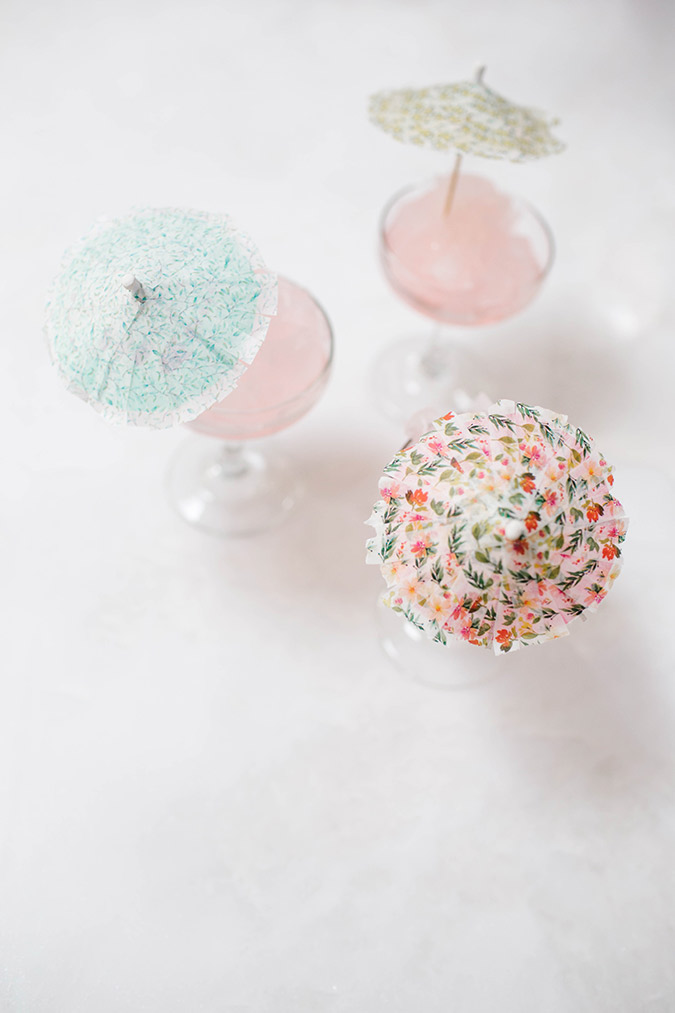 cocktail umbrellas
washi tape in multiple fun patterns (like these)
scissors


1. Take your cocktail umbrellas and secure them open. This step makes it easier to apply the washi tape.


2. Apply the washi tape to the top of the umbrella and work your way to the edge and go a tiny bit further. Take your scissors and cut the tape evenly.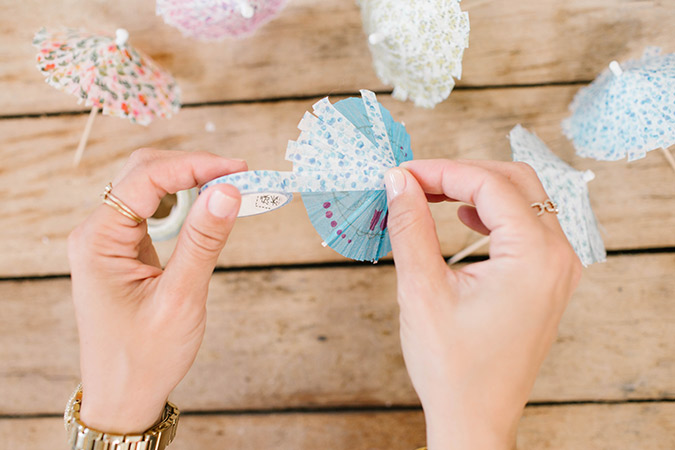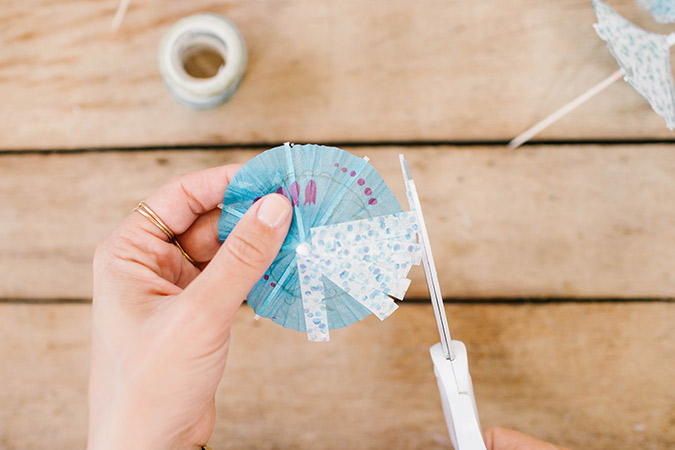 3. Repeat the taping process until you've completed the entire umbrella. Don't worry, the process goes much faster than you'd think!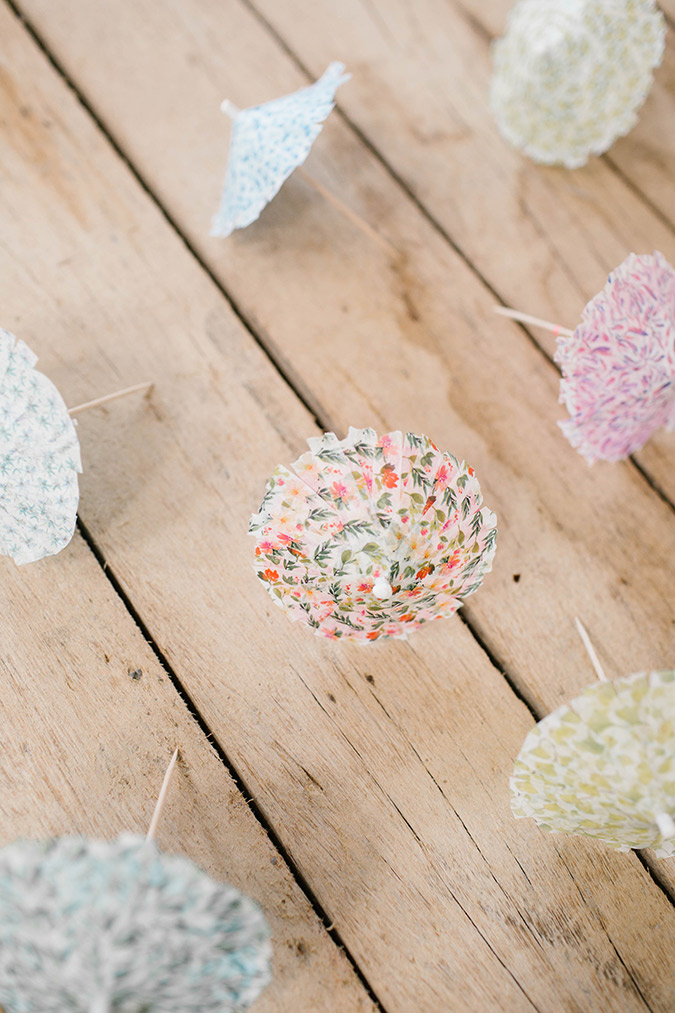 Once you're all finished, you'll have a colorful array of these adorable cocktail umbrellas. They look more like sweet little parasols, don't they?


Will you be recreating these adorable cocktail umbrellas?


Let me know if you're thinking about DIYing them in the comments!