Savvy Shopper: 5 Secrets to Scoring Designer Finds at a Discount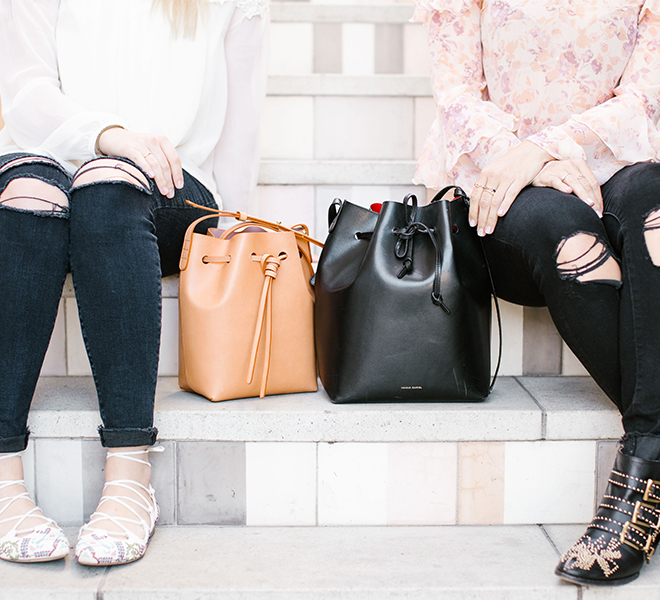 I am one of those people who totally believes in the benefits of investing in classic, well-made pieces that will last for years to come. However, sometimes the price tags on those investment pieces can put a knot in your stomach, just thinking about shelling out that much cash in one sitting. Since I love a good deal as much as the next gal, I've practiced searching high and low for ways to save on must-have designer pieces. I don't know about you, but I personally think there is so much satisfaction in snagging a high-end piece for a fraction of the price—it feels like you've just been let in on a life-changing shopping secret. Okay, so maybe it won't totally change your life… but if you have expensive taste but not necessarily the pocketbook to support it, then follow these few tips and tricks below and you'll be shopping smarter than ever.
Before we get to the nitty gritty, keep in mind that even though you'll be shopping designer pieces for less than retail, they are still designer pieces, so in most cases you should be prepared to pay at least $100 or more. With that said, you can still score amazing finds at half the price or less! (One of my greatest steals was an authentic, new-with-tags Marc Jacobs bag retailing at $400 that I snagged for just $178 with free shipping. It came in mint condition, and has lasted me for years already!) Keep reading for my 5 best-kept secrets to scoring designer pieces at a discount…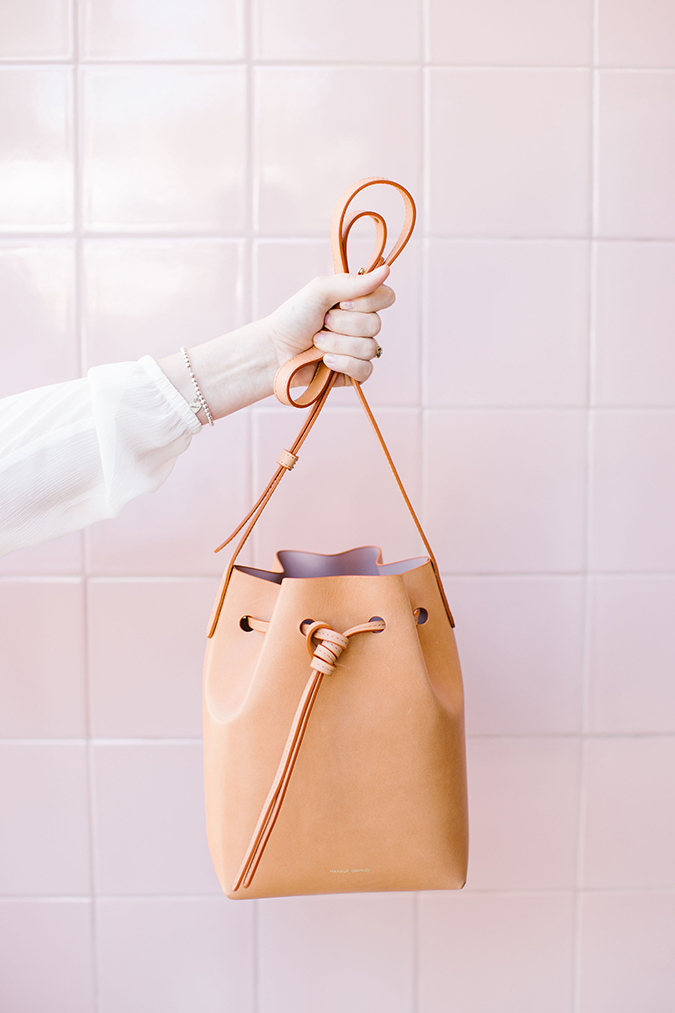 Instead of getting tunnel vision for strictly brand new pieces, be open to giving that handbag, coat, or jewelry a second life. There are countless gently used items for sale across the web, just waiting to be snatched up! Just know that if you go for a used piece, it may show some signs of love and wear, but frankly, the chances that someone will notice are slim to none. The other caveat here is that you might have to choose from last-season colors and styles (since that is usually what sellers are looking to get rid of when selling second-hand), but that doesn't mean you can't snag something beautiful!


There are so many online luxury consignment stores that have a hearty selection of designer bags, clothes, and shoes. If you haven't already, try perusing online shops like TheRealReal, Poshmark, Bluefly, and Tradesy. The best thing about shopping through these sites is that they often have standards of guaranteed authenticity, and some even offer introductory discounts when you sign up. These websites and apps usually require you to create an account with your email, but don't worry, it's totally free and you can unsubscribe anytime. Plus, they often offer returns, so you can get your money (or store credit) back if you're not satisfied.
Another unsuspecting player in the designer resale game is eBay. Trust me when I say that eBay is no longer just for frantically bidding on used items. While some sellers still choose a bid-only method, there are tons of listings for new and used designer items with a "Buy It Now" price or even the option to make an offer. This way, you can snag that must-have piece without having to enter a brutal bidding war (which also helps you avoid the possibility of driving the price up higher than anticipated, just by trying to out-bid another buyer).


Especially when using eBay and the like, it is crucial to know what red flags to look for so you don't get ripped off. Since some of these sites don't guarantee authenticity, it is important to look closely at the details before you get too excited and hastily hit "checkout." Look for buzzwords like NWT (new with tags) or NWOT (new without tags), as well as clear and close-up photos of original packaging, tags, or brand names on the piece. In the case of handbags, if the piece is new, the seller will usually have the bag pictured with the original dust-bag and/or other accessories that come with it if you were to buy it from a retailer.
Make sure the listing also shows pictures of the piece from different angles—front, back, bottom, interior, etc.—as well as any scuffs, scratches or marks if the piece is used. (If you're buying from an honest seller, they are generally very upfront about the imperfections you can expect from buying their piece.) If the seller only provides product shots of the item from a retailer's website, and not photos of their own actual product, consider it a major red flag. Lastly, check out the seller's reviews and ratings! A lot can be said about customer service and the integrity of a seller by simply reading through other buyers' experiences.


Don't Fall for the Supply-and-Demand Trick
Don't assume that because an item is listed on eBay or a second-hand site that it will be sold lower than retail price. In some cases, sellers will try to list popular items way over MSRP, because the items are rare or sold out in stores. Buyers will still jump on the item simply because they think they can't get it anywhere else, but this isn't necessarily true. You can almost always find the same piece elsewhere online at a lower price if you're dedicated to your search! Make sure you know the retail price of a product before you start shopping, so you can compare as you go and avoid the mistake of getting roped into paying more than you would if you bought it from a retailer.


Living in L.A., I have noticed that there are dozens of second-hand stores sprinkled throughout town that re-sell only authentic designer pieces. These consignment stores are usually where people have brought in their lightly used designer goods and sold them to the shop for a small amount of cash, so they can be resold. If you live in a big city like L.A. or NYC, shopping at stores like these can have major pros, because you can see and touch exactly what you're getting before you buy. And if you have some downtime, it's always fun to stop in and browse the racks… you never know what you'll find!


Do you have any other tips and tricks on snagging designer pieces for less?


Share with me in the comments!