Recipe Box: Raw Vegan Blueberry Cheesecake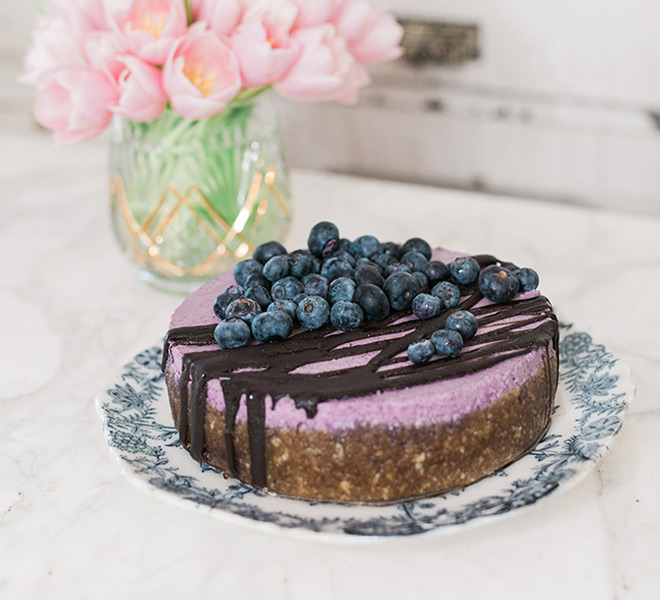 With the month of January coming to a close, we're proud to say that we've been successfully sticking to our New Years' resolutions to feed our bodies with wholesome and nutritious foods. That being said, you might be surprised to find a cheesecake today on LaurenConrad.com, but this particular recipe won't be making a major dent in our health goals. This delicious raw vegan blueberry cheesecake was handmade by our resident baker extraordinaire Lauren Lowstan with all-natural ingredients. We like to call it guilt-free indulgence for the days when we're really craving something sweet! This blueberry 'cheesecake' makes a perfect after-dinner dessert, birthday cake or even something to whip up for your next girls' night in. Whatever the occasion, you're bound to receive endless compliments. Let's get baking…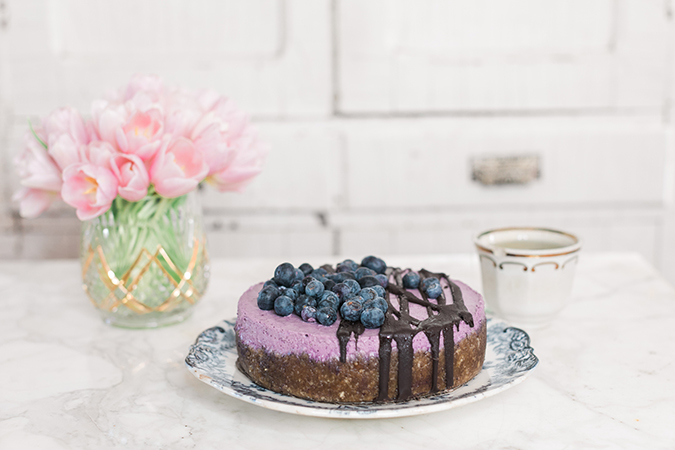 Raw Vegan Blueberry Cheesecake
1 cup dates, packed
½ cup walnuts
¼ teaspoon salt


2 cups cashews, soaked in water overnight
zest and juice of 1 lemon
¼ cup maple syrup
½ cup full fat coconut milk
2 cups fresh blueberries
1 tablespoon vanilla
¼ teaspoon salt


4 ounces dark chocolate, melted
¼ cup blueberries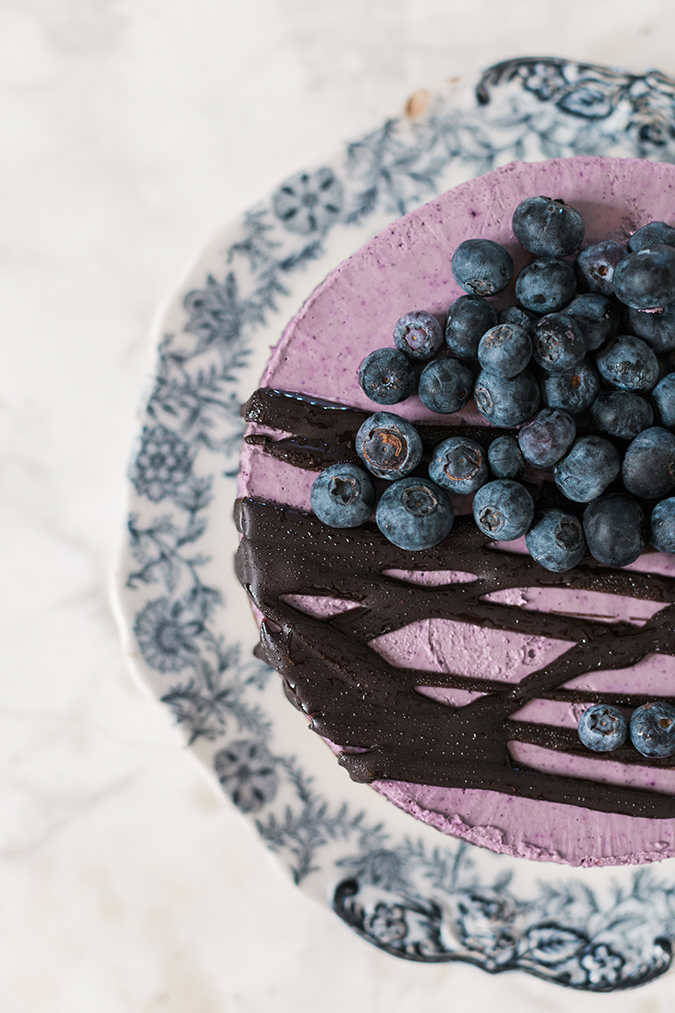 1. Spray a 7-inch cake pan with cooking oil. Completely line the bottom and sides with plastic wrap, letting excess overhang over the pan. Spray a little more cooking oil on the bottom and line with parchment paper. Set aside until ready to use.


2. Making the crust first, drain the cashews from the water. In a food processor, add the dates, walnuts and salt. Process until pretty smooth and paste-like.


3. Press the crust into the bottom of the cake pan and slightly up the sides. Make sure to create a smooth and even bottom. Set in the freezer while you make your filling.


4. In the same food processor, add the cashews, zest and juice of the lemon, maple syrup, coconut milk, blueberries, vanilla and salt. Let this mixture purée for a few minutes to get it as smooth as possible. Tip: To get it even smoother, add it to a blender.


5. Pour the filling into the cake pan on top of the crust. Set your cheesecake in the freezer for 3 hours, or until completely hard.


6. Once your cheesecake is frozen, pull it out with the plastic wrap overhang. Your cheesecake should come out very easily!


7. Place onto a cake plate or stand and drizzle with some melted dark chocolate and top with extra blueberries. Make sure to keep your cheesecake in the refrigerator until ready to eat!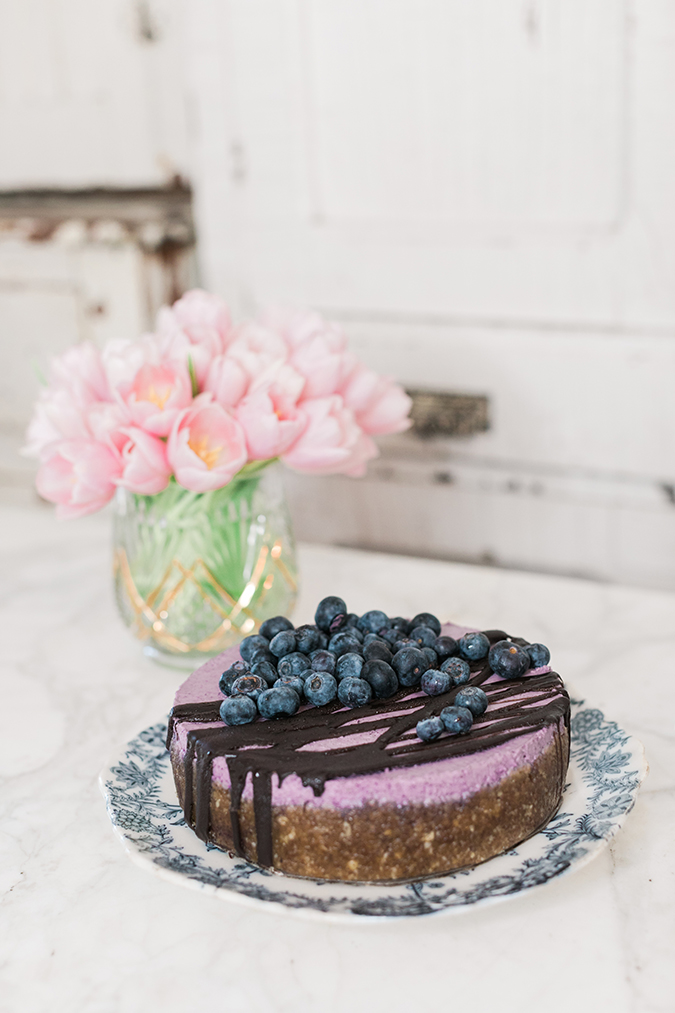 Will you be recreating this delectable dessert?


Let us know in the comments!