Edible Obsession: Holiday Cake Decorating Ideas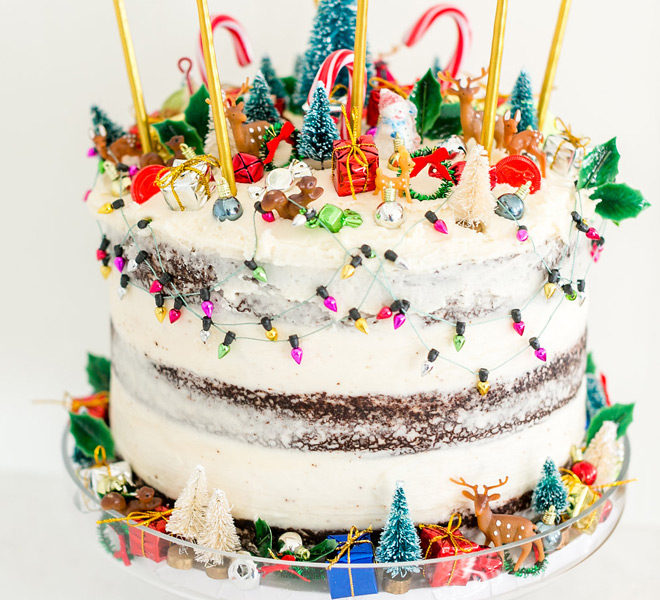 The holiday season is here, which means I've been baking up a storm lately. But for those of you who may not have as much lovin' for your oven, today I am sharing two simple cake decorating ideas that will turn even a store-bought cake into something that will elicit a "wow!" from everyone who sees it. If you want to get fancy in the kitchen, that's up to you. But each of these decorating ideas requires only a very simple cake as the base. For the first one I used a basic chocolate layer cake and for the second I started with a flourless chocolate cake. You could make your cake from a boxed mix or even buy one from your local bakery (my friend Lauren Lowstan made these two for me). It's what you do to it afterward that makes it so special… Check out my two holiday cake ideas below!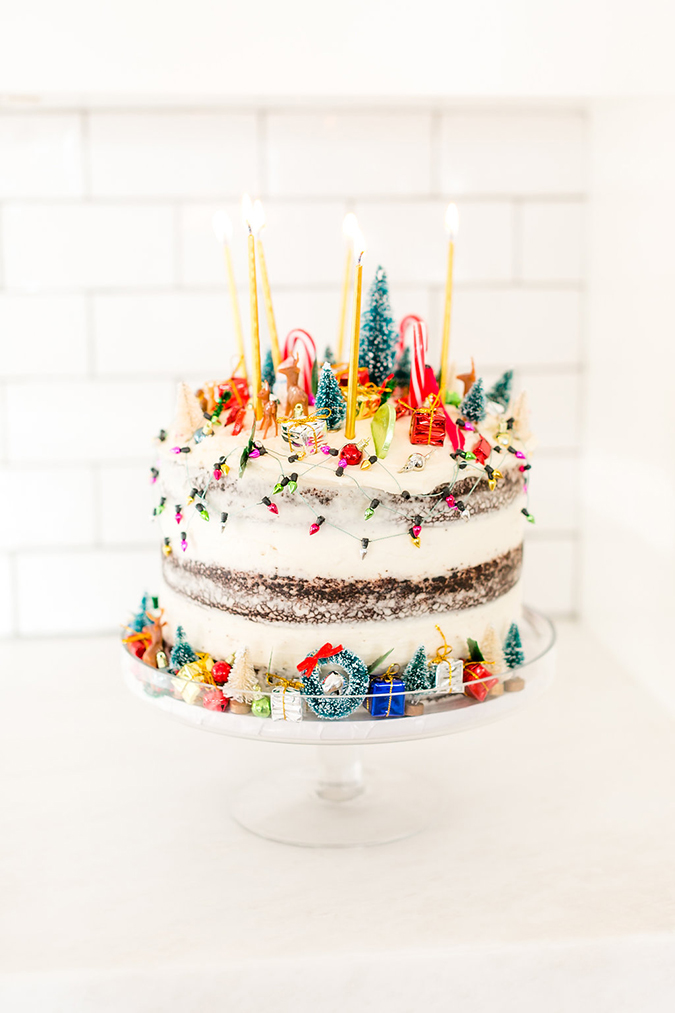 Less is more. Or so the saying goes… But sometimes more is more, as is the case with this Christmas Explosion Cake. For this cake decorating idea, you will want to gather up all the cutest holiday knickknacks you can find. Think mini presents, tiny deer figurines, candy canes, miniature string lights, tinsel, jingle bells, etc. And then pile it on! There is really no wrong way to top this cake. You want it to look a little random and like Christmas "exploded." My editors and I had a field day with this one! Note: This is obviously so fun to display, but you will want to make sure to properly remove all the trinkets from your cake before you serve it to your guests—especially if there are kids around who could choke on the tiny pieces.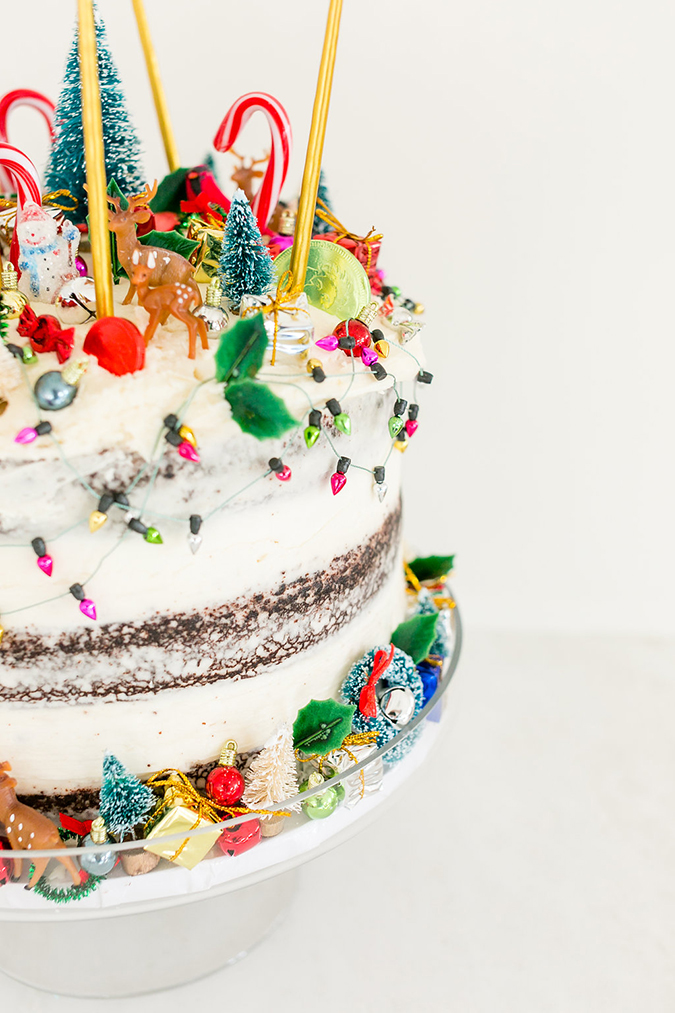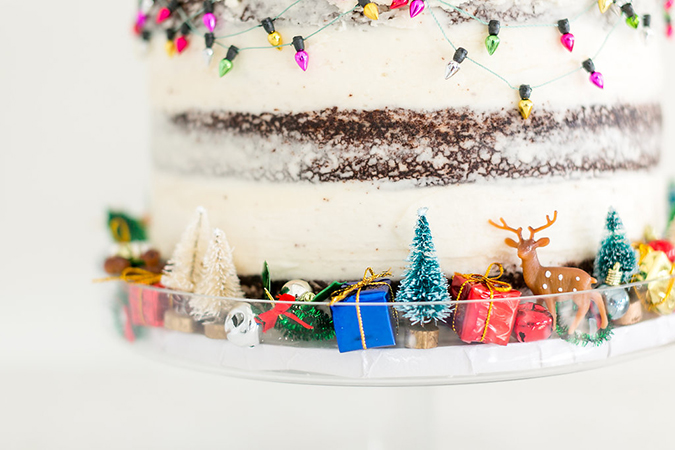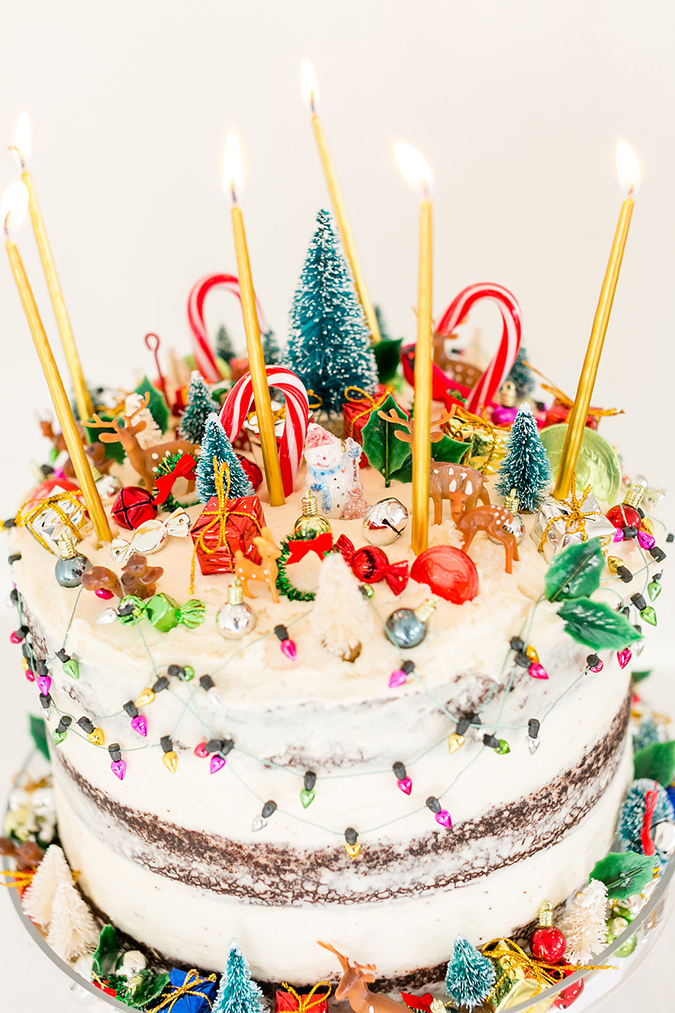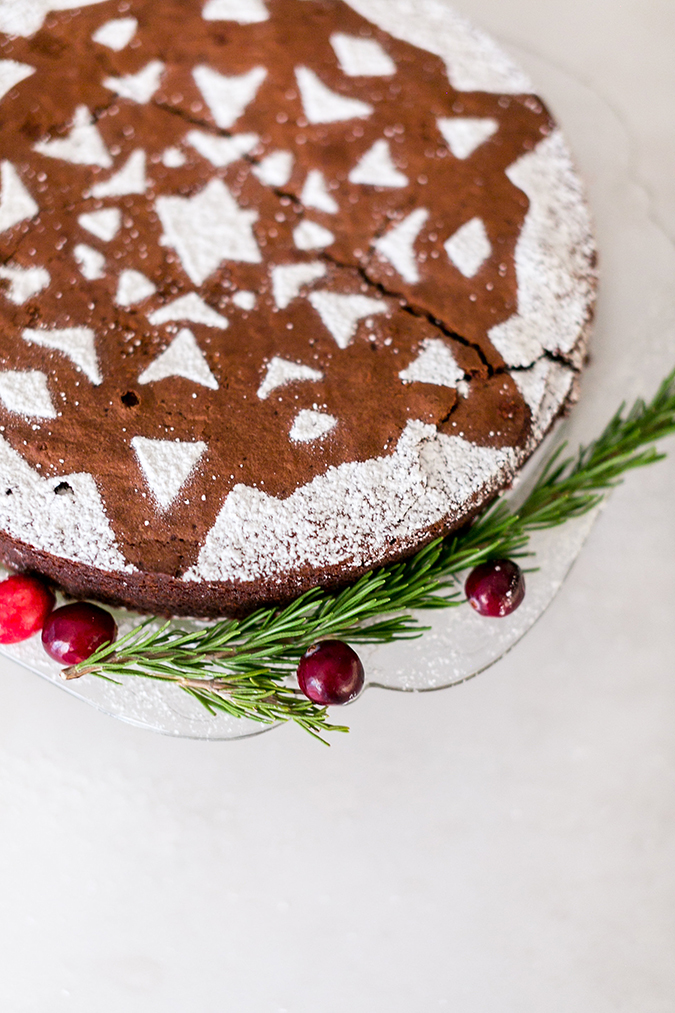 This cake will require you to revisit some old paper snowflake making skills you probably haven't used since you were a kid. If you forget how to make a paper snowflake, I recommend using this tutorial I found online. (It shows you how to properly fold the paper and everything.) Once you make a snowflake that you're satisfied with, you simply use it as a stencil for a powdered sugar snowflake on your cake. Lay down your paper snowflake on the top of your cake, and use a sifter to gently shake powdered sugar over the top. When it is well covered in sugar, carefully remove the stencil—and voila!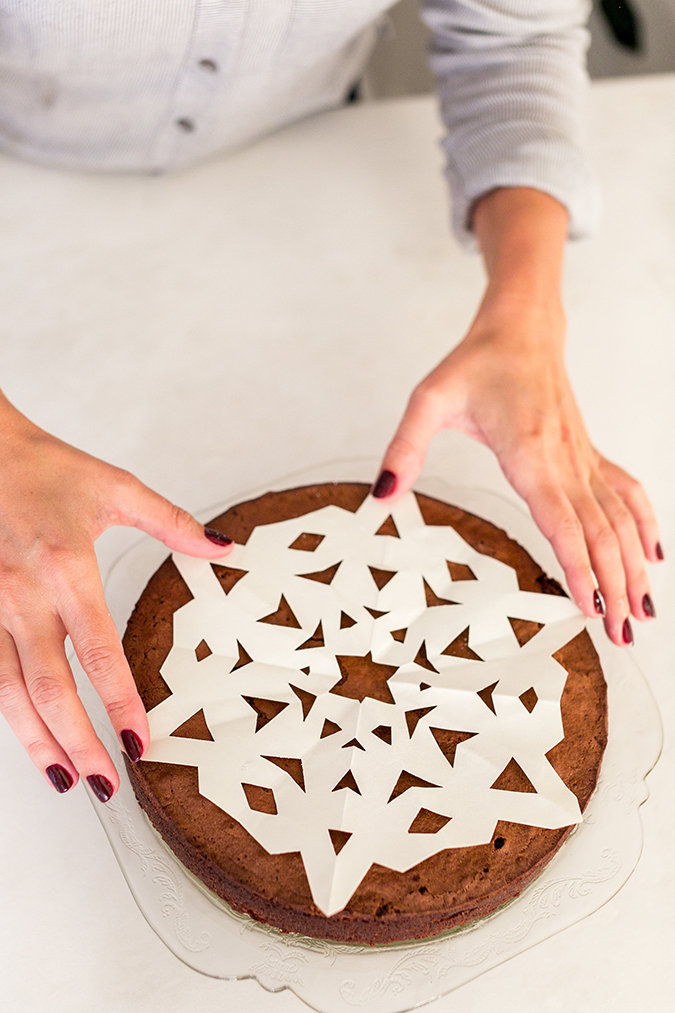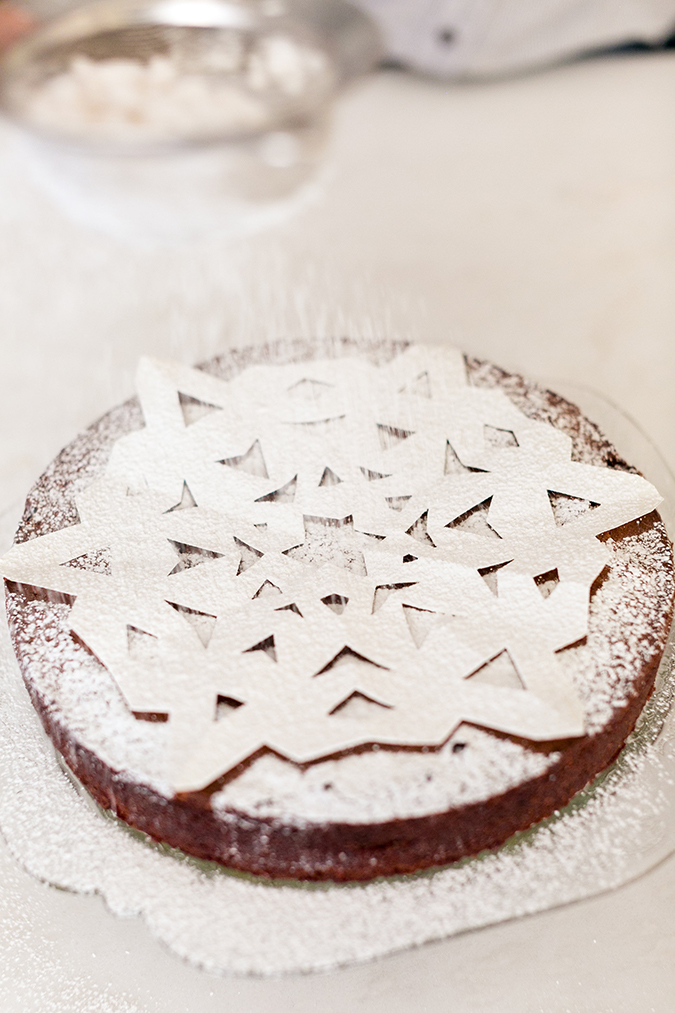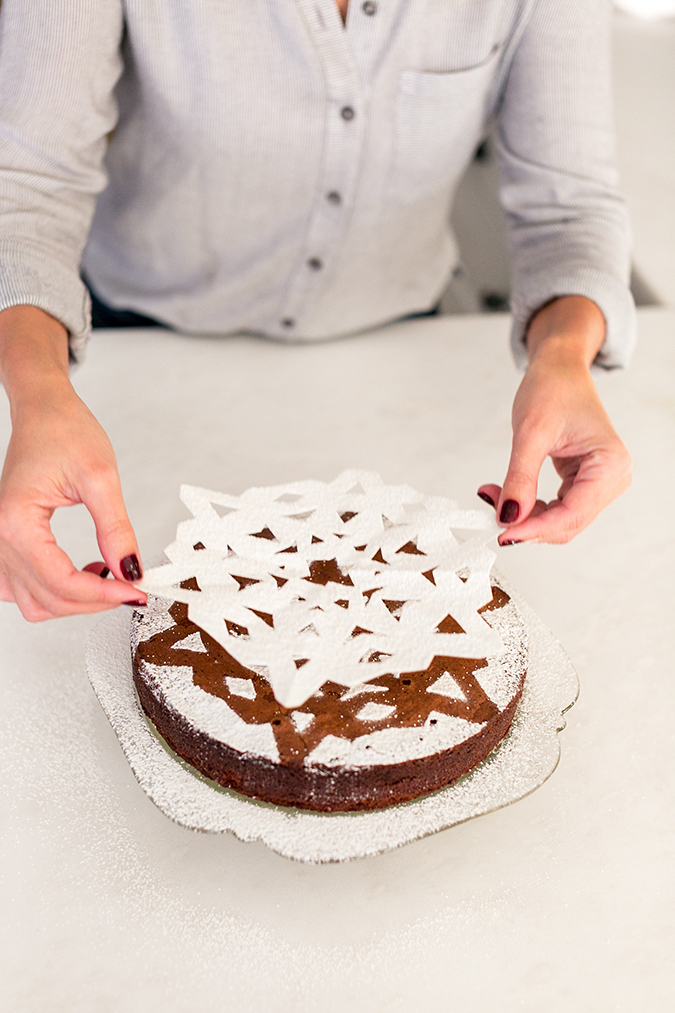 Which one of these cake ideas is your favorite?