Lovely Libations: Apple Cider Mimosas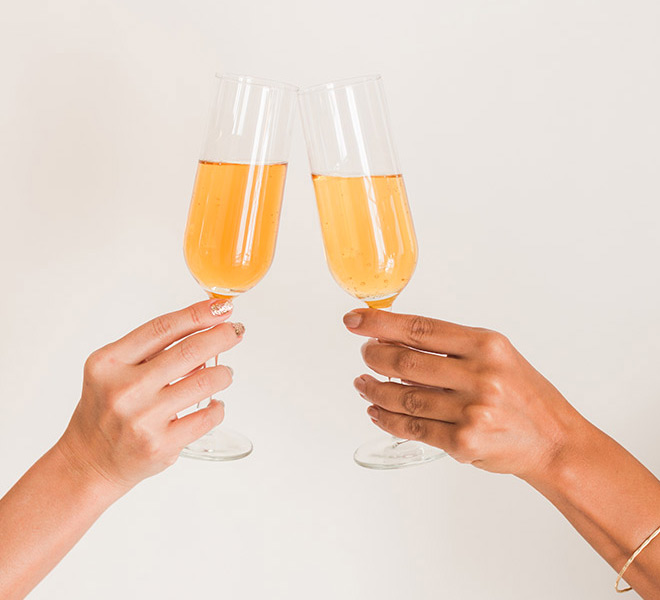 Being the California girl that I am, I can't resist a good Sunday brunch. And what would this special time of the week be without a bubbly mimosa? I'll always love the classic orange juice and champagne combination, but the seasons are changing. Lately I've been gravitating toward something a little more decadent—after all, who can resist the warm aroma of fall spices this time of year. That's where this next recipe comes into play. Today I'm going to introduce you to my new favorite fall sip: apple cider mimosas.
They may seem like an unlikely pair, but apple cider and champagne were meant to be. The contrast between crisp champagne and spiced cider is a perfect example of opposites attract. From Halloween all the way through Thanksgiving, this lovely libation is the perfect cocktail to cheers over during your holiday festivities. Keep scrolling to see how you can make your own batch of these delicious apple cider mimosas…


champagne
½ gallon apple juice
½ teaspoon ground cinnamon
½ teaspoon allspice
15 whole cloves
3 cinnamon sticks
1 small orange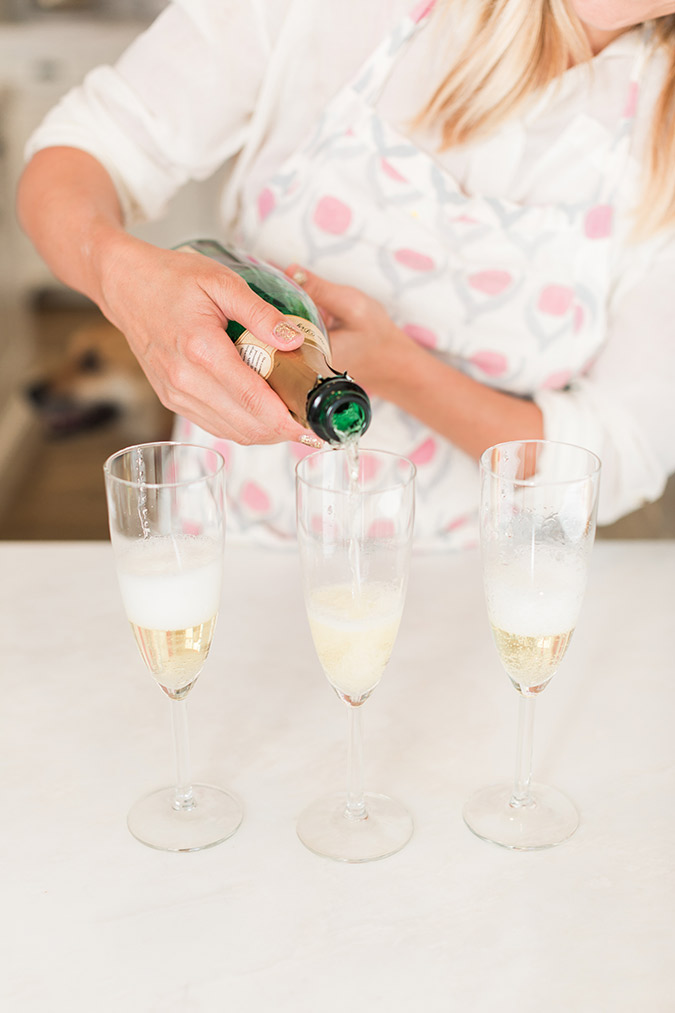 1. Pour the apple juice into a large pot and set to medium heat.


2. Once the apple juice is warm, slice the orange and combine all ingredients into the pot with the apple juice.


3. Bring the mixture to a simmer and let simmer for about 20 minutes.


4. Strain all of the ingredients out of the apple cider and discard. Let the apple cider cool in refrigerator completely.


5. Fill a champagne flute halfway with champagne. Fill the rest of the glass with fresh apple cider. Enjoy!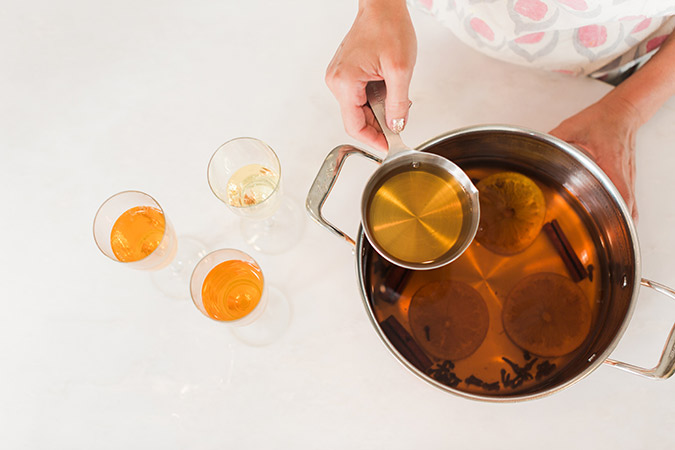 This mimosa recipe is revolutionizing my Sunday brunch. If you love fall flavors as much as I do, you have to try this recipe!


Will you be recreating this apple cider mimosa recipe?


Let me know if you're adding it to your brunch menu in the comments!