Hocus Pocus: Fruity Jack-o-Lanterns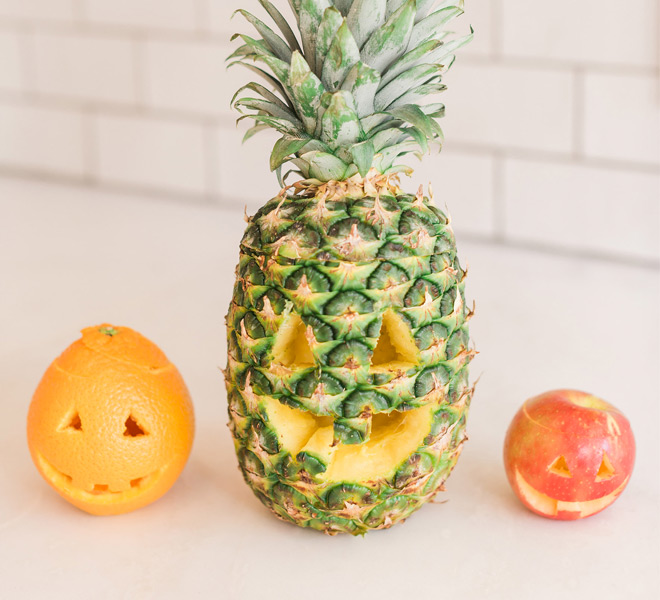 Who said that pumpkins get to steal the limelight all season long? I always look forward to decorating my house with pumpkins of all shapes and sizes but this year I was inspired to try my hand at carving something a little more unconventional. While these fruitier options may not last as long as traditional Jack-o-Lanterns, they sure do make a frighteningly adorable centerpiece. In case you're fresh out of ideas when it comes to carving this month, these orange, pineapple and apple options are just too cute. If you're throwing a spooky soiree this Halloween, I highly recommend letting these little guys make an appearance. They make the perfect table or plate garnish!


If carving pumpkins is more your style, my team and I have put together some pretty festive and fun pumpkin over the years. Here are a couple of my favorites:


Are you carving Jack-o-Lanterns this year?


Let me know if you'll be partaking in the comments below!