Party Planning: Throwing A Build-Your-Own Pizza Party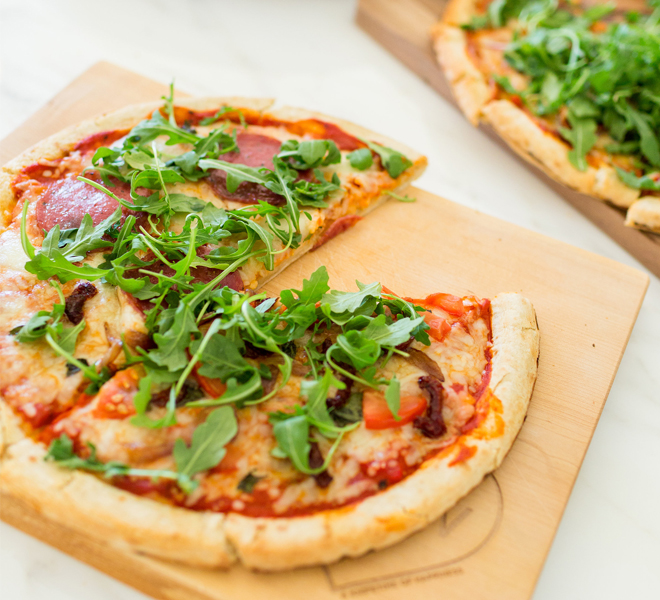 Pizza parties make me nostalgic for times of slumber parties with friends. They remind me of those pre-teen nights when all of your girlfriends would gather at one house and call in a bunch of pizzas for dinner (and midnight snacking) that night, over movies and truth-or-dare games. Those days were pretty fun, if you ask me. And on a recent weekend, I wanted to bring back that pizza party feel but elevate it a bit. So, I decided to have some girlfriends over for a build-your-own pizza party. We sipped wine and took some photos along the way…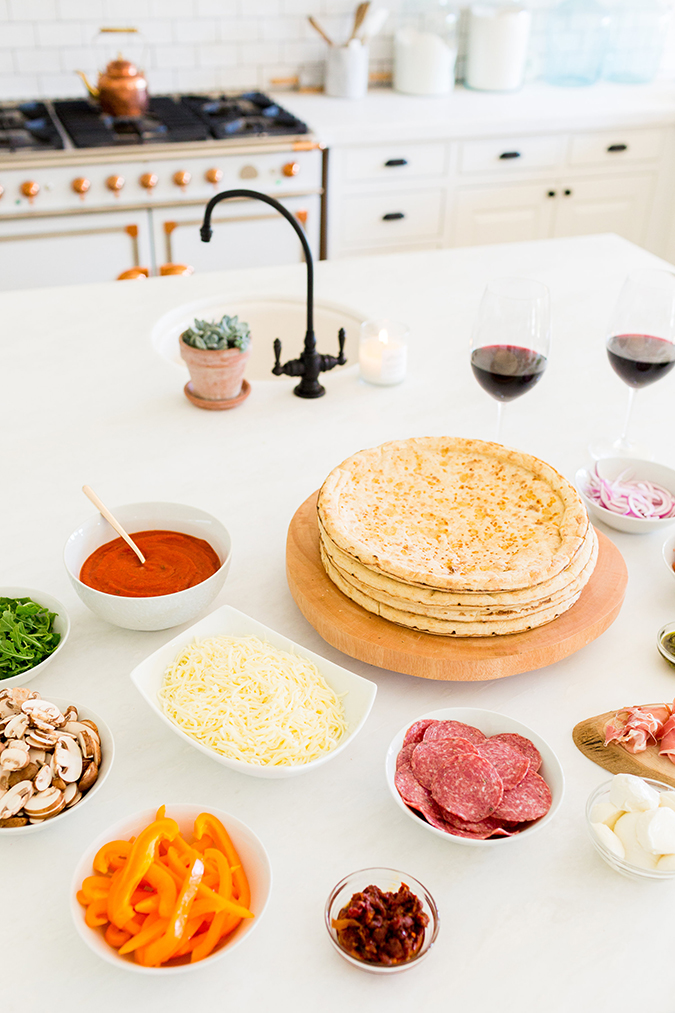 The setup looks pretty professional here, but to be honest, prepping for this get-together was super simple. All you need are some pre-made pizza doughs (or you can get super authentic and make your own pizza dough), and your toppings…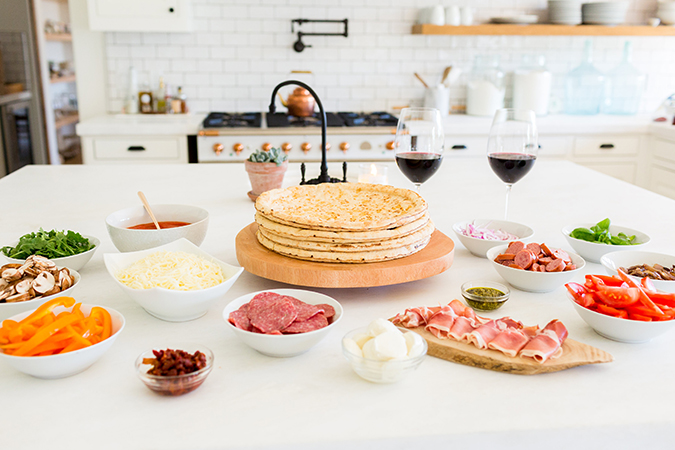 I made sure to set out a couple bowls of marinara pizza sauce with spoons so that several people could be making the base of their pizza at the same time. And we had a large bowl of shredded mozzarella cheese to sprinkle on top of the sauce before adding toppings…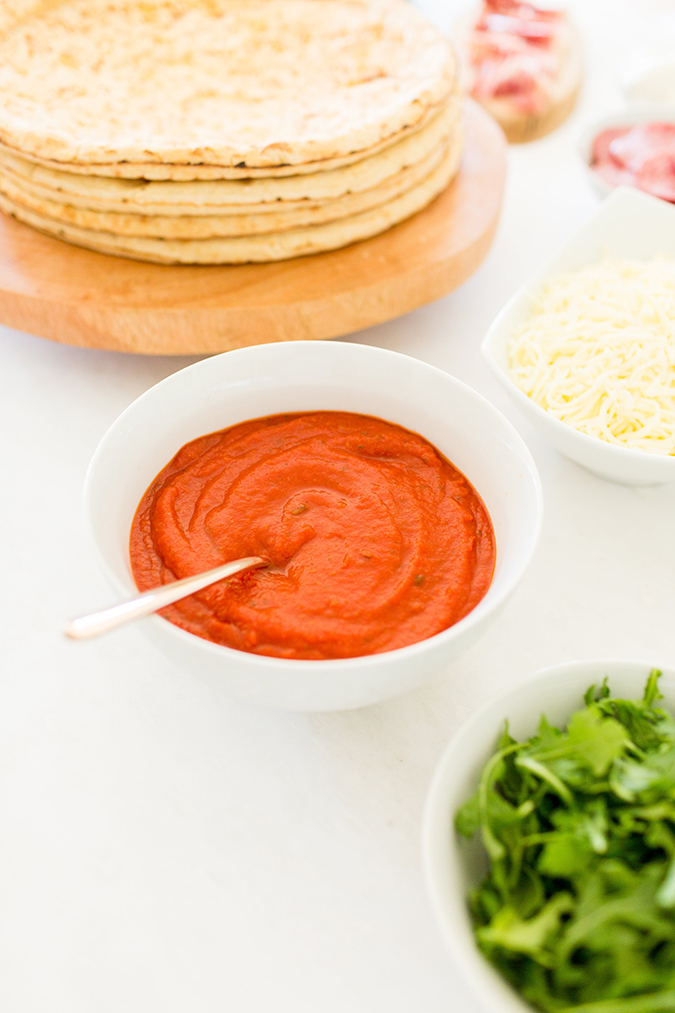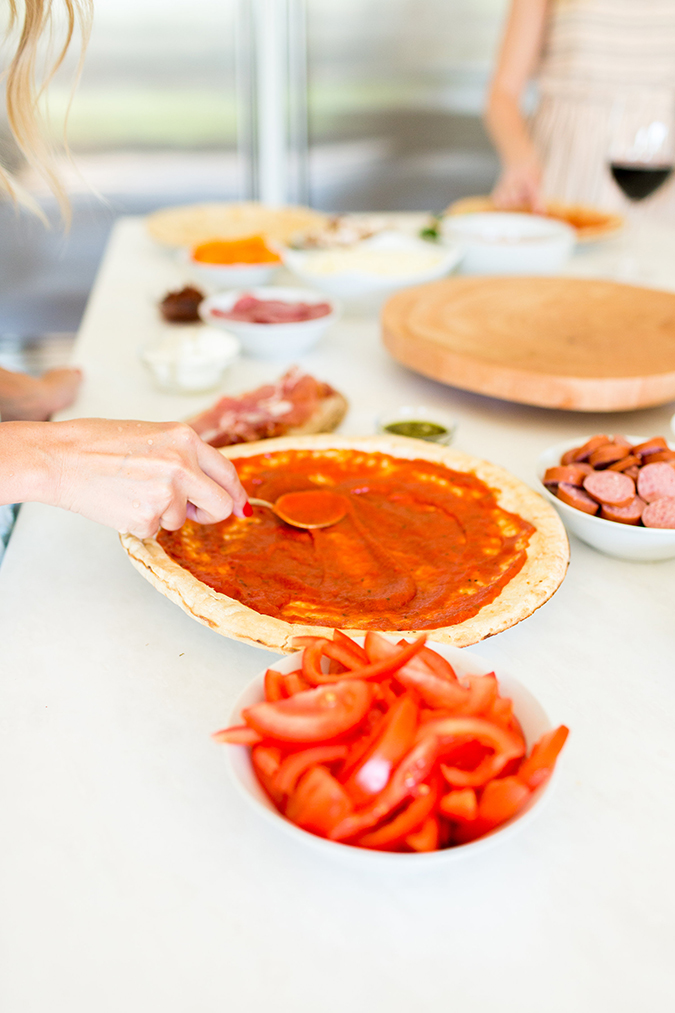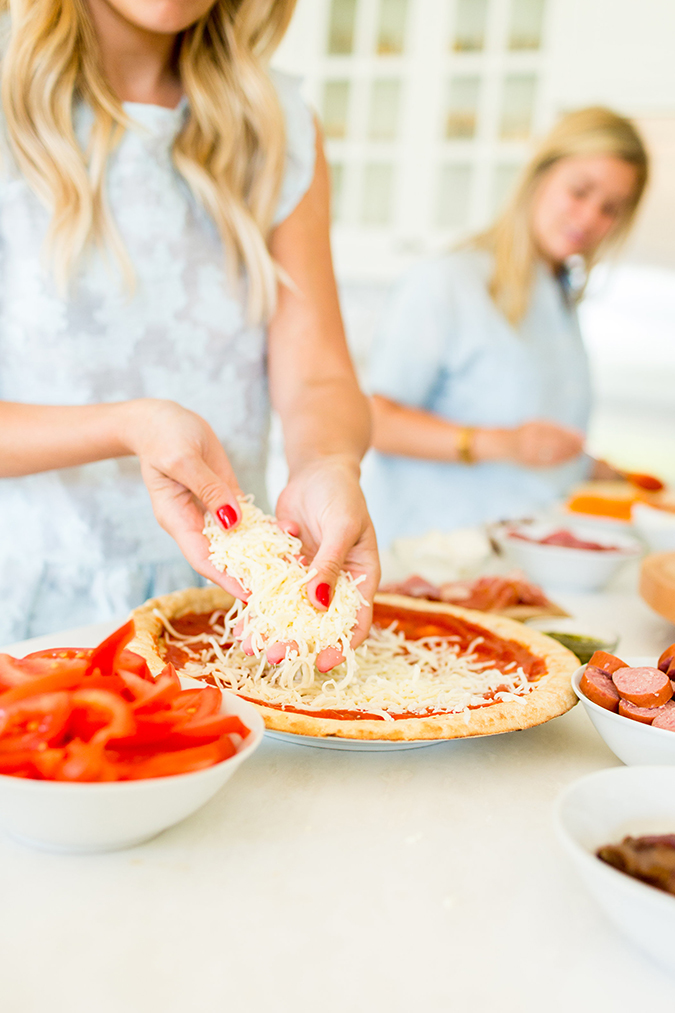 Then came the good stuff—the toppings…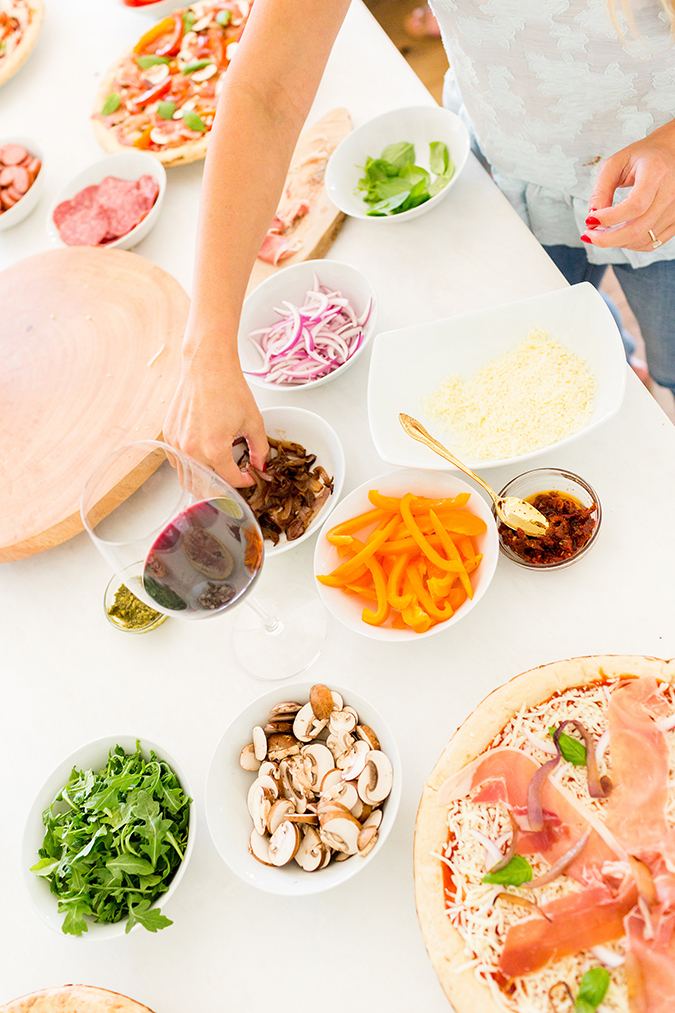 Throwing this type of party can be as easy or as time-intensive as you make it. If you have a small group of people for a last minute pizza party, you can actually look through your refrigerator to see what fresh toppings options you have to set out for your guests. Most of us have a jar of olives and fresh produce in our refrigerators at most points in the week—so you can really just set out what you already have! I knew I was having people over ahead of time, so I did go to the store to buy all new ingredients, and I even picked up some specialty items that I knew certain friends of mine liked. But you can really go either way…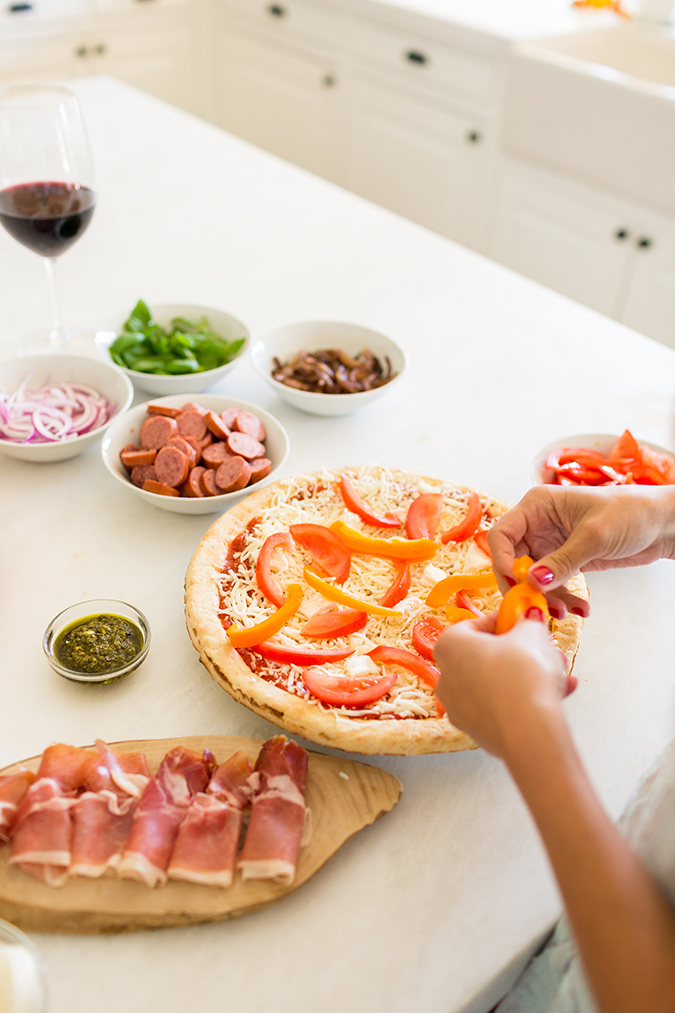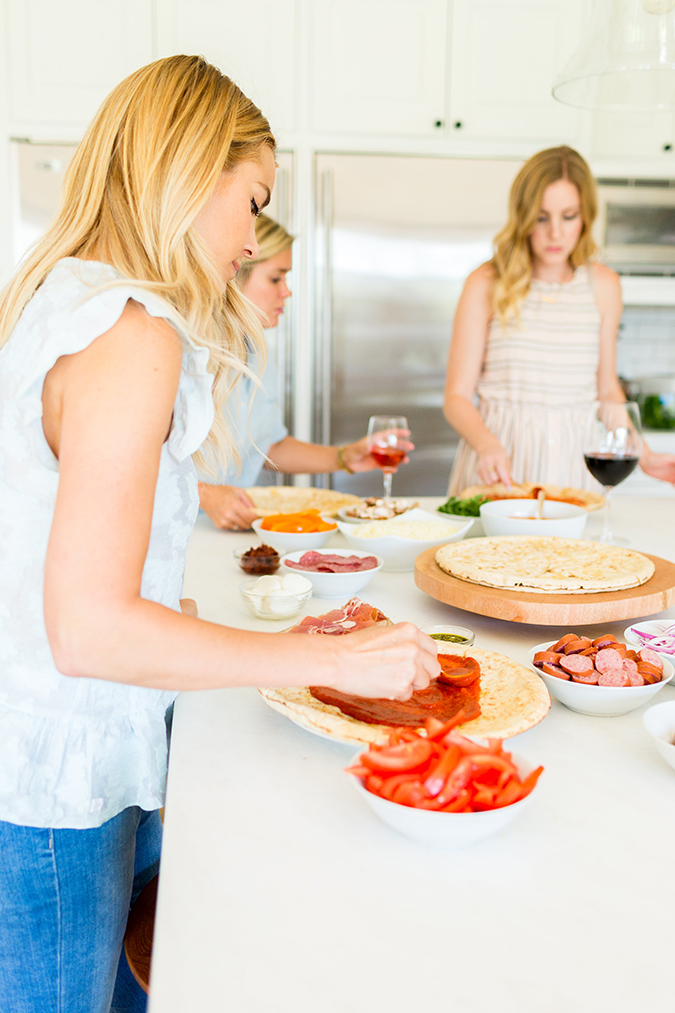 The toppings I set out included mushrooms, prosciutto, arugula, pesto, salami, Italian sausage, red onions, sun-dried tomatoes, spinach and bell peppers. This gave us so many options, but you can really set out whatever ingredients your heart desires…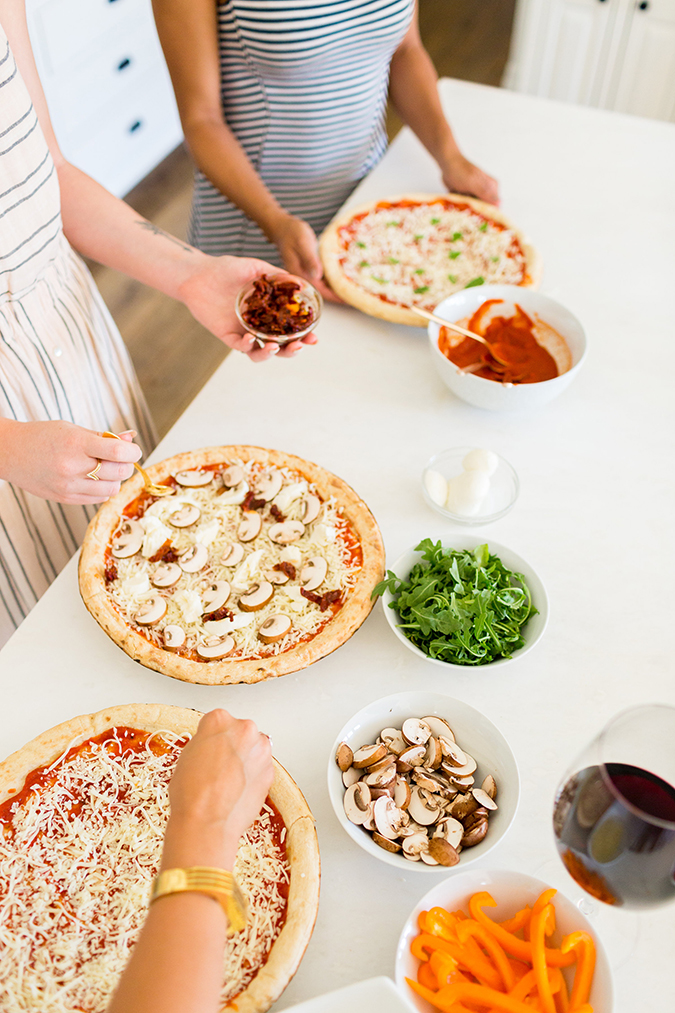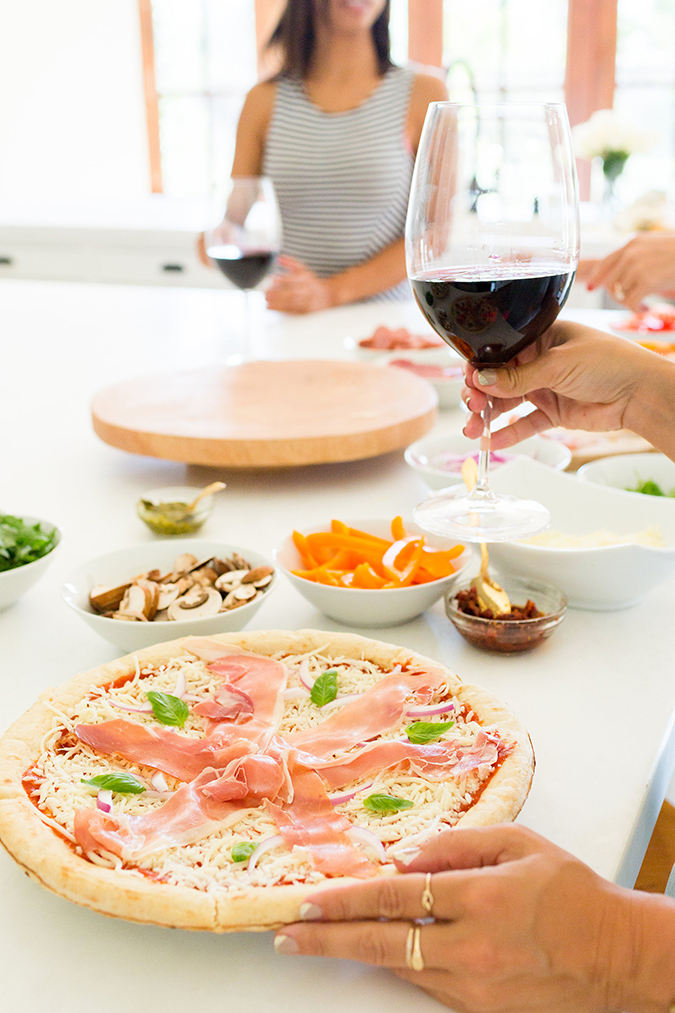 When it came time to actually cook our pizzas, we had to be strategic. We could only fit two of these in my oven at one time, so decided that it would be a pizza tasting party: Each of us would have a slice of each other's pizzas as they came out and take a vote on our favorite at the end. While the pizzas were cooking in the oven, we sat around my dining room table and caught up with each other over glasses of red wine. It was the perfect order of events, in my opinion.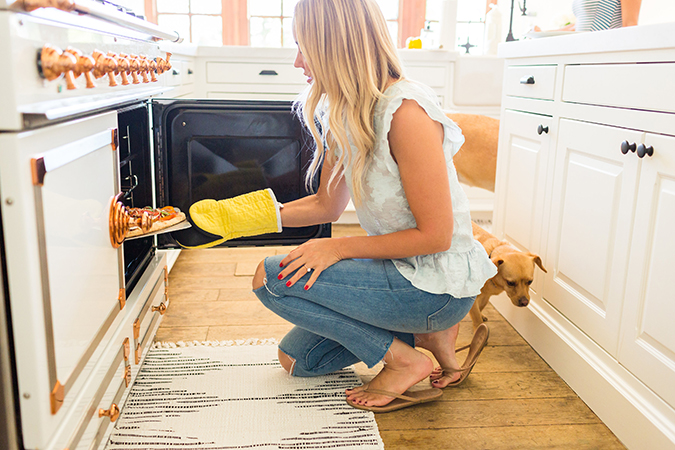 One of the best parts was that there was still so much pizza by the end of our night that I made little to-go boxes for my friends to take home. I mean, who doesn't love leftover pizza?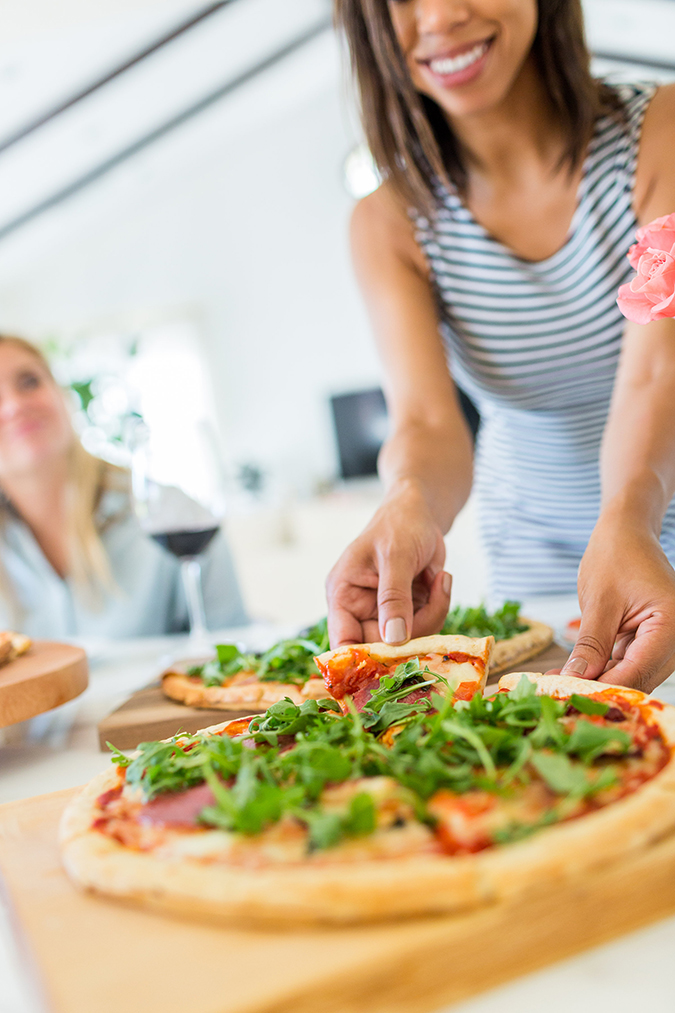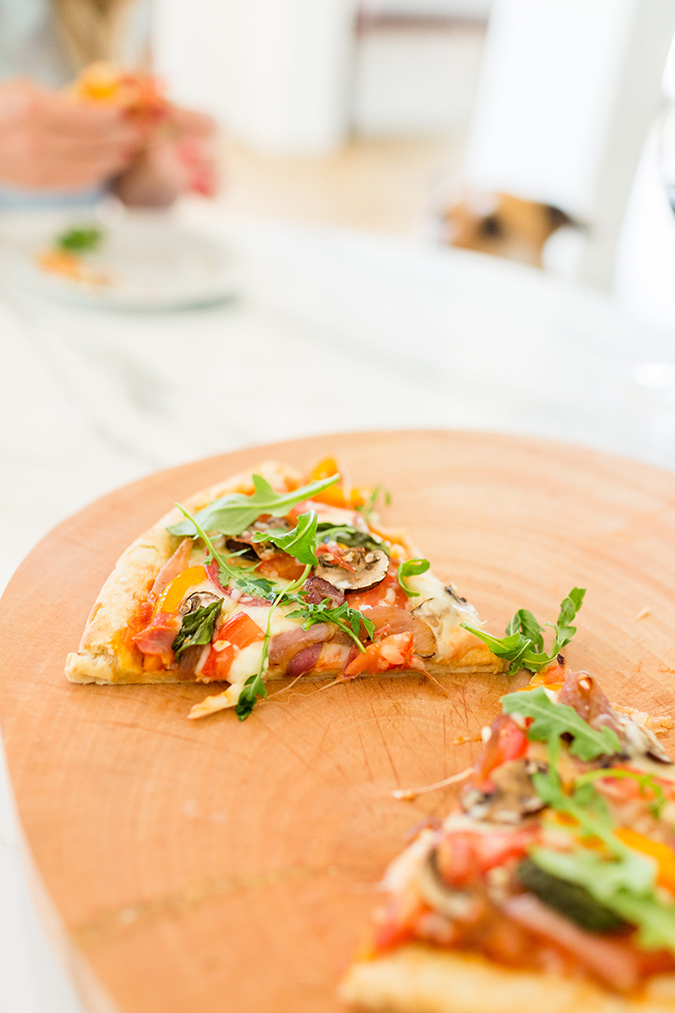 As you can see from the photos, this summer evening was a blast. I love how it felt like a grown-up version of those old school pizza slumber parties. And it was so easy that I'm definitely planning on making it a regular staple at the Tell residence.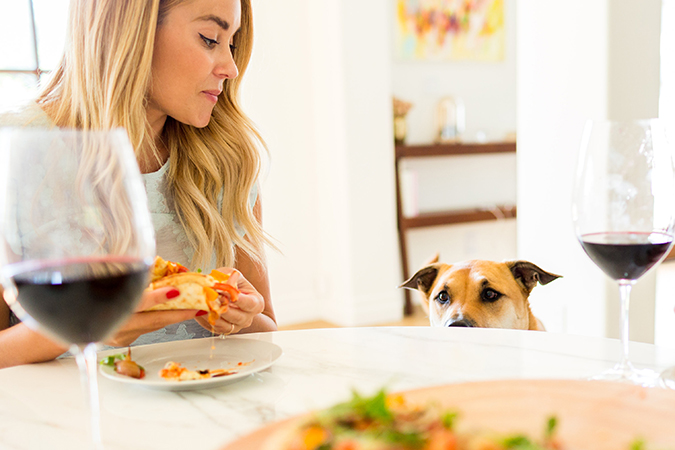 How have you been entertaining this summer?


And what toppings would you set out at your own pizza party?


If you do throw your own pizza party, let me know how it goes in the comments below!