Shape Up: The 30-Day Abs Challenge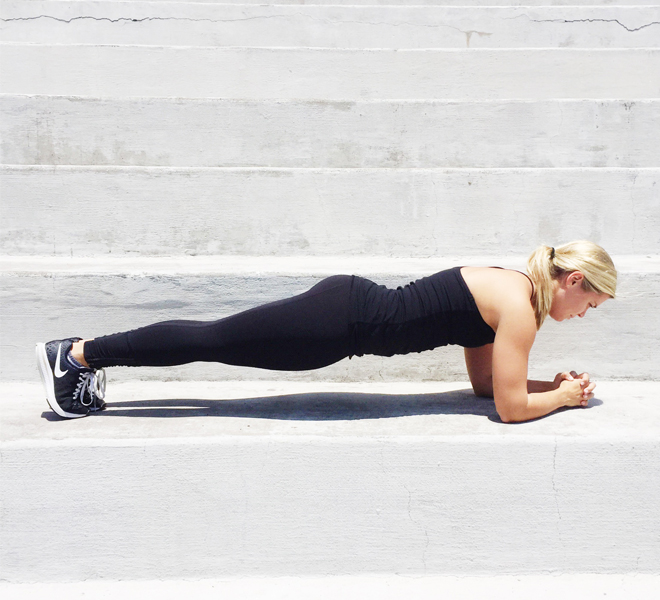 We always get inspired to write fitness posts this time of year. And after kicking off our new
fitness series
with
Dr. Hunter Vincent
last week, we feel more motivated than ever to stick to a workout schedule before summer officially begins (in exactly 20 days!). We all know that having a strong core and toned abs is the best accessory you can add to your summer swimsuit. Plus, a strong core means increased stability, better balance, more muscle tone (therefore less unhealthy fat cells). Most importantly, it's essentially a big boost of confidence. In an effort to strengthen up our abs before summer, we've decided to create a
30-Day Abs Challenge
to follow. You may have seen similar workout charts like this one around blogs and Pinterest, but today we wanted to customize our own
LaurenConrad.com
version and share it with all of you so that we can keep each other accountable!
Here's the drill: When you scroll down and look at our 30-Day Abs Challenge below, you'll notice that it's basically a calendar grid. Start at the top and do the best you can, completing each day's abs exercise for 30 days.
Now let's get started. Are you ready to do this 30-Day Abs Challenge with us? Here we go…

Pretty tough stuff, huh? We know you all can do it. Thirty days is the perfect amount of time to achieve a goal, and you will be surprised to see how simply working your abs will begin to increase tone in your entire body. After all, building muscle burns fat and helps your body burn calories all day.
Will you be joining us in doing this 30-Day Abs Challenge?
Let us know in the comments below. And if you do give it a try, be sure to post your progress photos on Instagram with #LCdotcomloves. You might even see your photos featured here on the blog!
XO Team LC
Image: LaurenConrad.com