Edible Obsession: Homemade Cinnamon Almond Butter Cups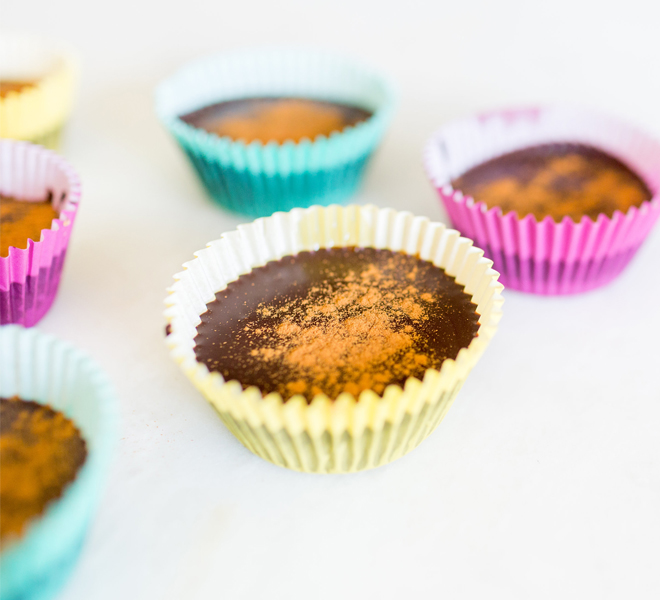 If I could only eat one candy for the rest of my life? That's easy—peanut butter cups. They are my weakness. I'm convinced that peanut butter and chocolate—not jelly—are the true perfect pairing. And I know there are so many others out there who feel the same way I do (at least the smart ones!). So with that in mind, I recently asked our LC.com resident baker Lauren Lowstan if she had a recipe for homemade peanut butter cups. As good as the store-bought version tastes, I always opt to make my own sweets when I can. If I'm indulging in a little sugar, I at least prefer to leave any chemicals and preservatives out of it. And by making our own, we were also able to sub in almond butter for peanut butter for some added nutritional benefits. These are candy cups in their purest form. Check out the recipe below, and prepare to have your mouth water…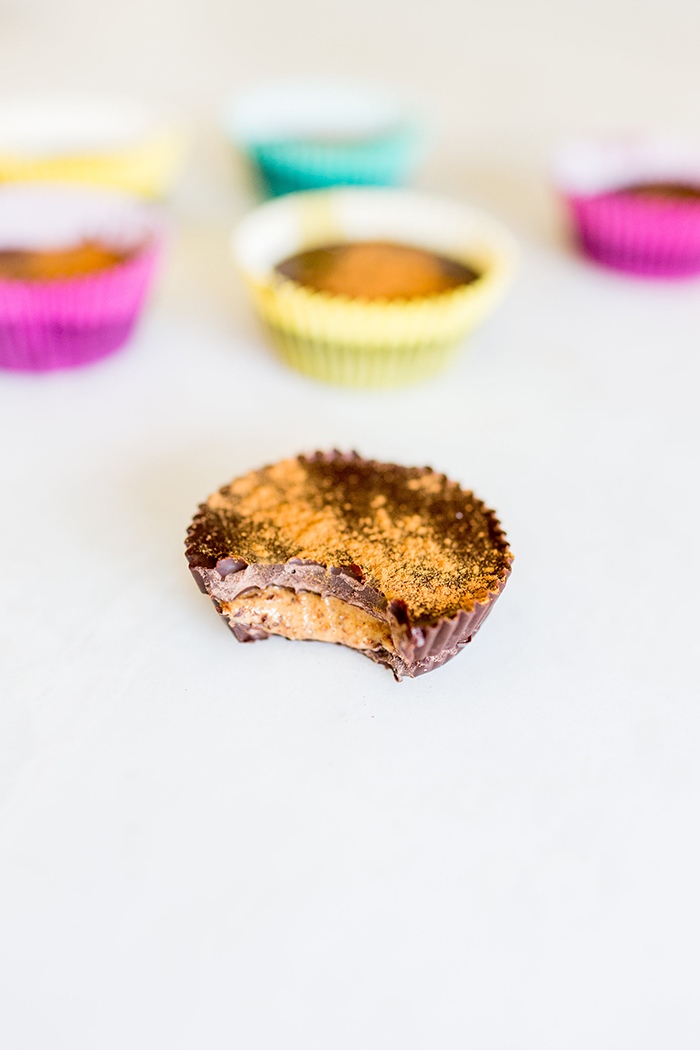 Homemade Cinnamon Almond Butter Cups
makes 12 regular size cups 


1 lb. dark chocolate
1 jar creamy all-natural almond butter
½ tsp sea salt
¼ cup coconut sugar
3 Tbsp powdered sugar
2 vanilla beans
¼ tsp cinnamon, plus more for topping
colorful muffin tin liners
standard muffin tin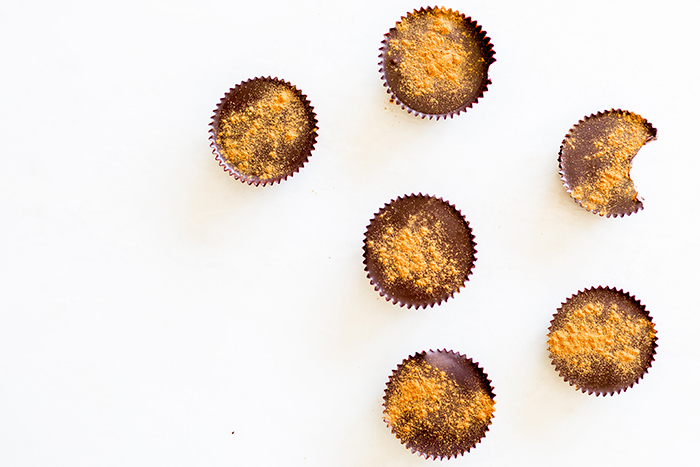 1. In a bowl, mix the almond butter, salt, coconut sugar, powdered sugar, vanilla bean and cinnamon with a wooden spoon until thoroughly combined. Set aside until ready to use.


2. Melt the dark chocolate in a double broiler until completely smooth.


3. Place 12 paper liners on your work surface. Add about a Tbsp of chocolate to the bottom of each liner. Twist and swirl each liner around so the chocolate coats 1/4 of the way up the inside. Place the liners in the muffin tin to help hold their shape.


4. While the chocolate in each liner is still melted, add a Tbsp of the almond filling to the middle of each liner. Gently press the filling down to flatten the tops of the filling.


5. Spoon a little bit more chocolate onto the tops of each liner to completely cover the almond filling and the sides. You want a nice flat top! Lightly tap the muffin tin onto your work surface to get rid of any air pockets between the chocolate. Set the muffin tin in the fridge for about 10-15 minutes until completely hardened.


6. Sprinkle a bit of cinnamon on top, and enjoy!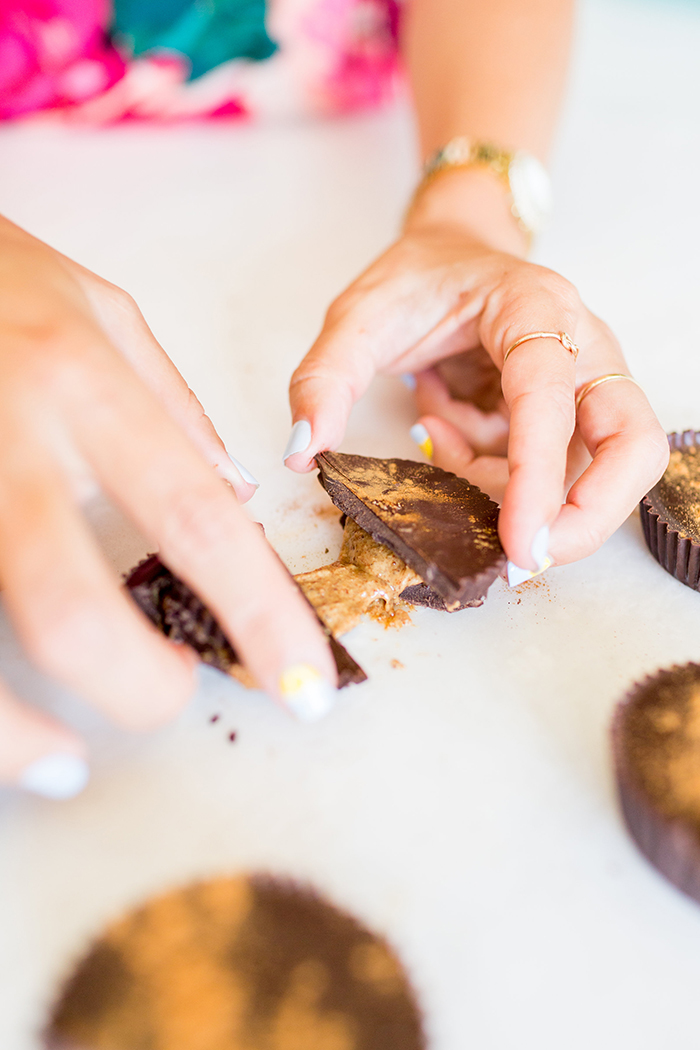 There you have it! Pure chocolaty, nutty goodness.


Are you going to give these sweet treats a try?