Edible Obsession: Citrus Stained Glass Popsicles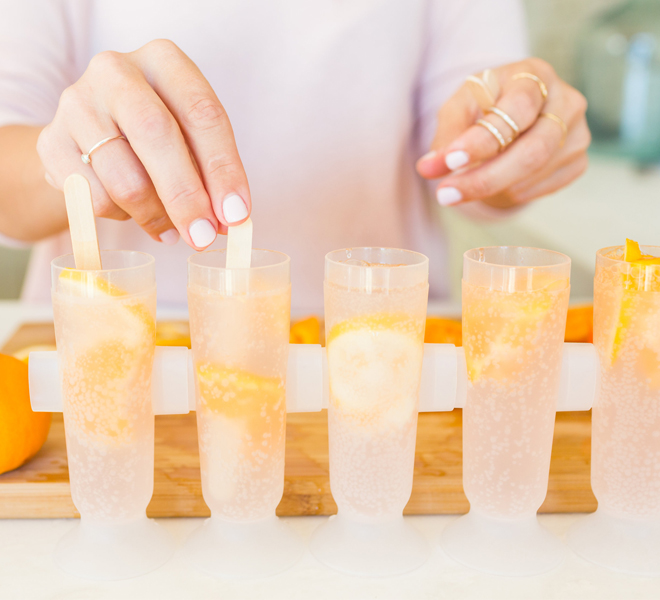 If there's one summer treat I've been craving as the weather's been getting warmer, it would have to be popsicles. These fruity frozen sweets seem to be all the rage right now (according to
Pinterest
, at least!) and there are dozens of delicious recipes I keep coming across. So, I recently set out to join the popsicle phenomenon and thought up a unique and delicious recipe to share with all of you here on LaurenConrad.com. These Citrus Stained Glass Popsicles are as refreshing as they are beautiful. The slices of citrus peeking out from frozen juice give them a special touch and a burst of flavor. They taste like summer!
Here are the simple instructions for how to make a batch of your own citrus ice pops at home…
Citrus Stained Glass Popsicles
Ingredients:
1 bottle sparkling lemonade or Italian soda (I used Lorina's pink lemonade flavor)
3 navel oranges
wooden popsicle sticks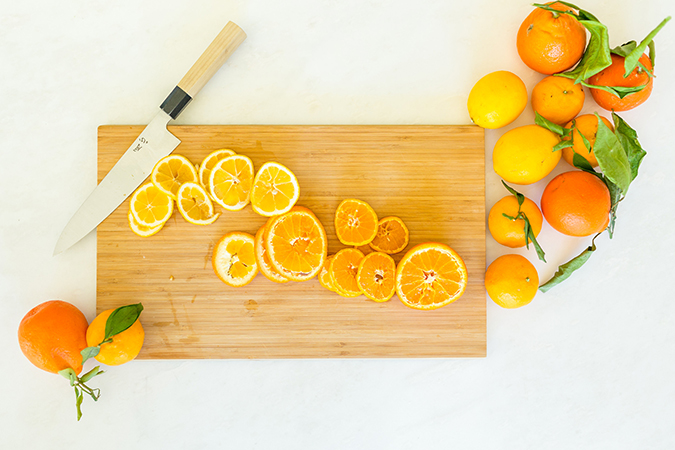 Instructions:
1. Slice your oranges into very thin, small slices that will fit into your popsicle mold. Place slices in mold, positioning them on the edge so that you will see the orange slices once your popsicles freeze.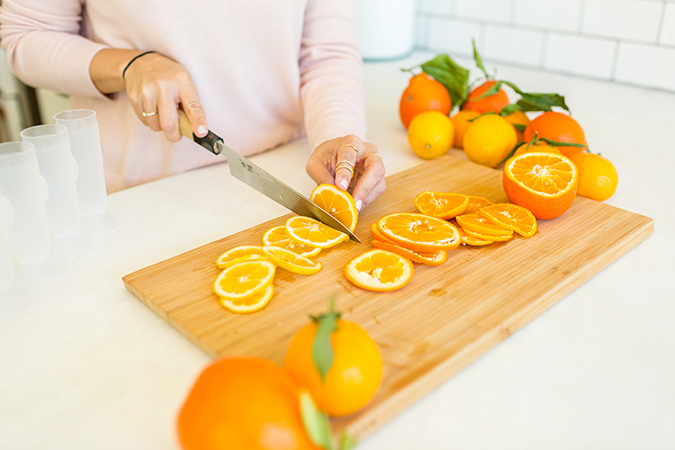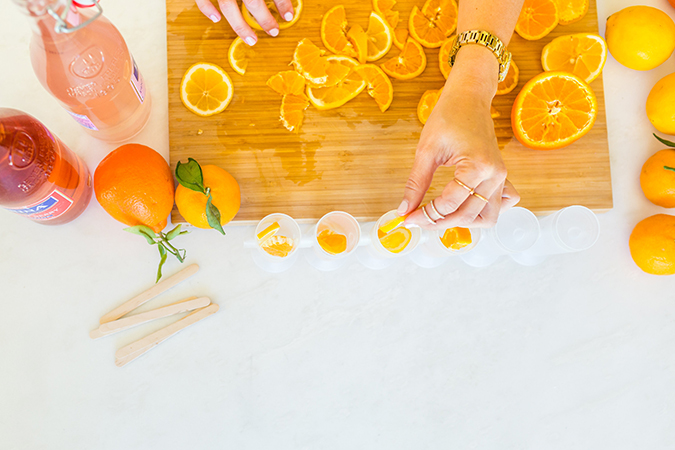 2. Pour Italian soda into the popsicle mold and place popsicle sticks inside. (Tip: If you stick a long piece of scotch tape on the top of your popsicle mold, taping down at the end of each row, it will help to keep the wooden sticks in place.)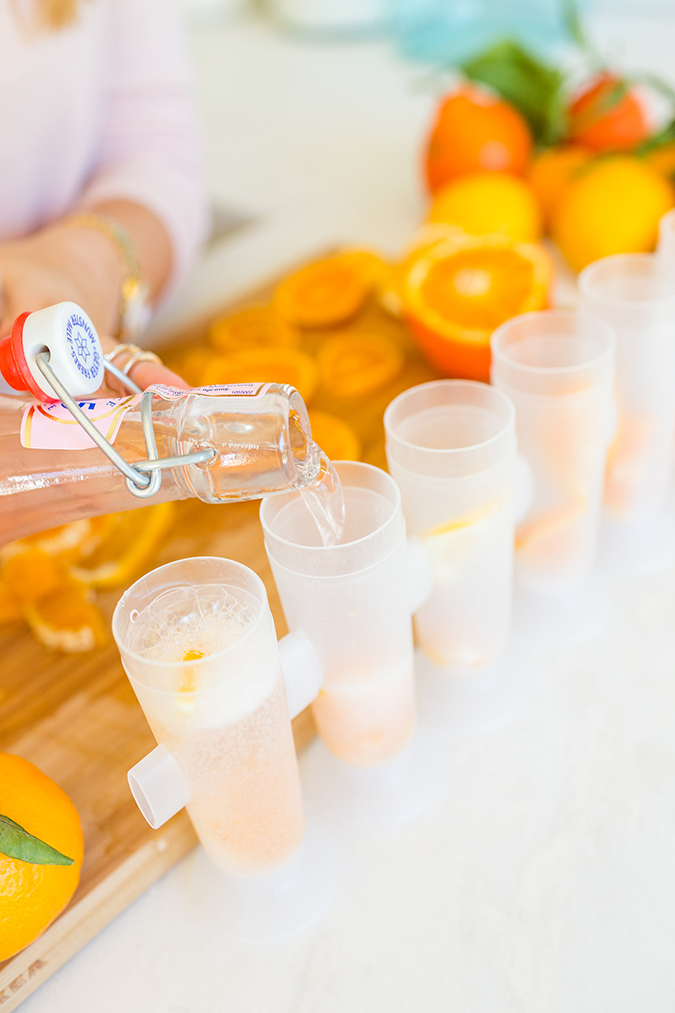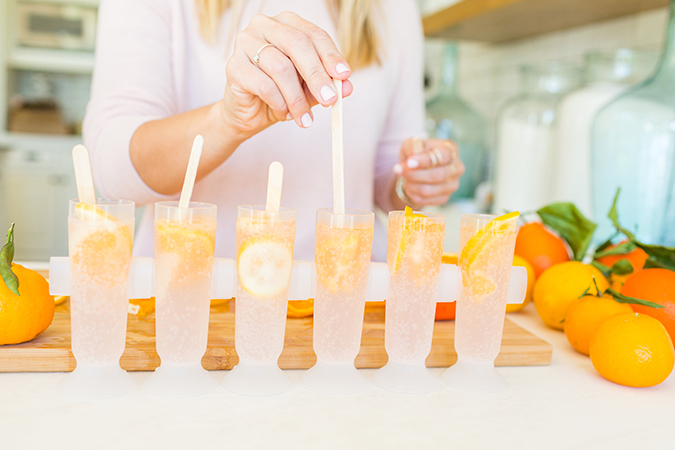 3. Then let popsicles freeze for about 4-5 hours. Remove gently (over warm running water, if necessary) and enjoy immediately!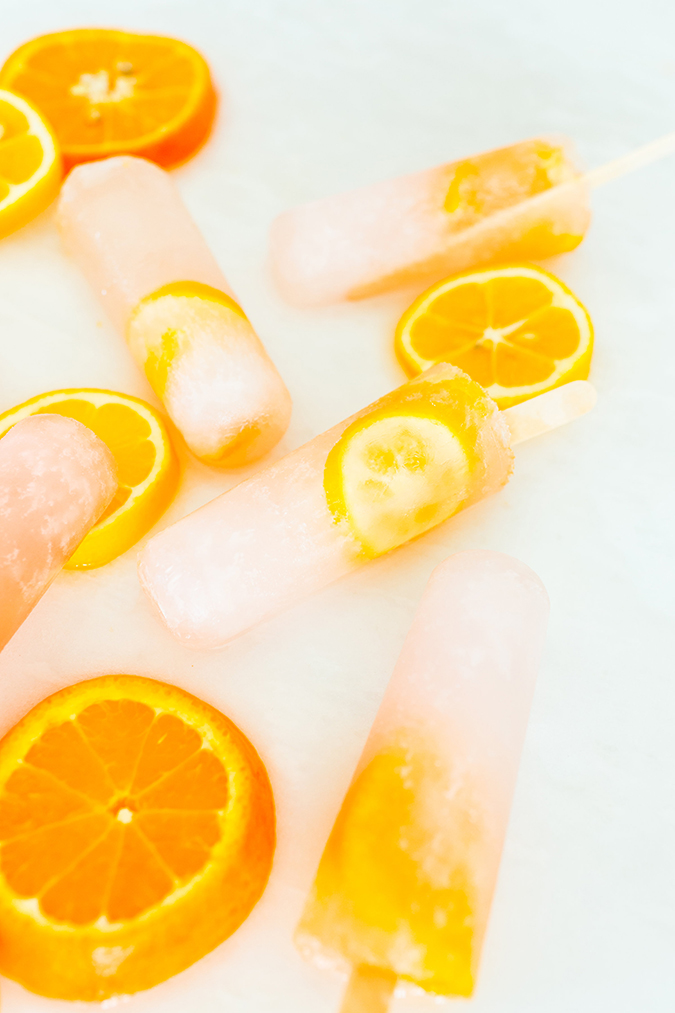 We also used our extra orange slices to make fresh orange ice cubes. These add a perfect burst of citrus flavor when placed in iced tea, sparkling water, or a fruity cocktail. Simply place small orange slices in an ice cube tray, fill with water and freeze.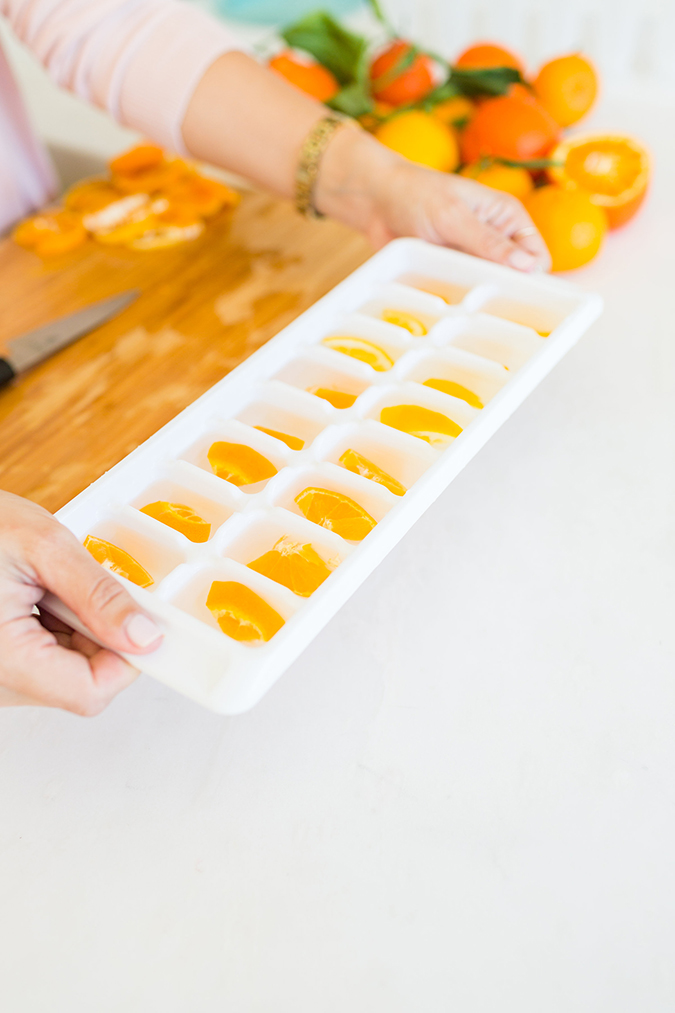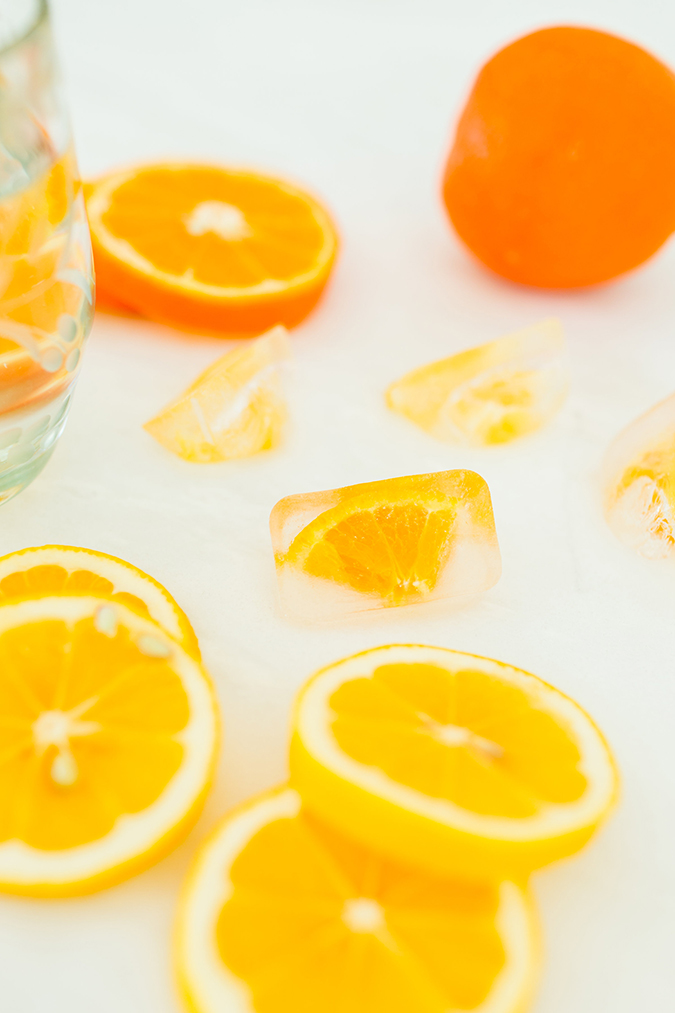 These orange ice treats taste as refreshing as they look… Promise! So be sure to give them a try and let me know how yours turn out in the comments below.
What's your favorite treat to keep you cool during the summertime?
xx
Team LC