This Season's Staples: The Tuxedo Blazer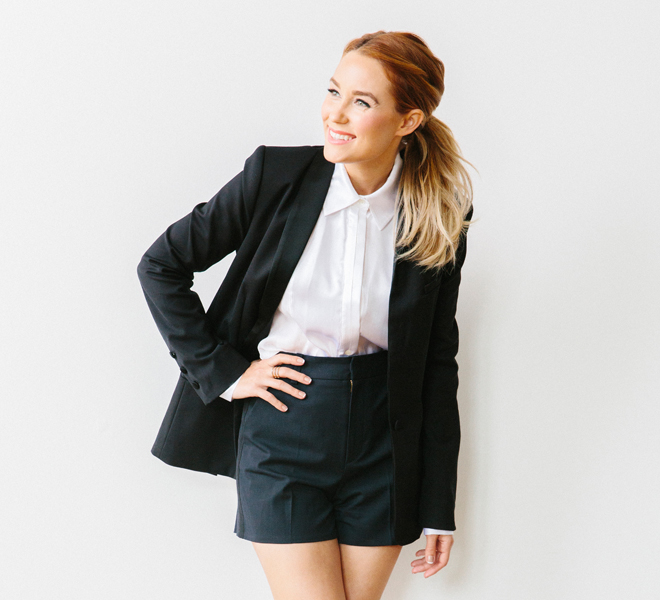 In honor of this month's
Work It
theme on LaurenConrad.com, today's
This Season's Staples
post will be focused on the biggest workwear staple of them all: the blazer. Every girl needs a good blazer in her closet. If you
work in an office
or are going on an interview, it's an essential for obvious reasons. But even if your job has a casual dress code, a chic, well-tailored blazer is a great outerwear option to pair with jeans and a tee. I have several black blazers in my closet that I keep on heavy rotation. But this season I'm loving a new twist on this old favorite: the tuxedo blazer.
Tuxedo blazers are modeled after the classic men's tuxedo jacket and are defined by their long, contrasting lapels. In spite of its menswear origins, there is something so elegant and even feminine about this borrowed-from-the-boys look. The tuxedo blazer pairs well with anything from a maxi dress to tailored trousers to jeans and a T-shirt. The fancy lapel details make this the perfect blazer to dress up a special occasion outfit or kick a simple weekend ensemble up a notch.
Check out the photos below to see how my team and I styled the tuxedo blazer for spring. You can also shop our links for these pieces and other similar ones at all different price points…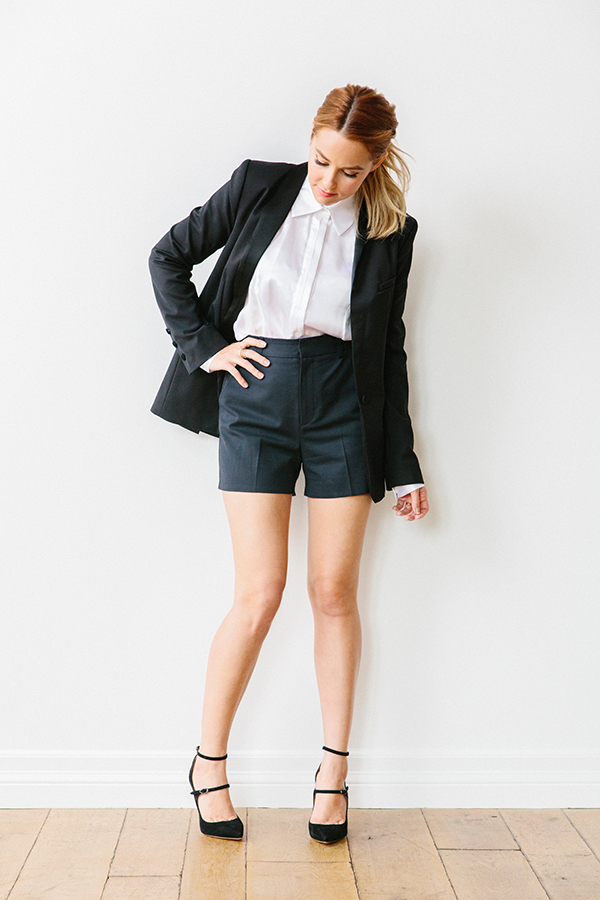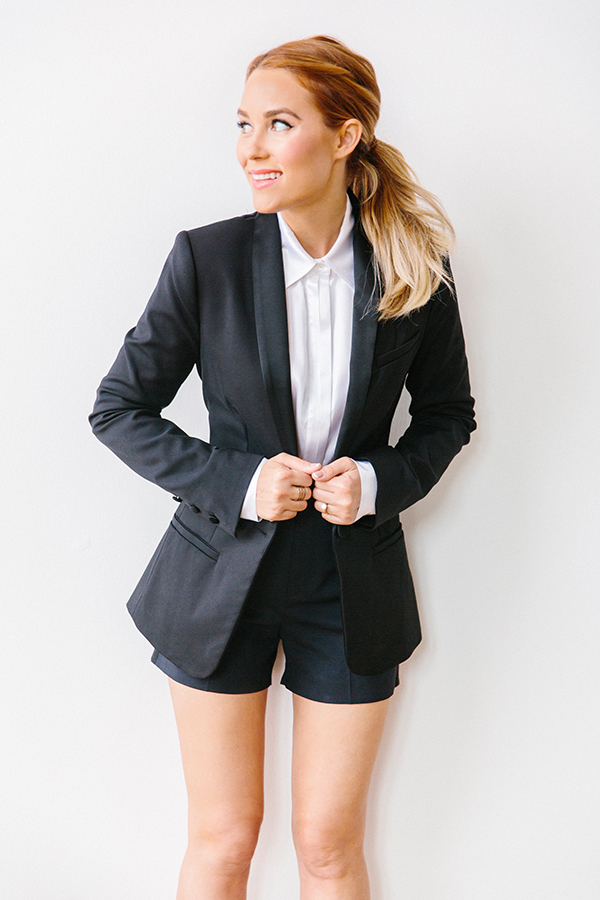 We paired my L'Agence blazer with shorts from Zadig and Voltaire. My blouse is from Frame, the shoes are Neil J. Rodgers (you might remember them from this post), and in case you were wondering, my lipstick is Tom Ford's 'Something Wild' shade.
Shop other similar pieces below…
Blazer:

Shorts: 

Blouse:

I hope you loved today's installment of my This Season's Staples series! Stay tuned for more outfit posts from my fashion photo shoot.
Will you be investing in a tuxedo blazer this season?
Let me know below!
XO Lauren