Style Guide: 1 Slip Dress Styled 3 Ways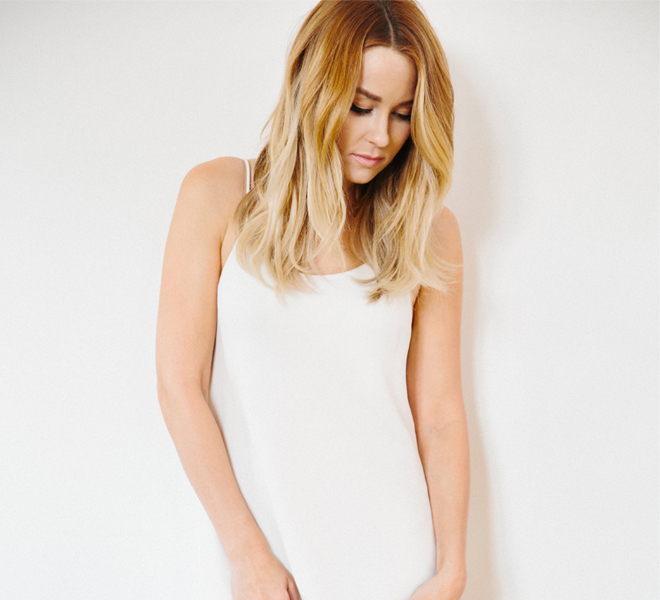 In my opinion, the best clothes to invest in are versatile pieces—ones that can be worn a variety of different ways, for different occasions, at all different times of the day. You know you've found a keeper when you can create completely different outfits with one piece after just a few accessory changes. For me, the easiest piece to build on is a dress. I wear dresses often because they are easy to throw on and they serve as a blank canvas for any other accessories or layers I feel like adding.
Lately, I've been having a bit of a love affair with the slip dress. Slip dresses are sexy and feminine, and I've been investing in a few different styles here and there. Today, I'm going to show you how to style one of my favorite white slip dresses, three different ways…
I worked with stylist Katie Bofshever to create three different looks with my Helmut Lang slip dress below (similar here). One look is perfect for heading into the office, another is ideal for an off-duty day, and the last is my favorite date night uniform. Take a peek below to see how we styled one slip dress three ways, and be sure to shop for your favorite items in this post too.
Wear It To Work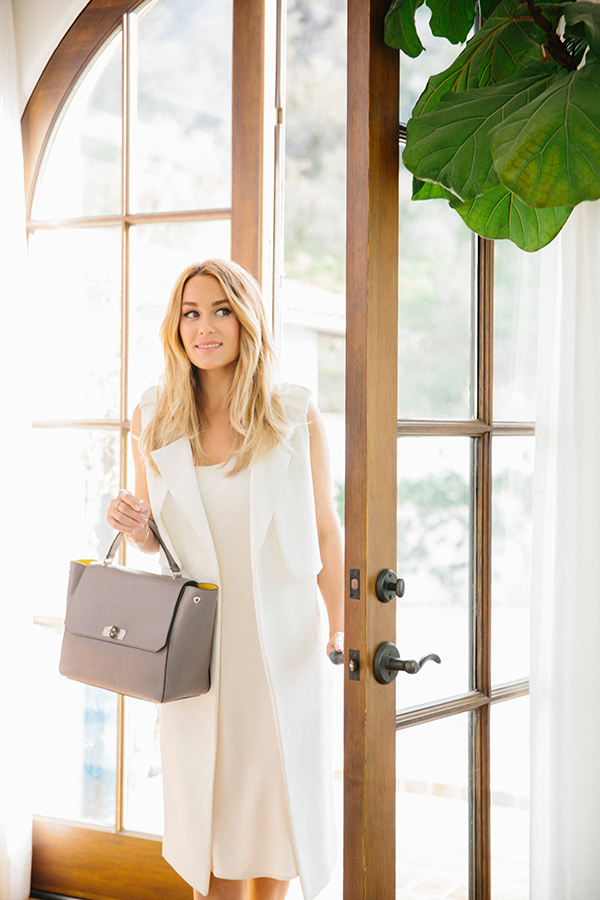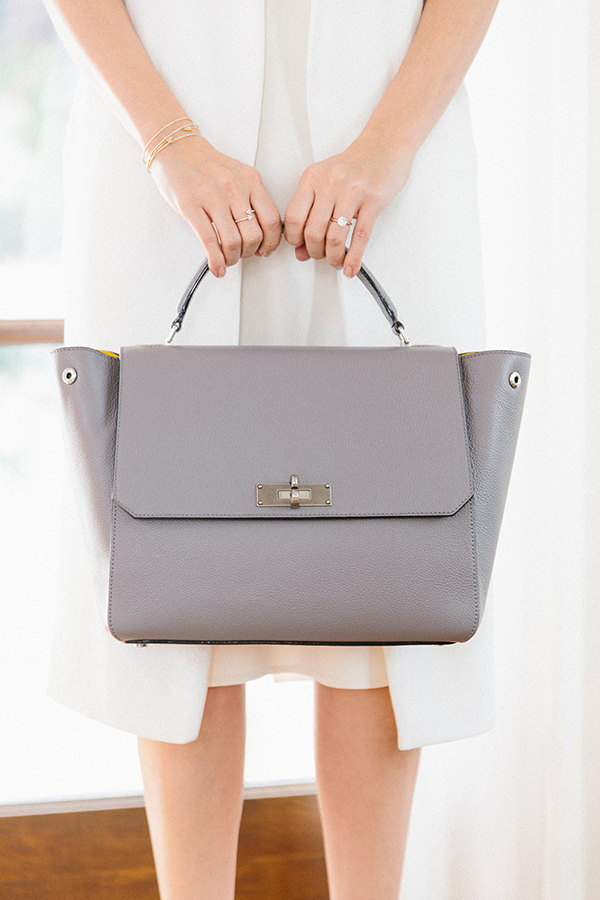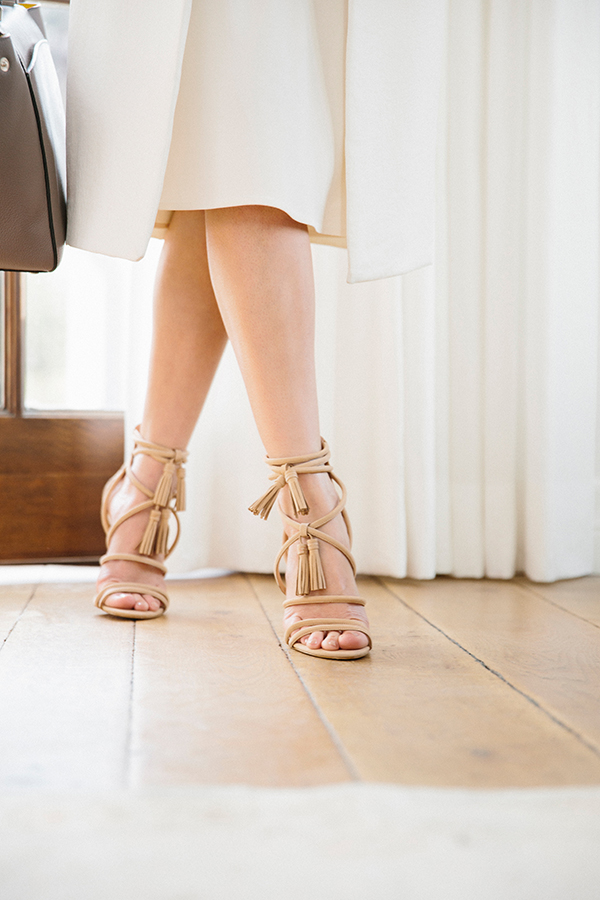 To create an office ensemble around this dress, we wanted to add pieces that looked professional and sophisticated, but still feminine. I loved the Rebecca Valance vest we added because it has a collar and lapel just like a blazer, but without the sleeves—perfect for a summer workday. We chose Aldo shoes (similar), a Bally handbag and EF Collection bangles to complete this look. Our makeup artist for this shoot, Carissa Ferreri, used a Sisley lip pencil in Nude and Nars lip gloss in Orgasm for my lip color. But the shoes might have been my favorite touch… I'm smitten for tassels this spring.
Shop Lauren's Look…

Wear It on an Off Duty Weekend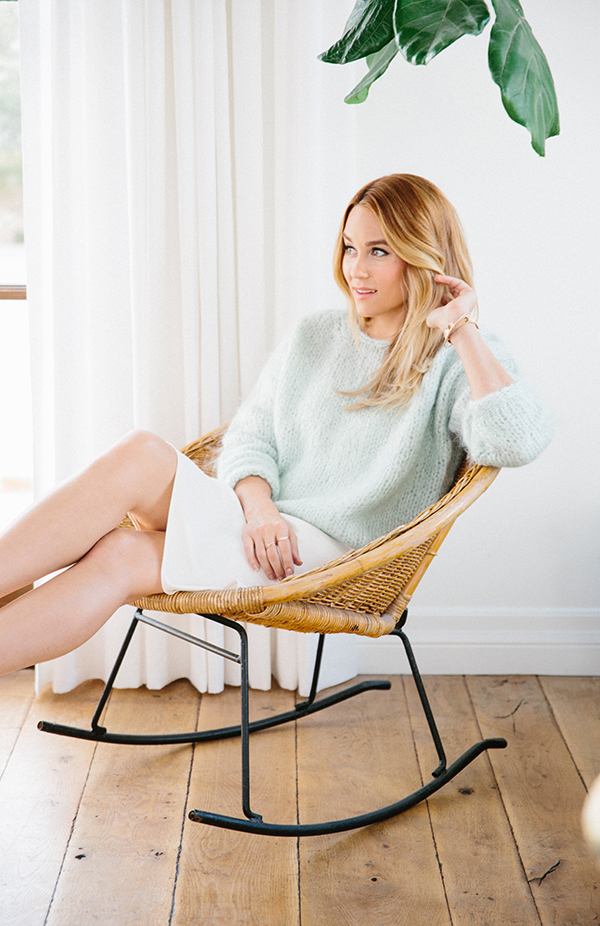 A slip dress like this one can be the perfect foundation for creating a weekend look. All you need is a cozy sweater (the one I'm wearing above is by Madewell). I spend a lot of my weekends entertaining friends and family casually at home, or cooking and organizing, so shoes aren't always necessary! But when I do step out for errands, I would pair this look with a pair of comfy sneakers, this Komono watch, a crossbody bag and my favorite sunnies, of course.
Shop Lauren's Look…

Wear It for Date Night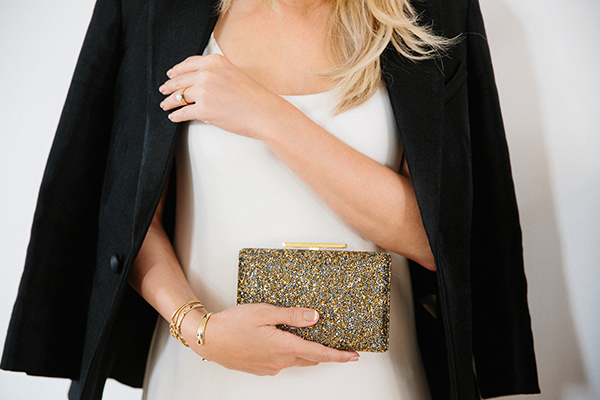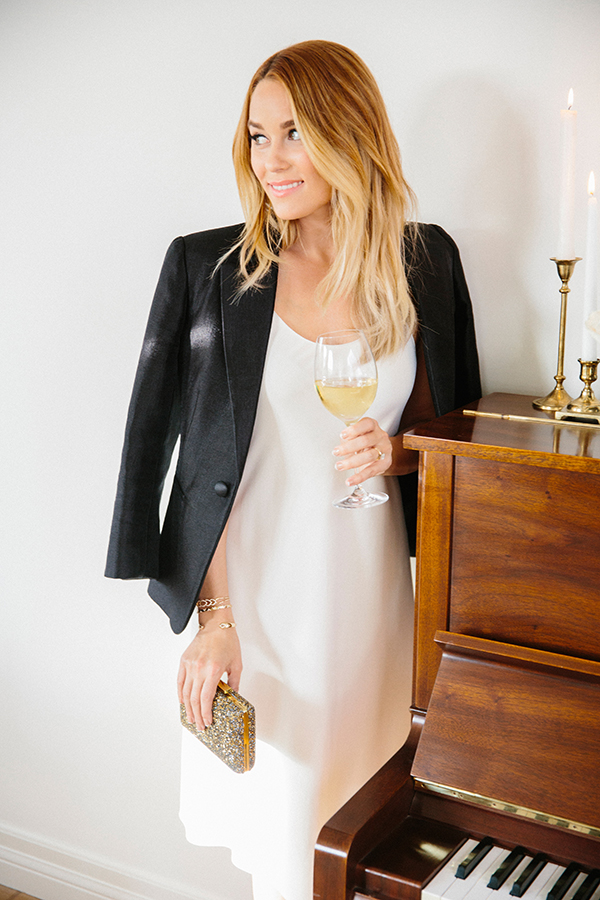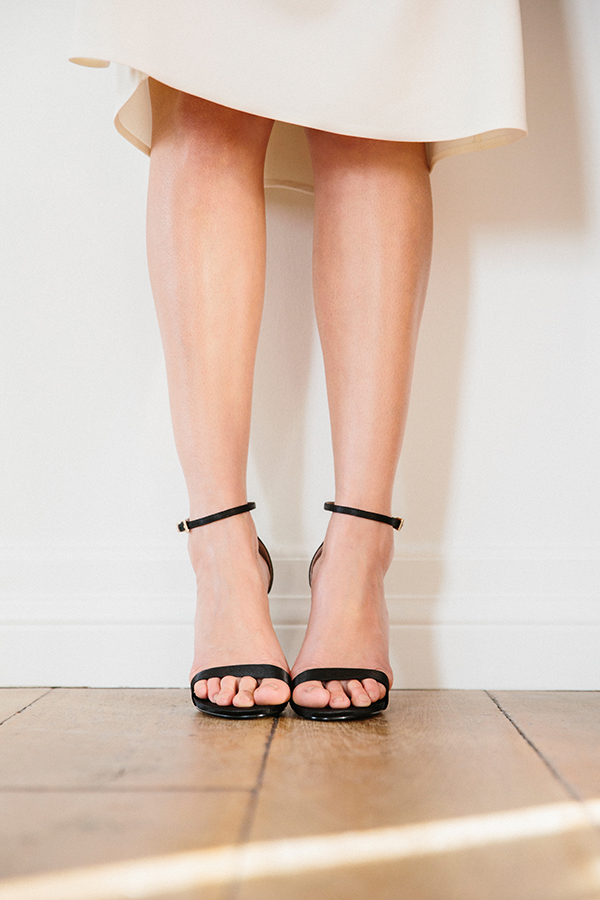 Wearing a sexy slip dress on a date night or for a special occasion is a no-brainer. It's a piece that's already sexy enough on it's own, with its relaxed and flattering silhouette. I like to dress things up a bit when William and I go out on date nights—those nights are luxuries, after all. So Katie and I styled this look with a L'Agence blazer, strappy Aldo heels, a Vince Camuto clutch (similar) and Dana Rebecca bracelets. You can never go wrong with a black and white color combo at night, and a fancier blazer and strappy heels will dress things up if you're headed out to a nice restaurant.
Shop Lauren's Look…

I hope you learned a thing or two about styling the same piece several different ways in this post. This topic is one I love writing about, so expect to see more blog posts like it coming to LaurenConrad.com this year!
What trends would you like to see me cover at my next fashion photo shoot?
XO Lauren